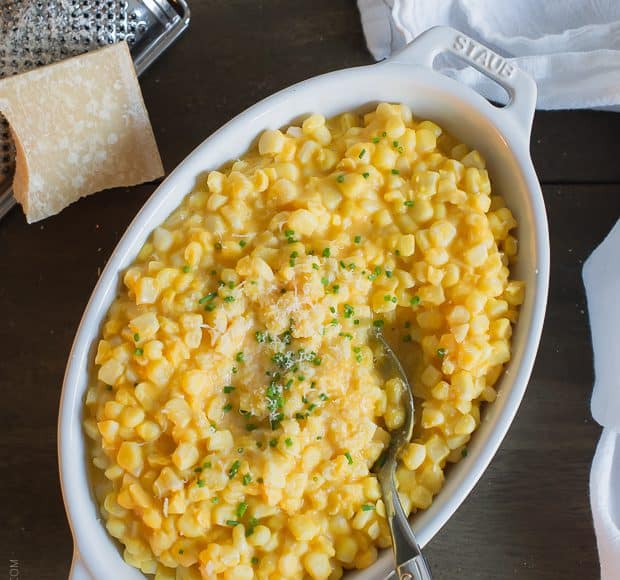 Butternut Squash Creamed Corn
Butternut Squash Creamed Corn is inspired by fall! This light and creamy recipe is better for you, thanks to butternut squash. Can I tell you something? It feels so good to be home. The last two weeks have taken me here and there and everywhere,…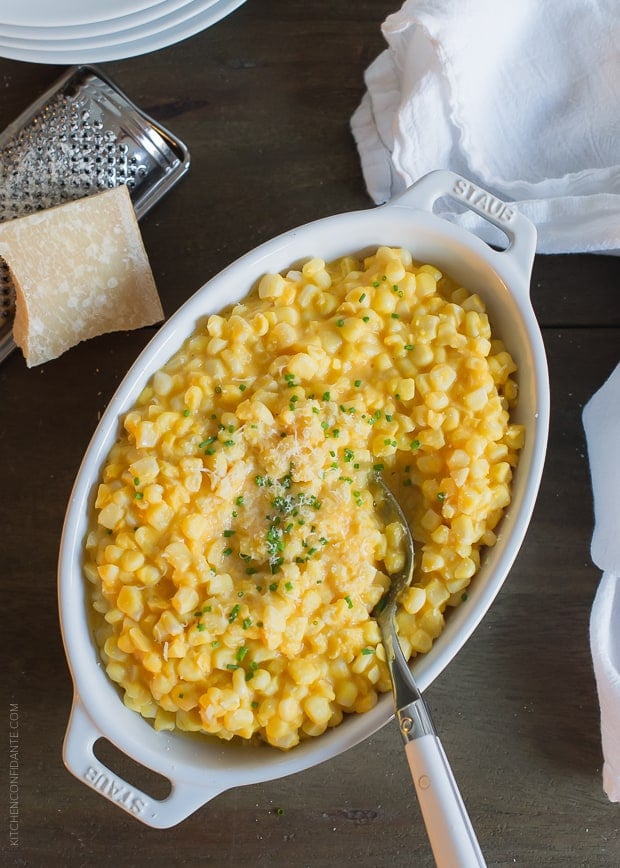 Butternut Squash Creamed Corn
Butternut Squash Creamed Corn is inspired by fall! This light and creamy recipe is better for you, thanks to butternut squash.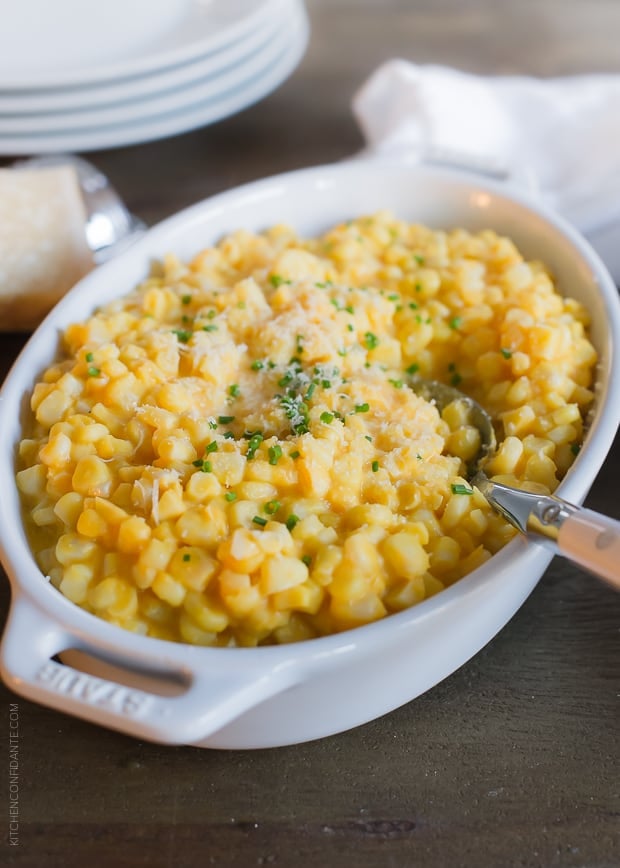 Can I tell you something?
It feels so good to be home.
The last two weeks have taken me here and there and everywhere, and travels aside, I have also had the chance to work on some extremely fun projects that I can't wait to share with you.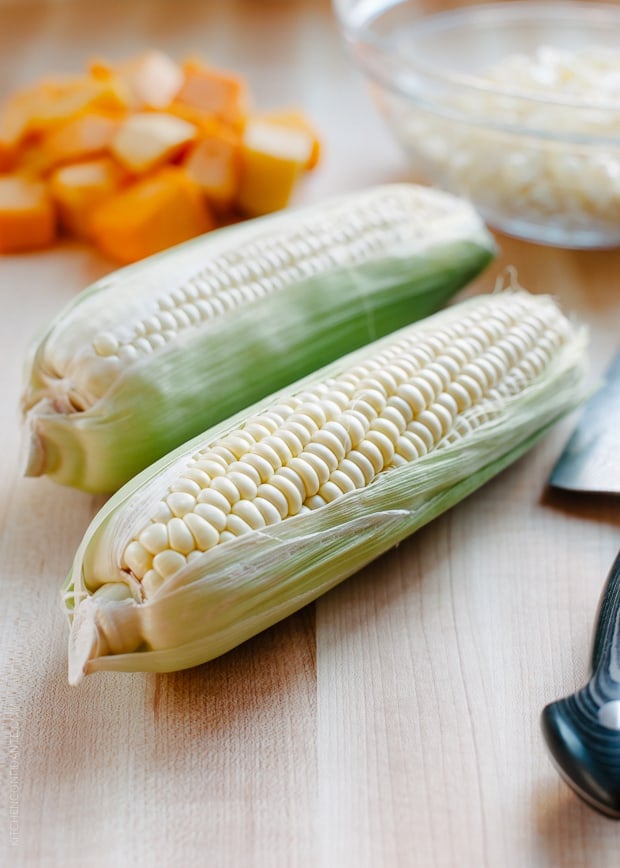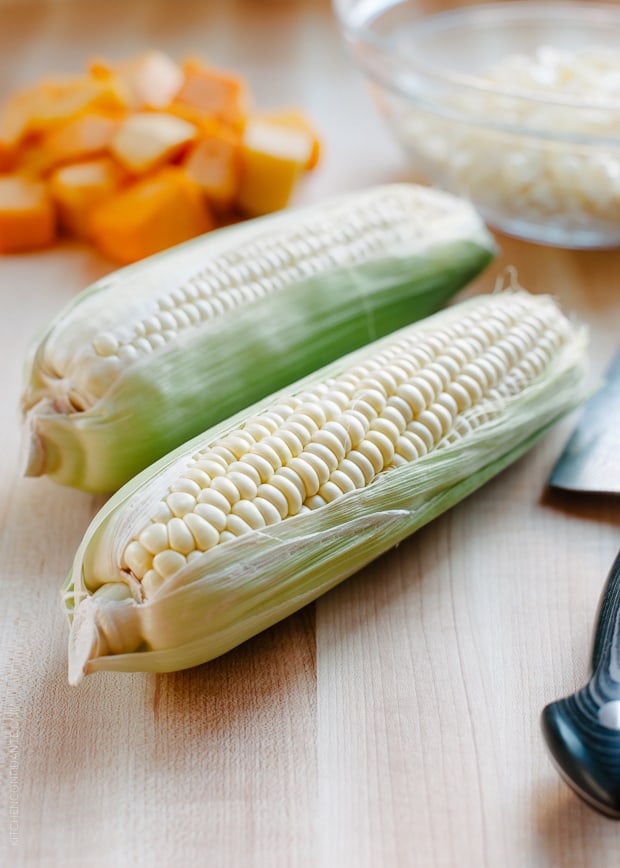 But now that life has returned to normal, I've been really enjoying my time in the kitchen again. My suitcases are stored in the closet, I'm wearing my aprons again, and I am finally starting to think about Thanksgiving. I am grateful already. Thankful to be cooking, spending the day with my children on their day off, getting back in the gym, and feeling healthy. Amid my travels last week, I wasn't feeling well at all, so this, above everything else, is what makes being home even better. I feel good again.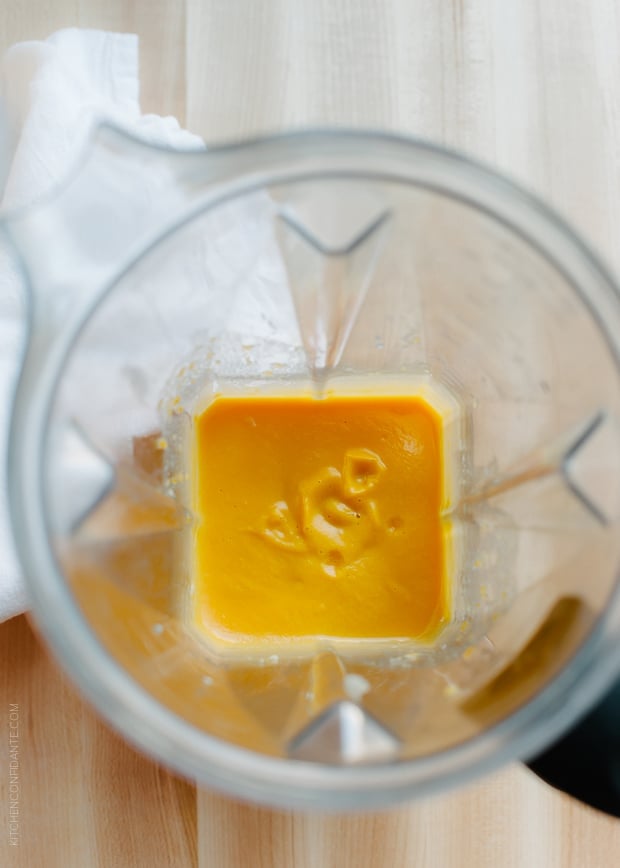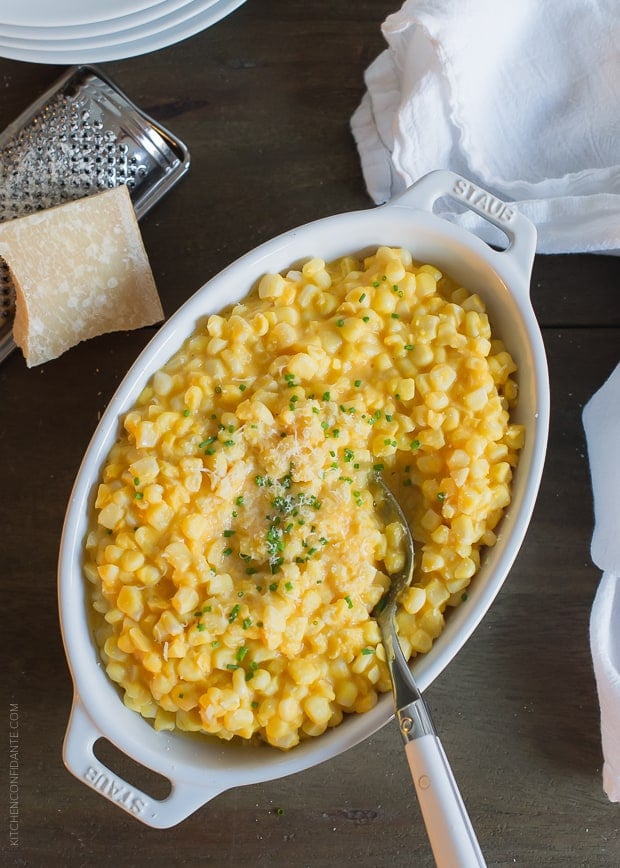 My husband was Dad-Extraordinaire while I was away, and I returned to a fully stocked refrigerator and pantry. I saw the ears of corn in the vegetable bin and instantly had a craving for silky creamed corn. To give this old favorite a boost, I called on one of my favorite fall vegetables for help. Butternut squash, when pureed and whisked with milk, becomes so creamy, it is the perfect base for Butternut Squash Creamed Corn. A little mascarpone cheese also adds to the depth of the dish, which was an instant hit for my family. Sweet kernels of creamed corn seem to get along with just about any main dish, and I am certain that it will go very nicely served alongside roasted turkey, stuffing and gravy in just a few weeks.
Oh yes, Thanksgiving is just a few weeks away. Let's get planning.
Butternut Squash Creamed Corn
Butternut Squash Creamed Corn is inspired by fall! This light and creamy recipe is better for you, thanks to butternut squash.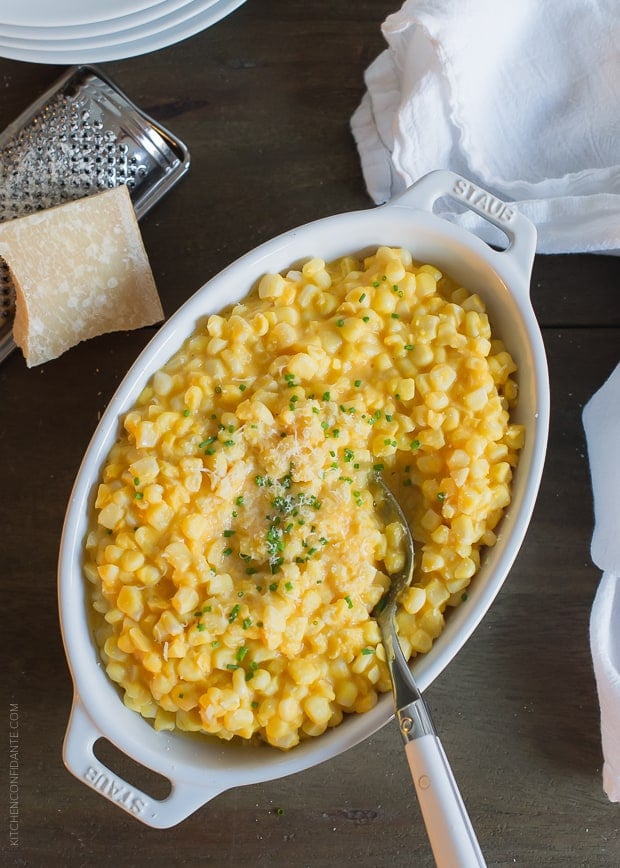 Print Recipe
Ingredients
1 tablespoon olive oil
1 shallot, finely chopped
8 oz diced butternut squash
1/2 teaspoon kosher salt
1 cup skim milk
4 ears of corn (see notes below), kernels sliced off the cob, 2 cobs reserved
2 tablespoons unsalted butter
1/4 cup mascarpone cheese (substitute cream cheese if you wish)
1/4 cup freshly grated parmesan cheese, plus more for garnish
kosher salt, to taste
freshly ground black pepper, to taste
2 tablespoons chooped chives
Instructions
In a large saucepan, heat the olive oil over medium-low heat. Add the shallot and cook until translucent, about 2-3 minutes. Add the butternut squash, season with salt, and let it brown lightly, cooking for about 4 minutes. Stir in the milk and add the reserved corn cons. Bring the heat up to medium to let the milk simmer. Once the milk begins to bubble, let it simmer for about 5 minutes. Retrieve the corn cobs and discard. Transfer the butternut squash and milk into a blender and puree until very smooth. Set aside.
In the same saucepan, stir together the corn kernels and butter over medium heat. When the butter is melted through, stir in the pureed butternut squash and the mascarpone cheese. Lower heat and cook the corn, stirring periodiocally, until the sauce is creamy and the corn kernels are cooked, but still have some bite, about 10-15 minutes. Stir in the parmesan cheese, and adjust the seasoning with salt and pepper if necessary.
Serve with a grating of parmesan cheese and a sprinkling of fresh chives.
Notes
If you don't have fresh corn, substitute with frozen corn. You will need about 3 cups.