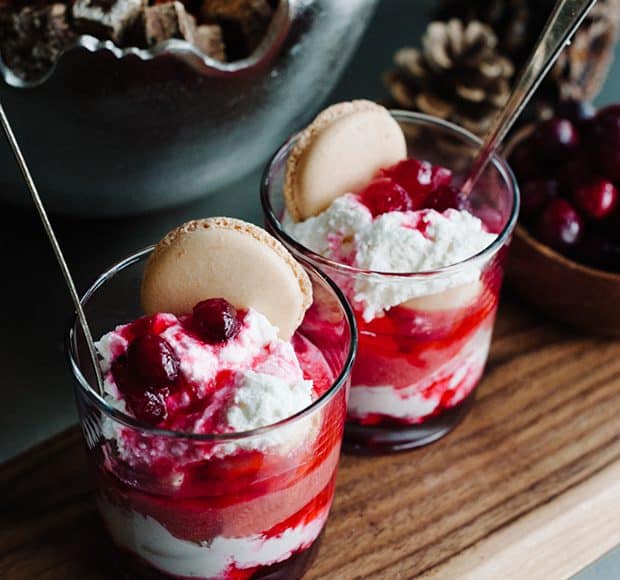 Cranberry Curd Parfaits
We opened the last window on our Advent calendar this morning. There has been a marathon of Christmas movies playing, and my daughter has been dancing around chanting, "Just one day more! Just one day more! I'm so excited! I'm so excited!" I've moved on…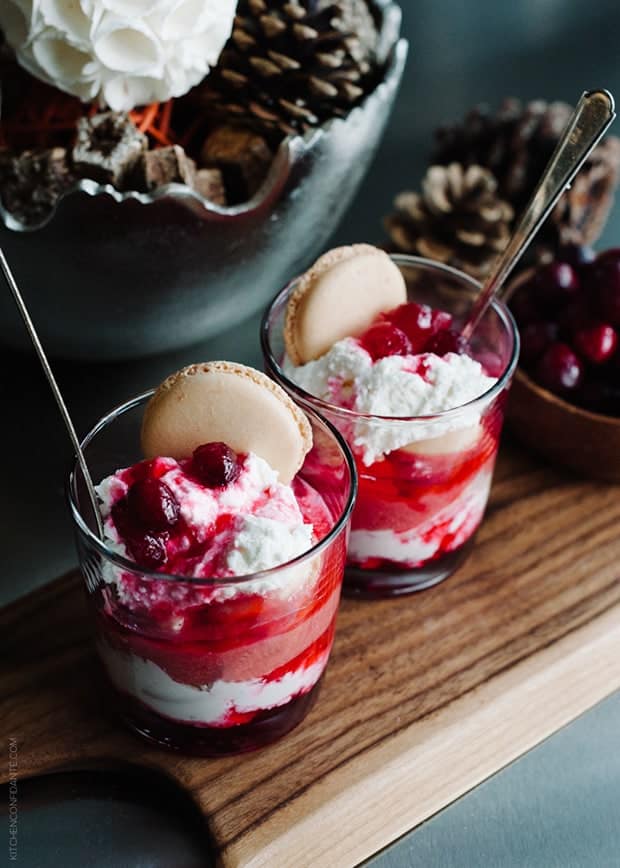 Cranberry Curd Parfaits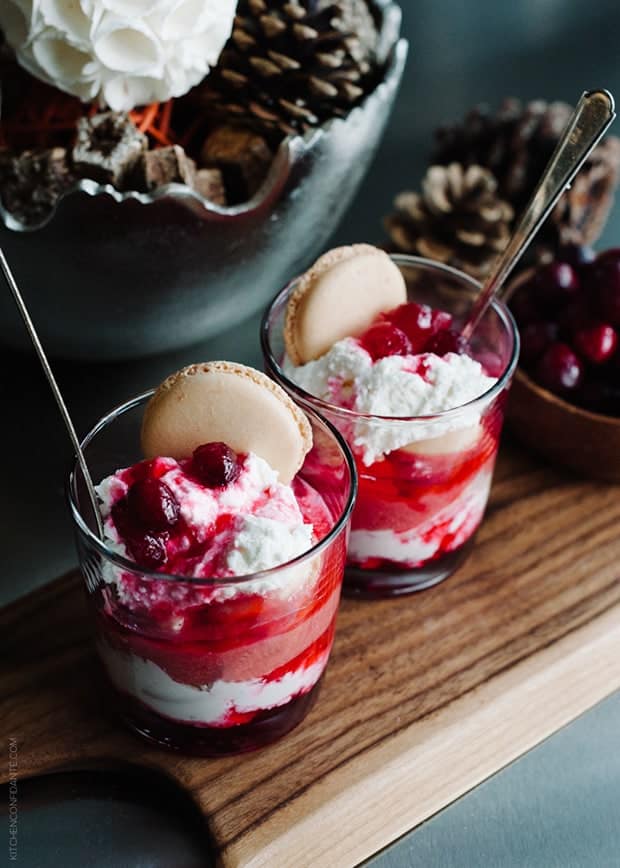 We opened the last window on our Advent calendar this morning. There has been a marathon of Christmas movies playing, and my daughter has been dancing around chanting, "Just one day more! Just one day more! I'm so excited! I'm so excited!" I've moved on to some white elephant gifts for our gathering with family tomorrow, and I'm finding myself getting a kick out of some of the tricks we have up our sleeve.
In a few hours, I will be prepping our Wasabi Prime Rib for our Christmas eve dinner, and we will be delivering some goodies to the neighbors. And I hope to finally settle down with a glass of wine, and prop my feet up to see if I can catch Santa sneak down our chimney. I've been a busy elf myself, and I can't wait to relax!
If you're searching for one more last minute dessert, may I offer you these Cranberry Curd Parfaits? I'm sharing them today on Wayfair.com. The components do double duty this holiday and come together rather quickly, so if you're still looking for a sweet ending to your Christmas meal, I assure you these parfaits will be perfect!
Please join me and find the recipe for Cranberry Curd Parfaits on Wayfair.com.