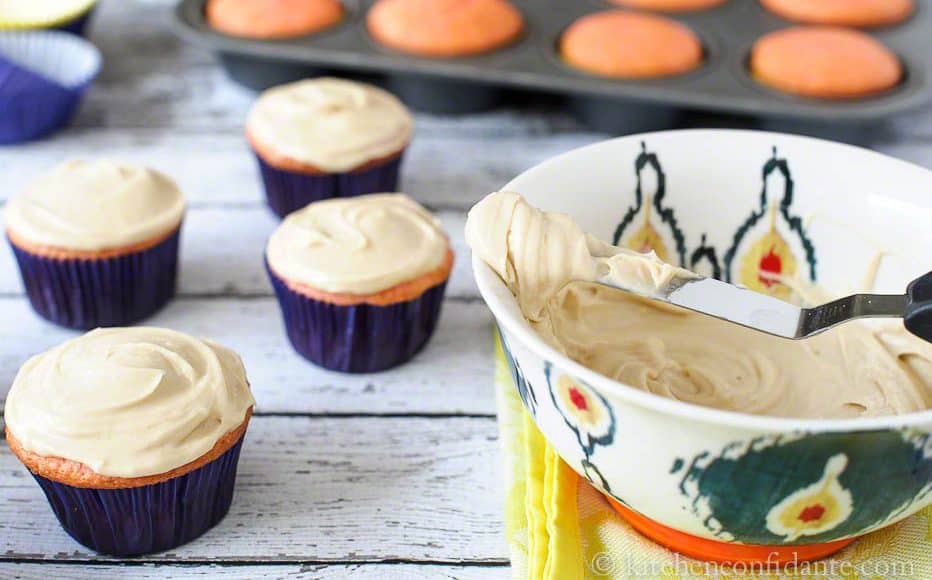 Simple Sundays | Creamy Brown Sugar Frosting
It is a perfect morning for flying, and I suspect the pilot knows it. As the airplane climbed, he circled over the glittering bay, the city below just waking up under the break of dawn. He took the scenic route, my beloved hills undulating in…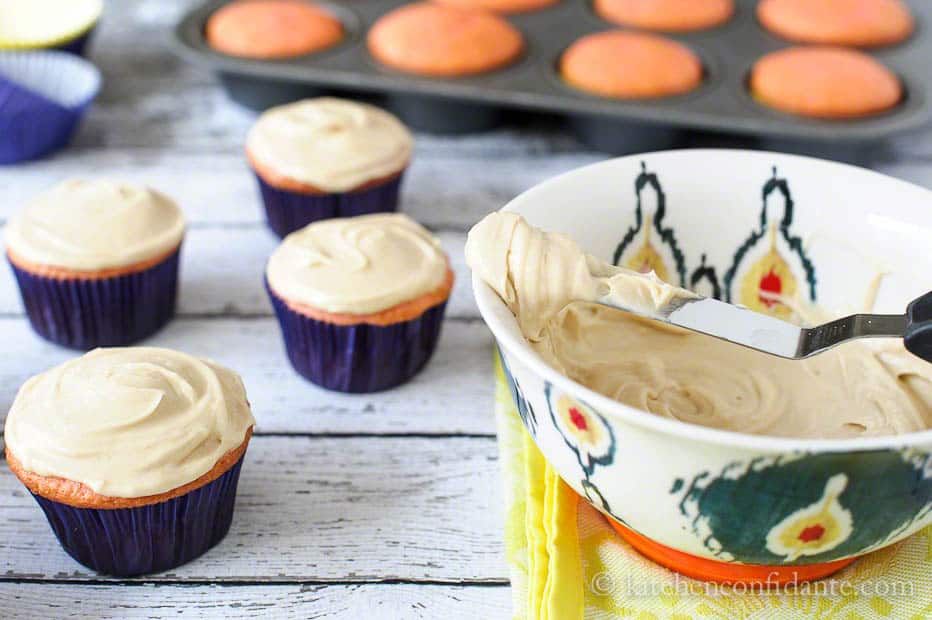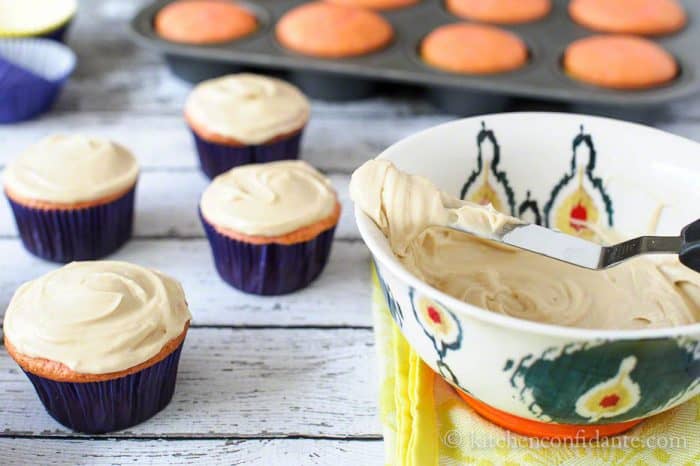 Simple Sundays | Creamy Brown Sugar Frosting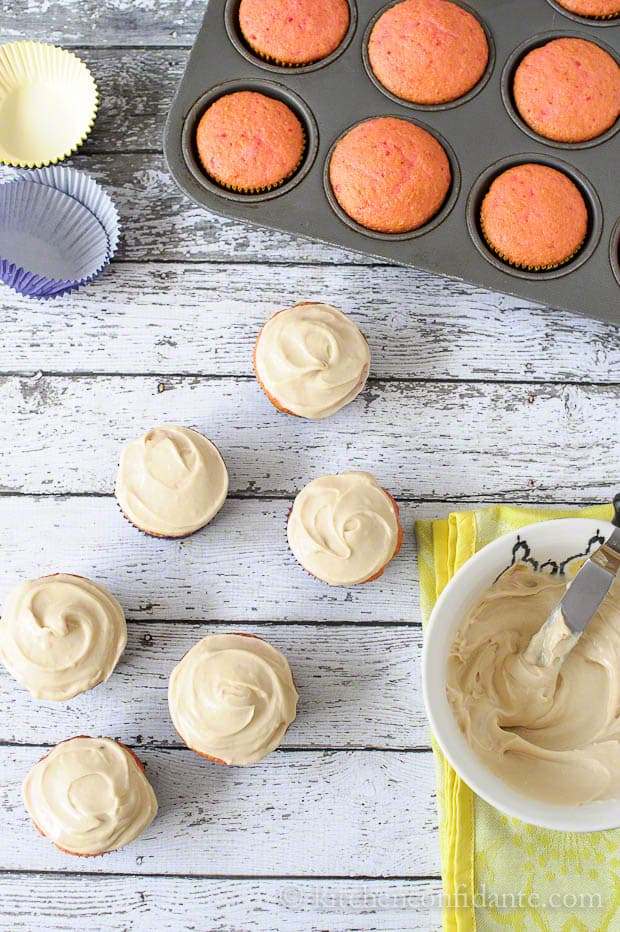 It is a perfect morning for flying, and I suspect the pilot knows it. As the airplane climbed, he circled over the glittering bay, the city below just waking up under the break of dawn. He took the scenic route, my beloved hills undulating in shades of green below, the modest San Francisco skyline crystal clear. The iconic Golden Gate bridge spanned proudly and we seemed to brush the coast as we passed over the charming coastal towns of Marin, finally settling into an eastward course.
I am headed home again. Back to the Big Apple, and this time, my husband is by my side. This is a rarity – we each return to New York, but often separately and for more serious matters; the last time we in NYC together for pleasure was our wedding over ten years ago. We have ventured together, without the children, and are headed back to attend the very esteemed James Beard Foundation Awards. To say that we are thrilled to experience the Oscars of the food world is a true understatement.
I know I have gushed about my husband before, but I wish you all knew how supportive he is of my love for food. He has embraced it to a point I could have never imagined, so giving and enthusiastic. He is my harshest editor but my fiercest champion, and I am ever grateful to him. Last Sunday was his birthday, and in many ways, this trip is part of his celebration. We didn't do anything extravagant a week ago, but it would not have been a birthday without cupcakes.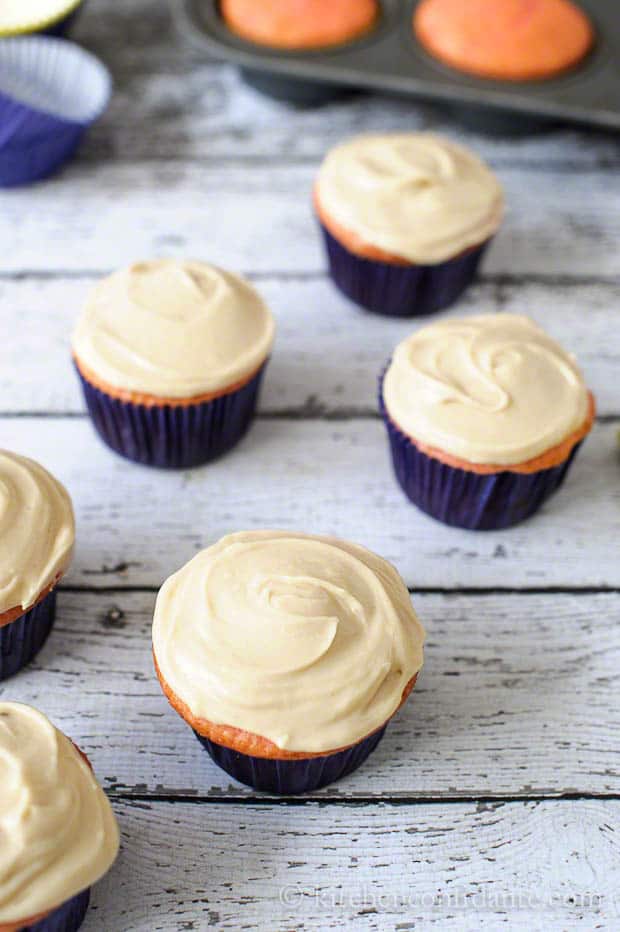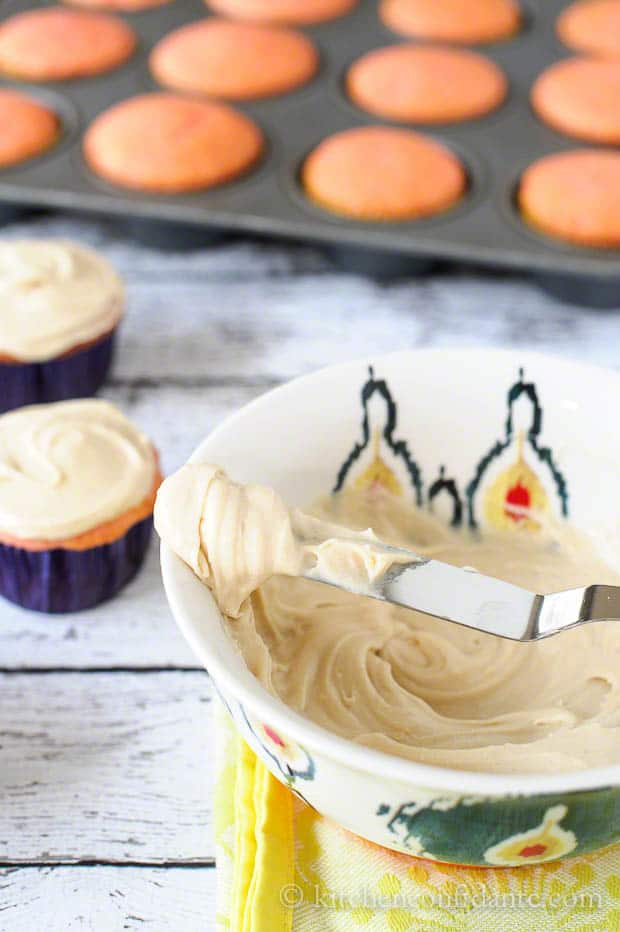 There was a time long ago when baking cupcakes meant opening a box of cake mix, whirring together some eggs and oil and slathering on canned frosting. I shudder when I think of it, mostly the canned frosting part, and it has been years since I bought a box of cake mix. But I know my husband still loves those cupcakes best, so I figured for his birthday, he should have his wish…as long as I could frost it with homemade frosting.
This Creamy Brown Sugar Frosting comes together just as quickly as popping open a can of store bought frosting, and tastes worlds better, in my opinion. I know I like to fuss over pretty frosting when it comes to photographs, but I thought I would show you the way I like to frost best, with a good old fashioned spatula. I do believe I can slather these puppies up faster with a spatula than with a piping bag. Fancy? Not really, but definitely delicious.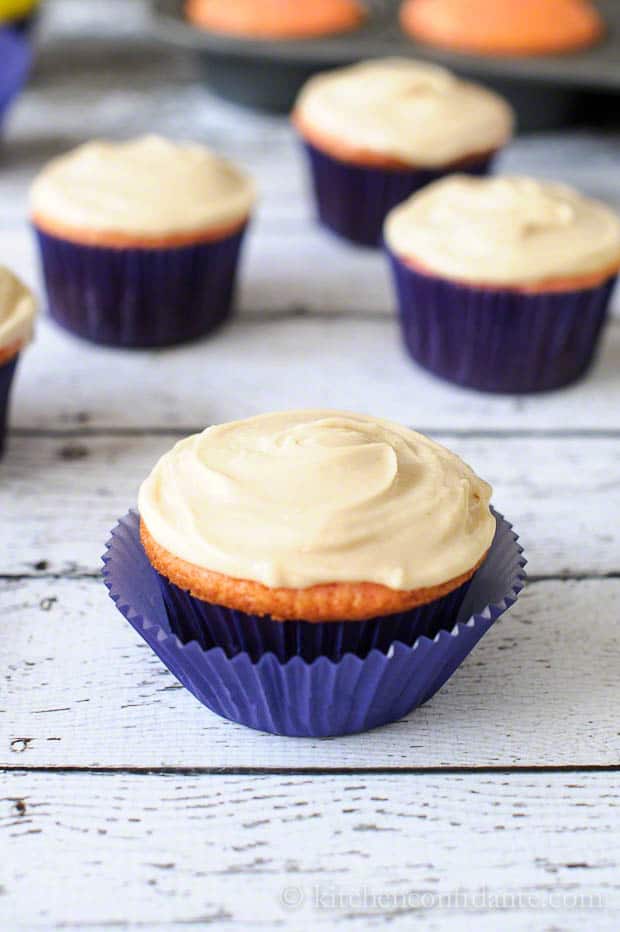 Creamy Brown Sugar Frosting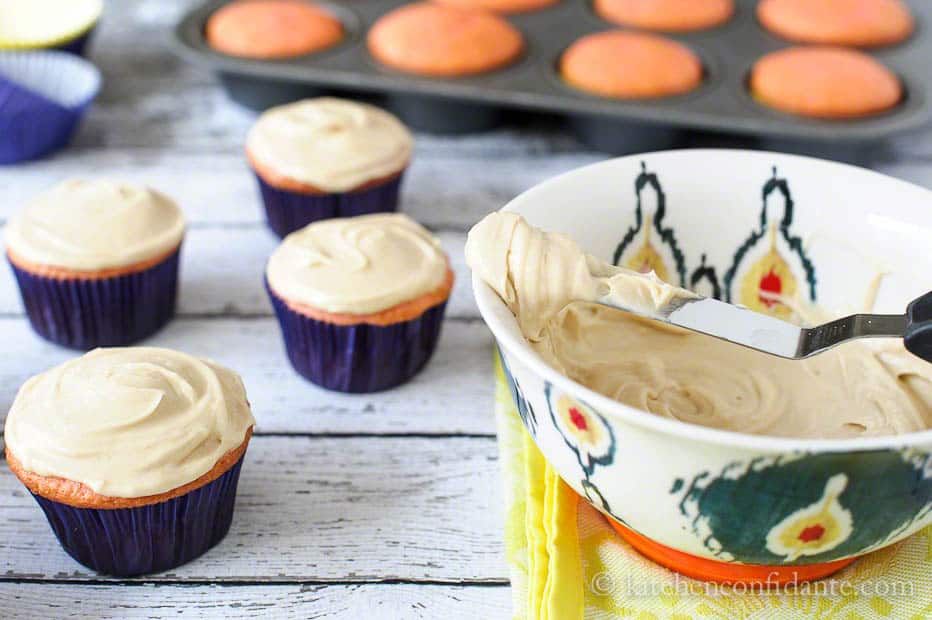 Print Recipe
Ingredients
12 ounces cream cheese, room temperature
3/4 cup (1 1/2 sticks) unsalted butter, room temperature
3/4 cup (packed) golden brown sugar
2 1/4 cups powdered sugar
1 1/2 teaspoons vanilla extract
Instructions
In the bowl of an electric mixer, beat the cream cheese and butter until fluffy. Add brown sugar and beat until well blended. Add powdered sugar 1/2 cup at a time, and beat well after each addition. Beat in vanilla. Chill until firm enough to spread, about 30 minutes.