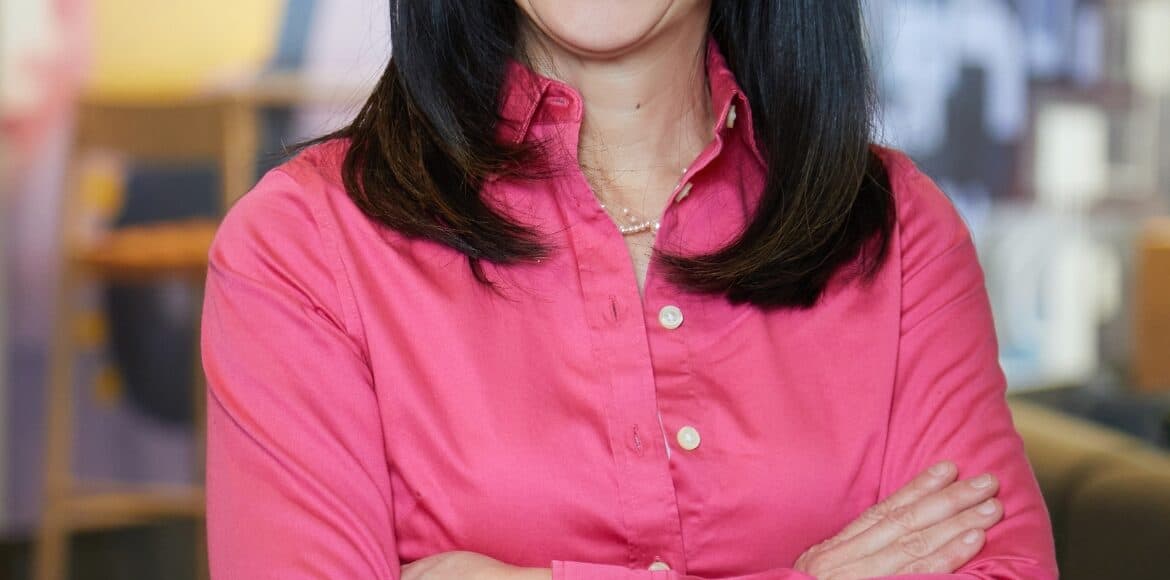 Egg Rolls & Sweet Tea with Natalie Keng, the Sauce Maven
In Episode 76 of the Kitchen Confidante Podcast, Liren talks to Natalie Keng about creating traditional Chinese dishes with local Southern ingredients, the culinary tradition in Georgia, and how she marries these two cultures in her cookbook, Egg Rolls & Sweet Tea!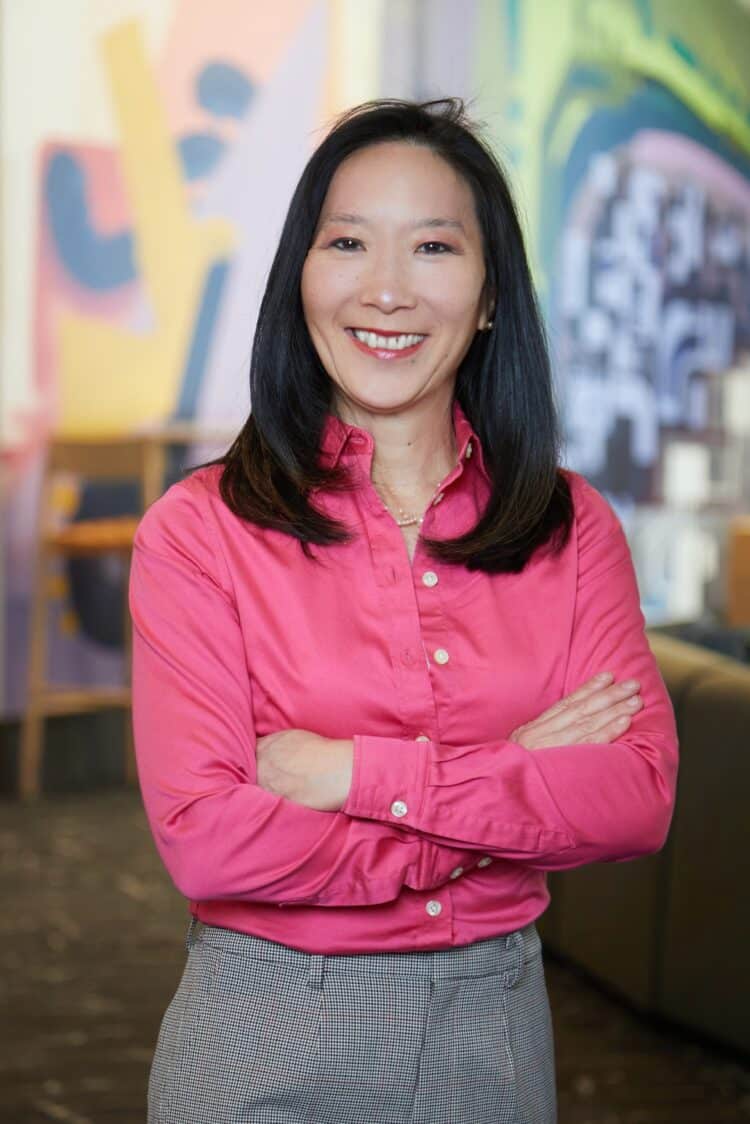 Egg Rolls & Sweet Tea with Natalie Keng, the Sauce Maven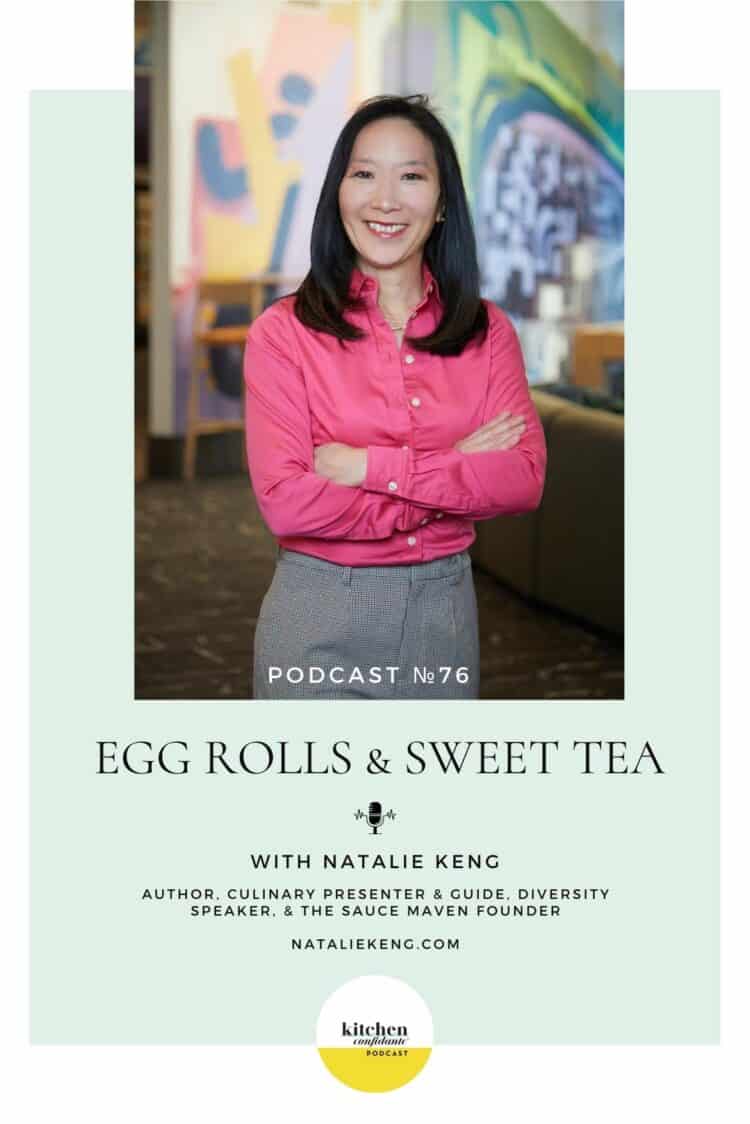 On the podcast, I recently spoke with Natalie Keng. Natalie is the founder and CEO of Global Hearth and the creator of an award-winning line of Georgia-grown, Asian-inspired sauces that are based on old family recipes and feature natural ingredients. These sauces have given her the nickname, The Sauce Maven.
She recently published her memoir cookbook, Egg Rolls & Sweet Tea, tracing her journey as a first-generation Chinese-American growing up in the Deep South.
In this episode, we chat about how her experiences with food shaped and inspired her growing up and how sharing food and cooking with others can highlight our commonalities. Listen to the full episode here, or keep reading for some of my favorite moments with Natalie.
How did your cultural upbringing shape your interest in food?
Growing up in Georgia, I was shaped by the rich culinary tradition of the area. Many people might not realize this, but there is a long growing season in Georgia, so an abundance of fresh veggies is available. My parents always cooked based on what was fast and fresh from the local market.
We'd work with what we had available, which meant we'd get creative and cook traditional Taiwanese-inspired recipes with local ingredients, such as dumplings or egg rolls with fresh local veggies in the filling. We also spent a lot of time outdoors, growing an appreciation for the local food through activities like fishing, swimming, going to the county fairs, and stopping on the side of the road for things like peach stands, boiled peanuts, and pickles. I have many joyful memories of the culture, life, and food in the South.
As I got older, I realized I had all these different facets of culture, from being an Asian-American, Southern woman who had worked in both the private and public sectors. When I went to college, an entire world opened up to me as I was exposed to people from all over the world. I enjoyed learning about where others grew up and what their experiences were related to food.
Working in corporate leadership development, I found that going out to lunch was where the barriers came down, and productivity, camaraderie, and teamwork flourished. Going out to lunch and taking cooking classes with others showed me how powerful the food experience can be in connecting and inspiring us.
Tell us more about Egg Rolls and Sweet Tea
The title Egg Rolls and Sweet Tea reflects the fusion of my ethnic background and southern upraising. They are also two recipes that I really love.
Many of my recipes are inspired by my cooking experiences growing up, where my family would get creative with local, fresh ingredients. My recipes are inspired by what I grew up cooking and how I adapted using local ingredients. Through this fusion mindset, I encourage readers to play around with seasonings and use them in unexpected ways.
For example, I like to take some spices traditionally used in sweet recipes and use them a little in a savory dish, or vice versa. Being open-minded like that can add a nice twist to many recipes.
There are also homemade versions of my Sauce Maven sauce recipes in the book for those who want to make them from scratch!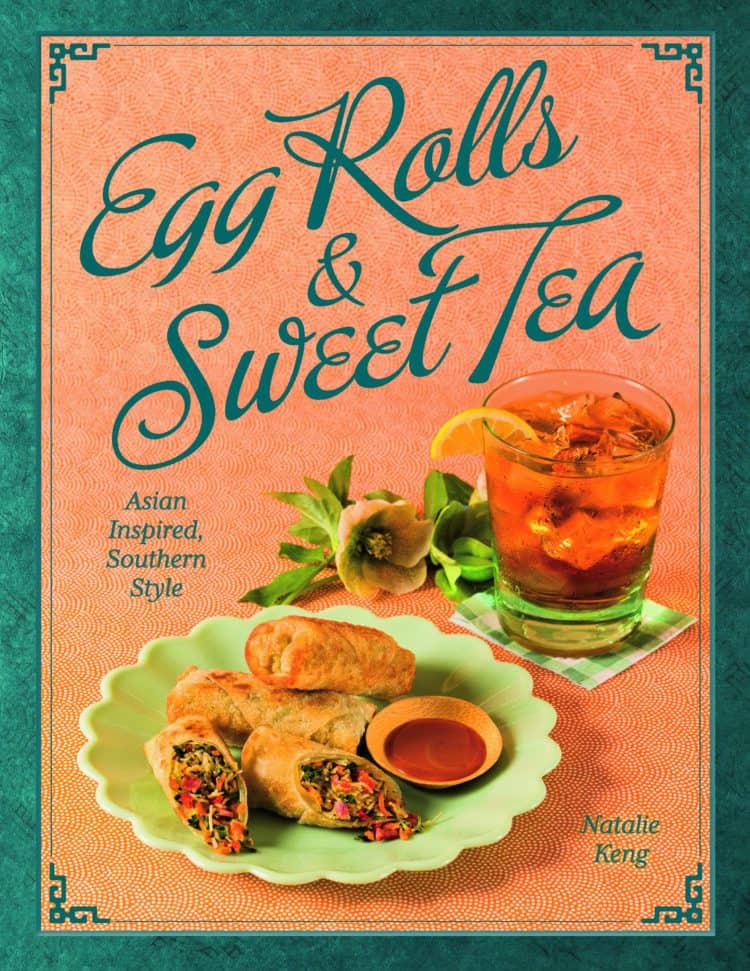 Learn more
Listen to the full podcast episode with Natalie here, learn more at nataliekeng.com, and follow her on Instagram.