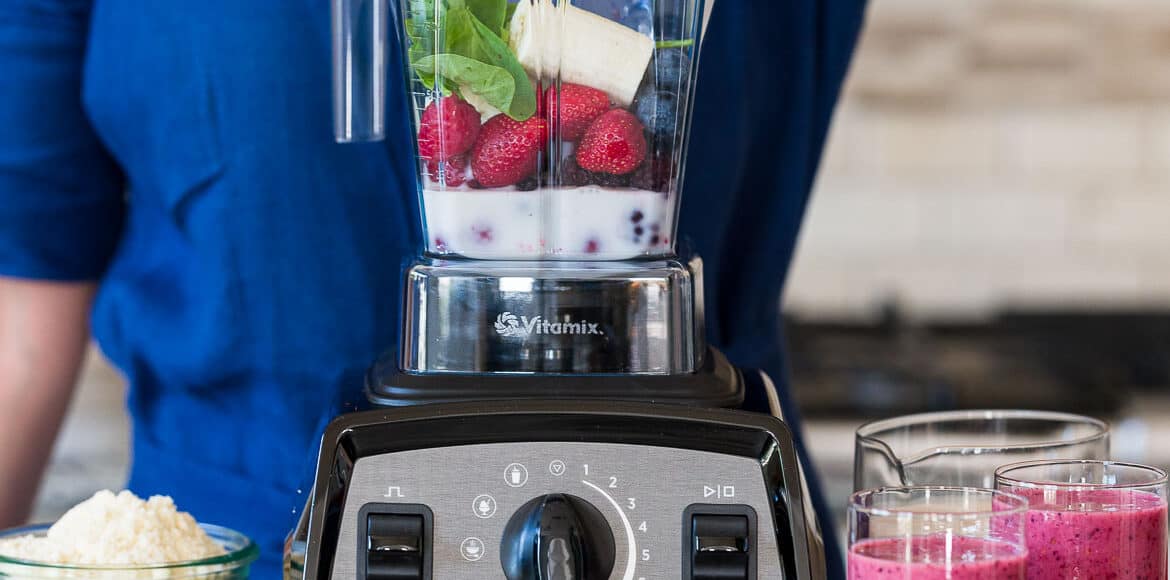 Beyond Smoothies: 10 Delicious Kinds of Vitamix Recipes to Get the Most Out of Your Blender
Looking for delicious ways to use your Vitamix? Here are 10 kinds of Vitamix recipes, beyond smoothies. Soups, sauces, desserts, and more!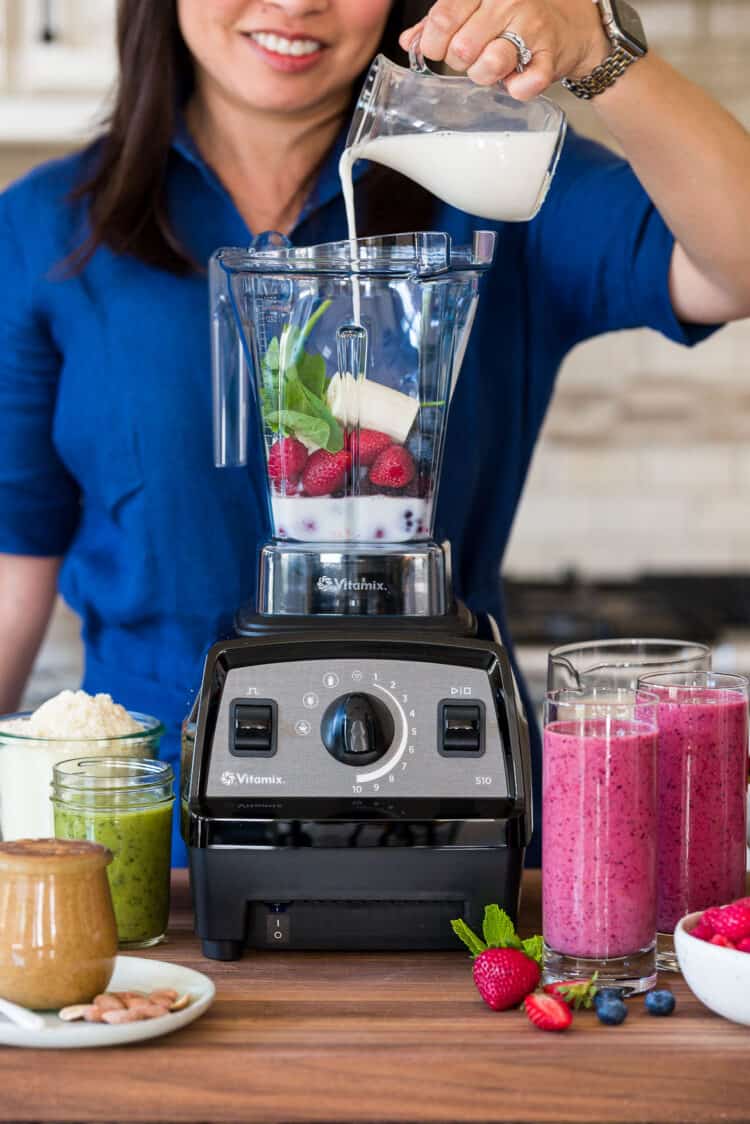 Beyond Smoothies: 10 Delicious Kinds of Vitamix Recipes to Get the Most Out of Your Blender
Unlock the power of your Vitamix blender! Here are 10 types of Vitamix recipes, beyond the basic smoothie! Learn how to make soups, sauces, desserts, and so much more!
This is a sponsored post written by me on behalf of Vitamix. All opinions are 100% mine.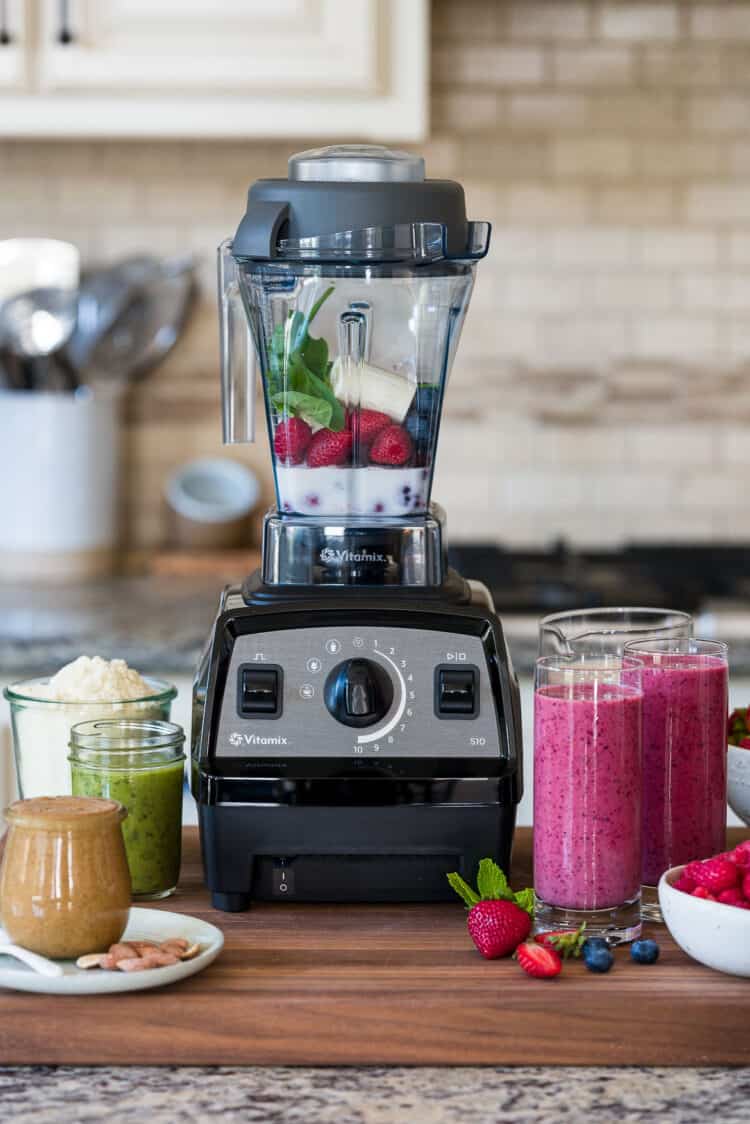 I am often asked, what is your favorite kitchen appliance? And without hesitation, I always answer my Vitamix blender. Out of all the gadgets I have invested in throughout the years, my Vitamix gets the most use, from the moment my family wakes up and blends morning smoothies, to dinner and dessert when I whip up something sweet and satisfying. It has been the only blender I've had with a motor that can handle everything I toss its way, and has been critical to healthy cooking – it's my favorite way to sneak in tons of fruits and veggies, every day!
Why Is Vitamix the Best Blender?
I've had the opportunity to work with various blenders over the years, but the Vitamix outperforms all the others in all tasks. There's a reason why Vitamix makes the blender you find in most professional kitchens! I now have several Vitamix blenders, and I love how no matter the price point, you get the horsepower necessary in a busy kitchen.
They're not only powerful, they're reliable – did you know Vitamix blenders last 10x longer than the average blender and come with up to a 10-year warranty. They are built to handle the toughest ingredients, blend after blend! And one Vitamix blender does the job of 13 appliances! For me, it has 100% been worth the investment.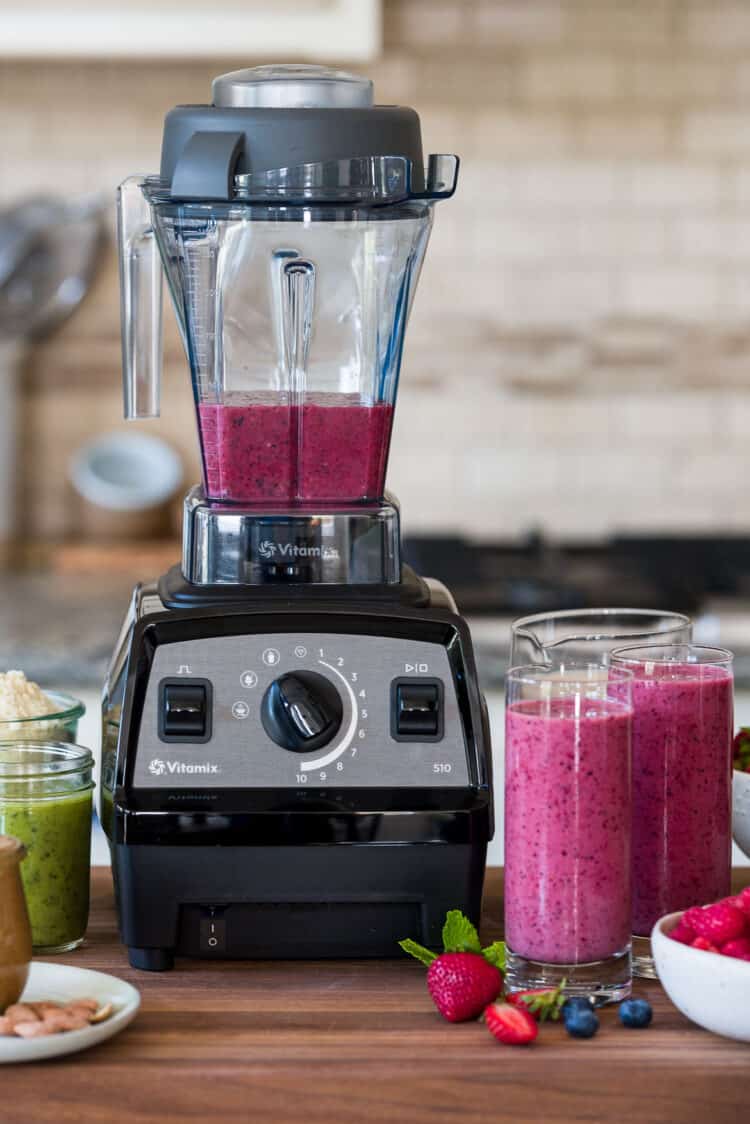 Vitamix Recipes to Get the Most Out of Your Blender
If you just invested in your first Vitamix or are tired of using your blender solely for smoothies, it's time to unlock its full culinary potential! While Vitamix blenders are renowned for creating silky smooth beverages, they can do much more. I am thrilled to partner with my friends at Vitamix to share ten mouthwatering kinds of Vitamix recipes that will elevate your cooking. Once you learn how to use a Vitamix blender, you will see just how indispensable it is in the kitchen.
Smoothies and Smoothie Bowls
Smoothies and smoothie bowls are a breeze with Vitamix blenders. While this may seem a no-brainer, it's a perfect place to start. Of course, I must include some of my favorite smoothie recipes for you!
Vitamix Tip: The order you add ingredients to the blender jar can make a difference. When making smoothies, add your liquids first, followed by any soft, ripe fruit, frozen fruit, and tender greens.
Homemade Nut Butters
Craft homemade nut butter by blending roasted nuts until they achieve a creamy, dreamy consistency. Customize with sweeteners or spices such as honey, maple syrup, and cinnamon to suit your taste!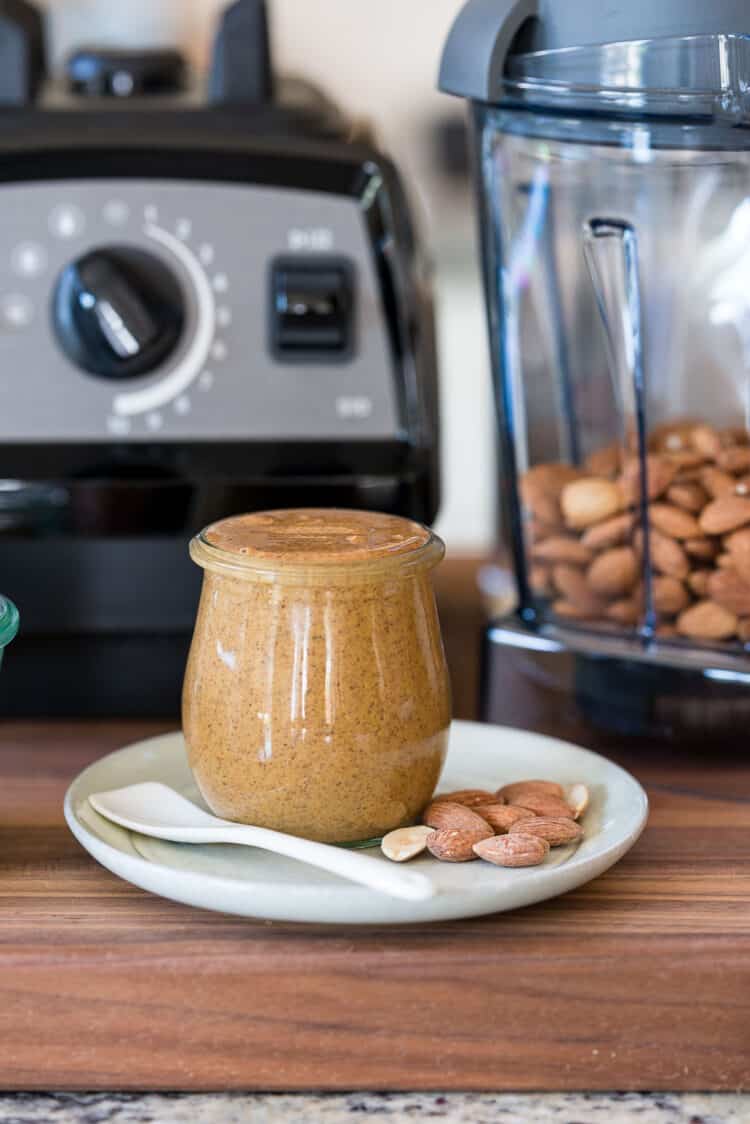 Homemade Flours (e.g. Almond Flour, Oat Flour, Grain Flour)
The Vitamix is fantastic for making homemade flour! Transform oats into flour to elevate your baking and add a nutritious twist to your recipes. Try making almond meal or almond flour for another gluten-free flour option.
Vitamix Tip: When making almond meal or almond flour, blend the almonds on low speed, slowly increasing to high speed, periodically scraping down the sides of the blender jar. Blend until you reach your desired consistency.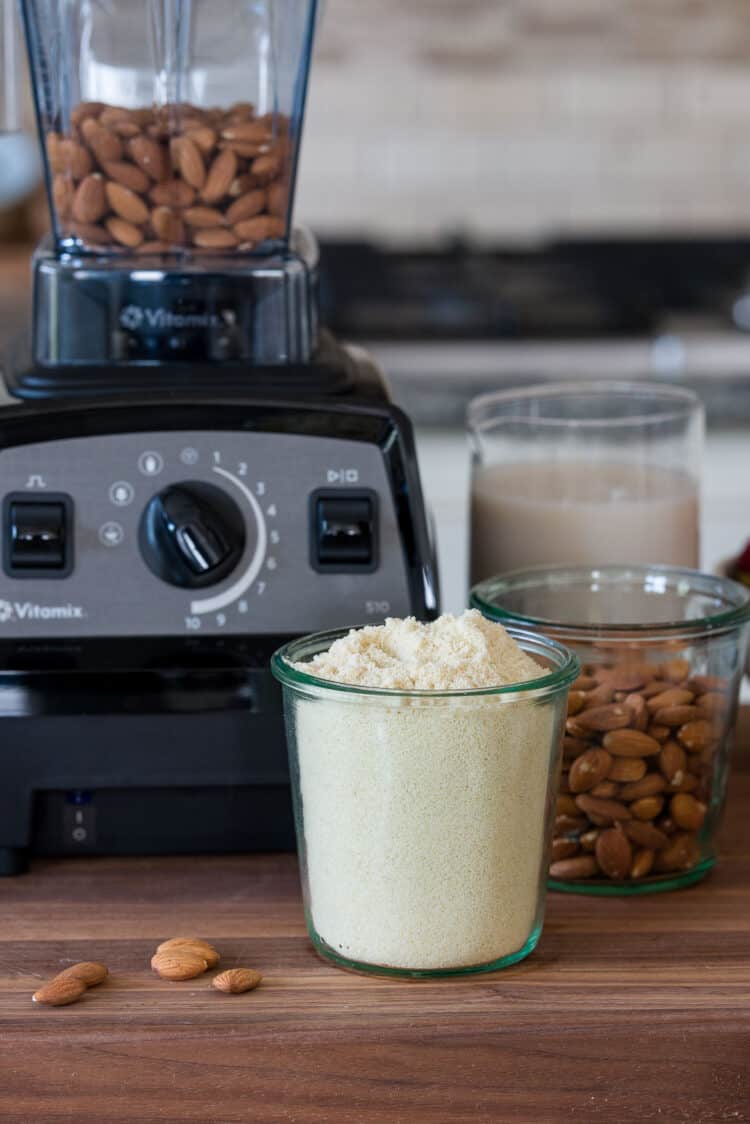 Creamy Soups
Transform ordinary vegetables into extraordinary soups with the power of your Vitamix. Blend roasted veggies, broth, and a dash of milk for a velvety soup that warms your soul. Or fine-tune the texture of chili with a quick blitz.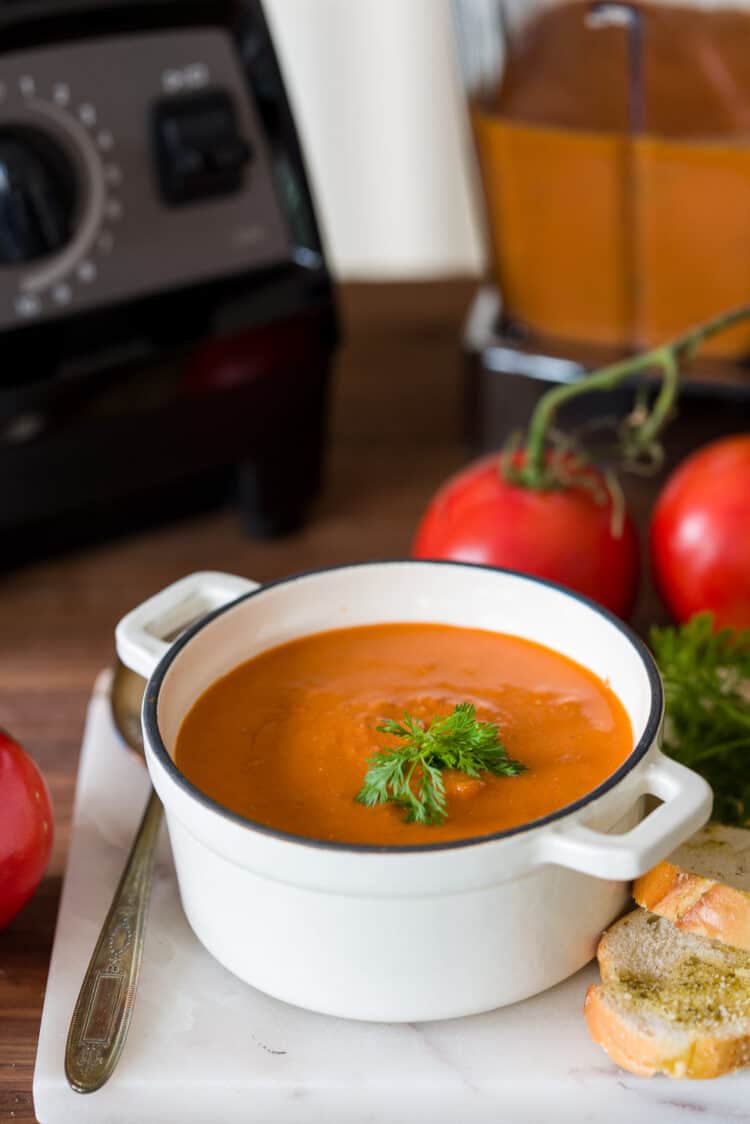 Vitamix Tip: When blending hot soups, work in batches, and cover the lid of your Vitamix with a kitchen towel.
Sauces and Dips
Whether you're making a creamy hummus or artichoke dip, the Vitamix ensures an impeccably smooth dip perfect for sharing! Remember to harness your Vitamins power when it comes to sauces, too! I love to use it to make luscious hollandaise, bbq sauces, and spicy peanut sauces!
Dressings
Forget store-bought! Elevate your salads with homemade dressings. Whether making a simple vinaigrette with lemon juice, vinegar, herbs, and olive oil or transforming cranberry sauce into a surprising cranberry dressing, the Vitamix will be your best friend.
Drinks: Matcha Lattes, Milkshakes, Cocktails, and More
Be your own barista and bartender! The Vitamix is a pro when it comes to drinks, whether you're making a matcha latte, a milkshake, or a frozen cocktail!
Dairy-free Milks
Wave goodbye to store-bought nut milk. Blend almonds with water, then strain for wholesome, homemade almond milk free from additives.
Batters: Pancakes, Waffles, Cakes
When baking or making certain pancakes and waffles, an ultra-smooth batter is necessary – this is the perfect time to call in the Vitamix!
Desserts: Pudding, Sorbets, and More
The Vitamix is a pro when it comes to dessert! It can handle a wide variety of sweet treats, from simple fruit sorbets and banana "nice cream," to creamy puddings and so much more!
With these delectable recipes, your Vitamix becomes a versatile kitchen companion, and the possibilities are endless to feed your culinary creativity! From soups and sauces to desserts and dips, there's no limit to what you can achieve with your trusty blender. I hope this gives you a good starting point to get the most out of your Vitamix, beyond smoothies!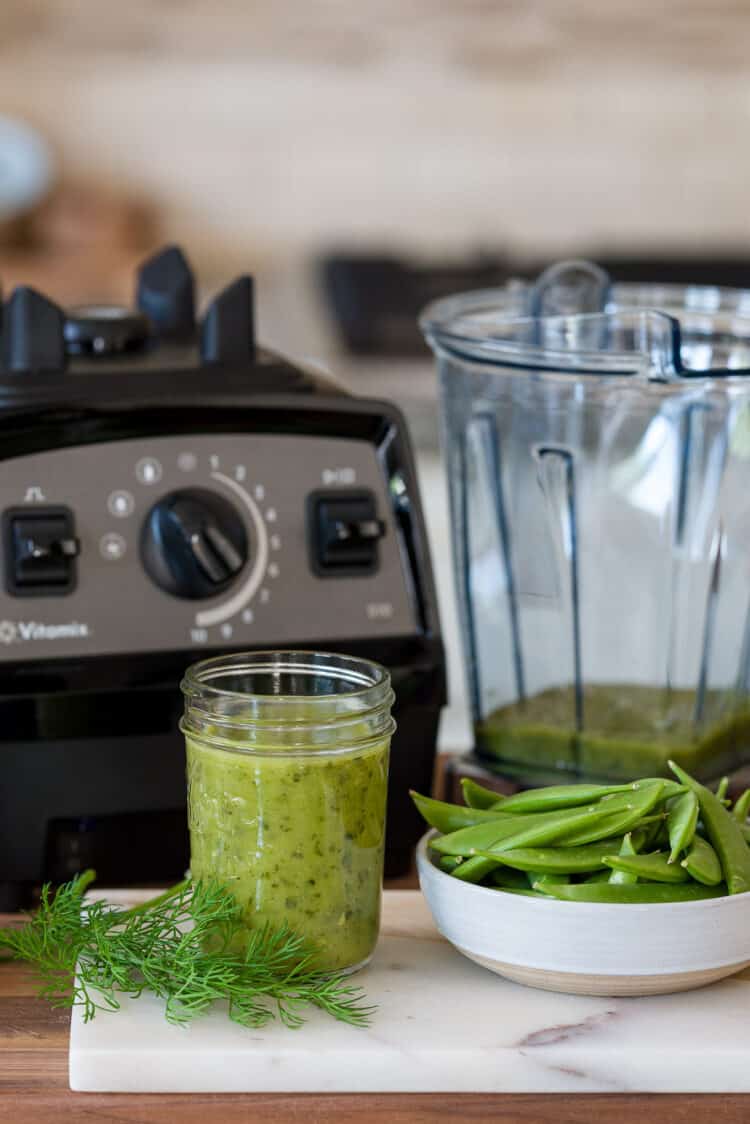 Disclosure: This post was created in partnership with Vitamix. Thank you for supporting brands that matter to me; sponsored posts such as this help behind the scenes at Kitchen Confidante. All opinions in this post are, as always, my own.