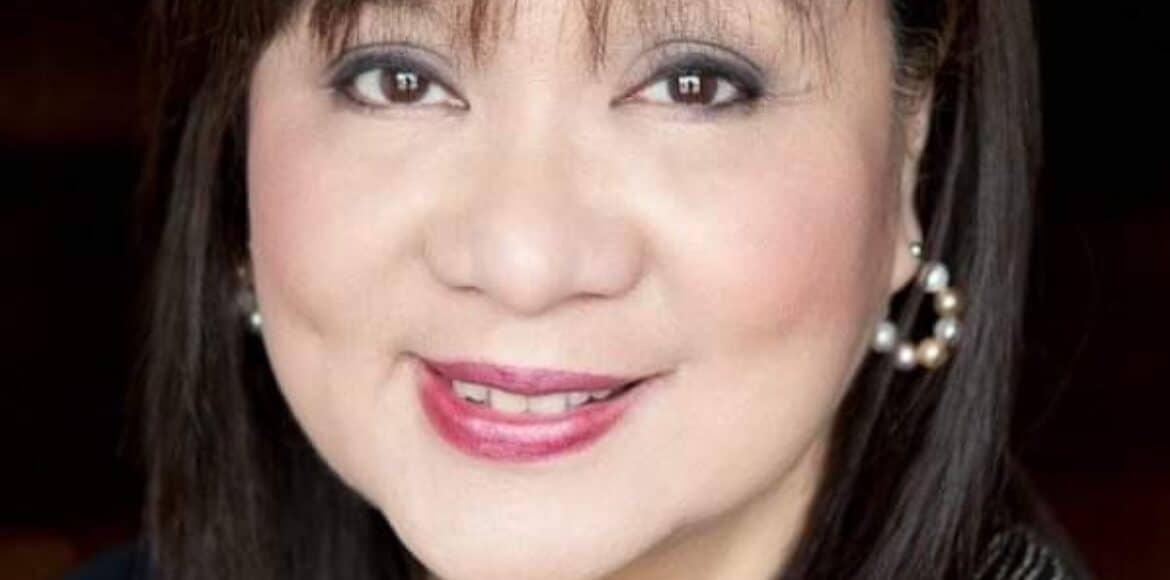 Every Ounce of Courage with Elizabeth Ann Besa-Quirino: Weaving the Stories of WWII Bravery, Heroism and Familly in a Filipino Culinary Memoir
In Episode 82 of the Kitchen Confidante Podcast, Liren talks to author and journalist Elizabeth Ann Besa-Quirino about her memoir, Every Ounce of Courage, where she chronicles the story of one of the unsung heroes of World War II — her mother, Lulu Reyes, during a frightening period of Filipino – and worldwide – history.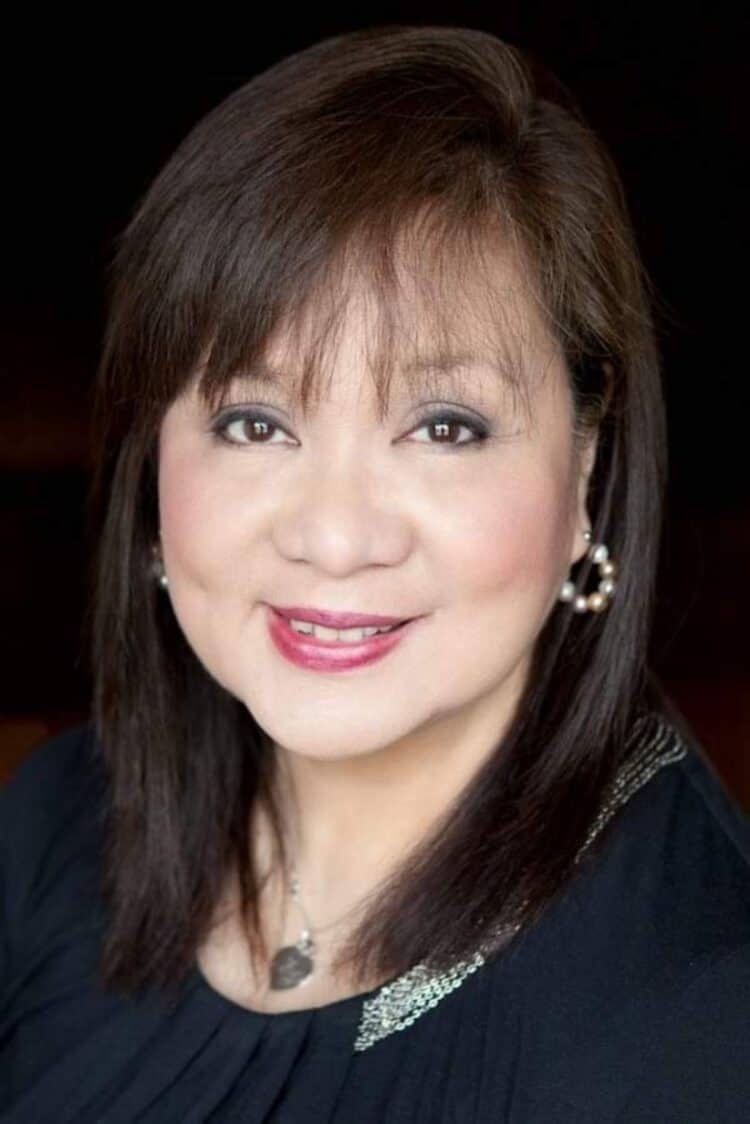 Every Ounce of Courage with Elizabeth Ann Besa-Quirino: Weaving the Stories of WWII Bravery, Heroism and Familly in a Filipino Culinary Memoir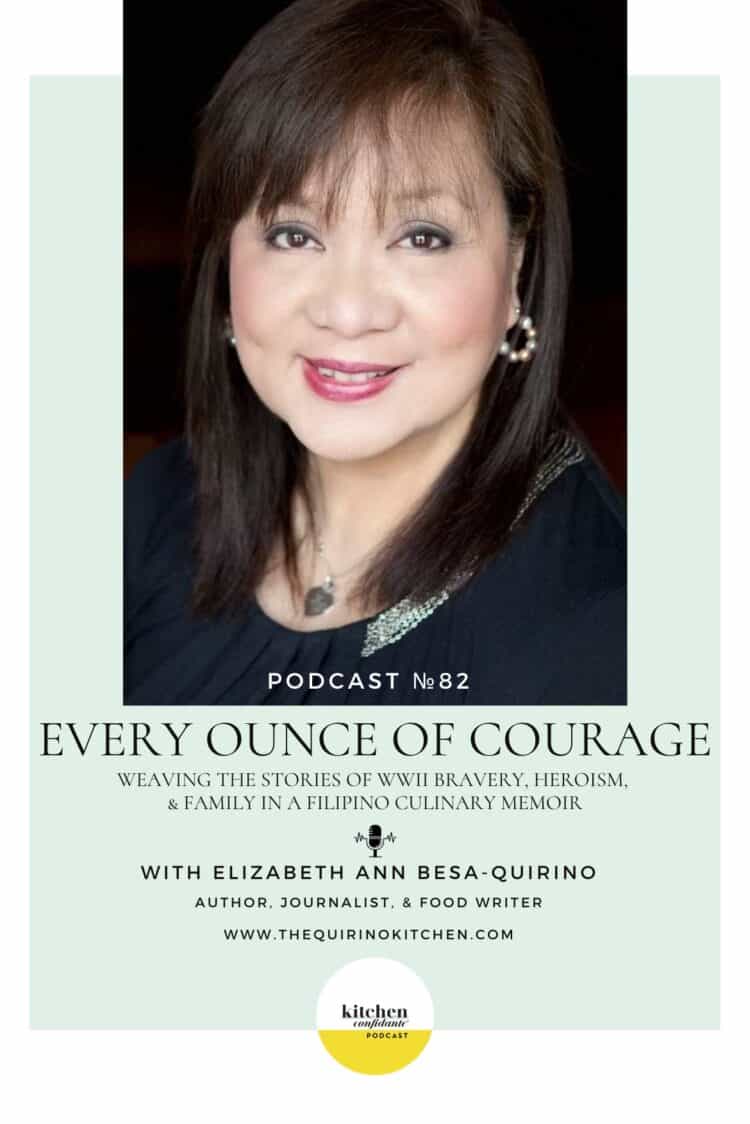 Every Ounce of Courage — with Elizabeth Ann Besa-Quirino
On the podcast, I recently spoke with Elizabeth Ann "Betty Ann" Besa-Quirino. Betty Ann is an award-winning journalist, food writer, correspondent, cookbook author, and artist. She is the voice behind the food site Quirino Kitchen, where she shares Filipino home cooking.
Betty Ann is a multi-award winner of the Plaridel Writing Awards for excellence in journalism, given by the Philippine-American Press Club in San Francisco, California, and is the recipient of a Doreen Gamboa Fernandez Food Writing Award for her essay, "A Hundred Mangoes in A Bottle." She was named one of the FWN Filipina Women's Network 100 Most Influential Women of the World.
Betty Ann recently published a food and history memoir, Every Ounce of Courage: A Daughter's Reflections On Her Mother's Bravery, a story of her mother, Lulu Reyes Besa, WWII Filipina heroine and US Medal of Freedom recipient. Elizabeth Ann narrates stories of courage, compassion, family, and recipes.
In this episode, we chat about her love of writing, her experiences cooking traditional Filipino recipes, and her mother's incredible story of heroism during WWII. Listen to the full episode or keep reading for some of the highlights from Betty Ann.
How did you find your career as a food writer/recipe developer?
Since I was young, I always wanted to be a writer. Growing up, I loved reading, writing, and illustrating my own story books. I went to college in Manila, earned a communication arts degree, and was hired as a junior copywriter at an ad agency. I worked as an ad copywriter until I moved to the U.S. in the early nineties. At this time, I transitioned to full-time motherhood and took part-time work as a freelance writer. From there, my writing evolved into food writing and recipe development.
I loved cooking and baking but had difficulty finding Filipino ingredients in suburban New Jersey. You couldn't order ingredients online as you can now, so I had to figure out how to recreate the essence and soul of Filipino flavors using American supermarket ingredients.
Tell us more about your book, Every Ounce of Courage
I decided to write this book, Every Ounce of Courage, because there are very few stories about Filipino heroines, especially in the context of the war in the Pacific. My mother's life story during this time period is very compelling.
The idea behind the book started several years ago while I was baking late at night. The phone rang, and I didn't want to pick up the phone with greasy hands, so I let the machine take the message. Surprisingly, the message was from an American man I didn't recognize, and he opened with, "You don't know me, but your mother saved my life."
I picked up the phone and we started talking. The man was WWII veteran Robert Dow. When he was a POW during the war, my mother smuggled malaria medicine to him, saving his life. Over the next few years, he told me stories about my mother during the war that I'd never heard and gave me book recommendations that had other soldiers' first-hand stories about her. These stories triggered memories and snippets of stories my mother had told me while growing up.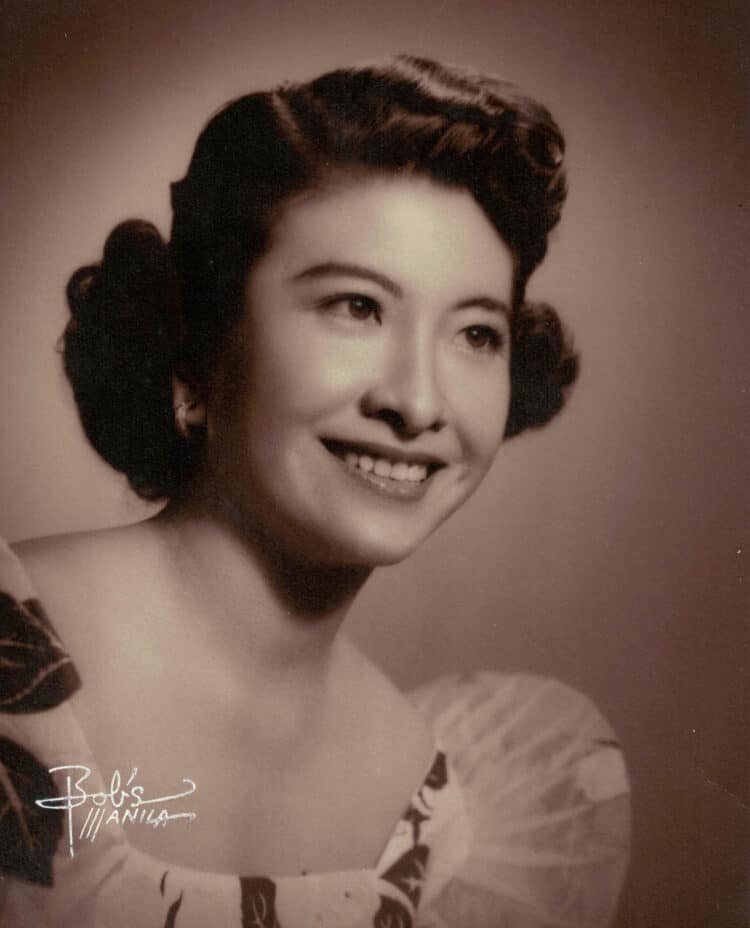 I returned to the Philippines and gathered boxes of old photos, notes, news clippings, and recipes. These things took years to process and triggered a lot of sadness. However, I realized I had the makings of a compelling book. I wanted to tell her story and show how crisis can bring out the inner strength in ourselves that we don't necessarily know we have.
I decided to make the book a food memoir as well because many of my triggered memories were often associated with what we were cooking and eating at the time. I could not separate her story from the recipes and memories around food.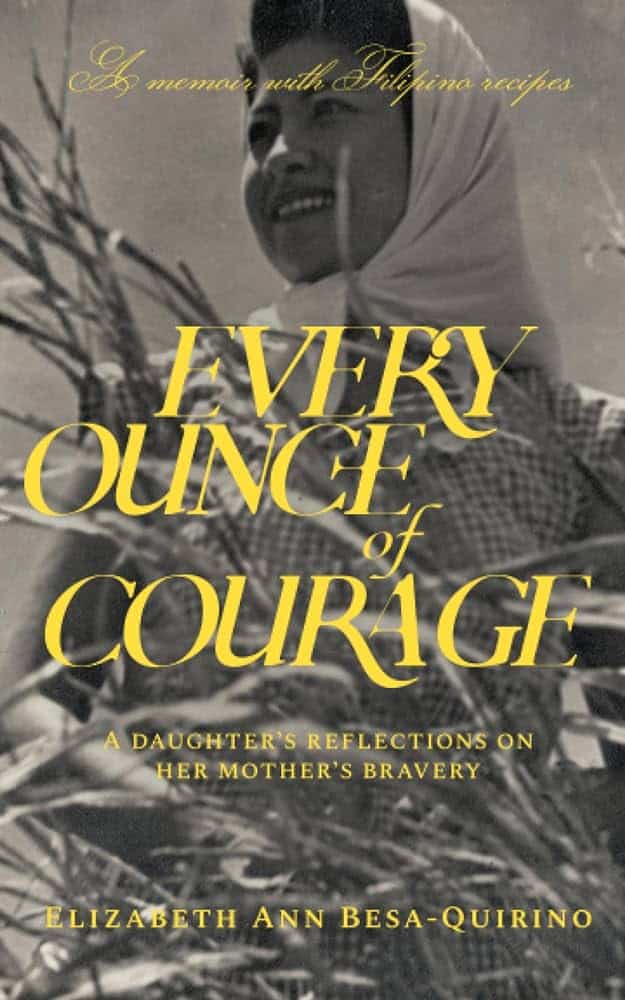 Learn more
Listen to the full podcast episode with Betty Ann here, learn more at thequirinokitchen.com, and follow her on Instagram. You can get her book, Every Ounce of Courage, wherever books are sold.
Related Filipino Recipes
Betty Ann's Coconut Leche Flan
Filipino Pork Adobo
Lumpiang Shanghai – Filipino Spring Rolls (Lumpia)
Pancit Bihon (Filipino Rice Noodles)
10 Easy Filipino Recipes
Ensaymada: Filipino Brioche Bread