Simple Sundays | Swiss Chard with Orzo, Cannelini Beans and Pancetta
I was at the register, chatting with the kind lady who was ringing up my purchase, when my eyes drifted upward onto the display behind her. It was a sea of words – I'm sure you've seen them before – those wooden wall art pieces,…
Simple Sundays | Swiss Chard with Orzo, Cannelini Beans and Pancetta
I was at the register, chatting with the kind lady who was ringing up my purchase, when my eyes drifted upward onto the display behind her. It was a sea of words – I'm sure you've seen them before – those wooden wall art pieces, with quirky sayings meant to make you smile.
There was one that caught my eye in particular. In large, bold print, it declared: LIFE IS SHORT. EAT BACON.
I chuckled, in spite of myself. Bacon love is an anthem to many, but I like my greens, too.
Which makes me wonder, why don't we ever see wall art that reminds us to eat our greens?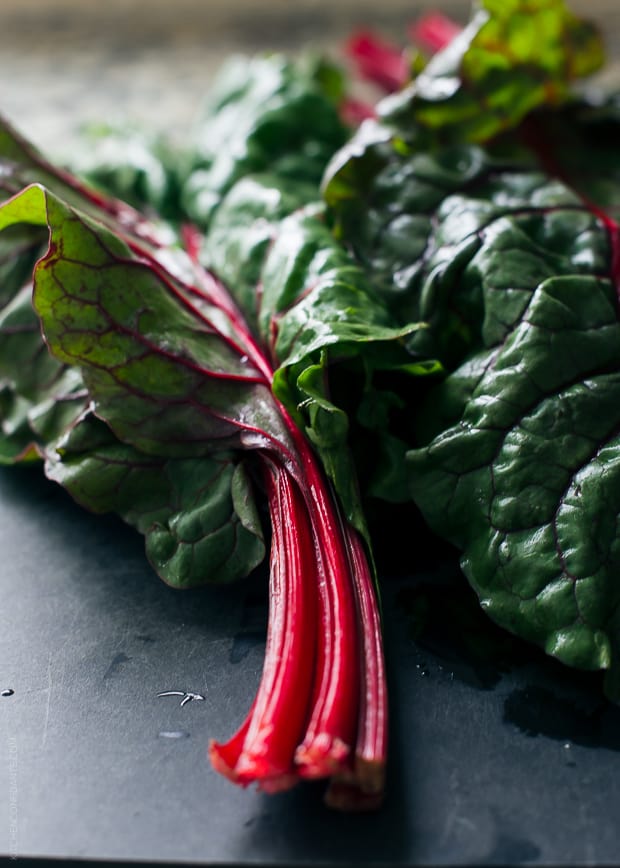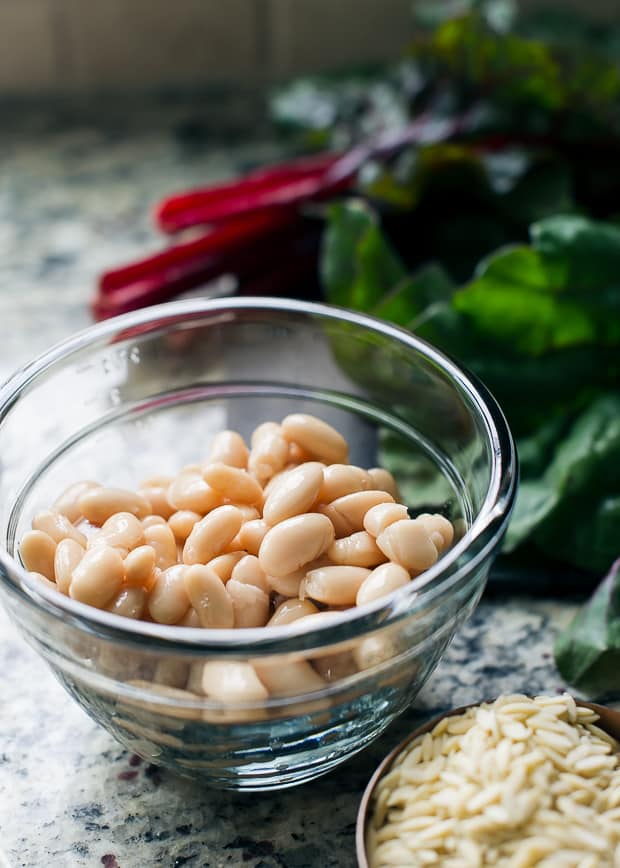 Well, here's my solution. Eat both.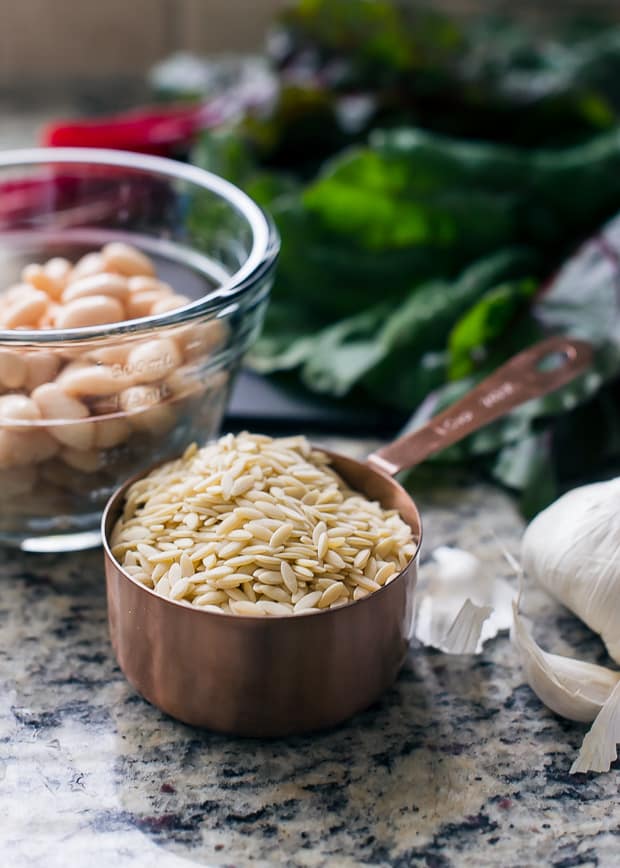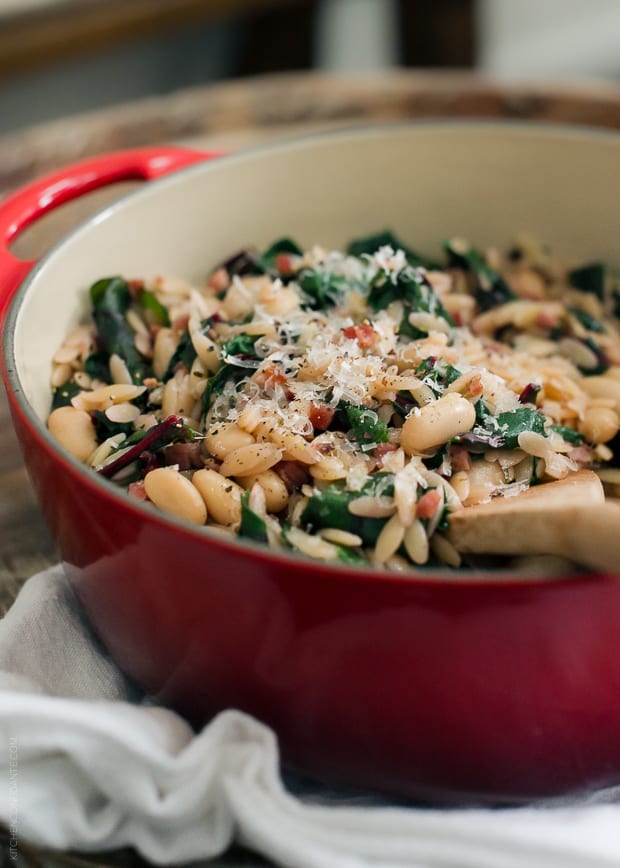 I love my greens, especially when paired with bites of pancetta. It rounds out the flavor and, when I add it to swiss chard, it's irresistible. By adding some cannelini beans, orzo and shavings of parmesan, Swiss Chard with Orzo, Cannelini Beans and Pancetta is a side dish that I keep digging into.
Life is short. Eat your greens!
Since we're chatting about life being short, can we talk dessert for just a minute? I know you may be a week into those resolutions and healthy eating. I made some Mint Fudge Brownie Marshmallow Bites made less guilty with Fiber One's Mint Fudge Brownies! They're a perfect way to treat yourself in the new year. Go check out the recipe on SheKnows.com!
Disclosure: This post is part of a collaboration between Fiber One and SheKnows. Sponsored posts such as these help behind the scenes at Kitchen Confidante. Thank you so much for supporting brands that matter to me and making my blog a part of your day!
Swiss Chard with Orzo, Cannelini Beans and Pancetta
The ultimate one pot meal or side dish has greens, beans, pasta and bacon, all in one!
Print Recipe
Ingredients
1 cup orzo
1 tablespoon olive oil
6 oz diced pancetta
3 cloves garlic, minced
2 large bunches Swiss chard, leaves removed from stems and roughly chopped
kosher salt
freshly ground black pepper
1 15 oz can cannelini beans
2 tablespoons chicken broth
Instructions
Bring a small pot of water to a boil over high heat. Cook the orzo for about 9 minutes, or until al dente. Drain and set aside.
In a deep sided saute pan or medium pot, heat the olive oil over medium-heat. When the oil is shimmering, add the pancetta and cook until crispy. Add the garlic and cook for about 1 minute. Add the Swiss chard, and season with salt and pepper. Cook the Swiss chard, stirring periodically, until it begins to wilt. Add the cooked orzo, cannelini beans, and chicken broth, and adjust the seasoning with salt and pepper. Transfer to a serving bowl and serve immediately.