Fire Roasted Tomato Harissa
We are three days into resuming a normal routine. Alarm clocks are back in service. The children have returned to school, and I am slowly getting used to life without them in the house all day. After three weeks together, I found the house eerily…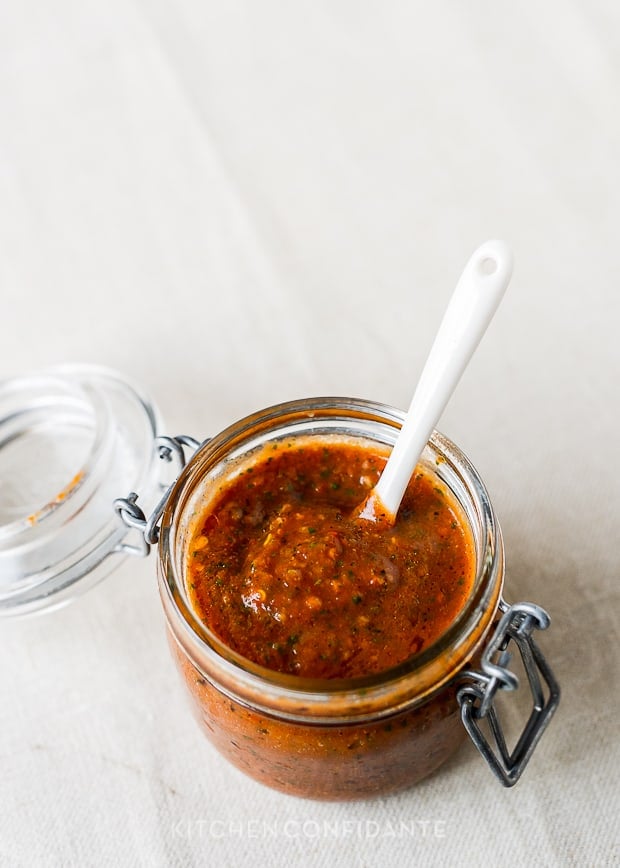 Fire Roasted Tomato Harissa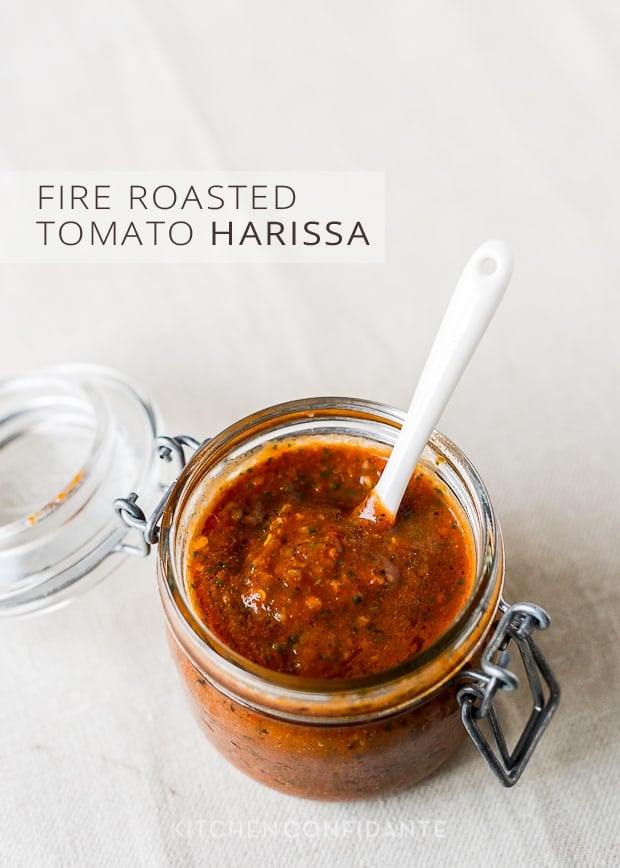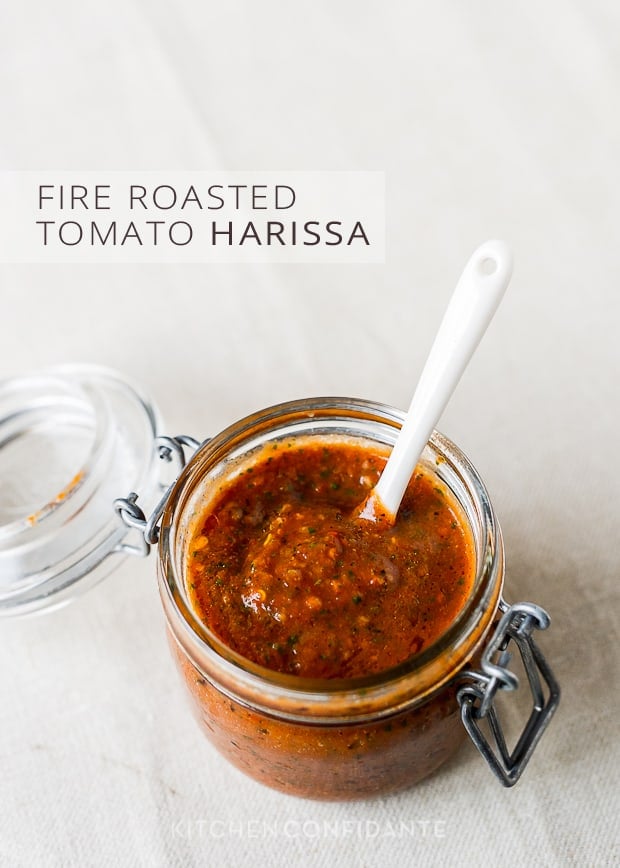 We are three days into resuming a normal routine. Alarm clocks are back in service. The children have returned to school, and I am slowly getting used to life without them in the house all day. After three weeks together, I found the house eerily quiet on Monday and actually, quite lonely.
It was a wonderful holiday break, and in some ways, I was more productive with the house full. The return to normalcy made me realize that while I do have more time to work without interruptions, it is the daily minutia that wears me out. The lunches to pack, the drives to and from school, the ironing, the homework.
It means a little less time to cook, and the need for dinners that can be created swiftly.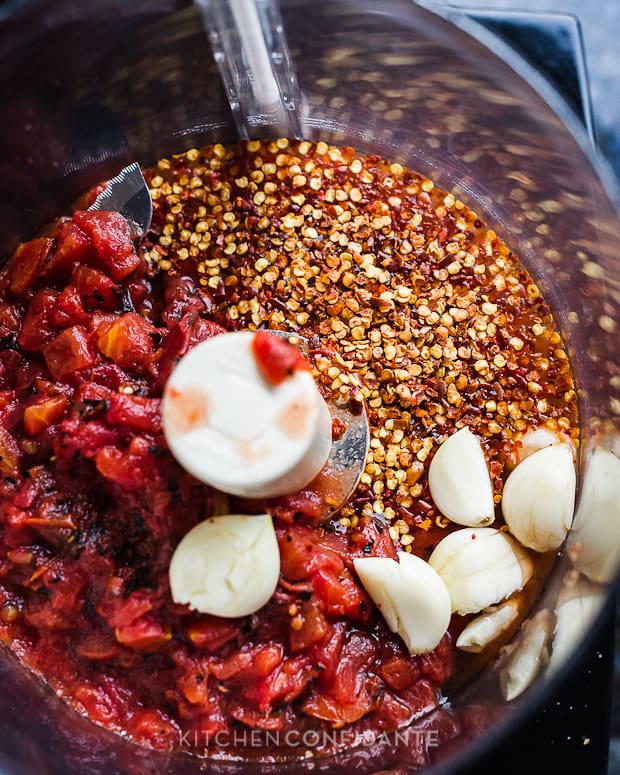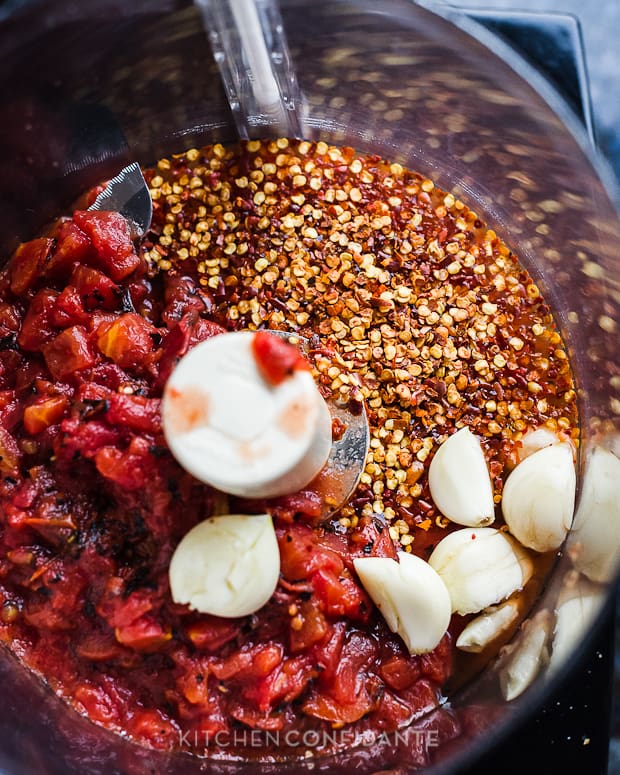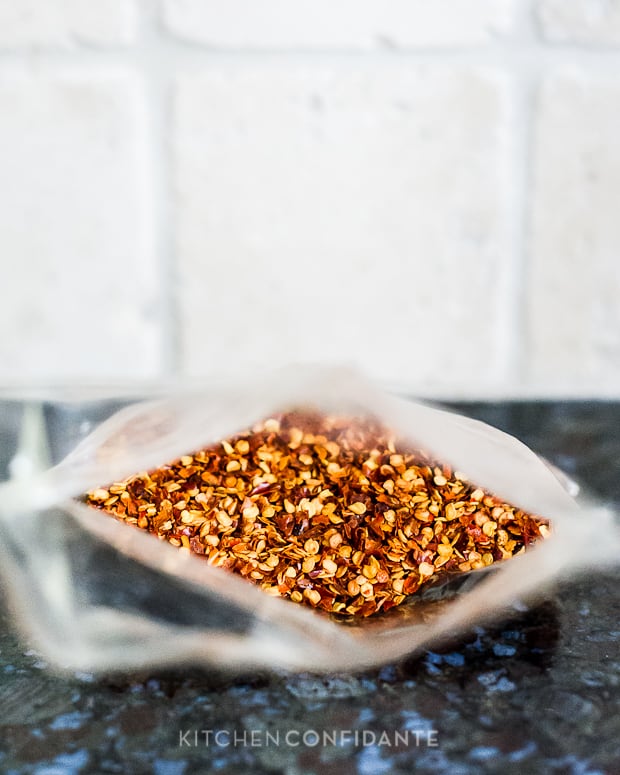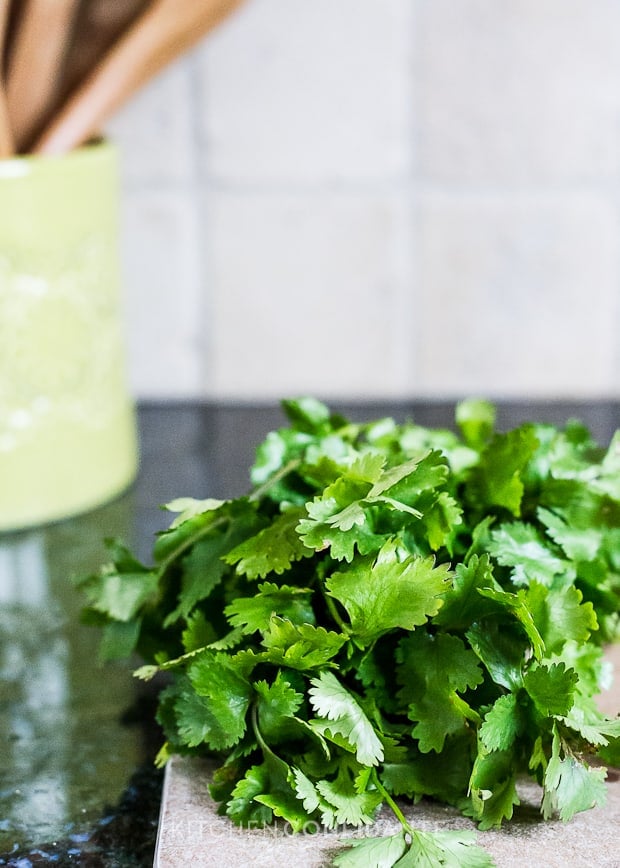 I was running behind schedule the other night and had one eye on the clock as I took a peek into my refrigerator. Chicken or pork chops were the choices. I decided to go with the center cut pork chops – but really, either one would have done fine, because I realized I could make something flavorful in just about five minutes.
Five minute flavor – for me, the fast track to something delicious means using fresh, bold ingredients, and I was craving a spicy harissa sauce. I didn't have fire roasted peppers, so I decided to use one of my pantry standards: fire roasted tomatoes.
The fiery tomatoes worked quite well, and it was almost like a When Harissa Met Salsa scenario in my blender. A quick blitz was all it took to make a sauce that greeted my taste buds with the heat I was craving. Before I knew it, the table was set, and we were all home again. The house was full, and loud with non-stop chatter…it was time to sit down to dinner. We had a lot to catch up on.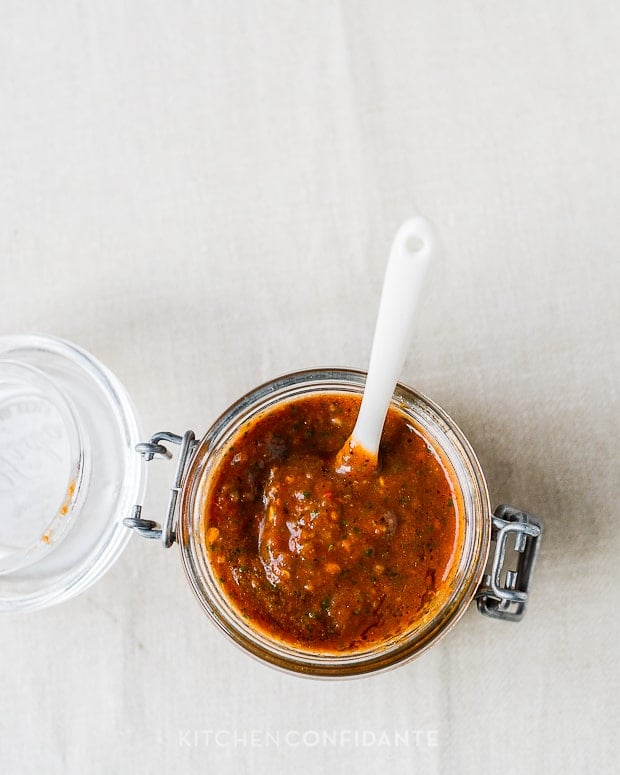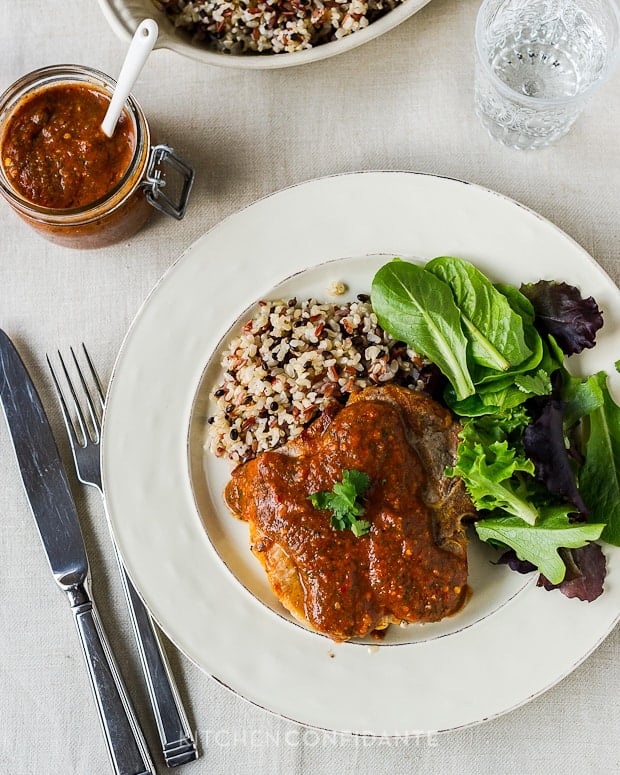 Fire Roasted Tomato Harissa
Five minute flavor - how does it get better than that? Well, for starters, it's awesome on more than just pork chops. Try it with chicken, lamb, beef, fish, or even eggs. Use it a sauce, or a marinade, or in a braise. The possibilities are endless.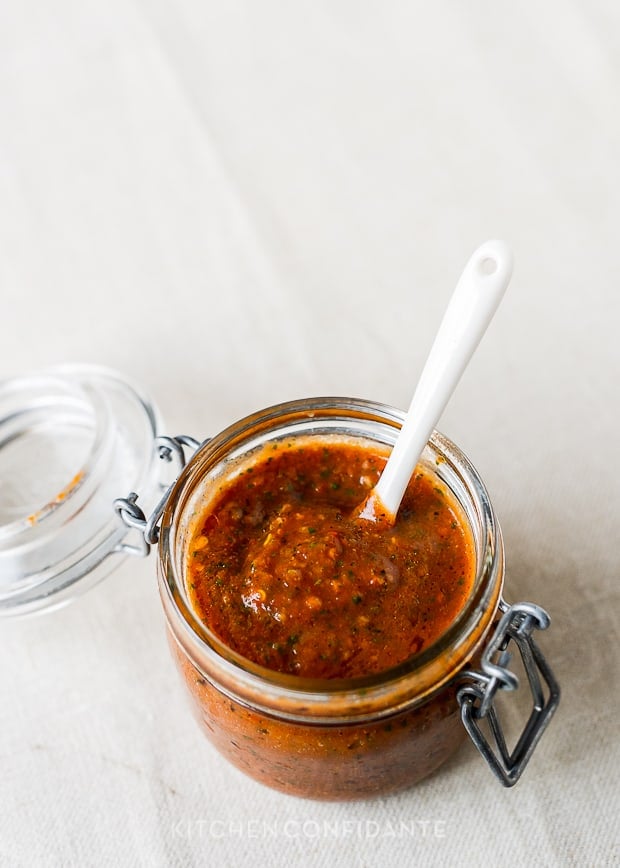 Print Recipe
Ingredients
1 15-oz can fire-roasted diced tomatoes
6 cloves garlic
2 1/4 tablespoons red chili flakes
1 teaspoon cumin
1 teaspoon kosher salt
1/4 teaspoon sugar
3/4 cup fresh cilantro
1/4 to 1/2 cup olive oil
Instructions
In the bowl of a food processor, chop the fire roasted diced tomatoes, garlic, red chili flakes, cumin, salt, sugar, and cilantro until it is a smooth paste. With the motor running, add the olive oil and blend until the sauce is smooth and creamy.
Use immediately, or store in an airtight container in the refrigerator.