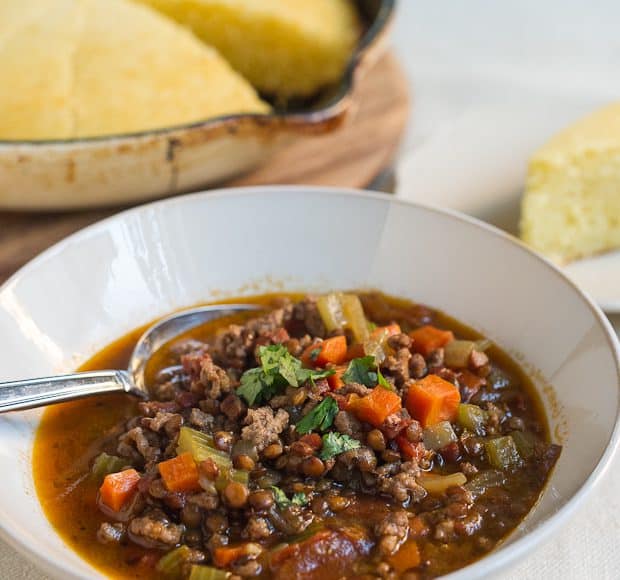 Simple Sundays | Beef and Lentil Chili
The fireplace is on and the weather outside is reminiscent of the biting chill that I remember from many frosty Chicago nights. Those nights when one deep breath outdoors leaves your nasal cavities raw and your eyelashes fringed with frost. When you hug the sides…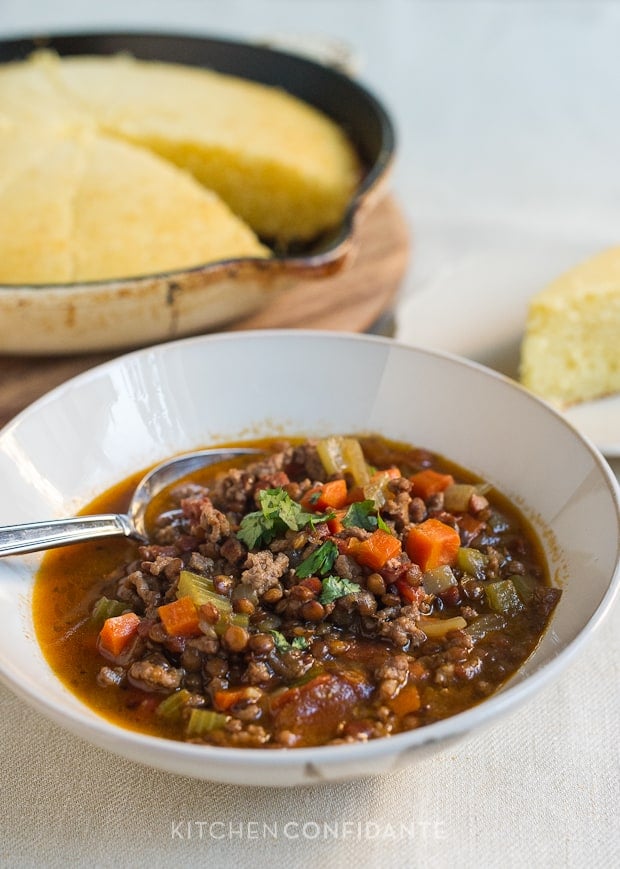 Simple Sundays | Beef and Lentil Chili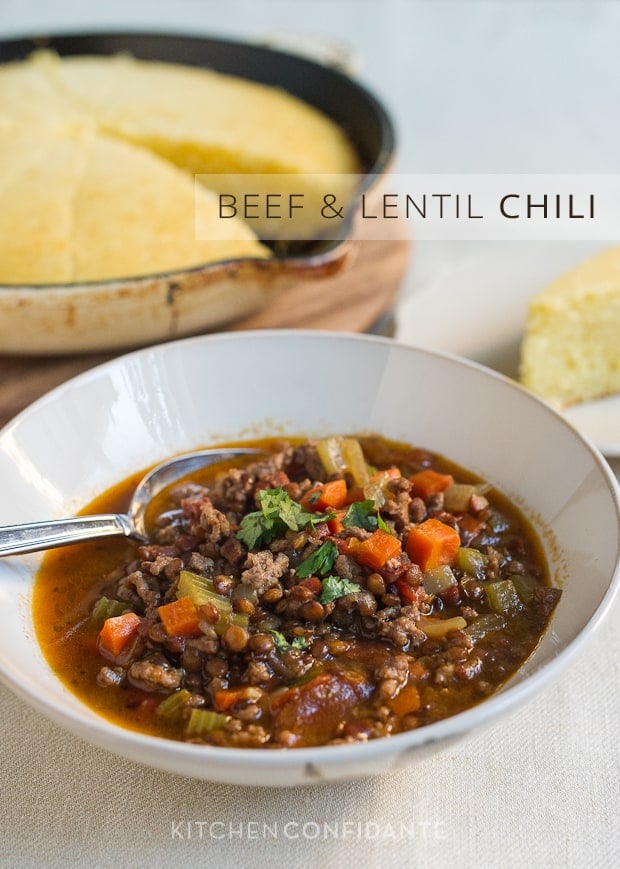 The fireplace is on and the weather outside is reminiscent of the biting chill that I remember from many frosty Chicago nights. Those nights when one deep breath outdoors leaves your nasal cavities raw and your eyelashes fringed with frost. When you hug the sides of buildings as you walk through the city, or better yet, grab a cab for a two block ride. The truth of the matter is, that while it is rather cold, I have become rather wimpy after a decade of California living. It doesn't take much for me to wrap the scarf a little tighter and complain of the bone chilling temperatures.
But once the mercury drops, I find myself craving heat — and for me, that means hot and spicy foods, warm comfort by the spoonful. It was in the Windy City that I fell in love with chili, and since then I have loved playing around with variations on a good classic chili.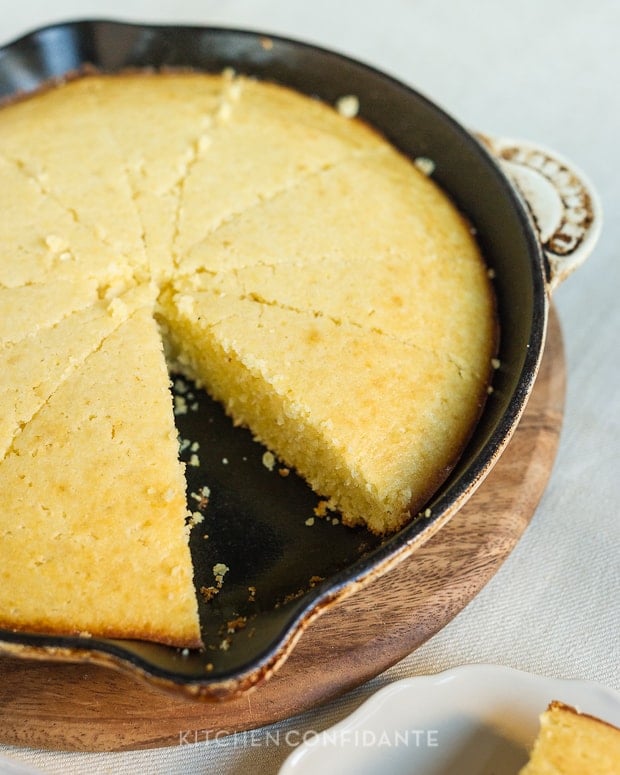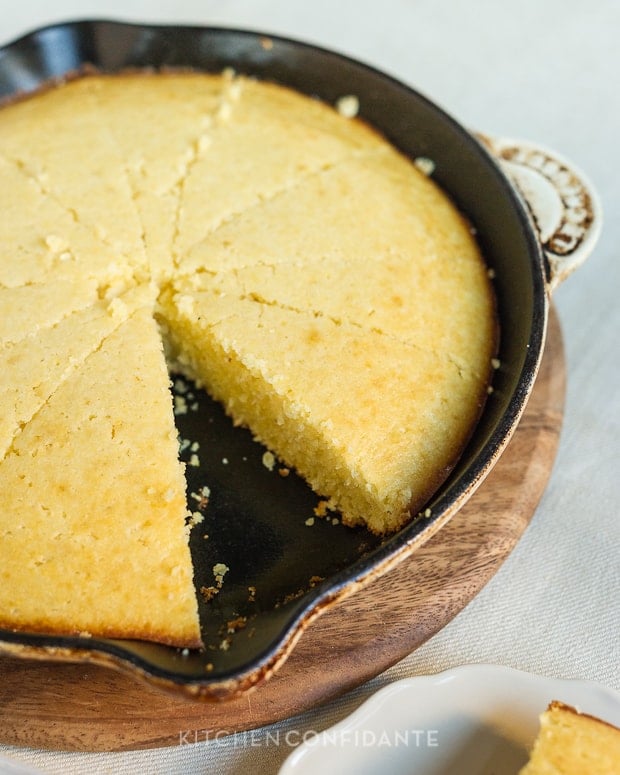 Tonight I marveled at the beauty of French lentils. Like little jewels, they almost look as though they should be strung on silk and worn, instead of in a rustic dish like this. But pour the dainty beans into a pot of Beef & Lentil Chili, and it soaks in the flavor robustly, lending a sophisticated texture that my bean-dubious children are happy to dig their spoons into.
I hope you stay warm and toasty through these cold winter spells, and find some time to cozy up with a fiery bowl of this chili. All that is left to do is bake some cornbread.
Disclaimer: Muir Glen Organics sent me a selection of their Muir Glen Reserve Harvest tomatoes. I was neither asked to create or compensated for this post/recipe. However, I do love cooking with Muir Glen Organics, and found the reserve tomatoes to be exceptional in this chili. All opinions are, as always, my own.
Having fine lentils in a chili can make even the most adamant bean haters lovers of chili. I know for my little ones, lentils in chili provide a texture and flavor they just love.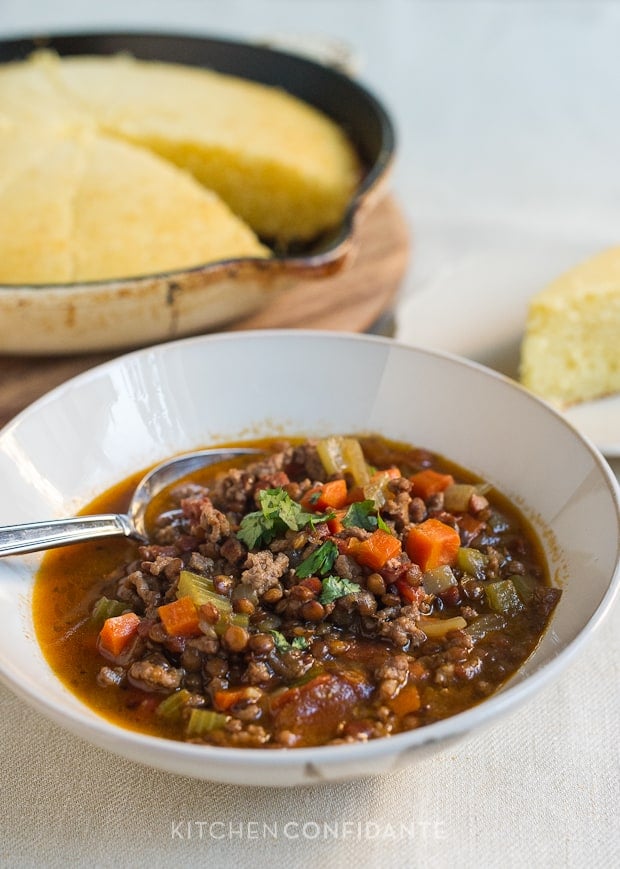 Print Recipe
Ingredients
1 cup French lentils (du Puy)
1 tablespoon olive oil
1 pound ground beef
4 oz pancetta, diced
1 large onion, finely diced
1 leek, rinsed, quartered and sliced
3 cloves garlic, minced
1 teaspoon black pepper
1/2 teaspoon Kosher salt
1 1/2 teaspoons cayenne pepper
1 teaspoon cumin
1 teaspoon paprika
1 teaspoon oregano
1 teaspoon marjoram
1/4 teaspoon thyme
3 tablespoons tomato paste
3 stalks celery, diced
2 carrots, diced
7 cups low sodium chicken stock
1 15oz can diced tomatoes (if you desire more heat, opt for fire-roasted)
1 tablespoon balsamic vinegar
cilantro, chopped
scallions, sliced
cheddar cheese, grated
Instructions
Place lentils in a small bowl and cover with boiling water. Let it sit for 15 minutes.
In a Dutch oven or large pot, heat olive oil over medium-high heat. Brown ground beef and pancetta, stirring often and breaking down the ground meats until evenly crumbled and the pancetta is crisp. When browned, add the the onions, leeks and garlic, and season with salt and pepper. Add cayenne pepper, cumin, paprika, oregano, marjoram, and thyme. Stir in tomato paste. Add carrots and celery, cook for 1 minute. Add chicken stock, diced tomatoes, and drained lentils. Bring to a boil, then lower heat to a simmer. Cook slowly with the lid partially covering the lid, stirring and tasting periodically, adjusting seasonings as necessary, about 1 hour (or more). Stir in balsamic vinegar and some cilantro, if desired. When serving, garnish with more cilantro, green onions, cheddar cheese, etc.