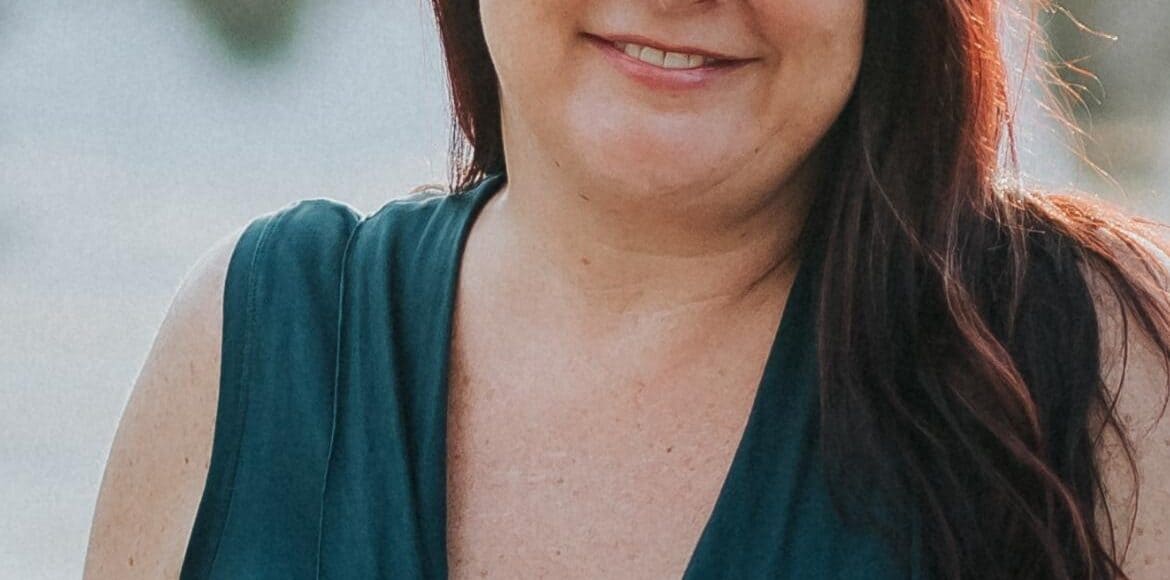 The Challenges and Joys of Food Blogging and Podcasting with Christine Pittman
In Episode 47 of the Kitchen Confidante Podcast, Liren Baker talks with Christine Pittman of Cook the Story and The Cookful, about the challenges and joys of food blogging and podcasting.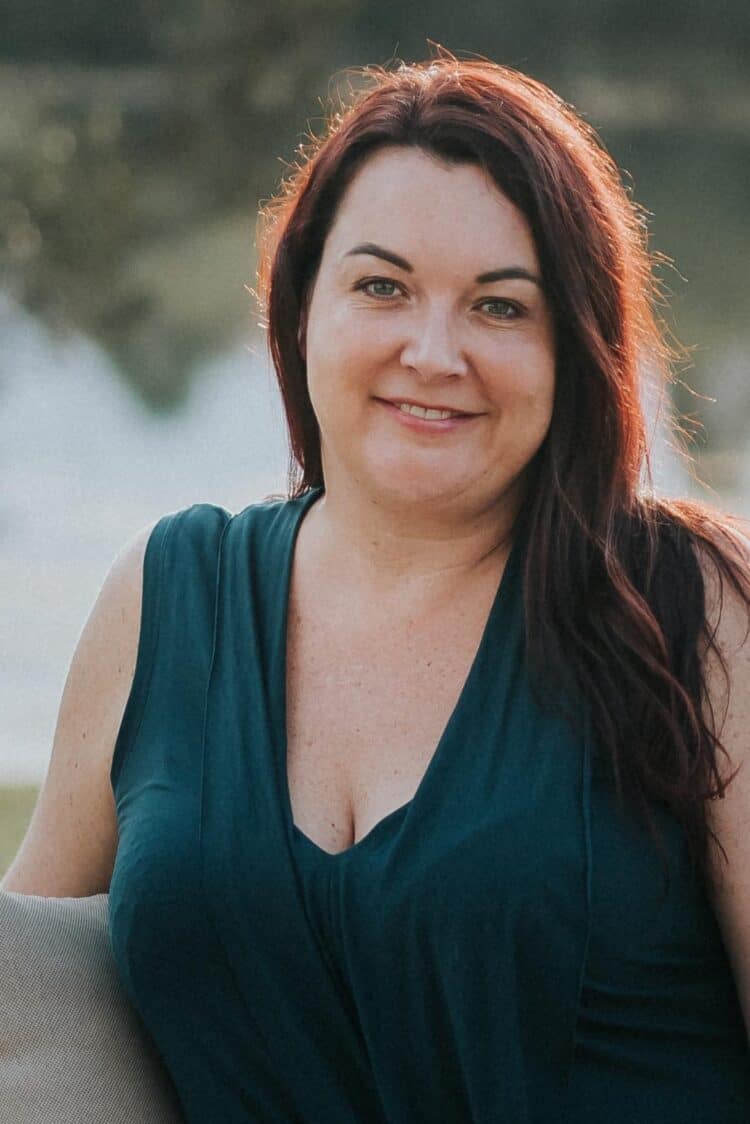 The Challenges and Joys of Food Blogging and Podcasting with Christine Pittman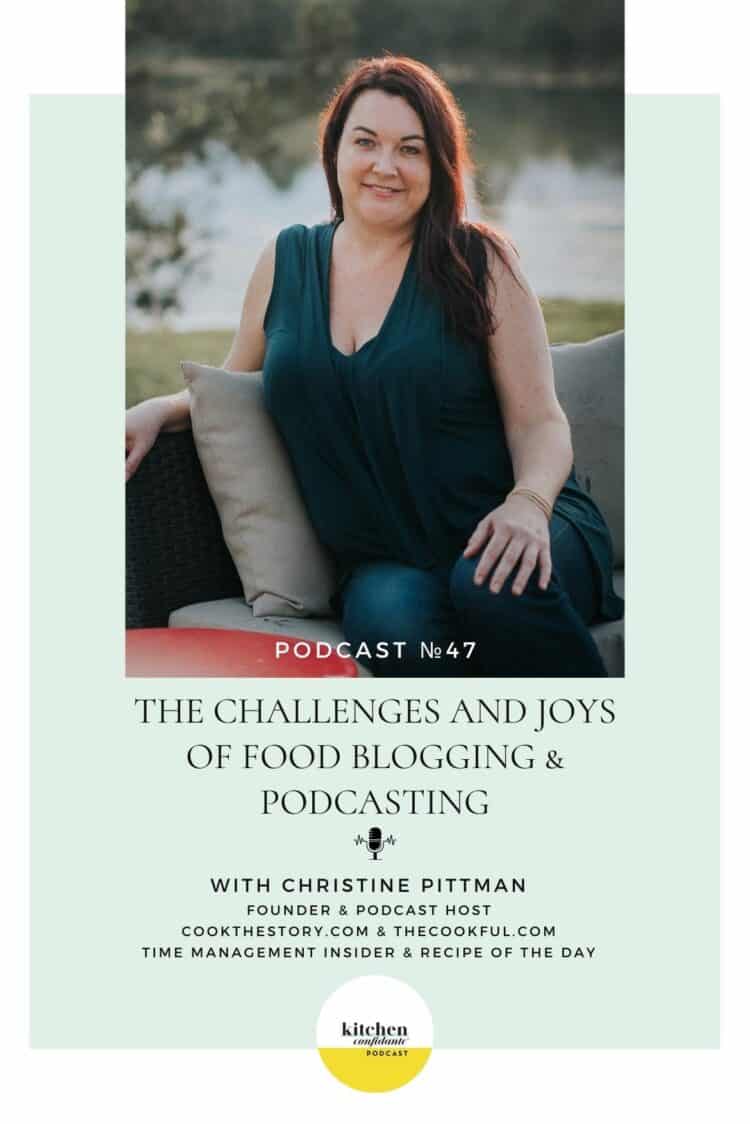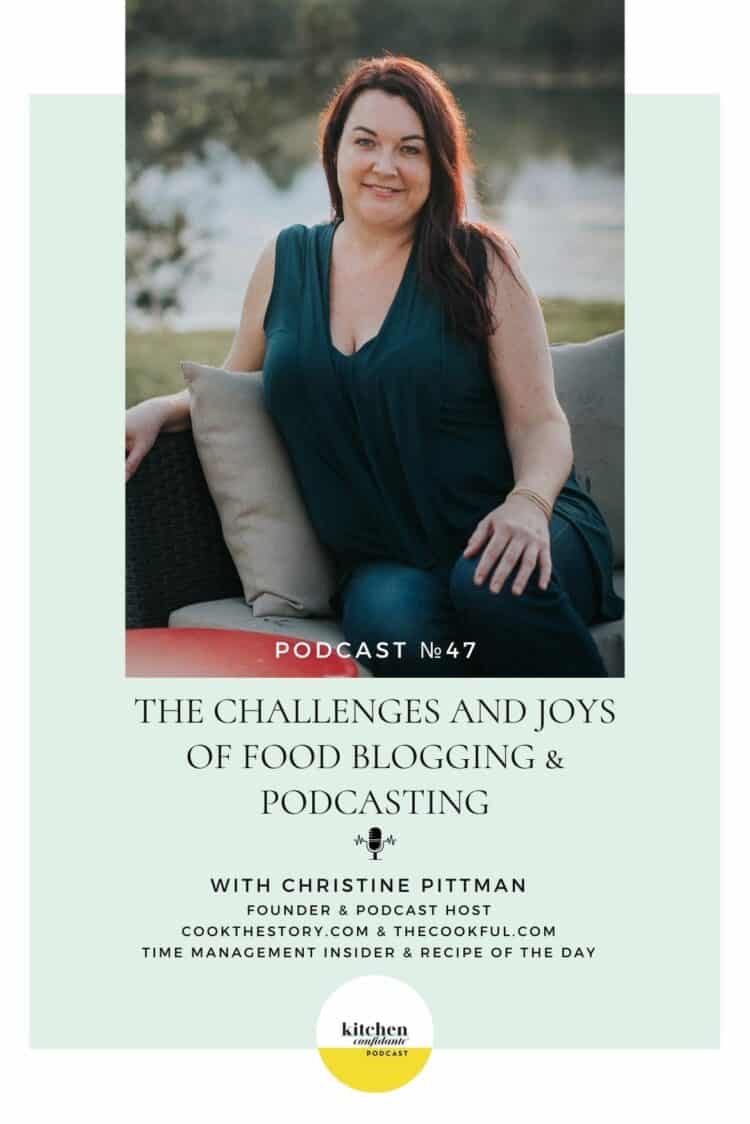 Christine is the founder of the popular website Cook the Story, which boasts over 2 million monthly readers, making it one of the top-ranked food blogs in the world. Now, Christine manages CooktheStory in addition to another site, The Cookful, and is also the host of two podcasts — Time Management Insider (TMI) and Recipe of the Day.
In this episode, Christine shares her journey of building two successful food blogs and now two successful podcasts.
Listen to the full episode here, or keep reading for some of my favorite moments with Christine.
How did you get started in food blogging?
I was working on a Ph.D. in linguistics in Canada when my now ex-husband and I moved to Orlando, Florida. I ended up not finishing my Ph.D. because it started to feel like a chore. One day, I was listening to The Splendid Table, and they had on a food blogger. I thought I would love to try food writing, so I started doing restaurant reviews, reported on my home cooking for my family, and practiced developing recipes. It was a great way to feel connected with my family in Canada. We started connecting over food, and it all grew from there.
What advice do you have for today's food bloggers to stand out?
It is important to recognize two or three of your strengths and focus on them. Don't try to do everything, or you'll be mediocre at everything, instead of being really good at a couple of things.
When I started, I had a lot of literary aspirations, but it turns out that I am not an amazing creative writer. Instead, I found that I am good at explaining the "why" and "how" of certain things. My best posts are long how-to posts about basics that people can turn to, like how to make a basic gravy or why it's best to fluff rice with a fork and not a spoon.
I have also never been any good at social media. I initially spent a lot of time trying to make social media work for me, but it never drove much traffic to my site. It would have been more helpful if I had focused more on what I was really good at.
Without a social media presence, how did you stay relevant over the years?
Since I never had a big social media presence, I never worried much about going viral or "staying relevant." Instead, I focused on being consistent. Most of my traffic comes from Google, and I found that Google boosts traffic to sites that post frequently and consistently.
I look at my top search keywords on Google to see what my audience is looking for, and I try to give them more related content. My team has helped me repackage a few old recipes to jump on recent trends, like our No-Boil TikTok Pasta.
To help keep things consistent and constant, we repurpose content a lot. We try to get a great recipe out in as many forms as possible — a blog post, newsletter, video, podcast episode, social media posts across multiple platforms, part of our daily recipe text service, and more.
Learn more
Listen to the full podcast episode with Christine, visit her websites cookthestory.com and thecookful.com, and find her on Instagram at @cookthestory. You can also listen to her podcasts Time Management Insider (TMI) and Recipe of the Day.
Related posts
No-Boil Feta Pasta Bake
Quick Homemade Chicken Noodle Soup
Easiest Shrimp Tacos