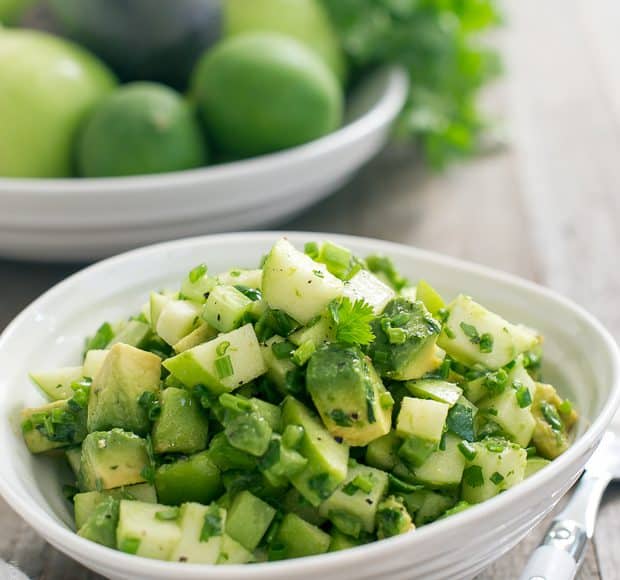 Green Apple Salsa Verde + The Summer Table Cookbook Giveaway
A recipe for Green Apple Salsa Verde from The Summer Table Cookbook, by Lisa Lemke. This vibrant version is tangy, sweet, and pairs beautifully with grilled chicken, fish or veal. There was a smidgen of green makeup along her hairline when I picked her up…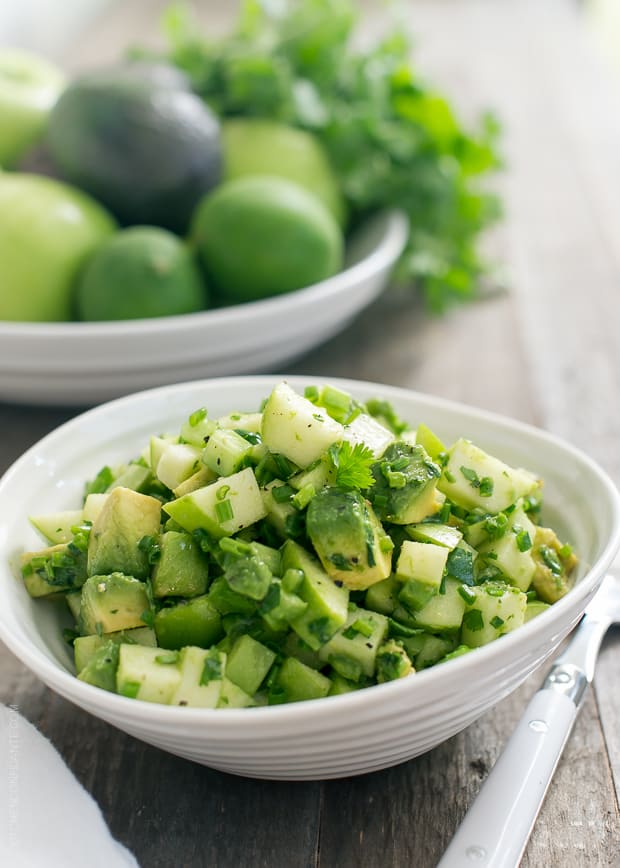 Green Apple Salsa Verde + The Summer Table Cookbook Giveaway
A recipe for Green Apple Salsa Verde from The Summer Table Cookbook, by Lisa Lemke. This vibrant version is tangy, sweet, and pairs beautifully with grilled chicken, fish or veal.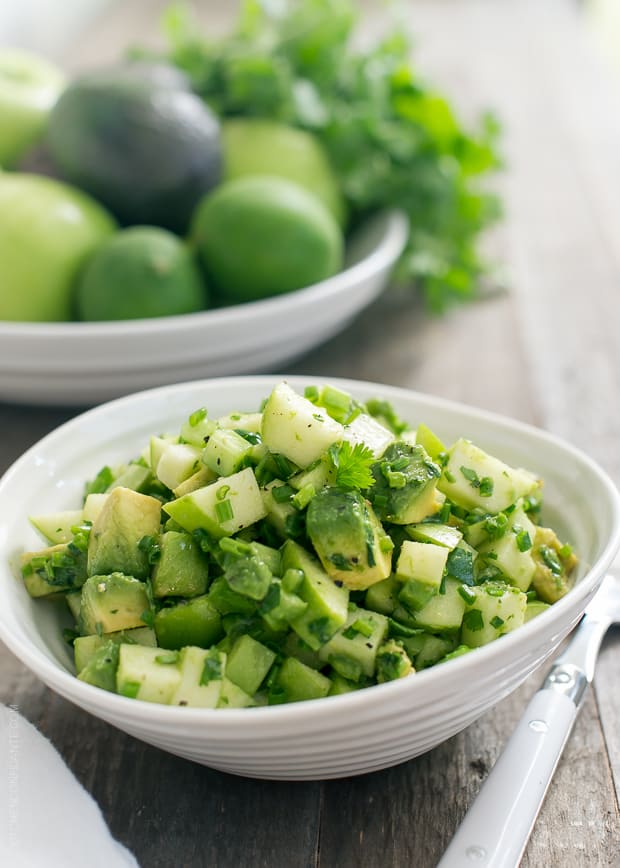 There was a smidgen of green makeup along her hairline when I picked her up yesterday. They started costume rehearsals at drama camp, and my kids have been immersed in Shrek the Musical – they sing on the way to camp, and they sing on the way home. And my daughter has been singing in her room, to my son's dismay. She was cast as Fiona, and to prepare for her first ever lead role, she has been working so hard. Wearing the green makeup, I think, is also a big part of the excitement.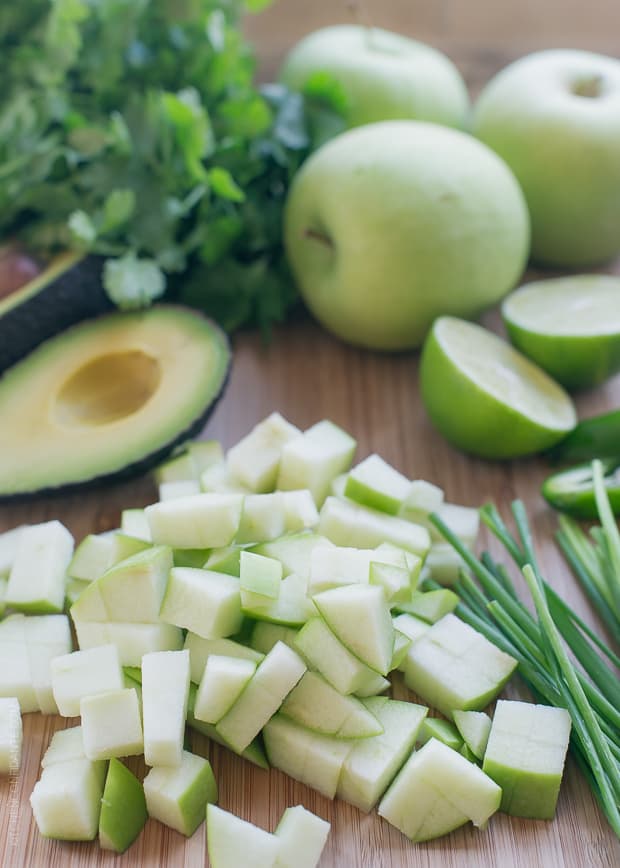 I feel as though we are in the thick of summer – when the trees are at its greenest (despite our California drought), and the produce is at its most vibrant. Cooking during this time of year is simpler, fresher, and when I can manage it, we grill as much as possible. I'm always looking for fresh side dishes to pair, so I was happy to review The Summer Table Cookbook: Recipes and Menus for Casual Outdoor Entertaining, by Lisa Lemke.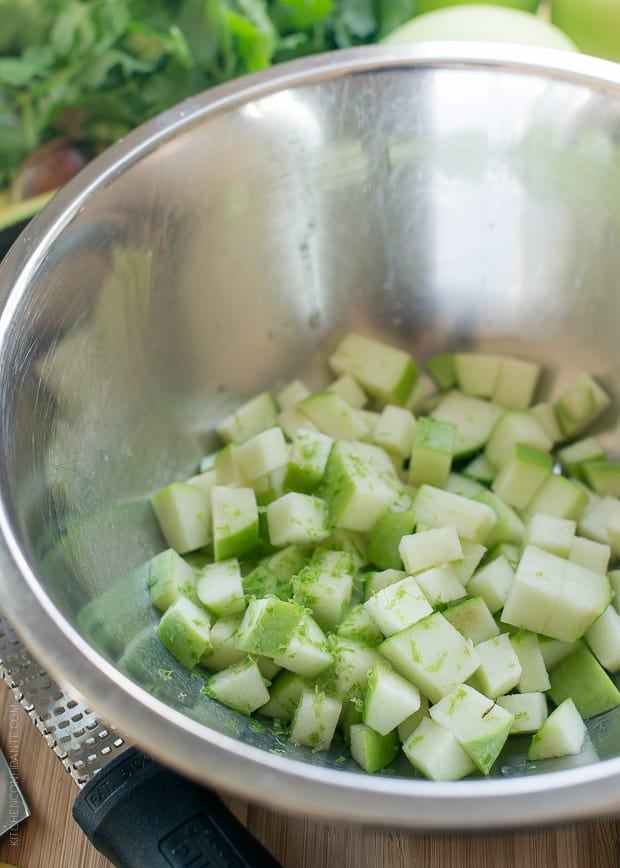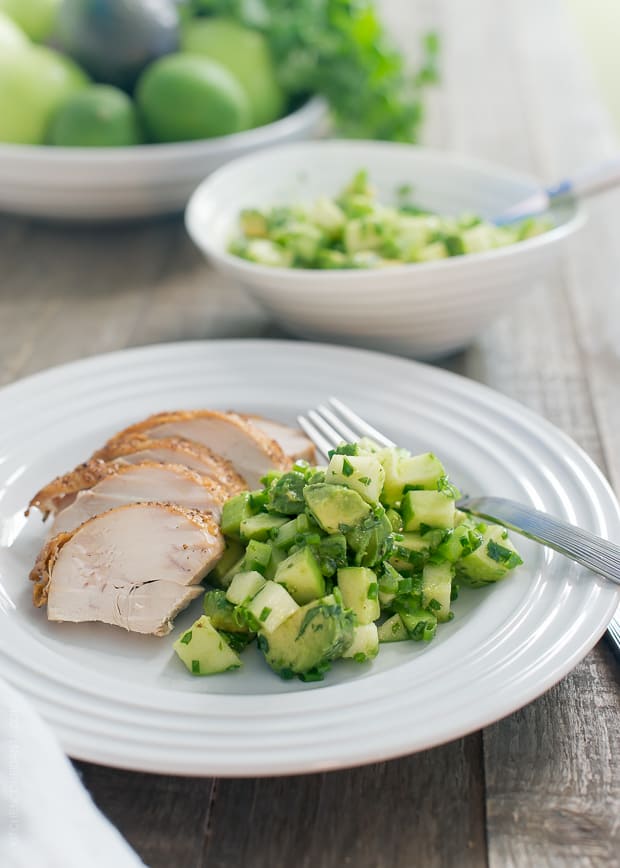 I was instantly drawn to her version of Salsa Verde. This is not to be confused with traditional salsa with tomatillos – instead, Lisa uses tart green apples and all the shades of green you can imagine – avocados, chives, celery, limes, cilantro, jalapeno – they all come together in a chunky salsa that is fresh and crisp, and absolutely delicious when you pair it with grilled chicken. It's one of my favorites from the cookbook, but she shares many festive menus to inspire you all season long.
From a Mexican Grill Party to Father's Day Barbecue, Beach Buffet and Cocktail Party, Lisa takes global flavors and merges them with her Swedish background as inspiration for her summer recipes and casual outdoor entertaining. Her Carrot Dip with Goat Cheese is simple and addicting, and the Bean Salad with Herbs and Halloumi is fresh and hearty. All of it is stunningly photographed by Asa Dahlgren. I really think you're going to really enjoy cooking with Lisa all summer long.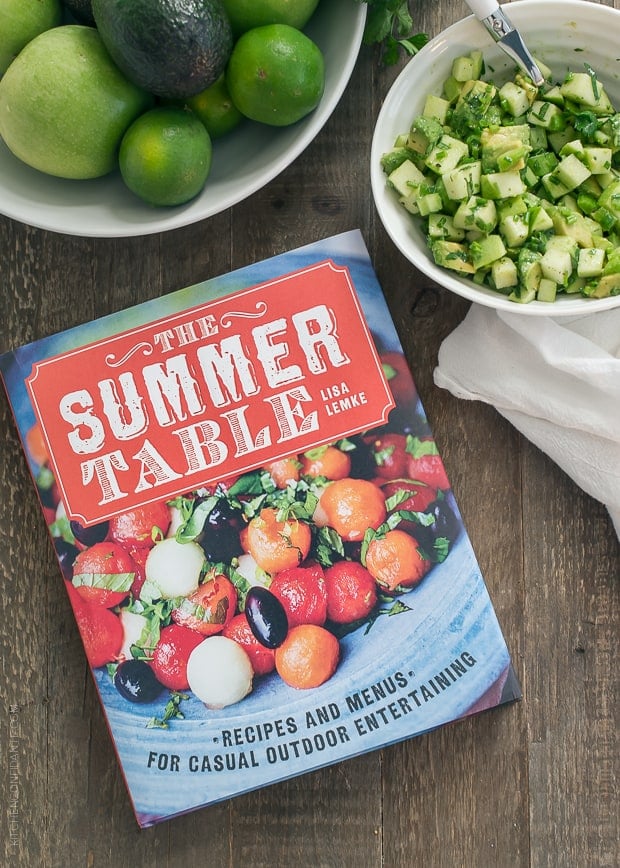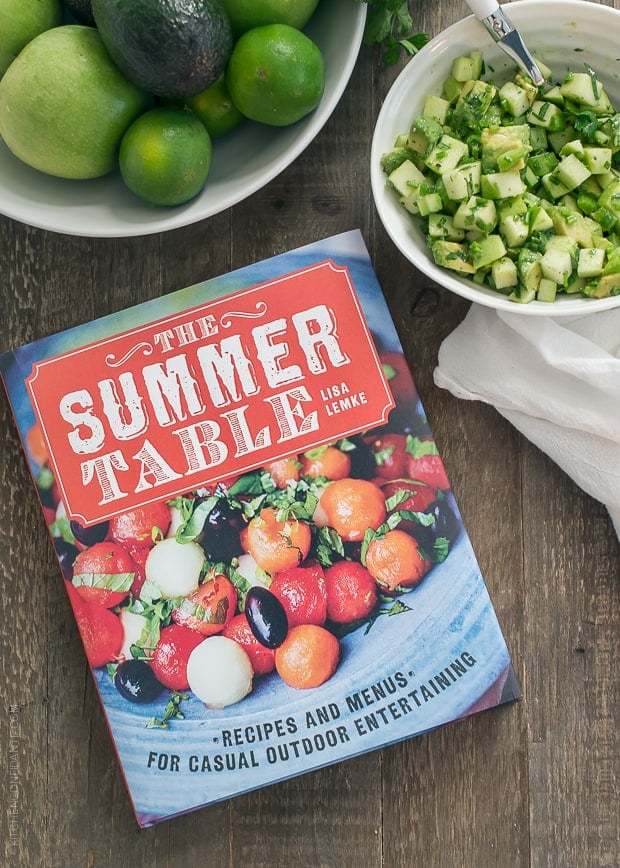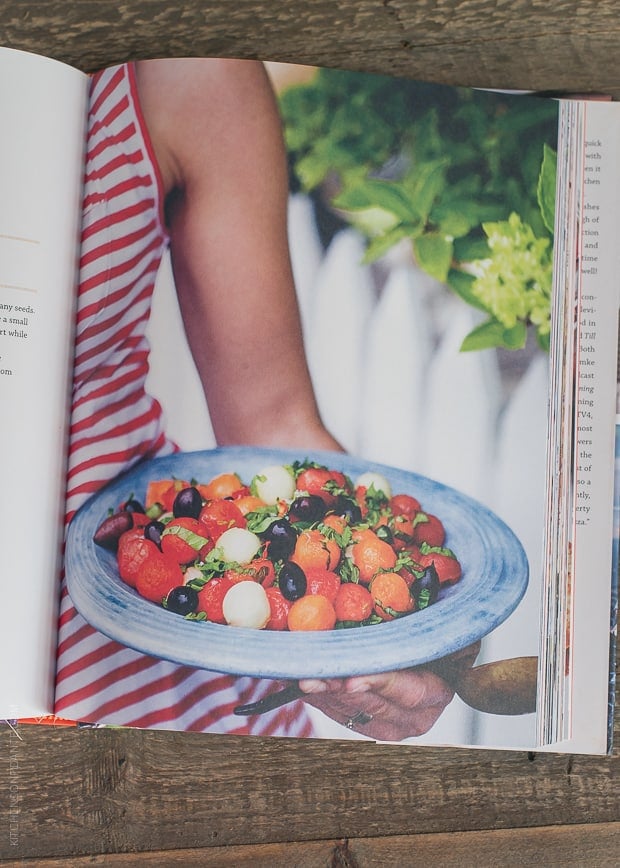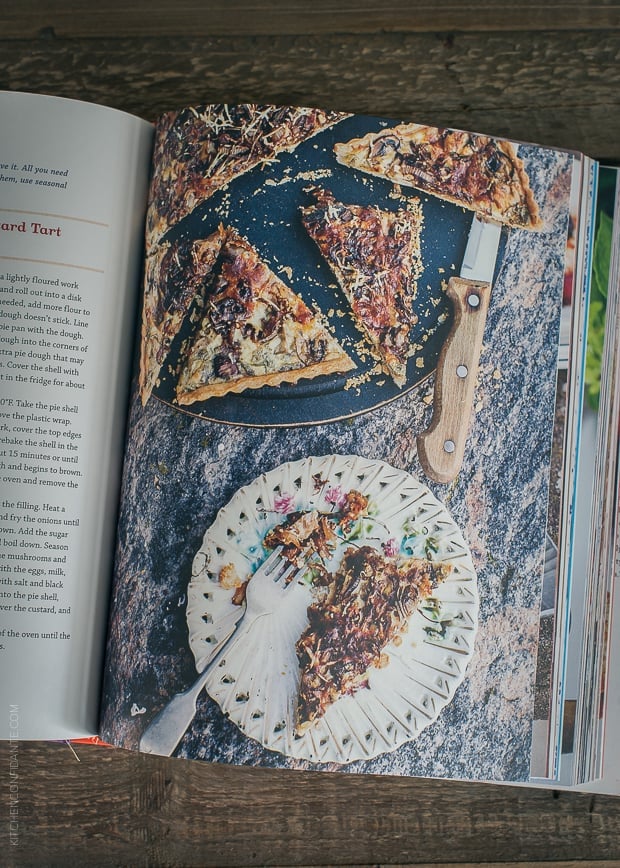 I would love for you to have a copy of your own, and thanks to my friends at Sterling Epicure publishing, one of you will receive a copy. I hope you love it as much as I do!
Giveaway
I am excited for one of you to try this recipe and more with a copy of The Summer Table Cookbook by Lisa Lemke. One winner will be selected. Here's how to enter:
Please leave a comment letting me know: What's your favorite thing to cook in the summer?
Entries/Comments accepted until 12 a.m. Pacific, Thursday, July 30, 2015.
One winner will be randomly selected and notified by email. The winner will have 48 hours to respond to email notification, otherwise an alternate winner will be selected.
Disclosure: This giveaway was made possible by Sterling Epicure.
This vibrant recipe for Salsa Verde comes from Lisa Lemke's The Summer Table: Recipes and Menus for Casual Outdoor Entertaining. She writes:
You're probably thinking, salsa verde, isn't that a sauce with parsley, anchovies, capers, garlic, and olive oil? Yeah, but here comes a variation on that theme. With a vibrant flavor and wonderful tartness, this take on salsa verde goes perfectly with grilled whitefish, chicken, or veal. If you like, you can cut the ingredients into larger pieces for a chunkier salad, but here I prefer them finely chopped with heaps of cilantro. If you don't like cilantro, you can use parsley instead.
Reprinted with permission from The Summer Table published in 2015 by Sterling Epicure. Text © Lisa Lemke. Cookbook photography by Asa Dahlgren.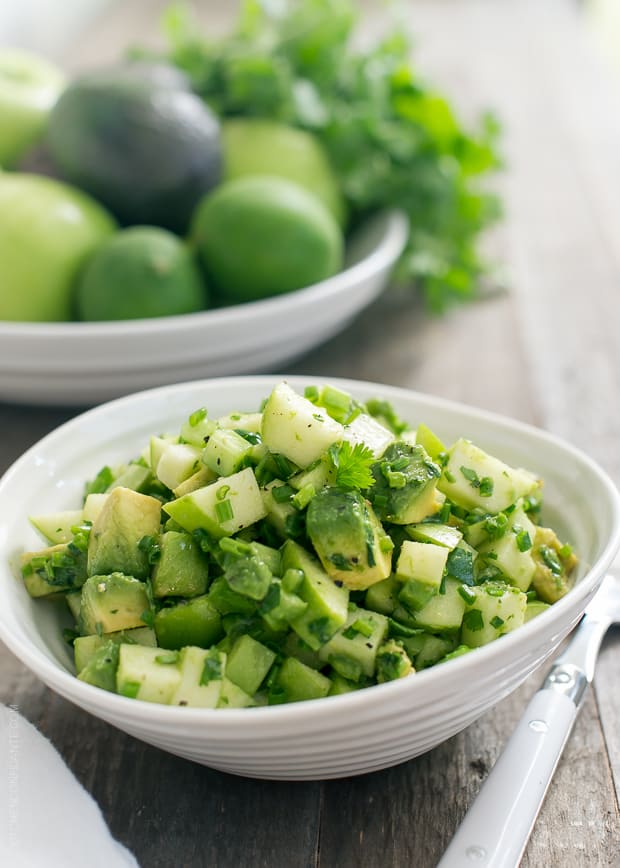 Print Recipe
Ingredients
1 tart green apple, such as Granny Smith
Grated zest from 1 lime
Juice from 1/2 lime
1 avocado
1/3–1/2 green chile, such as jalapeño or serrano, seeded (the amount depends on the desired strength)
2 stalks of celery
1/4 cup chopped chives
1/4 cup chopped cilantro
1 tablespoon canola oil
Flaked sea salt and coarsely ground
black pepper
Instructions
Core the apple and cut it into ⅓-inch cubes. Place in a bowl and combine with the lime zest and juice.
Remove the pit from the avocado and scoop out the flesh. Cut the avocado in ⅓-inch cubes and fold them into the bowl. Finely chop the chile, and cut the celery stalks one or two times lengthwise (depending on the thickness) and then into small cubes. Stir everything together with the chives, cilantro, and oil.
Combine thoroughly and season with salt and pepper. Let the salsa sit for about 20 minutes before serving.
Reprinted with permission from The Summer Table published in 2015 by Sterling Epicure. Text © Lisa Lemke. Cookbook photography by Asa Dahlgren.