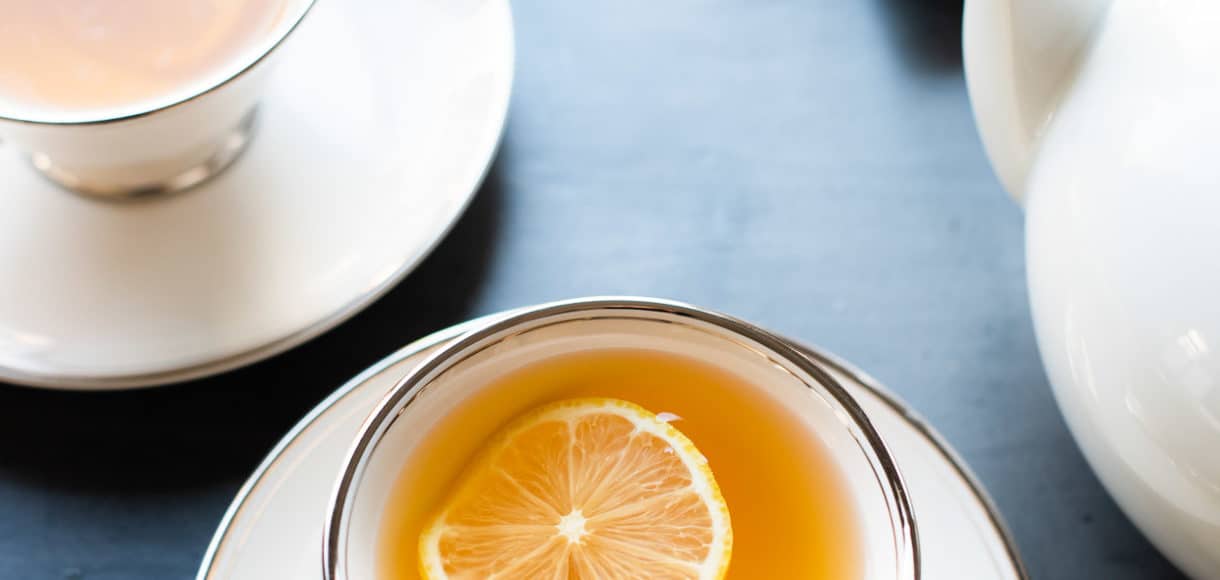 Homemade Fresh Ginger Tea
Homemade Fresh Ginger Tea (Filipino Salabat) is soothing and healing, especially during cold and flu season. Also good for nausea and to aid digestion.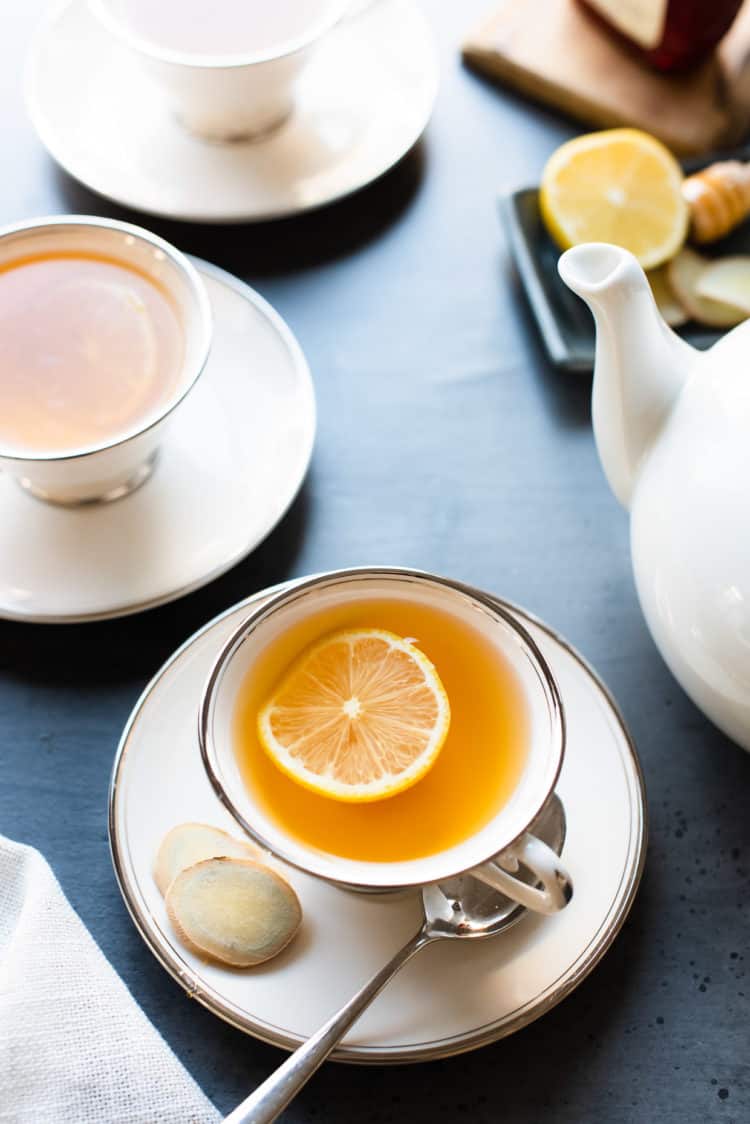 Homemade Fresh Ginger Tea
The house is still — it is the quietest (and emptiest) it's been in a while, and although peaceful, I miss the background noise of the kids. They're back to school after a wonderful Thanksgiving break. The time together was much needed after an insanely hectic couple of months, and if there is one good thing that emerged from the poor air quality we experienced in the Bay Area due to the tragic fires, it forced us to slow down and spend time together.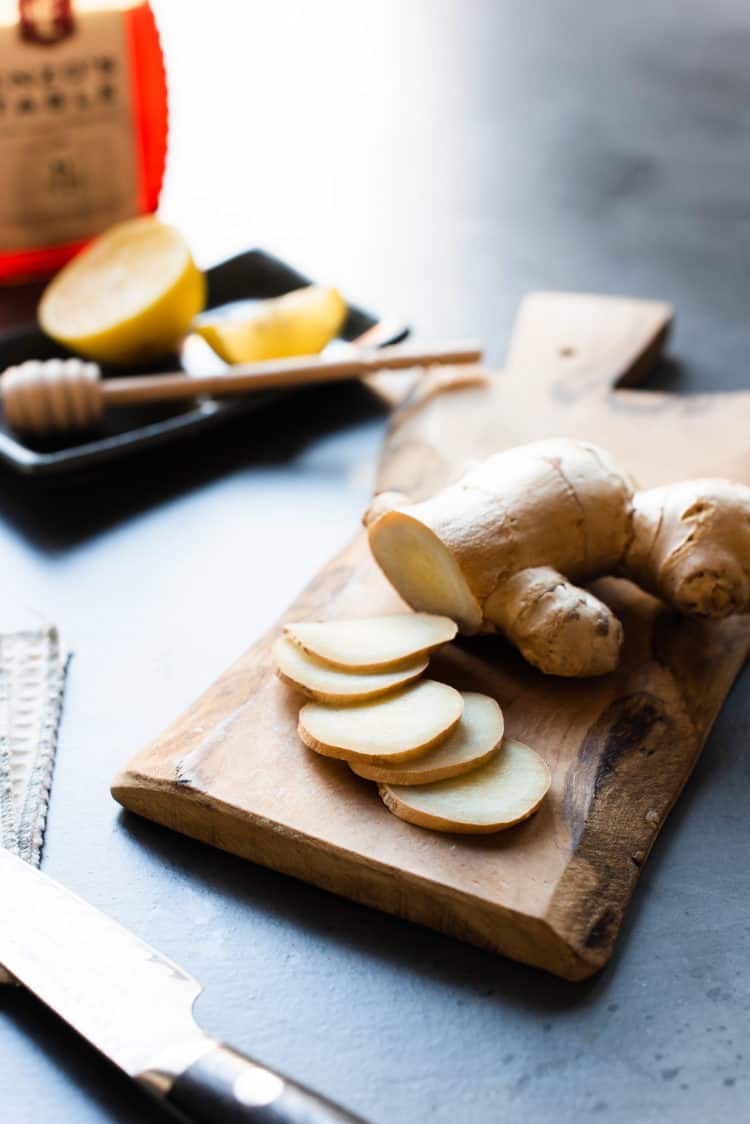 With activities and school canceled, we shifted our travel plans and drove down to San Diego early to escape the smoke, and to visit my sister and her husband, and there's nothing like a road trip to help you focus on one another. The clean air and escape were much, much needed, for all of us. With each deep breath we were able to take, it was a good reminder that time off is so necessary, with no alarms, no emails, no homework, and no rushing here, there, and everywhere. It was also a good time to reflect, to give thanks, and to welcome the holiday season. Between turkey leftovers, trimming the Christmas tree, and finding joy in all of our family's little traditions, we were able to reset.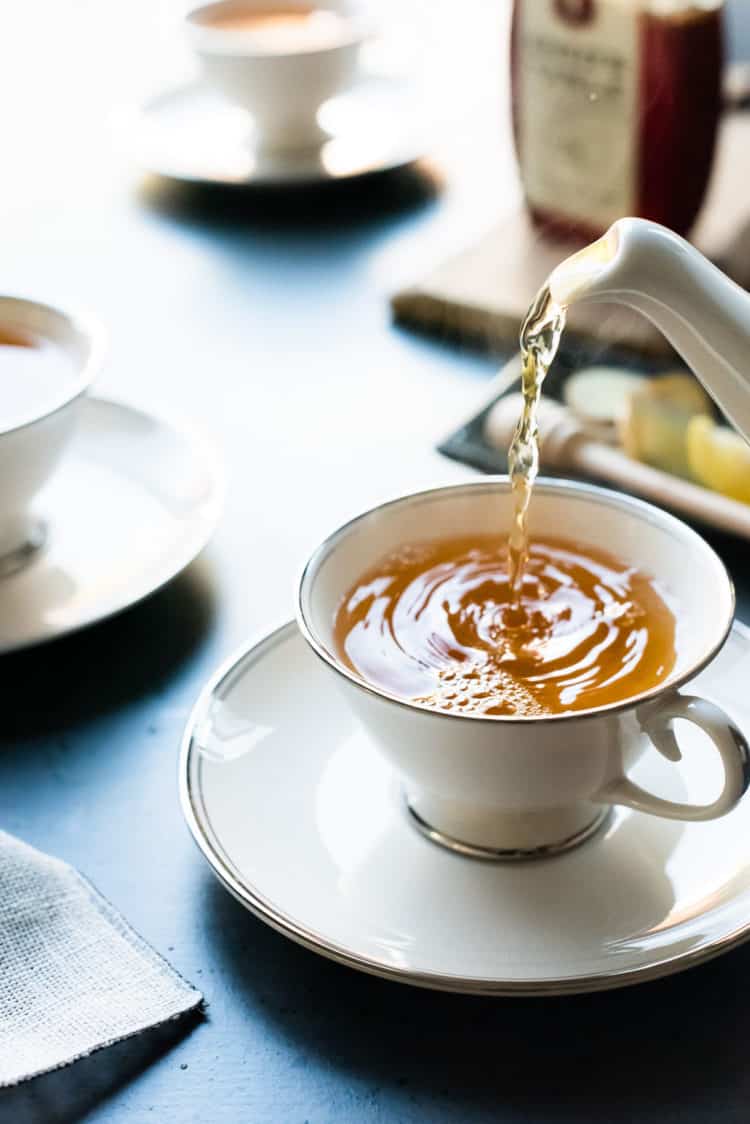 Now that we're back to the daily grind, I have made a personal promise to myself to never let things get as hectic as they did before our break. I want that calm and peace to permeate the holiday season.
I don't know about you, but there's nothing more comforting to me than a fresh cup of tea in the middle of the day. I find it grounding and soothing. Around this time of year, perhaps when you've eaten too much, or are nursing a cold or a sore throat, or need a little help with tummy troubles, there's nothing better than homemade fresh ginger tea to warm and heal from within. My mother used to make it when I was younger – in the Philippines, ginger tea is called salabat, and it was especially good when you weren't feeling well.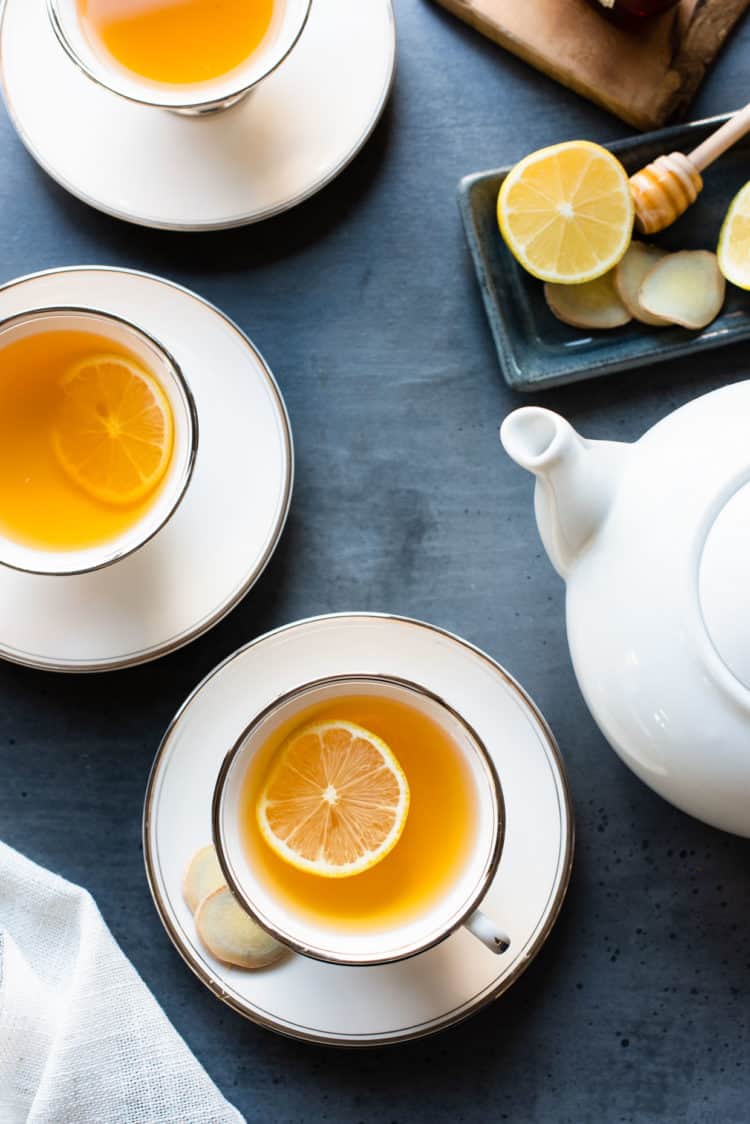 She used to also make Filipino salabat before my performances, too. I'll never forget when she drove up a batch upstate before my college acapella performance — it does wonders for your vocal chords! So, just in case you have some holiday concerts coming up, I highly recommend it!
But even if you're not performing, or sick, or trying to remedy the Monday blues, fresh ginger tea is the perfect way to treat yourself to a moment of calm in the middle of the day, whenever you need a hug. Those moments are important, especially this time of year.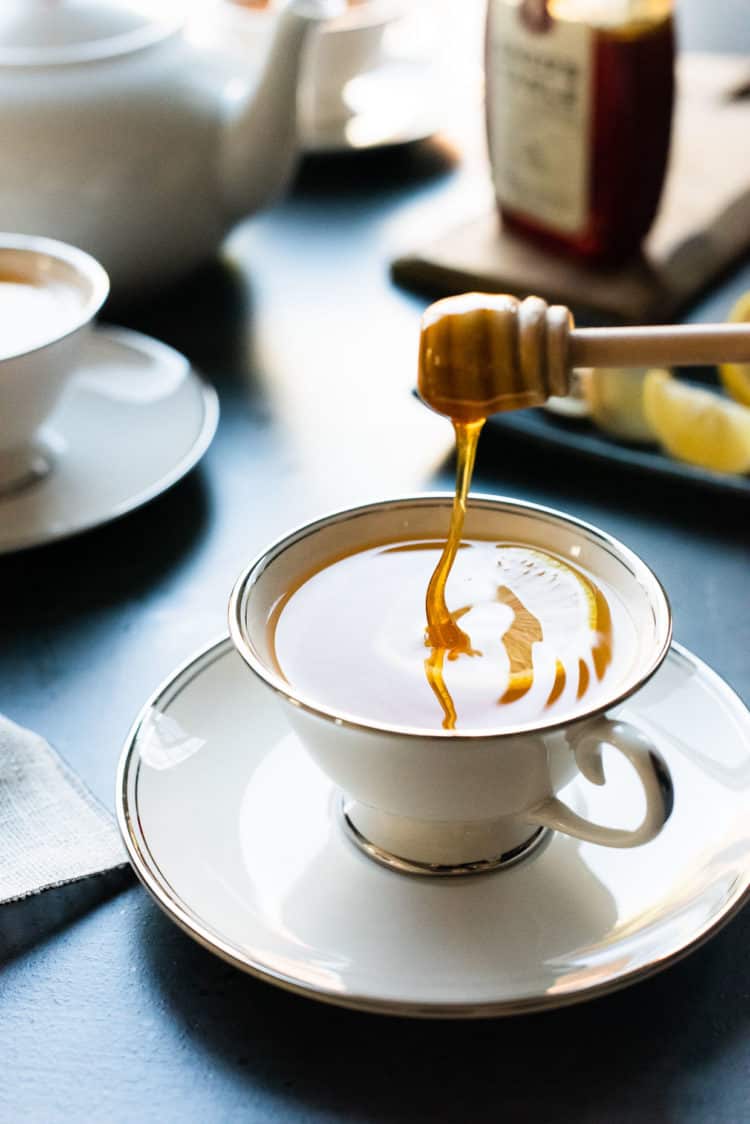 Homemade Fresh Ginger Tea (Filipino Salabat)
Homemade Fresh Ginger Tea is soothing and healing, especially during cold and flu season. Also good for nausea and to aid digestion. In the Philippines, it is called Salabat.
Ingredients
6

cups

water

4

oz

fresh ginger, peeled and sliced into 1/4-inch pieces

(about 5 inch piece)

1/4

cup

honey

(or sugar)
Instructions
Combine the water, ginger, and honey in a small saucepan, and bring to a boil over medium-high heat. Stir to dissolve the honey.

Lower heat, cover, and let it simmer for about 10-15 minutes.

Strain and transfer the tea into a teapot or your preferred container. Enjoy immediately, with a slice of lemon and additional honey to taste.

Chill any remaining ginger tea and store in the refrigerator -- you can drink it chilled or reheat before serving.