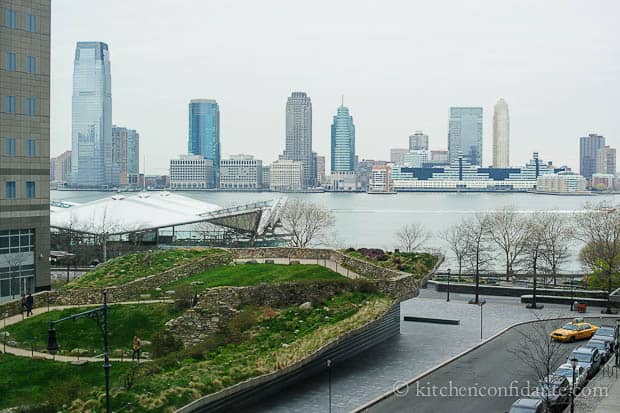 A Weekend Away | IACP 2012 Annual Conference
The man to my left opened the window shade, and the brilliant sun shone down on rolling green hills thousands of feet below. As we made our descent into the San Francisco Bay Area this morning, my eyes were soothed by the verdant landscape, the…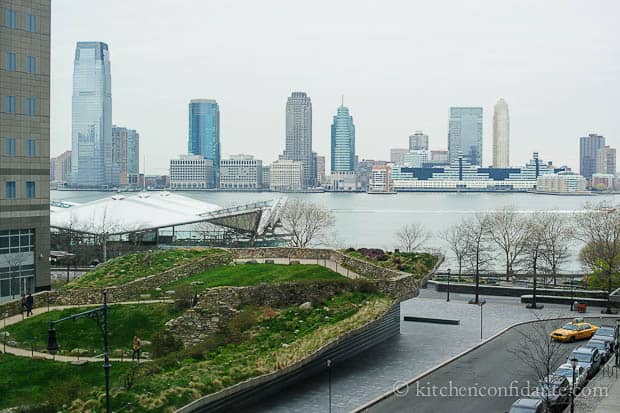 A Weekend Away | IACP 2012 Annual Conference
The man to my left opened the window shade, and the brilliant sun shone down on rolling green hills thousands of feet below. As we made our descent into the San Francisco Bay Area this morning, my eyes were soothed by the verdant landscape, the sparkling bay winking at me. My heart relaxed. I was home.
After a whirlwind trip to New York – the city of my birth – I have realized that it is here in California where I feel at peace. I've always known. I guess I was just reminded.
Don't get me wrong, it was a wonderful weekend. I spent it fully immersed in the language of food, in the company of friends old and new, and with my family. I was surrounded by people I care about. I had time to reconnect with the city, the grumble of its belly, and the rawness of its people. I was reminded of what it felt like to walk miles in heels, to get caught in the rain, to balance myself on the subway. I felt the hugs of my family, shared laughter with friends, and felt the warmth of growing friendship.
You know you are busy when you lug around your bag, heavy with the weight of your camera, only to realize at the end of the day that you didn't take any pictures of meaning. You know you are busy when you are at a culinary conference and you don't take the time to eat. And when a whole day passes before you are able to say hello to your husband and children, who are likely surviving on Nutella and bagels in your absence.
The IACP 2012 Annual Conference was a conference of epic proportions. I knew it would be, well before I flew into town. When I had registered for the event, the number of sessions were staggering, and it was challenging to decide which ones to attend. Looking back, there were some highs and of course, there were some lows. As I reflect over the blur of the weekend, certain things stood out.
I was grateful to meet people I have long admired. I was thrilled to tell Dianne Jacob in person how her insight has been invaluable to me in this world of food writing. I was happy to chat with Casey Benedict, who has been a joy to work with. She is as lovely in person as I imagined she would be. Cheryl Sternman Rule's prose translates to real life – she is insightful and inspiring. And I was motivated by Jaden Hair; her energy is infectious.
I was happy to spend time with friends in the food blogging world. It was good to see Brian and Ken, and to finally meet Justin in person; I only wish I had more time with them. Marnely and Margaret are as charming in person as I expected. Betty-Ann is like a Tita to me. I was so sad to miss Winnie and to have only been able to share a wave with Mardi. But I was able to spend a lot of time with Mary, who I first met the last time I snuck away for a weekend – it was good to have a kindred soul for company, and I am grateful for the friendship that has grown.
The speakers left me with nuggets that I will remember for life.
You can't have delicious without good ecology. – Dan Barber

It's okay not to have a niche, as long as you have a voice – Jess Thomson

All work is built on trust. – Faith Durand

Don't forget to take the time to look. – Delores Custer
I was inspired. I was reminded that the burning ambition that we feel in our twenties can come to fruition later in life, often exceeding expectations. Feeling the shiny pages of Cheryl and Paulette's new book instilled me with pride for them both – to know that months of hard work were in each word and beautiful photograph truly touched me. I thought of all the women who found fulfillment doing what they love. And when Delores touched my arm and reminded me to always remember to take the time to look and see the world around me, I felt an energy from her fingertips flow into my arm and into my soul. Her words reminded me that it does not matter if I did not capture the weekend through photos. My eyes were open. I captured it in my heart.