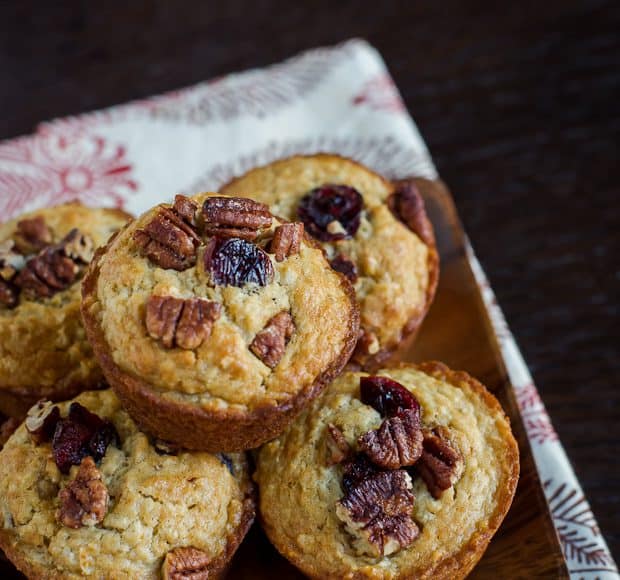 Simple Sundays | Cranberry Oatmeal Muffins
I've been in the kitchen since Tuesday. My sister quipped that I should just set up a cot in there. And I actually considered it, for a few minute or two. For five days straight, I cooked. And baked. And cleaned. But despite my tired…
Simple Sundays | Cranberry Oatmeal Muffins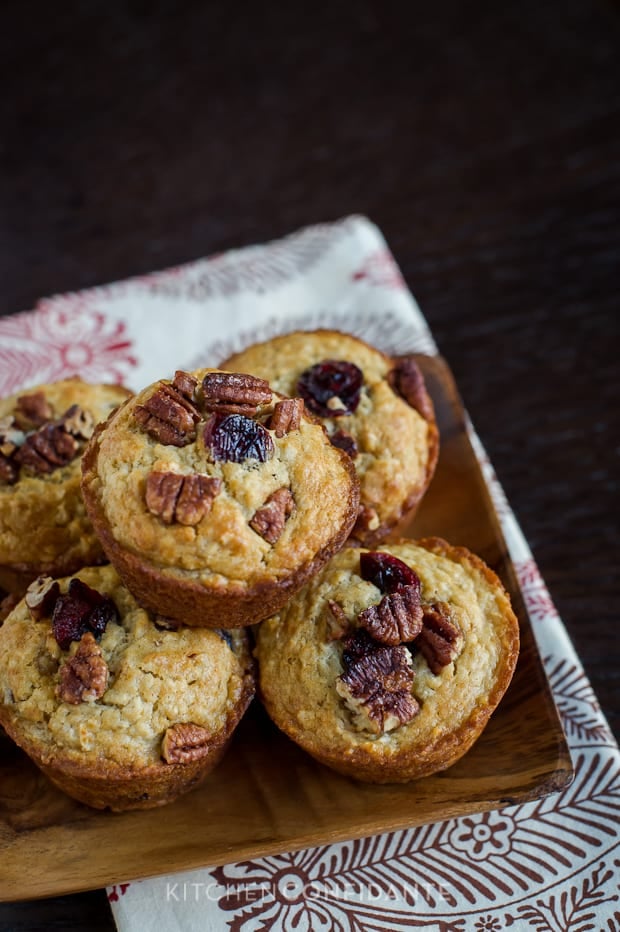 I've been in the kitchen since Tuesday. My sister quipped that I should just set up a cot in there. And I actually considered it, for a few minute or two. For five days straight, I cooked. And baked. And cleaned.
But despite my tired feet and dishpan hands, I was happy.
Now that I have emerged from the kitchen, the house feels quite empty. We waved reluctant goodbyes to my brother and sister this morning. There were hugs and kisses and sad farewells. Even the dog seems quite forlorn. But now I can sit at my desk and share a muffin with you.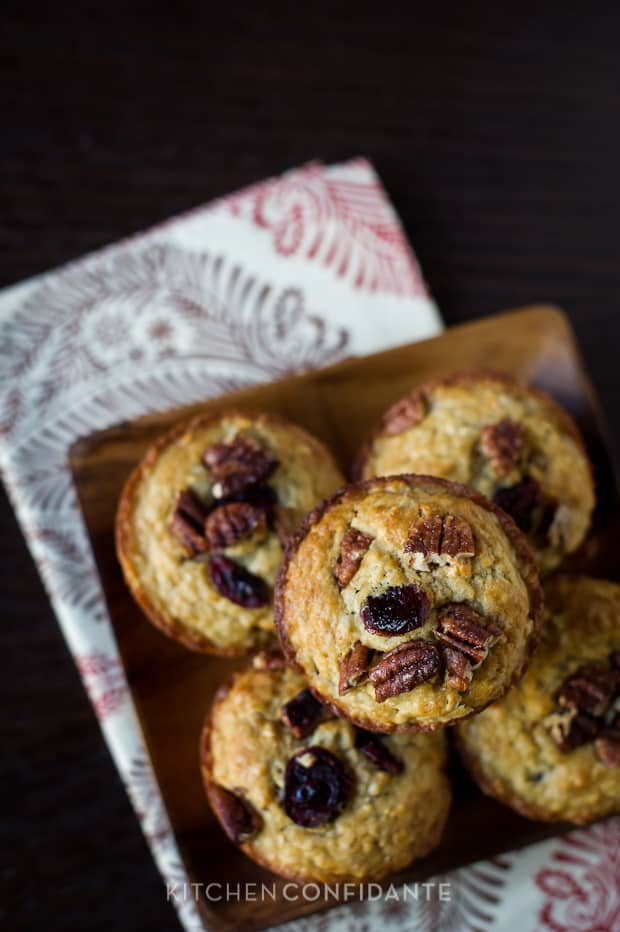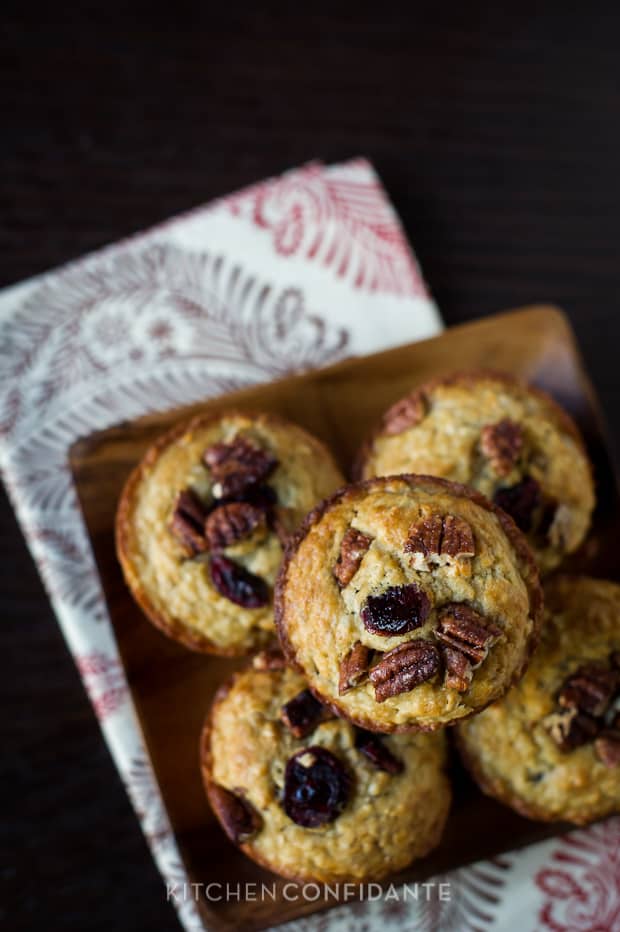 I made these Cranberry Oatmeal Muffins several times over the course of my family's stay this past week. The oatmeal was a teeny attempt at eating a wee bit healthier in the morning, but really, it was just so good that the first few batches did not last very long. I had to make more. Simple enough to whip up in the morning, even when you're tiptoeing around sleepy house guests, these hearty muffins will be the perfect start to the day. Just make sure you make enough!
Cranberry Oatmeal Muffins
Whether you have a house full of guests or are baking just for one, these muffins are sure to please!
Print Recipe
Ingredients
1 cup quick 1-minute oatmeal*
1 cup buttermilk
1 large egg, beaten lightly
1/2 cup firmly packed light brown sugar
1 stick (1/2 cup) unsalted butter, melted
1 cup all-purpose flour
1/2 teaspoon salt
1 teaspoon baking powder
1/2 teaspoon baking soda
1 cup dried cranberries
1/2 cup candied pecans (optional)
Instructions
Preheat the oven to 400 degrees.
In a medium bowl, combine oatmeal and buttermilk and let it sit* as you prepare the other ingredients.
Prepare a muffin tin by lightly spraying with non-stick spray or coating sparingly with butter. Set aside.
Stir in the egg, brown sugar, and melted butter into the oat mixture.
In a separate small bowl, whisk together the flour, salt, baking powder and baking soda. Gently stir into the oat mixture until just combined. Stir in the dried cranberries (and nuts, if using).
Distribute the batter evenly into the muffin tins. Bake for about 20 minutes, or until golden brown, and an inserted toothpick comes out clean. Let it cool for about 3 minutes, then remove from the muffin pan. Enjoy while warm.
Lightly adapted from Oatmeal Muffins, Gourmet (February, 1995), via Epicurious.