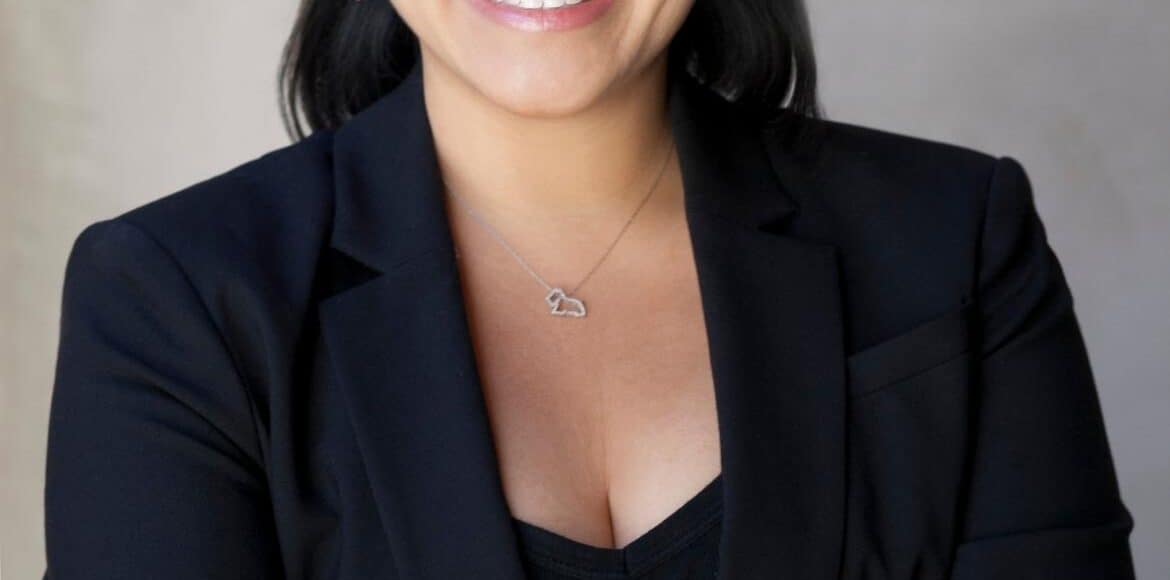 Launching Goldilocks Filipino Cuisine at San Francisco International Airport
In Episode 37 of the Kitchen Confidante Podcast, Liren talks to Iva Chen, the Director of Business Development and Marketing of Lady Luck Gourmet, which owns and operates Goldilocks at San Francisco International Airport. They chat about Iva's path to restaurant development, the challenges of opening an airport restaurant during the pandemic, and introducing a taste of Filipino food to travelers from around the world.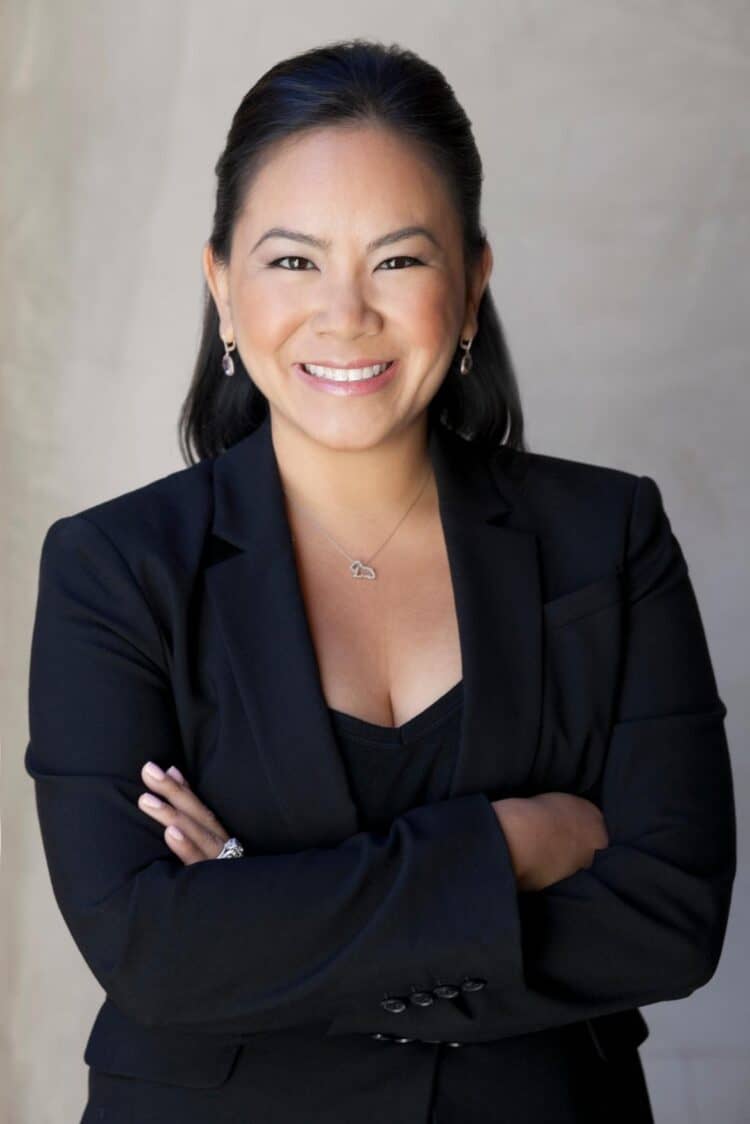 Launching Goldilocks Filipino Cuisine at San Francisco International Airport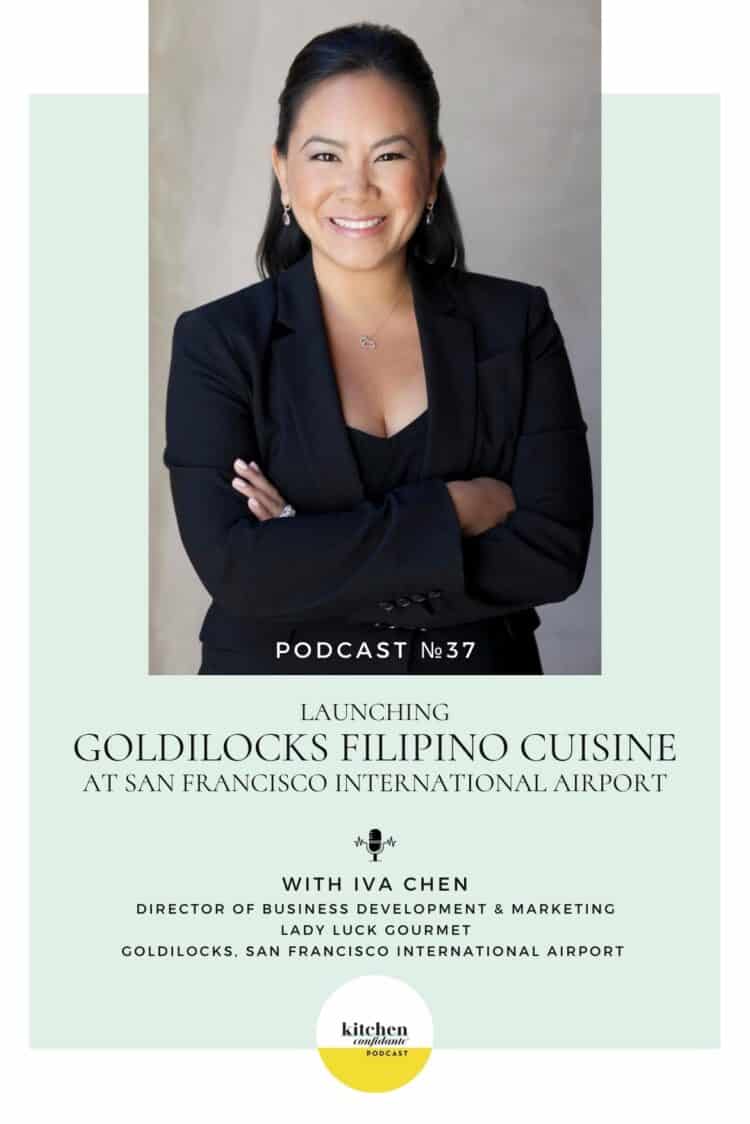 Opening an Airport Restaurant During the Pandemic — with Iva Chen
On the podcast, I had the pleasure of speaking with Iva Chen, the Director of Business Development and Marketing at Lady Luck Gourmet, which owns and operates Goldilocks in the San Francisco International Airport.
Goldilocks Bakeshop has been a go-to since 1966 for delicious cakes, baked goods, and Filipino cuisine for Filipinos and Filipino Americans. There are now more than 900 Goldilocks stores throughout the Philippines, the US, and Canada. In 2020, during the height of the pandemic, Iva opened Goldilocks at SFO's Harvey Milk Terminal 1, making it the first Filipino restaurant to open in a US airport.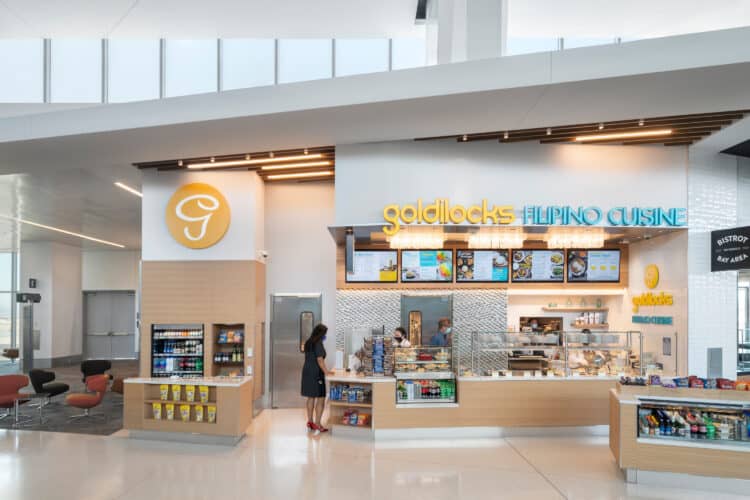 In this episode, Iva shares the unique struggles of opening a restaurant in an airport terminal and how her team has expertly adapted this beloved Filipino classic for international travelers.
Listen to the full episode here, or keep reading for some of my favorite moments with Iva.
Tell us more about why Lady Luck Gourmet decided to open Goldilocks in San Francisco International Airport
Lady Luck Gourmet is a family business specializing in food and beverage concessions in airports — specifically, in SFO. Lady Luck Gourmet has had different restaurants and quick service concessions in that airport since 1999.
When SFO opened the new Harvey Milk terminal and put out a call for concept proposals, I knew that it was the perfect opportunity to introduce the Goldilocks brand. The Bay Area has the second largest Filipino population in the US, so opening Goldilocks in the new terminal was the perfect way to introduce that aspect of Bay Area culture to travelers everywhere.
Filipino cuisine is often described as familiar but distinctly unique. Filipino is an amazing fusion cuisine that blends many flavors and cultural influences together, so travelers might recognize elements on the menu but not the dishes themselves. The food is not always the most photogenic, but the flavors are delicious and can appeal to a wide variety of people. Some of our popular dishes include our chicken adobo and our carioca (caramelized mochi balls).
While it honors its Filipino roots, the Goldilocks in SFO does things a little differently than the other 900 locations. The restaurant décor is heavily influenced by Bay Area design to show off the local style and be cohesive with the rest of the terminal. Also, the menu focuses on combo meals and makes it easy for non-Filipino travelers to try as many dishes as they'd like. We've also focused on catering to different diets and have adapted many of our menu items to be vegetarian, vegan, or gluten-free. The restaurant is quick service but never fast food! Our menu is made with fresh ingredients and cooked in our on-site kitchen in small batches.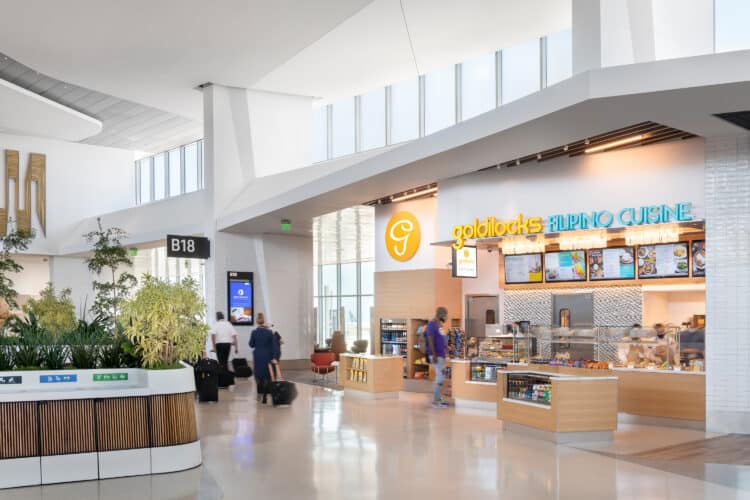 What were some of the challenges to opening Goldilocks during the pandemic?
We were originally set to open on March 23, 2020, but the shelter-in-place orders went into effect in San Francisco one week before, so everything was delayed indefinitely. In May, we got a call that the airlines were complaining there were no food options open in the terminal, and we were asked if we could open within a week — crazy!
But luckily, we have such amazing staff. We got that call on Monday, and by Friday we had our grand opening. We operated with reduced staff and a reduced menu, but we haven't closed since then (other than Christmas).
Everything is reopened in the terminal now, but things are still not at pre-pandemic levels. The restaurant industry has taken a huge hit, plus air travel took a huge hit, so it has definitely been a challenge for us. Due to the omicron strain, holiday travel was not at the levels we expected, but we're hoping this summer will be good.