Lentil Spinach Salad
There is what I call the loud hours. Some of you with children also call it the witching hour, which really is slightly erroneous, because we all know the hour is more like three hours. I see you nodding your heads, you know what I…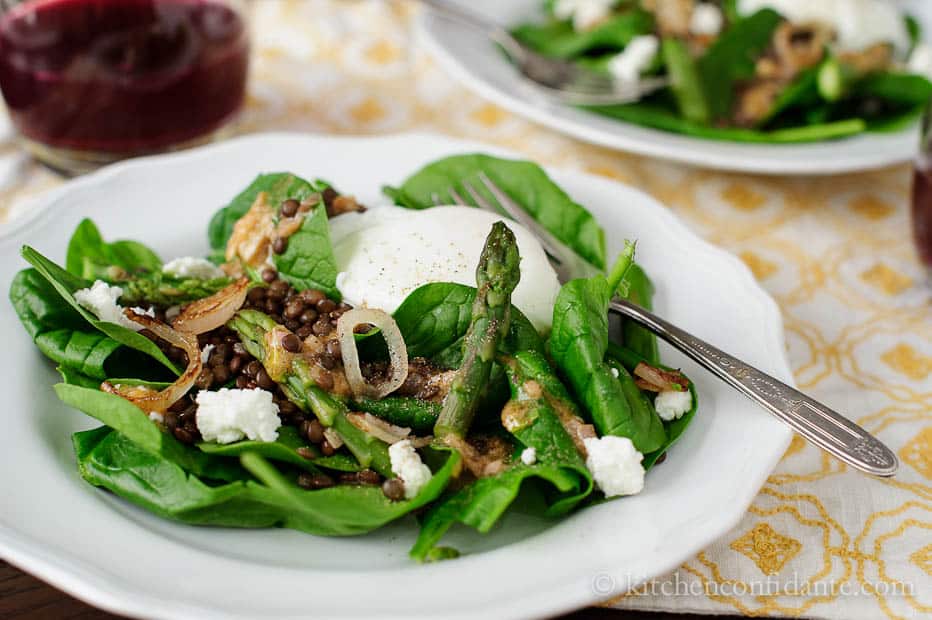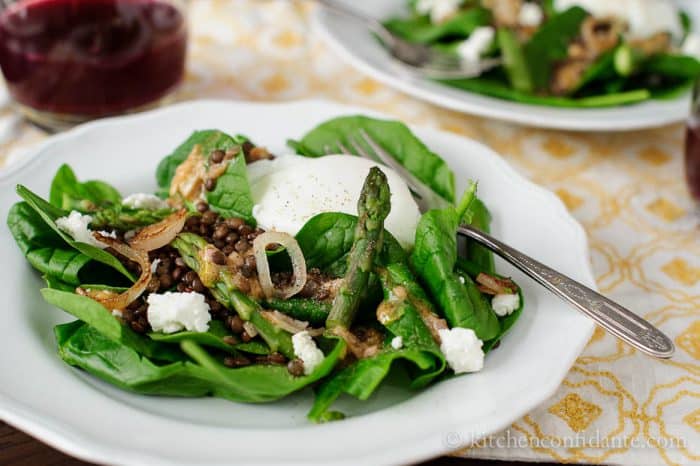 Lentil Spinach Salad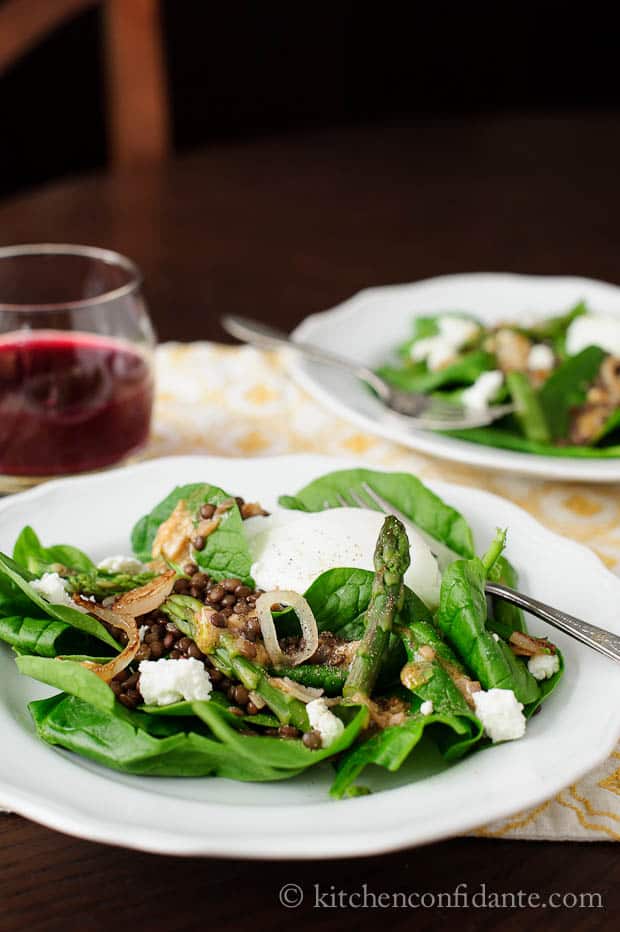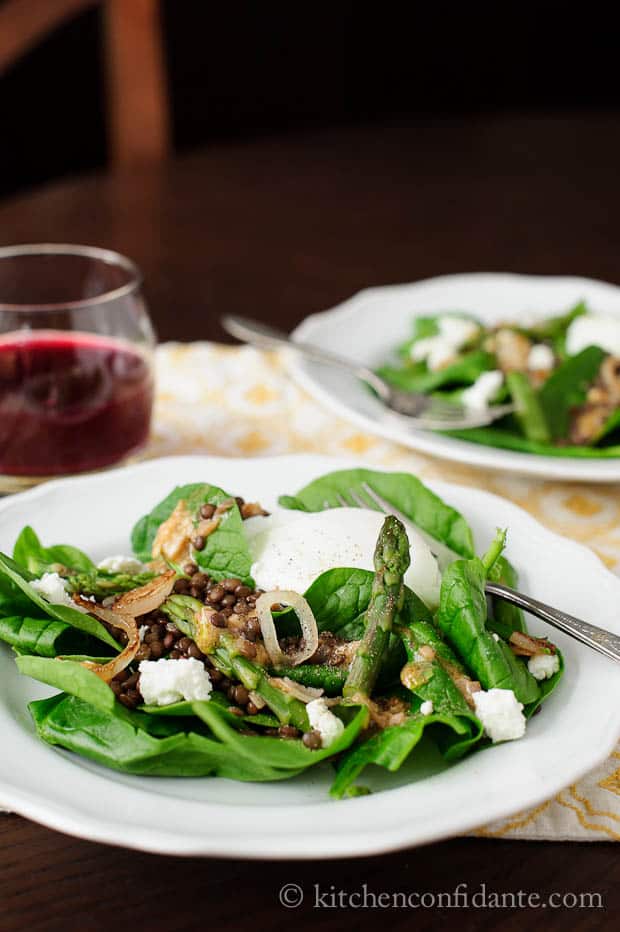 There is what I call the loud hours. Some of you with children also call it the witching hour, which really is slightly erroneous, because we all know the hour is more like three hours. I see you nodding your heads, you know what I mean. Those hours between 4 and 7 in the afternoon when the kids are home from school, tired and perpetually hungry, and everything – and I mean everything – needs to be done. Somehow, between 4 and 7, we are expected to cram in homework, activities, rest time, cooking dinner, eating dinner, bathing, and bed time rituals. I think this is why wine was invented. Perhaps the monks felts badly for the parents in their parishes. Wine for mass? No, it's for post witching hour.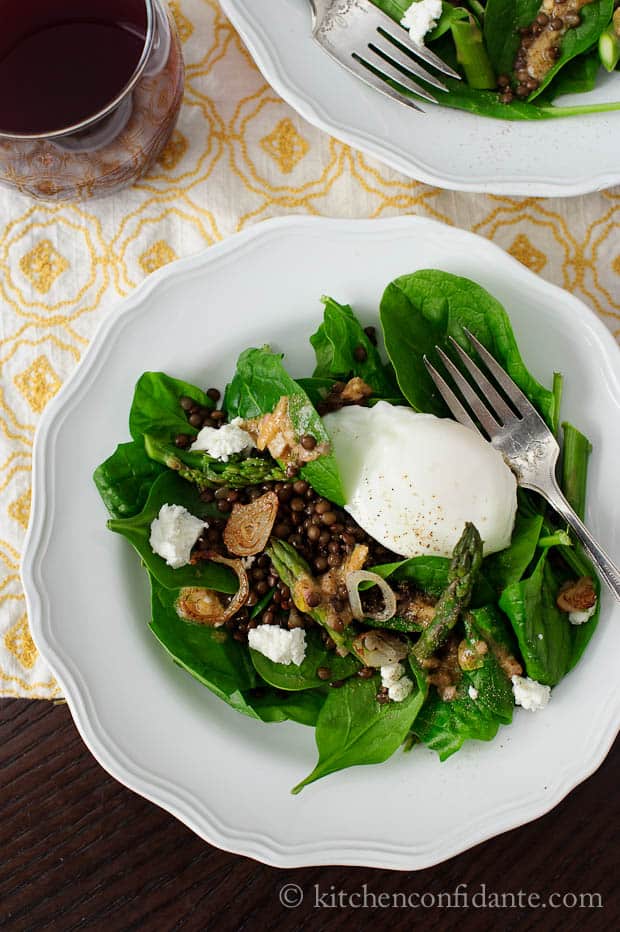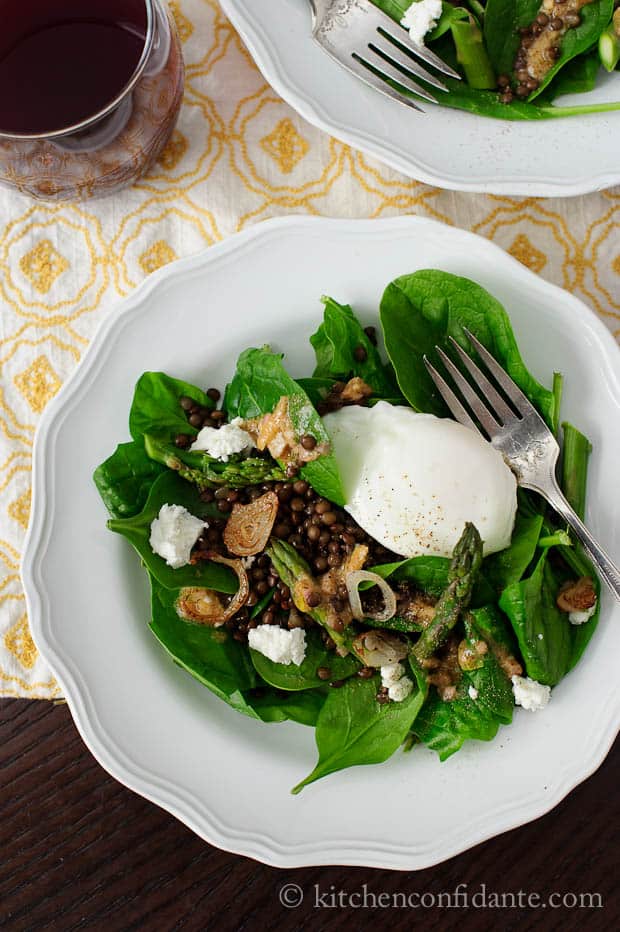 At my house, there is also the secondary witching hour, between 7 and 8am. The slow and quiet start to the day slowly builds into a cacophony of silliness – as their brain cells begin to awake, so does the noise, and as I shut the door to the car to send them off to school, I turn around and reenter my quiet house. Quiet. Stillness.
As much as I adore my children, I have those moments when I breath a sigh of relief and gratefulness to the angels called teachers. And this is my time to do what I need to do. And eat what I want to eat. This Lentil Spinach Salad is one of them. A punchy vinaigrette tossed in some fresh spinach leaves, with a generous handful of black beluga lentils. My salad becomes a meal unto itself when I add a poached egg, some asparagus and crispy shallots. It is wholesome, it is refreshing, and it is especially satisfying, especially when eaten in silence.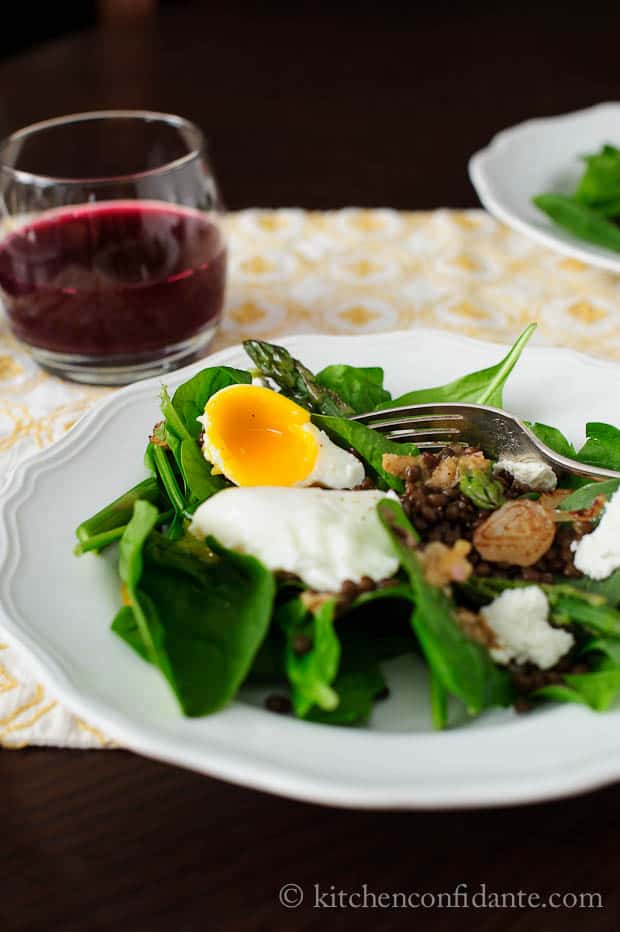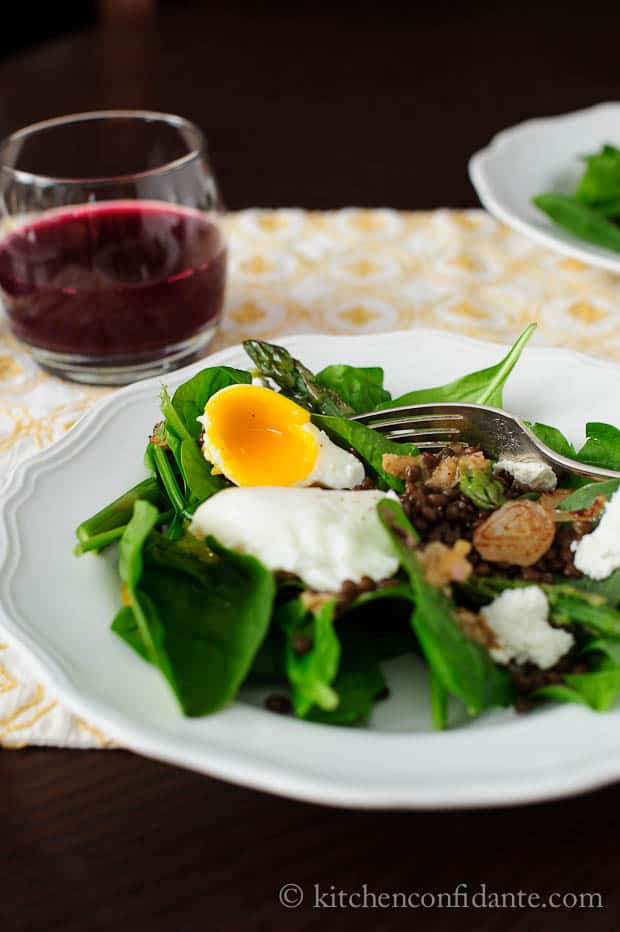 What I love best about this salad is that its components can be prepared well in advance. You can poach the eggs, steam asparagus, cook the lentils, and even make the dressing beforehand, and call them into action the following day, whether you are preparing your salad for a party of four, or just yourself.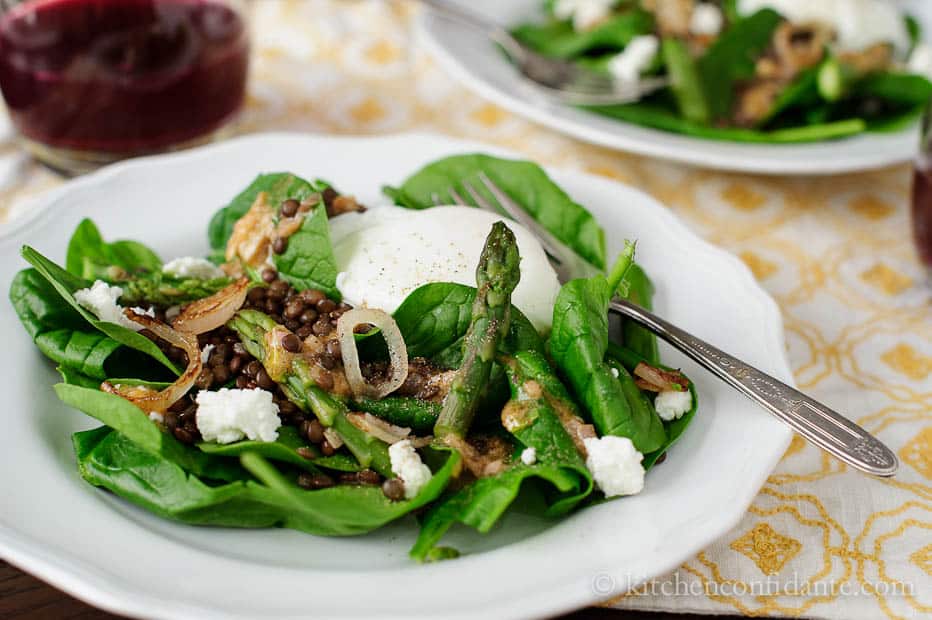 Print Recipe
Ingredients
1/2 cup black beluga lentils
4 cups spinach
8 spears asparagus
2 oz goat cheese
4 shallots, thinly sliced crosswise
4 eggs
Dressing
1 clove garlic, finely minced
1 shallot, finely minced
1 tablespoon balsamic vinegar
2 teaspoons Dijon mustard
1 tablespoon water
3 tablespoons olive oil
1/4 teaspoon kosher salt
1/4 teaspoon fresh ground pepper
Instructions
Bring lentils to a boil in a cup of water, then simmer for 10-15 minutes until just tender. Drain and rinse, and chill until ready to assemble salad.
Steam the asparagus, till brilliant green and almost tender, and then place in an ice bath to cool. Slice into 1 inch pieces on the diagonal. Chill until ready to assemble salad.
Poach your eggs. I like these tips on how to poach an egg. You can also do this in advance and reheat if you like.
Prepare the dressing by combining garlic, shallot, balsamic vinegar, mustard, water, olive oil, salt and pepper in a small bowl. Whisk well.
Using half of the dressing, lightly toss the spinach. Place on each salad plate. Top with a handful of lentils, asparagus, and a poached egg. In a shallow pan, fry the shallots in a little olive oil until crispy and drain on paper towels. Top the salad with the crispy shallots and some crumbled goat cheese. Season with salt and pepper. Serve with additional dressing on the side.