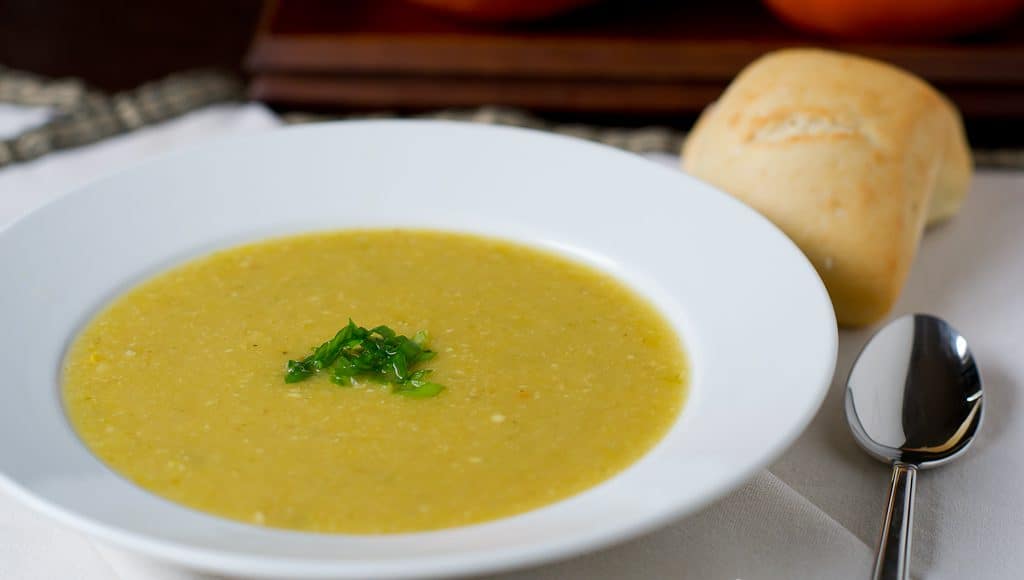 My Roasted Acorn Squash & Corn Soup on Marcus Samuelsson
Slippers and soup. Those were the only two things I could think about yesterday morning, as I searched high and low, my cold, bare feet desperate for their favorite fuzzy slippers. The crisp autumn morning had taken me by surprise, it was certainly the chilliest…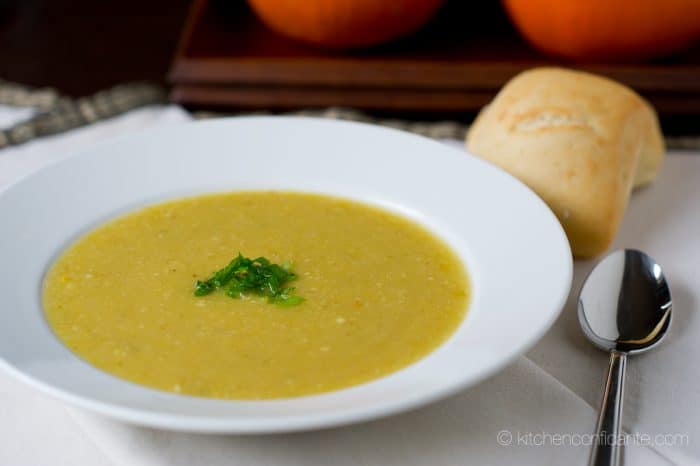 My Roasted Acorn Squash & Corn Soup on Marcus Samuelsson

Slippers and soup. Those were the only two things I could think about yesterday morning, as I searched high and low, my cold, bare feet desperate for their favorite fuzzy slippers. The crisp autumn morning had taken me by surprise, it was certainly the chilliest I've noticed, a sign of what's to come. I know we have it easy out here in the Bay Area, and I know there have been cold and wet days back East, but the craving for warm and comforting soups is strong nevertheless.
As I turned the house upside down for the elusive slippers, I was excited to hear that my recipe for Roasted Acorn Squash and Corn Soup can now be found on MarcusSamuelsson.com. You see, I am thrilled to let you know that I have been invited to periodically contribute to Chef Marcus Samuelsson's site, so I do hope you pop over and check it out if you don't already do so. Not only can you keep up with the very accomplished chef, you can find delicious inspiration from some very talented food writers, as well. Every so often, you may just see my recipes there! Needless to say, I am extremely flattered.
Have a wonderful weekend, everyone. And stay warm! Click here for my recipe for Roasted Acorn Squash and Corn Soup.