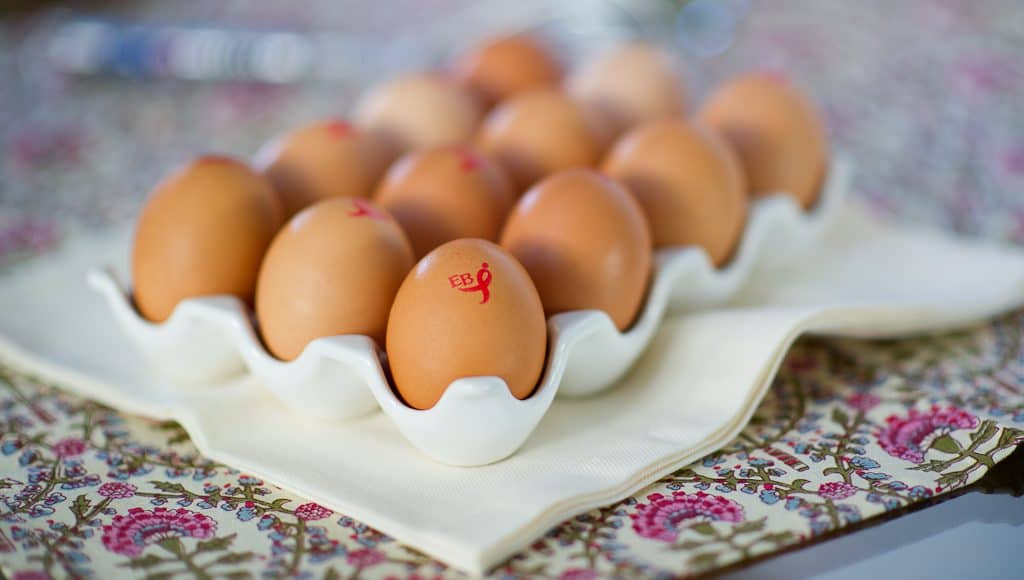 Sourdough Bread Pudding
This savory sourdough bread pudding is full of fresh veggies, sausage, eggs, cream, spices, and of course sourdough bread – making it the perfect comfort meal.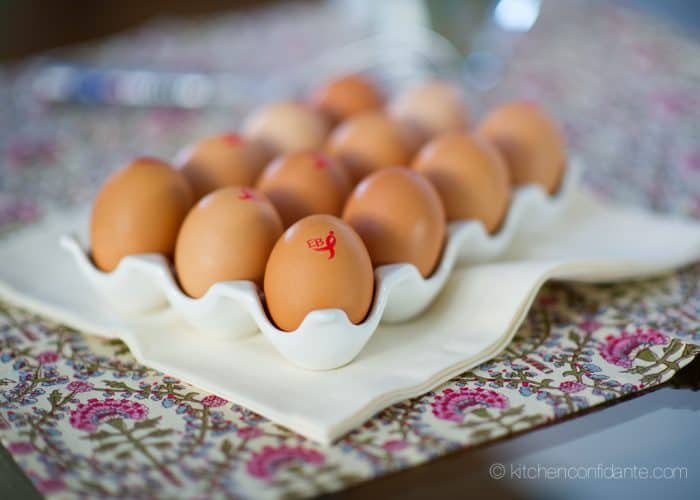 Sourdough Bread Pudding
Most people think of bread pudding as a sweet dessert – and it most definitely can be. Or, you can make it as I did here, and have a savory sourdough bread pudding that is a meal all by itself.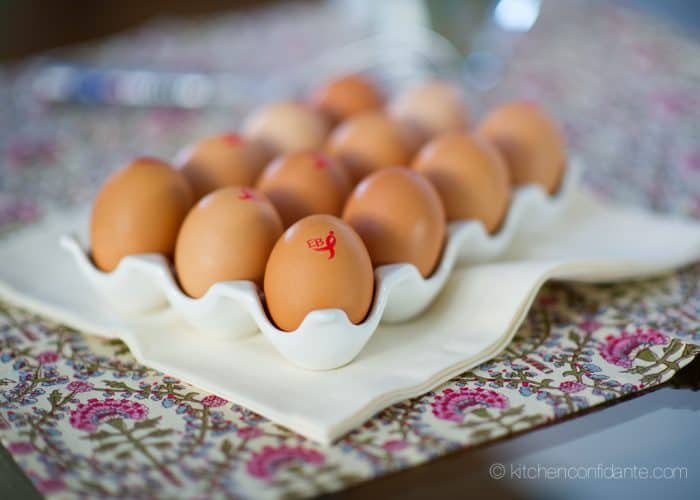 All my life, the month of October has held special meaning for me. It goes beyond pumpkins and trick or treating, although that, of course, is a big part of it. You see, October 30th is my mother's birthday. And 17 years ago, I lost my mother to breast cancer. For me, October belongs to her.
For as long as the inception of National Breast Cancer Awareness Month (this year marks its 26th anniversary) breast cancer has been a part of my life. My earliest memories of my own awareness include that weekly car ride with my mother to her chemotherapy treatments, and doing homework in the car as she endured the chemicals that fought on her behalf. The hours she spent tending her garden – perhaps the best therapy of all. The first time she put on that wig, and how it ended up askew after a ride on Space Mountain. The mastectomy scar, purple and deep. Those years of remission, when we traveled the world, savoring every day that we were given. Learning that the disease returned. Injecting her in the thigh when she couldn't do it herself. Saying goodbye.
Pink Party
Breast cancer awareness is something that I can not ignore, so when Eggland's Best invited me to participate in their Eggland's Best Double Dozen, I could not refuse. To help raise awareness, I was asked to host an #EBPinkParty, a brunch or a brinner for the dearest women in my life; in return, a $100 donation would be made in my name to support Susan G. Komen for the Cure. Of course, I said yes.
For my "brinner", I chose to invite mothers and daughters. This was so important to me, how I wanted to do it – I want all of you to remember that special relationship between mothers and daughters this month. My daughter and I invited the friends we have developed together, and it was a lovely way to spend a little extra time with the women and girls who mean so much to us.
Savory Sourdough Bread Pudding
For this meal, of course, I wanted to highlight the eggs. Eggs are such a good source of protein and vitamins, and in this dish, a lot of comfort too. I think you will really enjoy this Savory Sourdough Bread Pudding. Rich with mushrooms and chicken apple sausage, it makes the perfect brunch food, leaving you time to enjoy your guests. And that is what this is all about.
Eggland's Best Pink Box Giveaway
This giveaway is officially closed. Thank you to everyone for their support of this cause!
Eggland's Best (EB) is proud to support Susan G. Komen for the Cure® (SGK), and for the second year in a row, EB will turn its iconic red EB stamp pink and include the SGK pink ribbon on all their eggs. Starting September 15th through November 15th 2011, for every pink carton of Eggland's Best eggs sold, a donation will be made to the Susan G. Komen for the Cure up to $50,000. Enter to win an Eggland's Best Pink Box with cooking utensils and goodies. Here's how:
Please leave a comment below and feel free to share an inspiring comment or tell me how you contribute to raise awareness or funding for breast cancer.
Entries/Comments accepted until 10 pm Pacific, Friday, 28 October, 2011.
One winner will be randomly selected and notified by email.
This contest is open to US residents only, my apologies to my international friends!
FTC: As part of the Eggland's Best Double Dozen, Eggland's Best has compensated me and provided a "Pink Box" to help host my EBPink Party, as well as making a $100 donation to Susan G. Komen for the Cure in my name. They will also provide one giveaway winner with an Eggland's Best "Pink Box." My sincerest thanks to Eggland's Best for their commitment of $50,000 to Susan G. Komen for the Cure, and for the opportunity to be involved in their effort.
More Sourdough Bread Pudding Recipes
Rhubarb Bread Pudding
Irish Cream Sourdough Bread Pudding
Julia's Cinnamon Toast Flan (Bread Pudding)
Savory Sourdough Bread Pudding
This is the perfect dish to serve at a brunch. And as my friends pointed out, it is an amazing comfort food. All you need is a fresh salad and a 13x9x2 inch baking dish.
Ingredients
1 16-

oz

loaf of sourdough country-style bread

1/4

cup

olive oil

3

teaspoons

dried thyme

3

large garlic cloves

minced

6

tablespoons

butter

1

lb

assorted fresh mushrooms

1 1/2

cups

finely sliced leeks

1 1/2

cups

thinly sliced celery

1

cup

finely chopped green bell pepper

1/3

cup

chopped fresh parsley

6

oz

smoked chicken and apple sausage

diced in 1/4 inch pieces

3 1/2

cups

heavy cream

8

large eggs

2

teaspoons

salt

1

teaspoon

freshly ground black pepper

1/3

cup

grated Parmesan cheese
Instructions
Preheat oven to 350°F. Butter a baking dish and set aside.

Cut off the ends and the bottom crust of the loaf of sourdough and discard. Slice what is left of the loaf into 1-inch cubes and place in a large bowl. Toss with olive oil, thyme, and minced garlic. Spread on a rimmed baking sheet covered with foil and bake in the oven for about 20 minutes, until the bread is golden brown. Place the bread cubes back into the bowl

Heat a large sauté pan over medium heat. Melt the butter in the pan, then add the mushrooms, leeks, celery, and bell pepper. Season lightly with salt and pepper. Cook until the mushrooms and vegetables are wilted.

Add the sausage. Continue to cook until the juices have evaporated. Add the sautéed vegetables to the bread, along with the parsley, and toss.

Whisk the heavy cream, eggs, salt and pepper together. Mix the egg custard mixture into the bread and combine. Pour into the buttered baking dish and sprinkle with Parmesan cheese.

Reduce the oven temperature to 350°F. Bake the bread pudding uncovered for about 1 hour. The top should be golden brown. Let it stand 15 minutes prior to serving.
Notes
Recipe slightly adapted from Savory Bread Pudding with Mushrooms and Parmesan Cheese, Bon Appetit, November 2006, via Epicurious.
Nutrition
Calories:
539
kcal
|
Carbohydrates:
28
g
|
Protein:
15
g
|
Fat:
42
g
|
Saturated Fat:
22
g
|
Polyunsaturated Fat:
3
g
|
Monounsaturated Fat:
12
g
|
Trans Fat:
0.2
g
|
Cholesterol:
215
mg
|
Sodium:
944
mg
|
Potassium:
372
mg
|
Fiber:
2
g
|
Sugar:
6
g
|
Vitamin A:
1867
IU
|
Vitamin C:
16
mg
|
Calcium:
133
mg
|
Iron:
3
mg