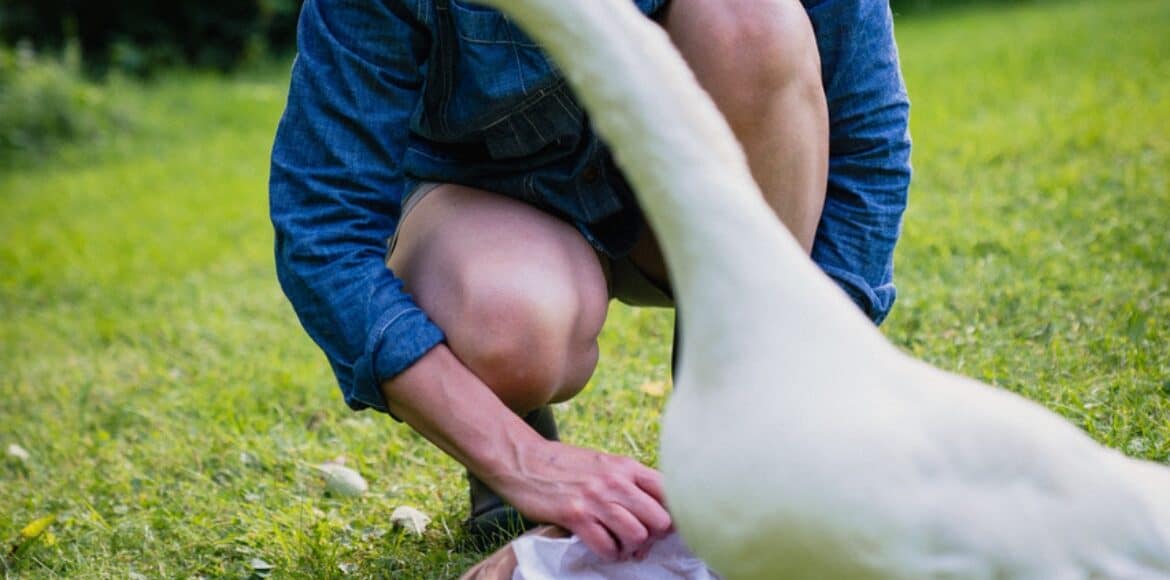 My Vermont Table with Gesine Bullock-Prado
In Episode 66 of the Kitchen Confidante Podcast, Liren Baker talks Gesine Bullock-Prado about about the six (!) seasons of Vermont, cooking and baking with maple syrup, her newest book, A Vermont Table: Recipes for All Six Seasons, and more!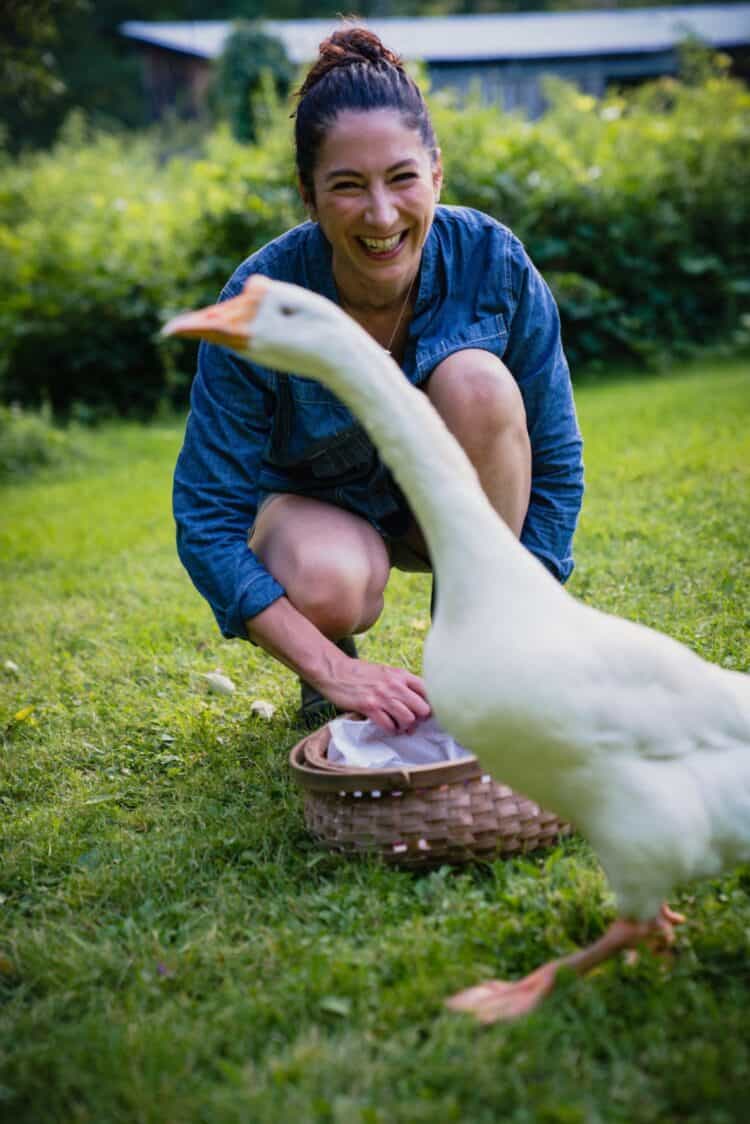 My Vermont Table with Gesine Bullock-Prado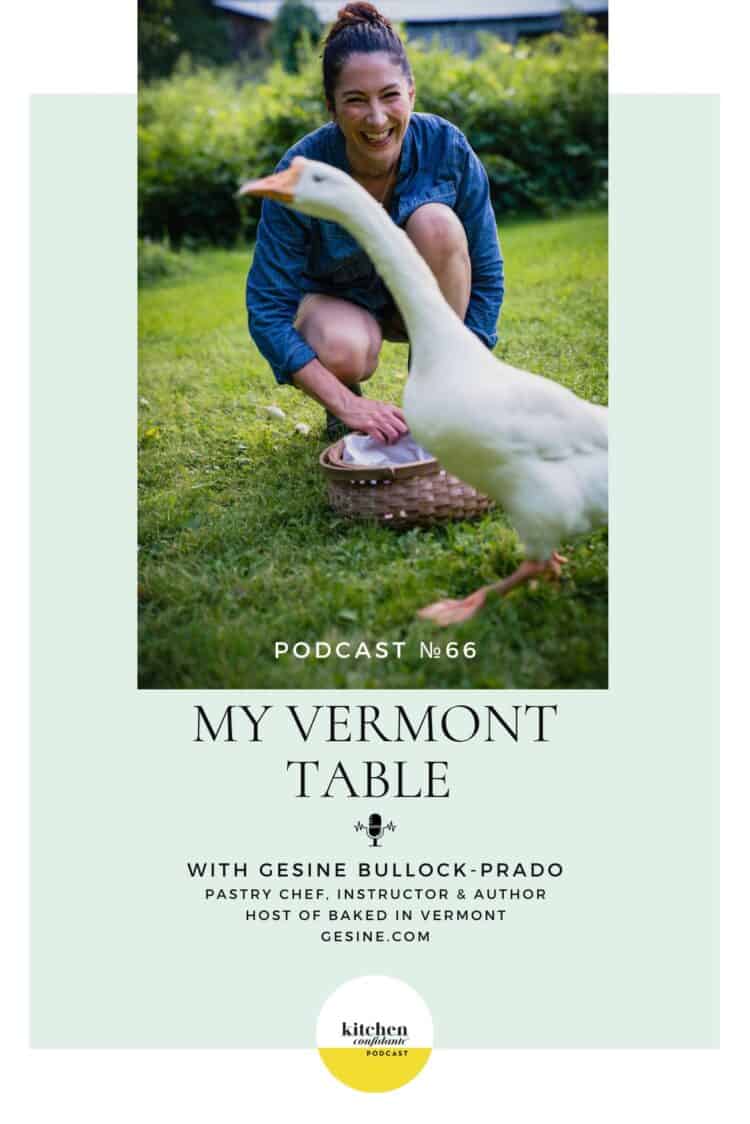 My Vermont Table — with Gesine Bullock-Prado
On the podcast, I recently spoke with Gesine Bullock-Prado, a celebrated pastry chef, instructor, and author. You may know her from her Food Network show, Baked in Vermont. Gesine has written six books on baking and recently released her newest book that embraces savory recipes, A Vermont Table: Recipes for All Six Seasons.
In this episode, we discuss her new book, her love of cooking and baking with maple syrup, her experience tackling a cookbook with savory recipes, and more!
Listen to the full episode here, or keep reading for some of my favorite moments with Gesine.
How did you get started baking professionally?
I've been baking since I was very young and have always been obsessed with sweets. In my adult life, baking became my way of relaxing and serving as my stress relief through college and law school. I was working in the industry in LA, but I didn't enjoy it and spent my free time baking.
When my mother was diagnosed with terminal cancer, I went to DC to take care of her, and the comfort of baking took center stage. My mother was young and otherwise healthy when she passed, which taught me that life is too short not to do something that makes you happy and is fulfilling, so I decided to bake for a living and make other people happy with what I do.
To me, food is an essential part of our existence, and it serves as the backbone of some of our best memories. Food, especially related to the people we love, is everything!
Tell us more about Vermont and maple
I have lived in Vermont for a while now and love my life here. When I lived in LA, I longed for the seasons — and Vermont has six! There is winter, mud season, spring, summer, fall, and stick season.
Mud season also aligns with sugaring season — when the trees start to thaw, and the maple sap (maple syrup!) starts running. The entire area begins to smell like maple!
I use maple in everything, all the time. Most often, people use granulated sugar to sweeten their recipes. However, maple is such a special and delicious sweetener that is often overlooked. It is an inherently natural superfood that incorporates well into any recipe and provides a lovely, buttery flavor that lends itself to both sweet and savory cooking. Furthermore, it is purely a North American product. Only we can make it! That makes it extra special, so I love celebrating it and using it in cooking.
Tell us more about your new book, My Vermont Table
I do both savory cooking and sweet baking on my show, Baked in Vermont, so a savory cookbook was much requested! I loved tackling savory recipes in this new book.
Everything in the book was created seasonally. The recipes are done by me, and the photos are done by my husband, Ray. The book captures how we made it in our home throughout the year in Vermont. Therefore, it captures an honest, true-north look at how we approach food.
But to be clear, you don't have to live in Vermont to use this book! It is more about getting into the headspace of the seasons of Vermont and finding joy in simple things. This is the book that I wanted when I lived in LA and needed the comfort of the seasons. So, I wrote this book for you when you can't be here, no matter where you are.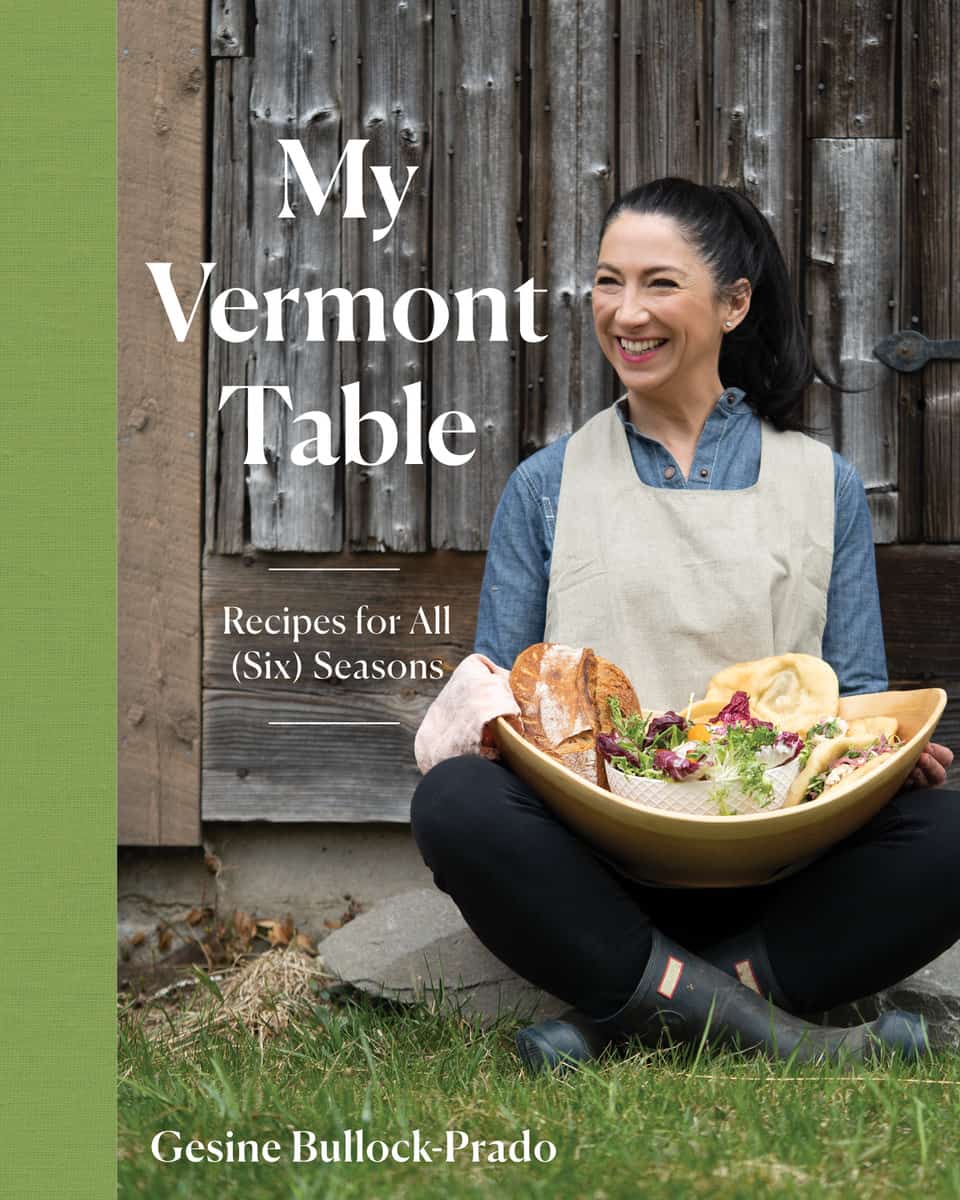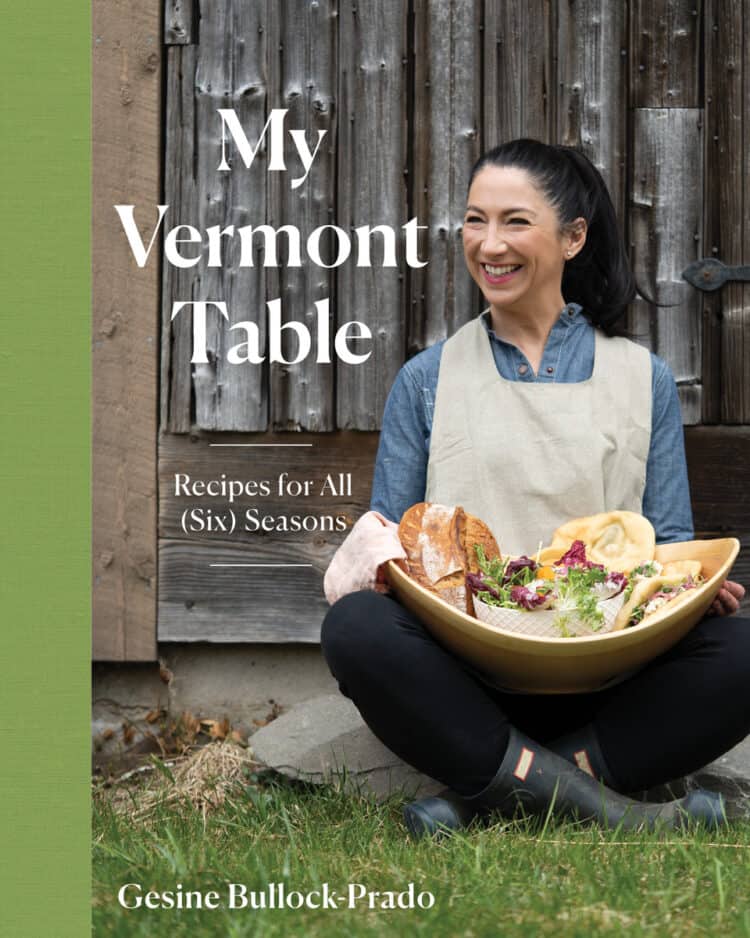 Learn more
Listen to the full podcast episode with Gesine, learn more at www.gesine.com, and follow her on Instagram at @gesinebp.
Related posts
Gesine's Bavarian Pretzels