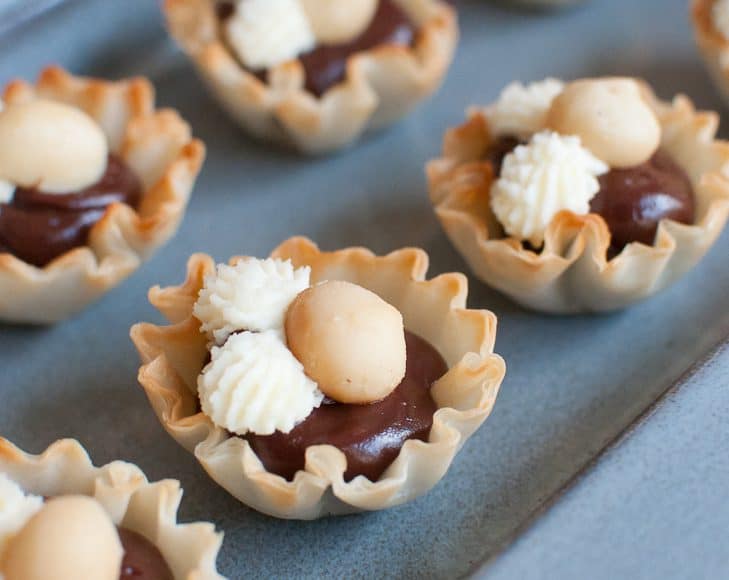 Oops | Nutella Mascarpone Phyllo Bites
My fingers fumbled as I eagerly opened a new jar of Nutella. A 26.5 oz jar. Oh yes, I'm serious about my Nutella. If they sold it by the gallon, I'm afraid I would but it. I may even consider getting a Costco membership if…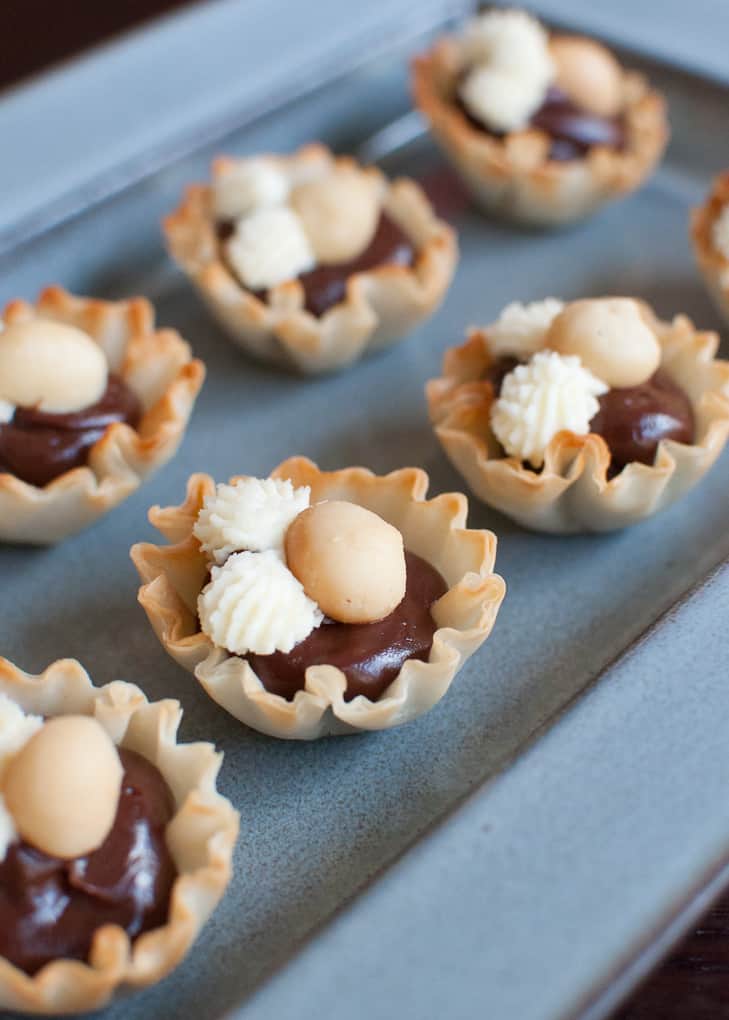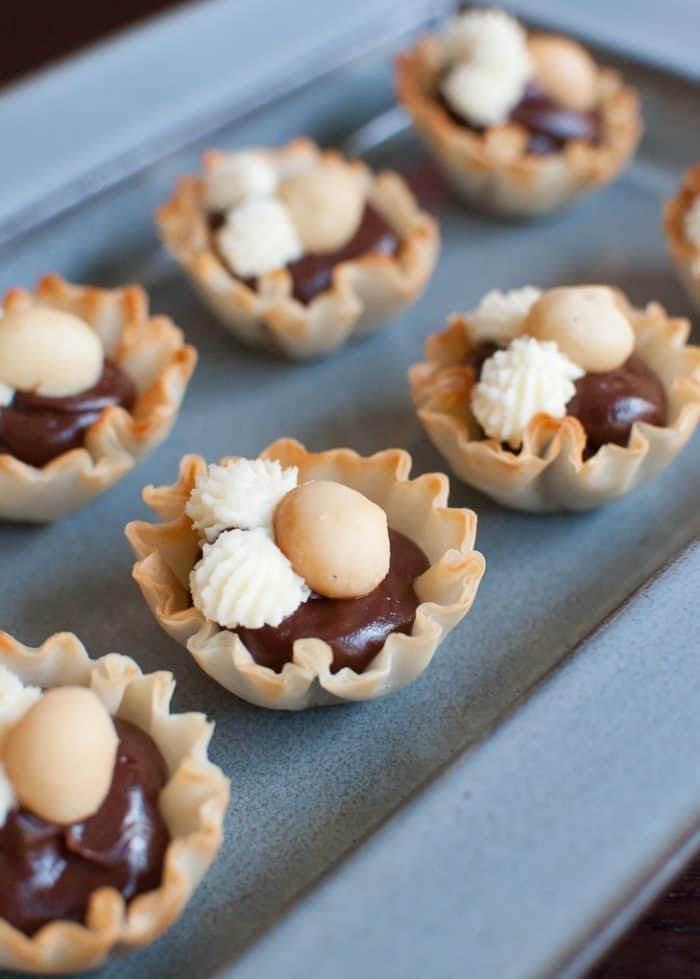 Oops | Nutella Mascarpone Phyllo Bites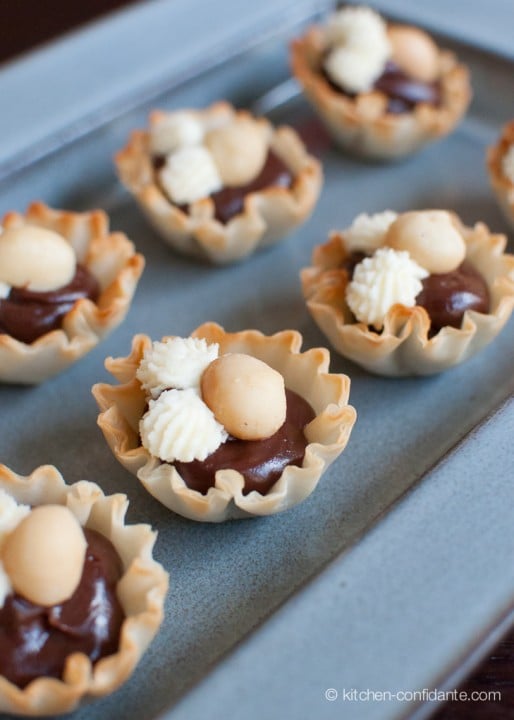 My fingers fumbled as I eagerly opened a new jar of Nutella. A 26.5 oz jar. Oh yes, I'm serious about my Nutella. If they sold it by the gallon, I'm afraid I would but it. I may even consider getting a Costco membership if bigger jars of Nutella were sold there. (People are usually shocked when I tell them I loathe Costco. I just do. Please don't hate this non-bulk shopper.)
As the lid spun off and was set aside, I punctured the gold foil seal with a little too much gusto, and…my finger fell in. After I quickly remedied the dirtied finger with a swift lick, I had to share my happy accident with all of you on twitter and facebook. And I just chuckled, because, well, so many of you understand these Nutella accidents very well. I knew you would.
I wasn't looking for trouble when I opened that jar. I clearly had a purpose and these Nutella Mascarpone Phyllo Bites are no accident.
I saw these Mini Fillo (Phyllo) Shells at the store the other day and thought they were so adorable and convenient. I could see so many ways to play with them, for both sweet and savory creations. But to start, I wanted to fill them up with something that tasted like a rich Nutella cheesecake. These bites of indulgence were so easy to assemble and worked so beautifully in those crispy shells.
The other benefit? By the end of the assembly, all my fingers were a delicious mess.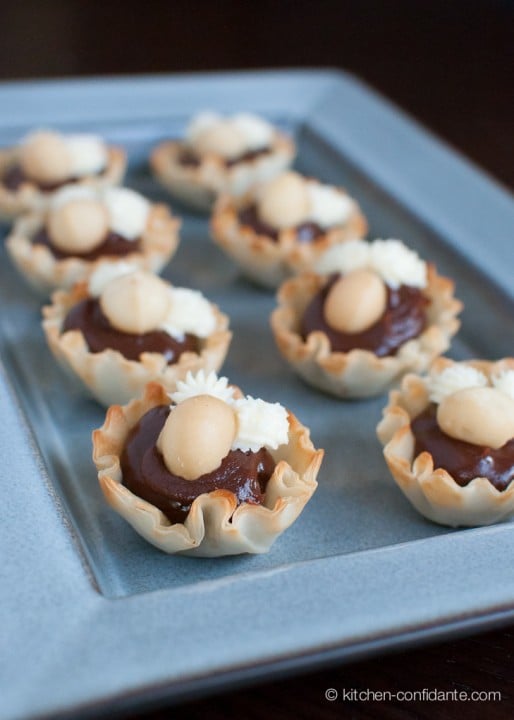 Nutella Mascarpone Phyllo Bites
If you have a piping bag, it makes it easier to fill the shells neatly. But if you don't have any, no worries, just spoon the filling in!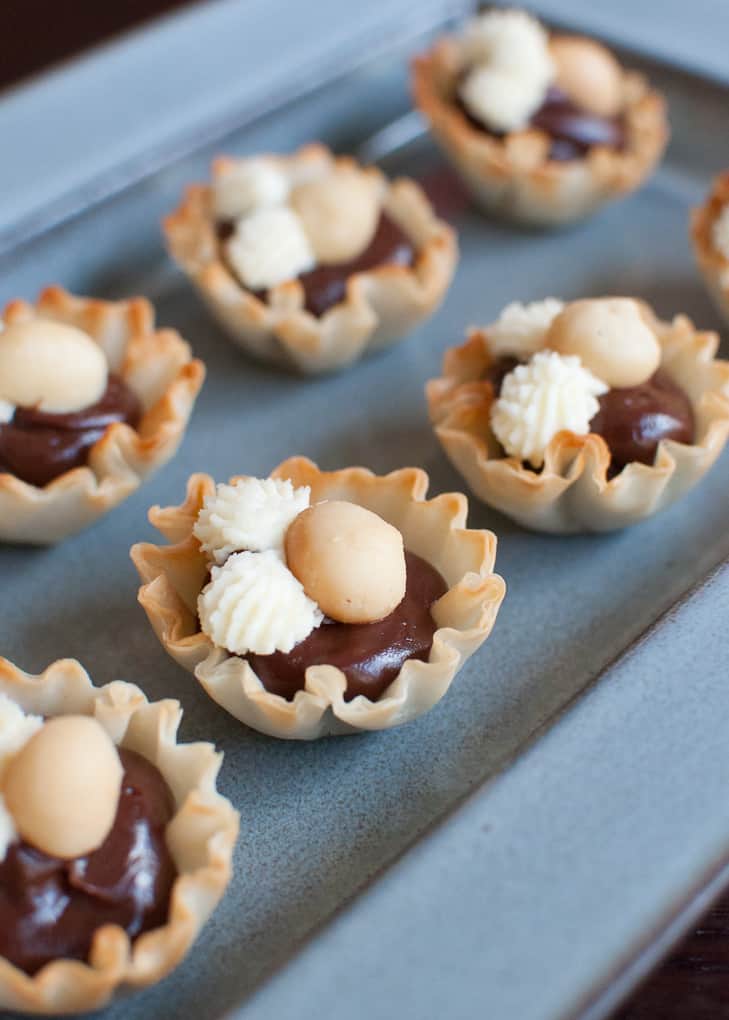 Print Recipe
Ingredients
1/3 cup Nutella
1/3 cup mascarpone cheese
2 tablespoons mascarpone cheese
1 tablespoon powdered sugar
15 mini phyllo shells
optional garnish (e.g. hazelnuts, macadamia nuts, chocolate curls)
Instructions
In a medium bowl, whisk together the Nutella and 1/3 cup of mascarpone cheese until well blended. Place in piping bag. Blend 2 tablespoons mascarpone cheese and powdered sugar and place in piping bag. Fill the shells with the Nutella mixture and accent with the sweetened mascarpone. Top with a garnish, if desired. Store chilled until ready to serve. They may also be frozen in an airtight container.