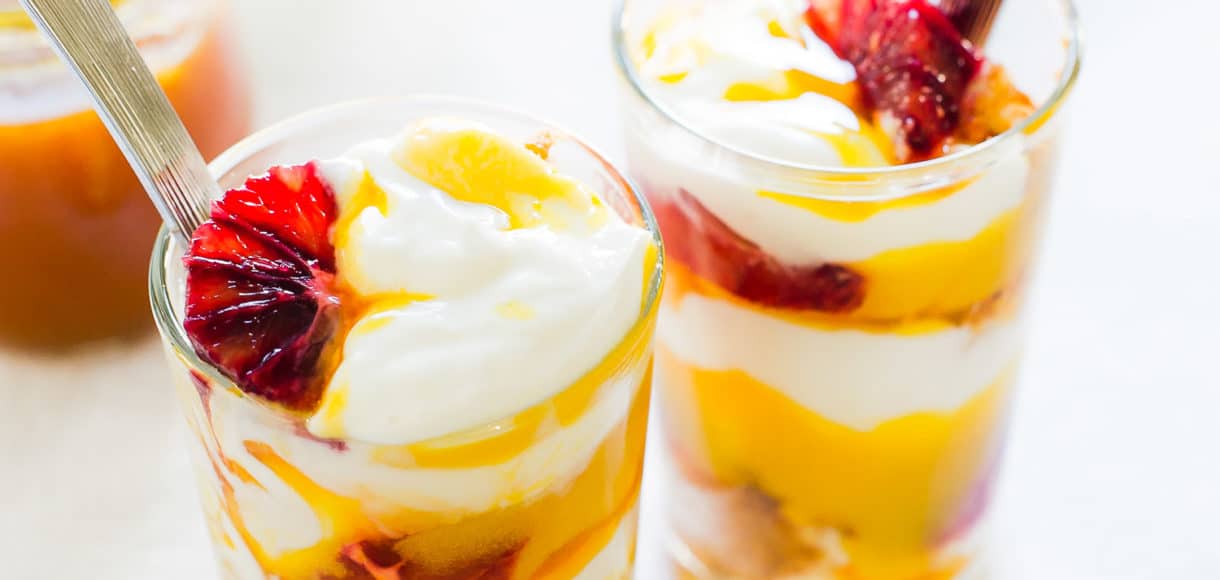 Passion Fruit Blood Orange Trifle | Simple Sundays
If I told you I had the perfect recipe for marriage, would you want me to share it? My sister shared an article the other day. 12 Lessons in 12 Years of Marriage, the title offered, and I had to click through. We're 13 going…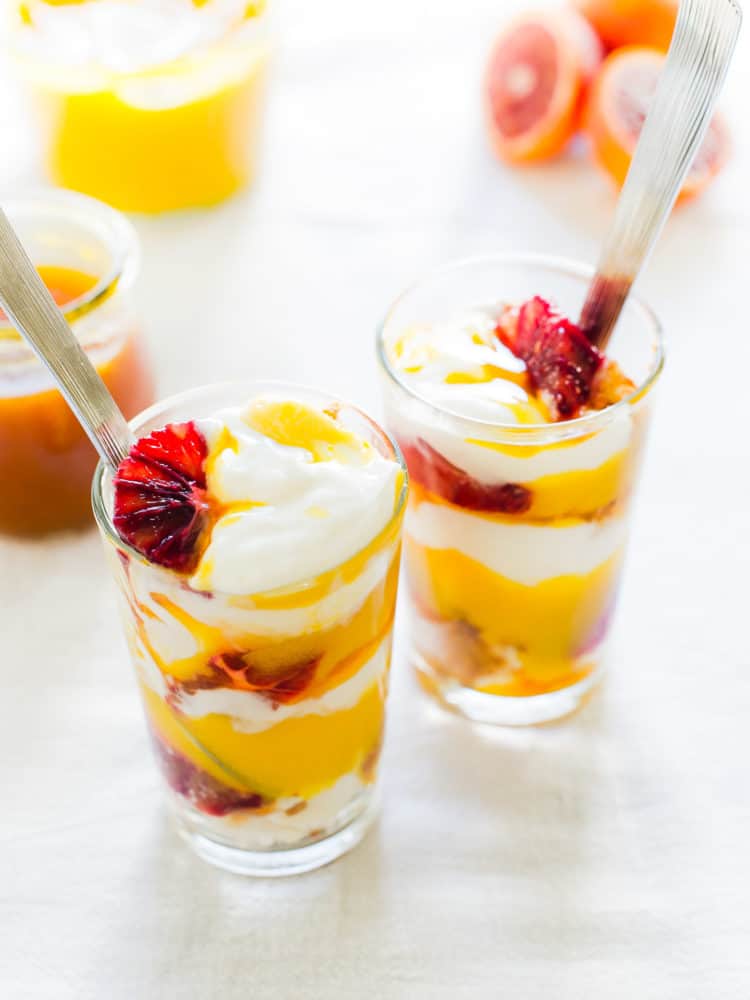 Passion Fruit Blood Orange Trifle | Simple Sundays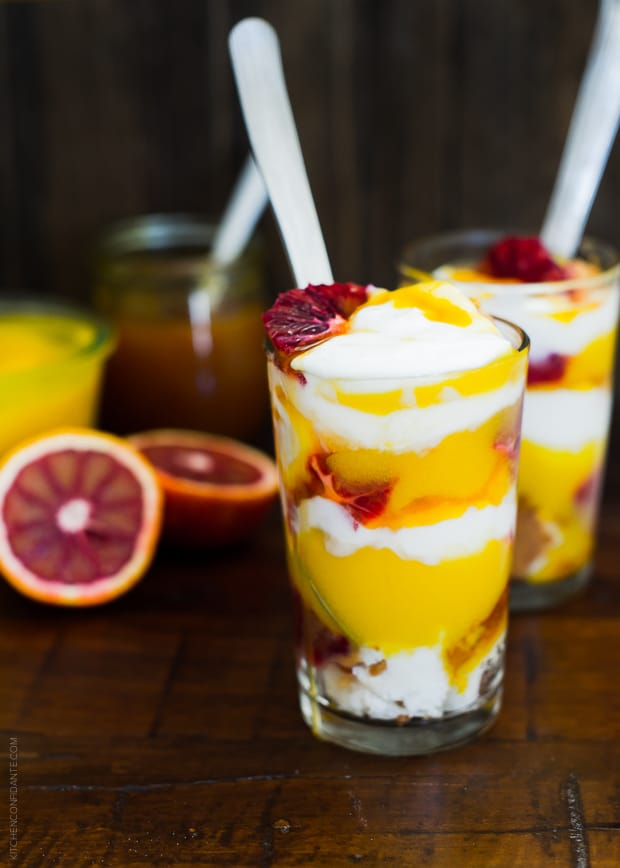 If I told you I had the perfect recipe for marriage, would you want me to share it? My sister shared an article the other day. 12 Lessons in 12 Years of Marriage, the title offered, and I had to click through. We're 13 going on 14 years, and I couldn't resist comparing notes.
We may have considerably fewer children (the author and his wife have 5), but the life experiences were very similar. Multiple moves, multiple homes, across various cities, and personal milestones. And I have to say, the 12 lessons were spot on. Especially #1.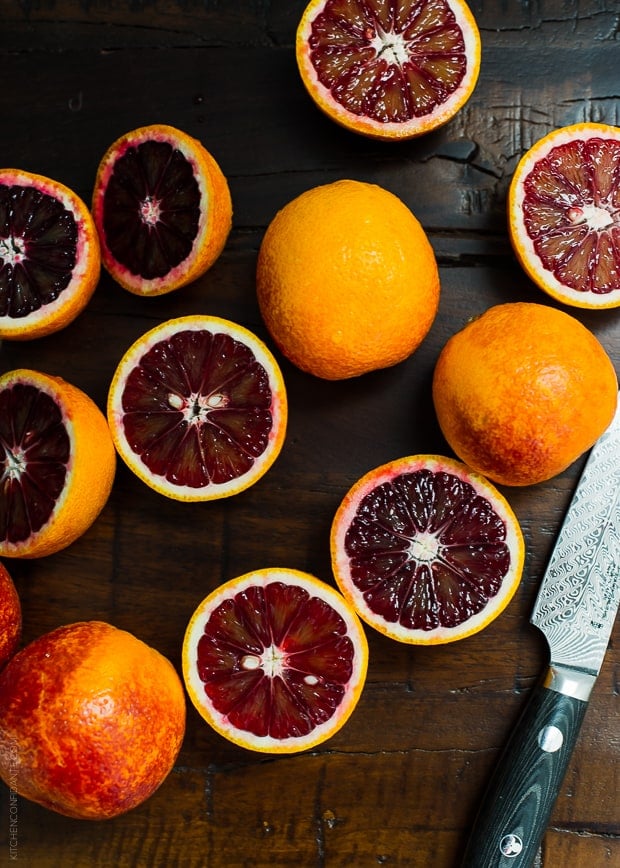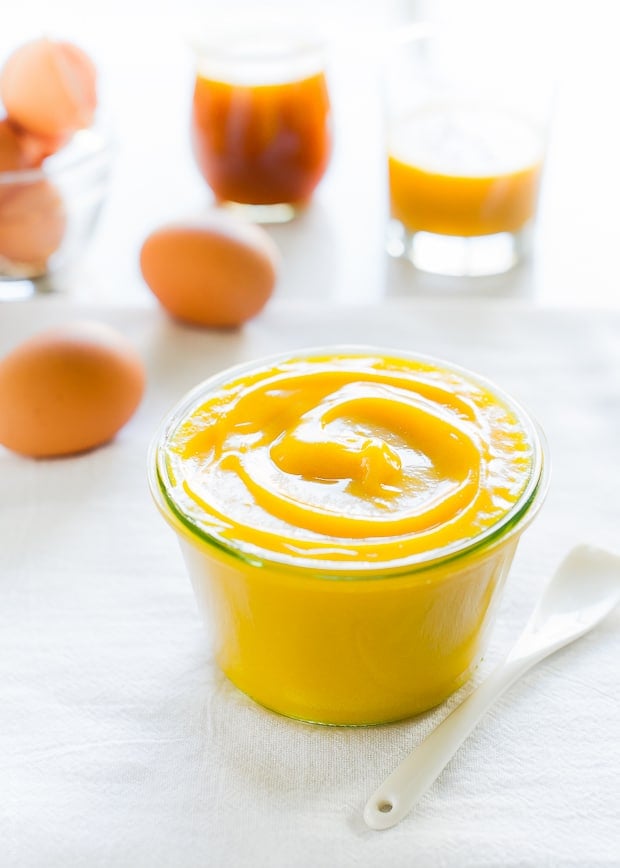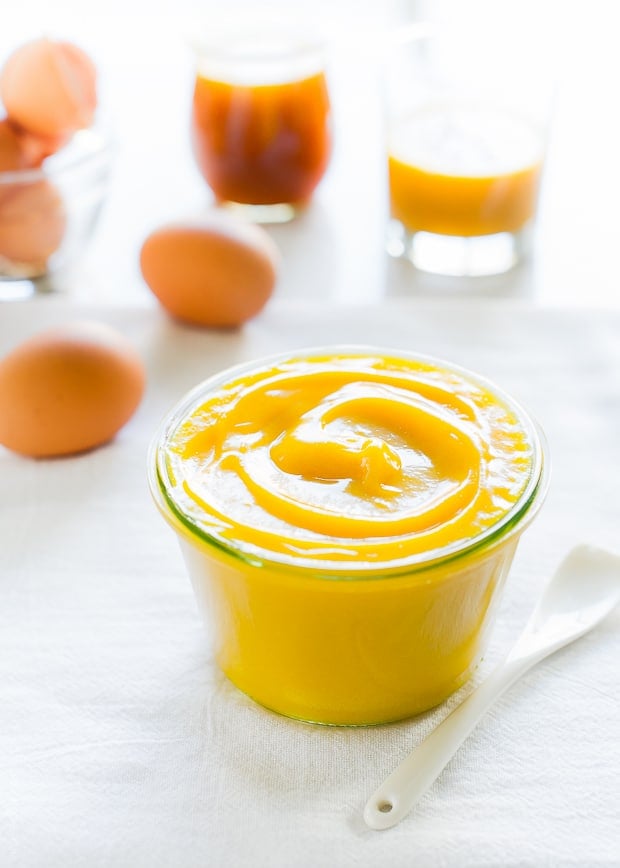 I would never dare to say that I have marriage figured out, but I do remember the moment when I realized that marriage is never 50:50. I think that many of us enter married life with the idea that a marriage, with its accompanying household chores and beyond, should be divided evenly down the middle. And while I can't say I do have the perfect recipe for marriage, what I can say is that the idea that two partners in life expect to give and receive 50:50 is a recipe for disaster.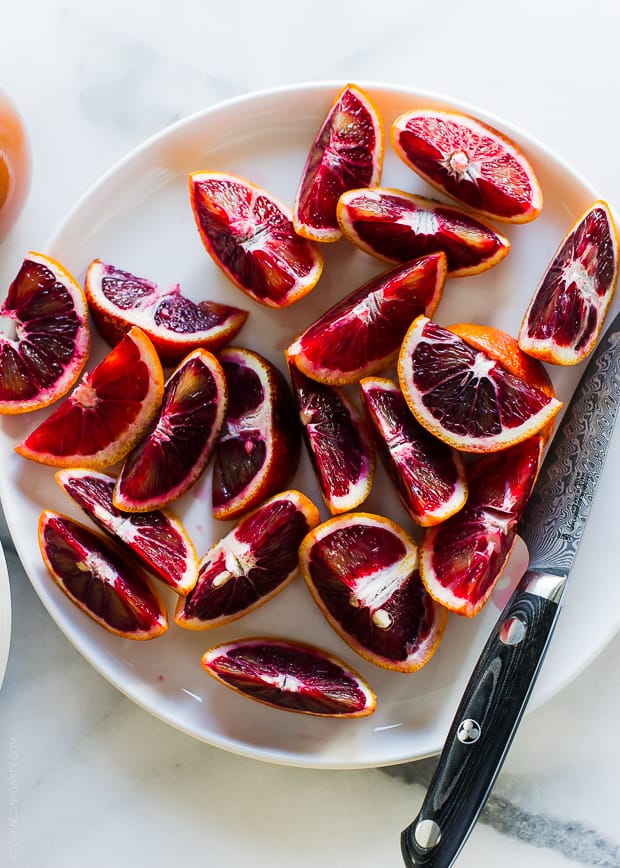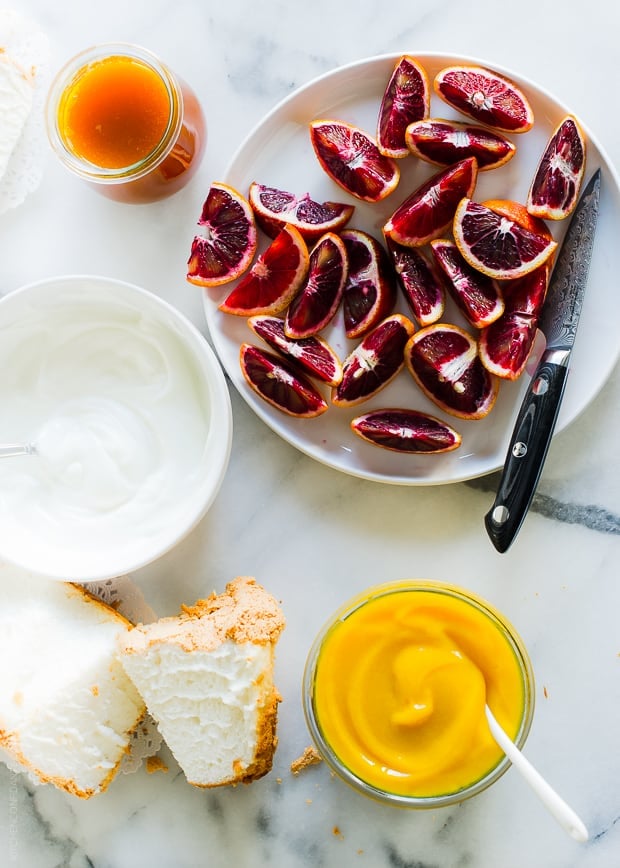 Life with the one you love, with its bitter and its sweet, the sour and the savory, can never be 50:50. The scales are in constant flux, one giving 60, the other 40. Sometimes it shifts 90 to 10. It can never be even. There will always be someone who is giving more, doing more, and as long as the scales flux back and forth, with each partner giving as much as they can at a time, a marriage will pull through. How else can we expect to push through all those milestones, all those major life changes, the job uncertainties, the moves, the births, and the deaths?
Life is never neatly divided.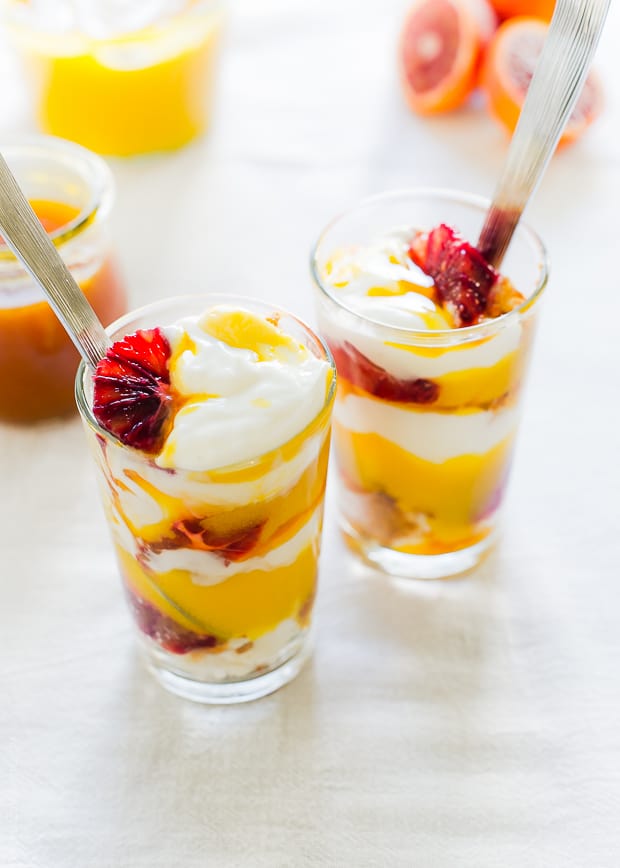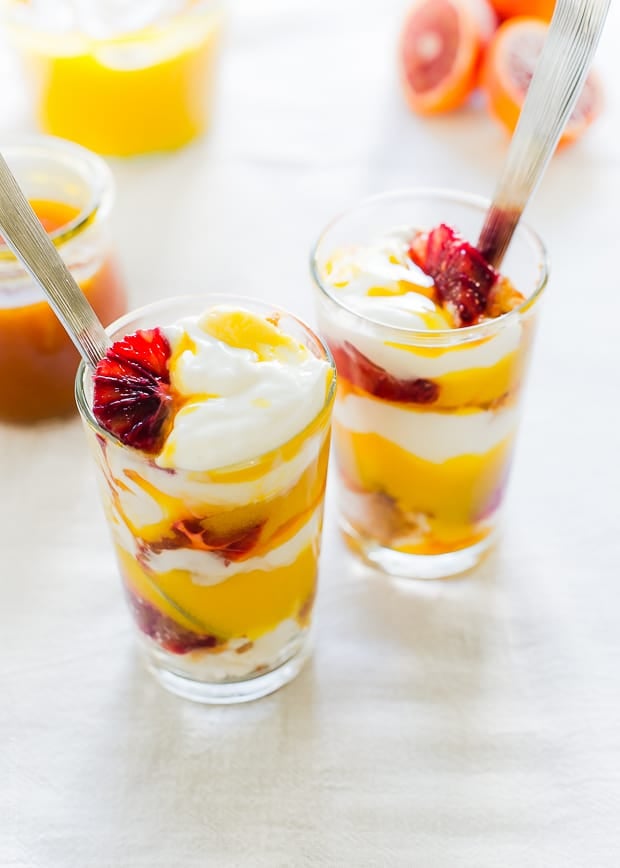 When the time comes for my children to marry their soulmate, I will only have one piece of wisdom to offer them. Give 90% of what you can. Always. And hopefully you'll meet somewhere in the middle.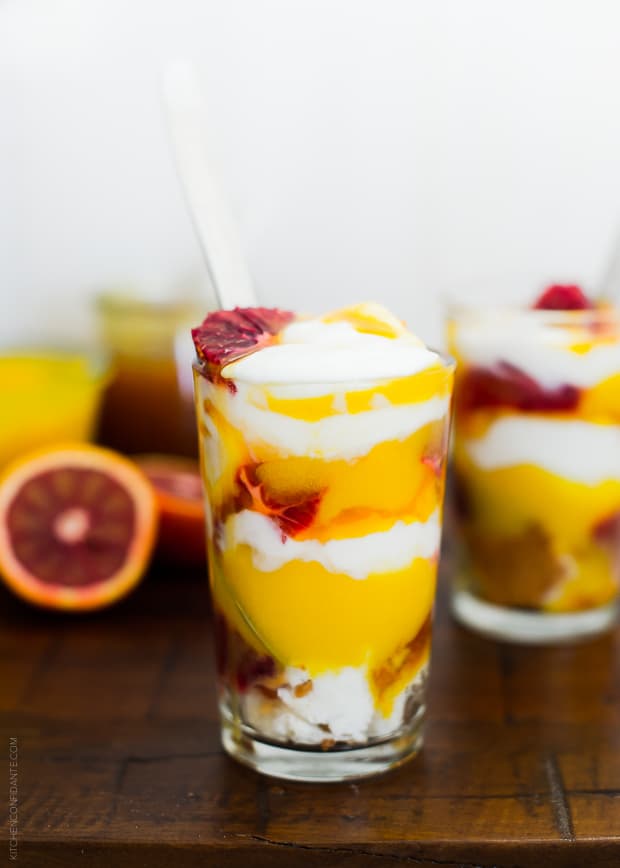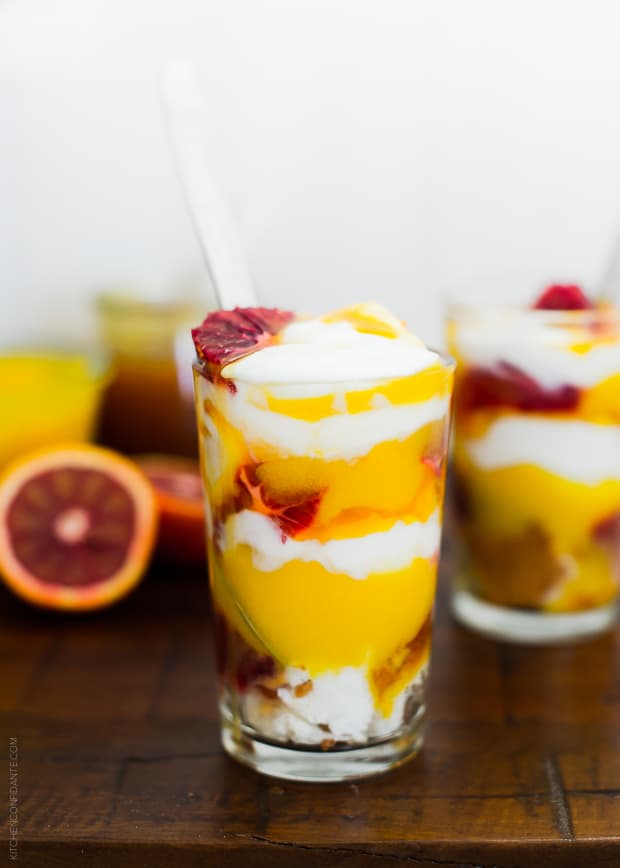 About trifles: I can barely offer a recipe for this, as well. A good trifle is a little bit of this (angel food cake, in this case), a little bit of that (passion fruit curd), with a touch of freshness (blood oranges) and a dollop of that (whipped Greek yogurt and, if you're feeling a little more indulgent, mascarpone). Passion Fruit Blood Orange Trifle is sloppy, and it's colorful, it's sweet, and it's certainly tangy, but dig through the layers and it just works.
Maybe the one difference between a trifle and marriage is a trifle takes a lot less work to get something delicious.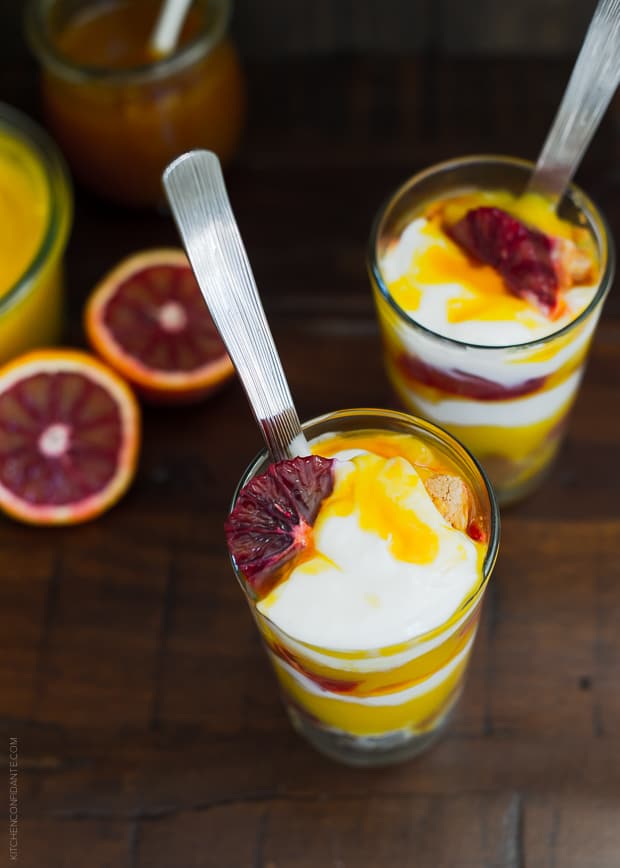 PASSION FRUIT BLOOD ORANGE TRIFLE
Angel food cake, passion fruit curd and a whipped Greek yogurt make this a light trifle, sweet and tangy.
Ingredients
Passion Fruit Curd:
3

egg yolks

1

whole egg

3/4

cup

sugar

1/2

cup

passion fruit juice

zest of 2 lemons

4

tablespoons

unsalted butter

cut into small cubes
Passion Fruit Coulis:
3/4

cup

passion fruit juice

1/2

cup

granulated sugar
For the Trifle:
2

cups

2% Lowfat Greek yogurt

1/2

cup

mascarpone cheese

optional, if you want a lighter calorie dessert

1/4

cup

granulated sugar

2

oz

Angel Food Cake

about 1/3 of a whole cake, cut into 1 inch cubes

Passion Fruit Curd

Passion Fruit Coulis

optional

1

cup

blood orange segments
Instructions
Make the Passion Fruit Curd:
In a small saucepan, whisk together egg yolk and egg until combined. While whisking, pour in sugar, and passion fruit juice, and continue whisking until creamy and well incorporated, about one minute. Place over medium heat, whisking constantly, until the custard thickens and can coat the back of a wooden spoon, about 8-10 minutes. Remove the pan from the heat, and stir in the butter, one cube at a time. Strain into a bowl or jar, cover surface with plastic wrap and chill in the refrigerator for at least one hour.

Make the Passion Fruit Coulis:

In a small saucepan, stir together the passion fruit juice and sugar. Bring to a bubble over medium heat, then lower heat to a simmer. Cook for about 5 minutes, or until the sauce has reduced and is syrupy. Transfer to a container and chill in the refrigerator.
Make the Trifles:
Whisk together the yogurt (and mascarpone, if using) and sugar. In 4 7-8 oz glasses, press a layer of angel food cake pieces at the bottom. Place some blood orange segements, and top with a spoonful of passion fruit curd and the yogurt mixture. Repeat the layers, until you reach the tops of the glasses, ending with the yogurt mixture and drizzle with the passion fruit coulis. If you prefer a more tangy punch to your trifles, add a little drizzle of the coulis between the layers, as well.

Chill in the refrigerator until ready to serve.
Notes
Passion Fruit Curd adapted from my Lemon Curd recipe, which was developed from David Lebovitz's Improved Lemon Curd and Martha Stewart's Lemon Curd, The Martha Stewart Living Cookbook (MSL Omnimedia, 2000).
Nutrition
Serving:
1
serving
|
Calories:
652
kcal
|
Carbohydrates:
94
g
|
Protein:
6
g
|
Fat:
28
g
|
Saturated Fat:
16
g
|
Cholesterol:
245
mg
|
Sodium:
116
mg
|
Potassium:
263
mg
|
Sugar:
89
g
|
Vitamin A:
1550
IU
|
Vitamin C:
23
mg
|
Calcium:
78
mg
|
Iron:
0.7
mg