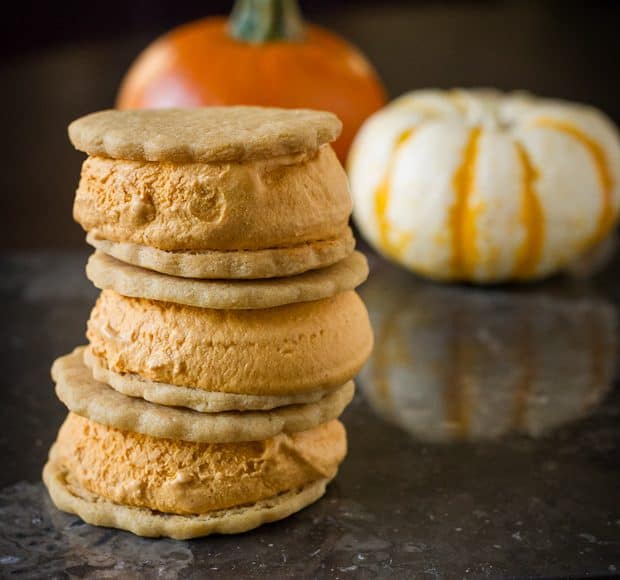 Pumpkin Ice Cream Sandwiches
Trick or treat? What do you prefer on a spooky Halloween night? I'm sure you know by now that I will take treats any day, so on this spooky day, I wanted to share what I intend to churn up in my cauldron. Pumpkin Ice…
Pumpkin Ice Cream Sandwiches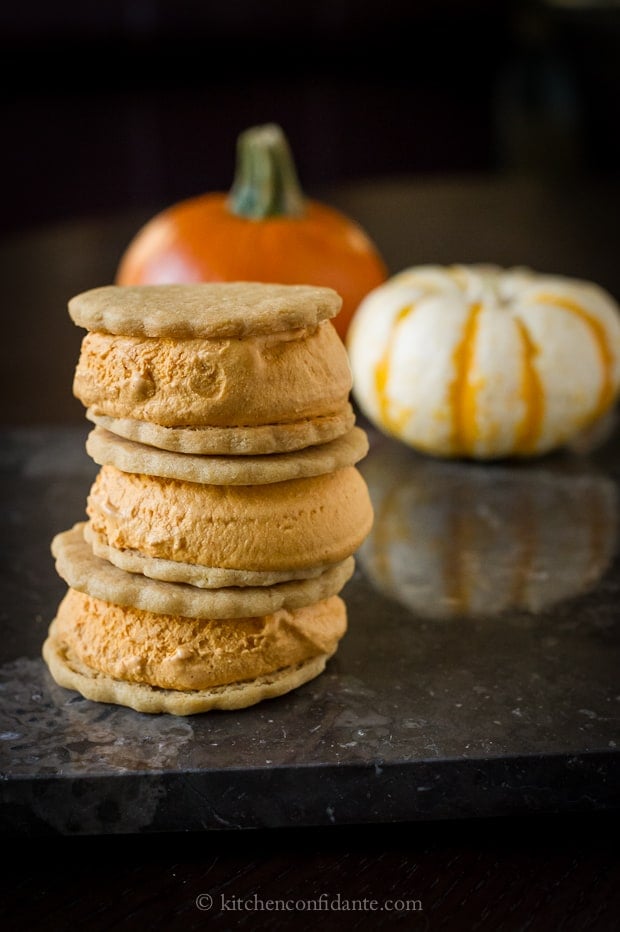 Trick or treat?
What do you prefer on a spooky Halloween night?
I'm sure you know by now that I will take treats any day, so on this spooky day, I wanted to share what I intend to churn up in my cauldron.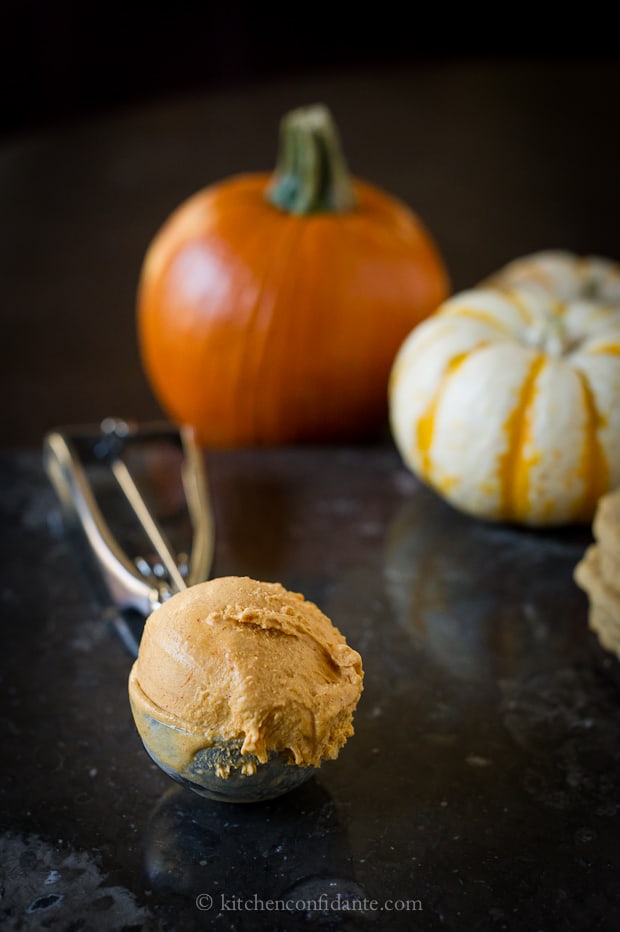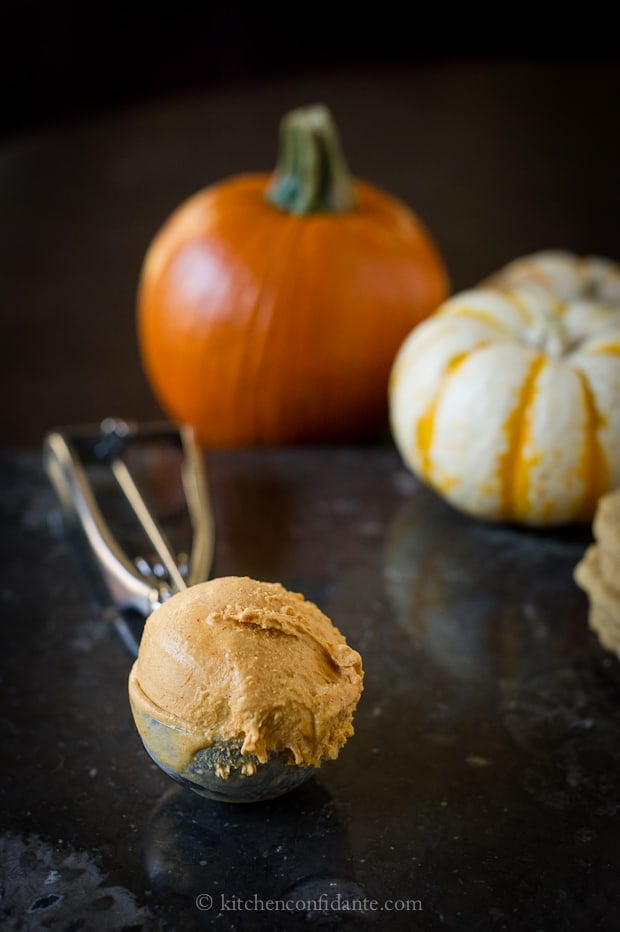 Pumpkin Ice Cream. Mmm. And with a flick of my wand, it will transform.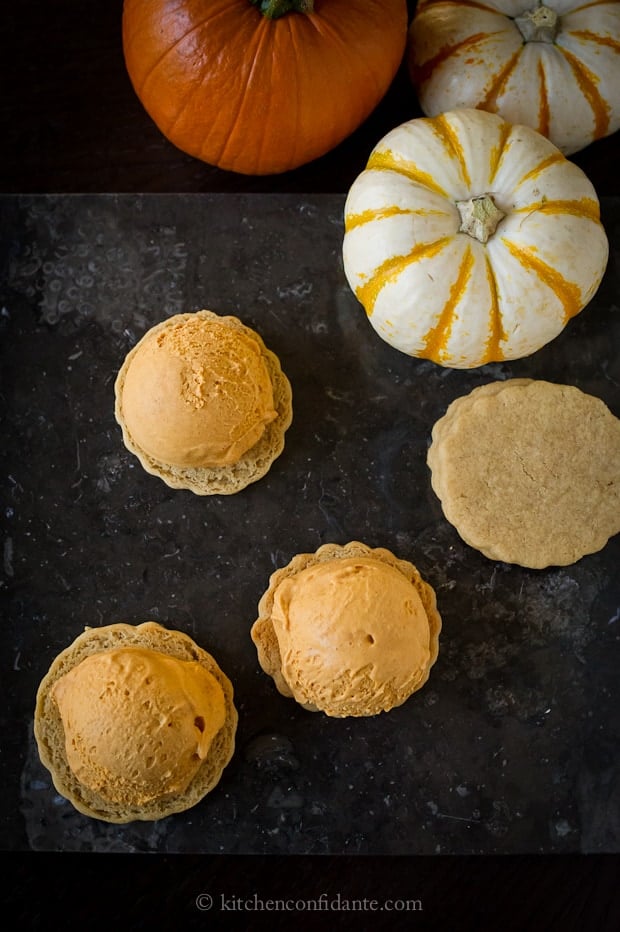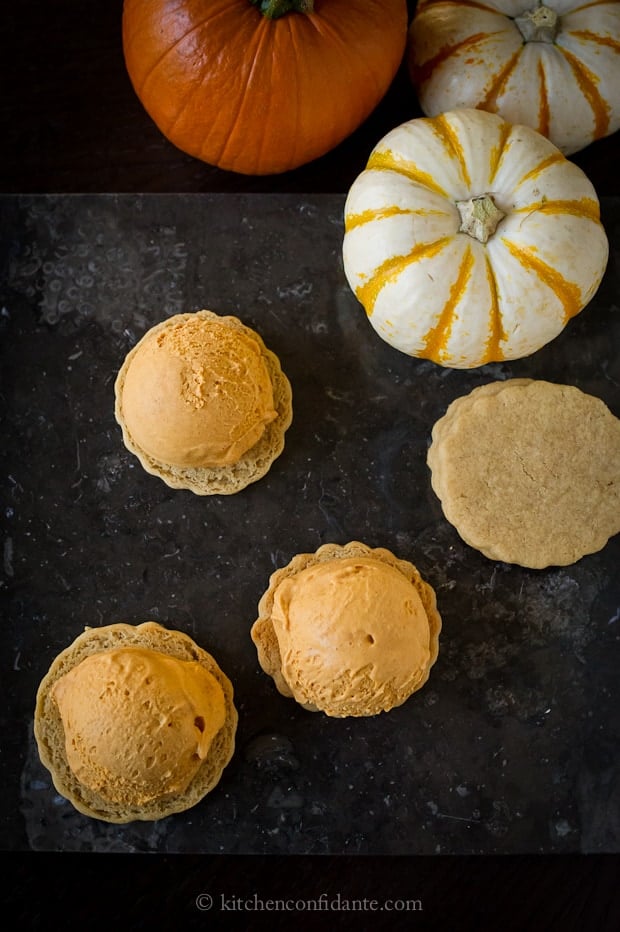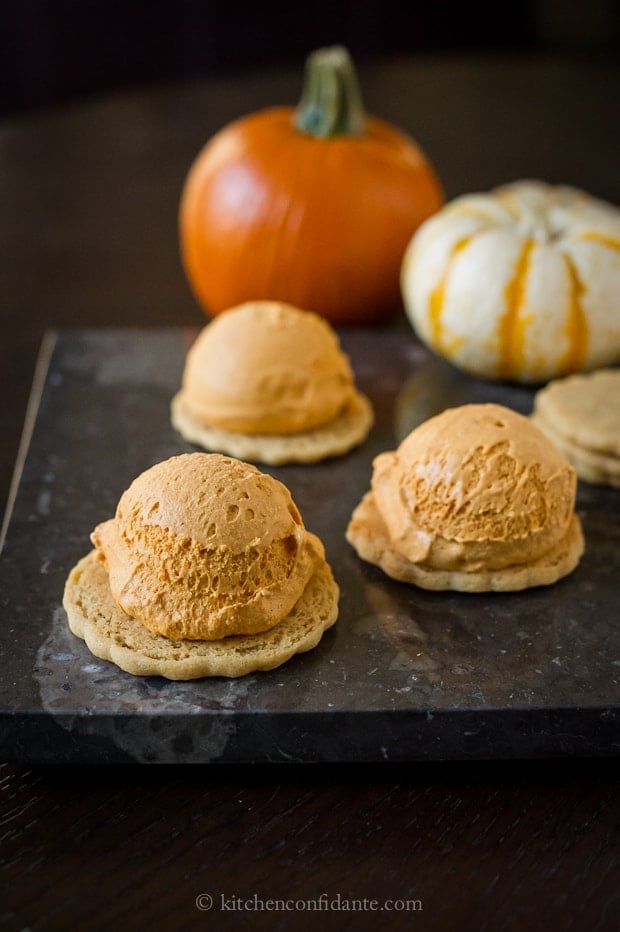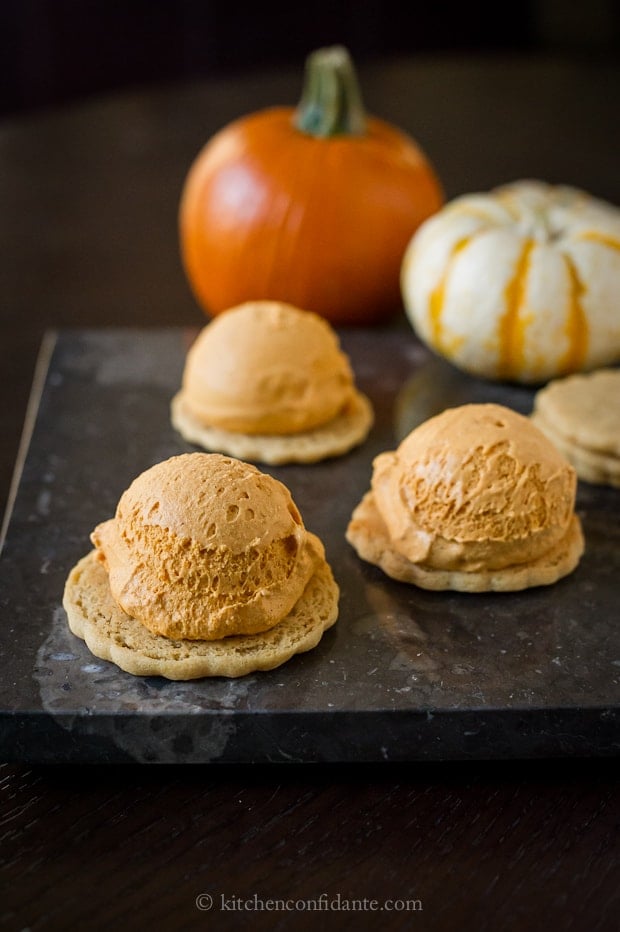 Pumpkin Ice Cream Sandwiches!
There's no trick to this treat. Remember those Peanut Butter Sugar Cookies from a few weekends ago? Sandwich your scoops of Pumpkin Ice Cream in between, and you have a decadent treat, fitting for Halloween night.
I'm sharing the recipe over on My Way Home for Wayfair. Click here to get churning! And have a Happy Halloween!