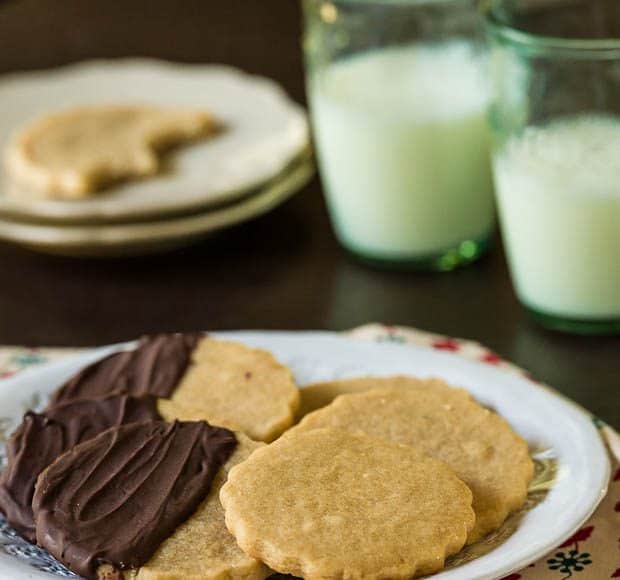 Simple Sundays | Peanut Butter Sugar Cookies
Sometimes, you fail in the kitchen. Last week, I was developing a recipe for a client that seemed easy enough. In my mind's eye, it was very clearly laid out. Peanut butter was involved. So was chocolate. There may have even been some chocolate candies,…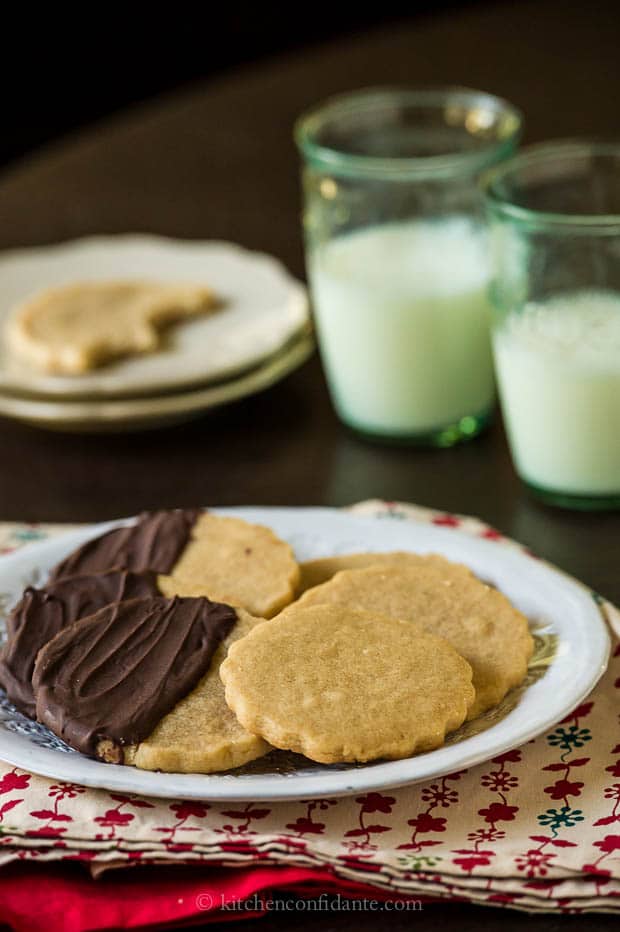 Simple Sundays | Peanut Butter Sugar Cookies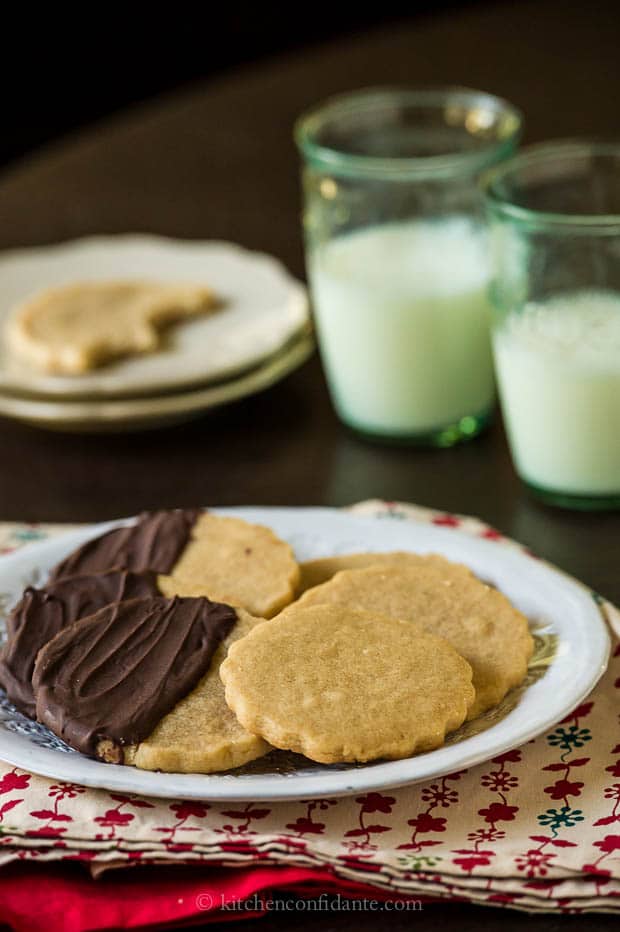 Sometimes, you fail in the kitchen.
Last week, I was developing a recipe for a client that seemed easy enough. In my mind's eye, it was very clearly laid out. Peanut butter was involved. So was chocolate. There may have even been some chocolate candies, too. And fancy sugar glitter. But that day, kitchen karma was not working in my favor, and I was reduced to a defeated lump. What a waste of a day, I thought to myself.
My husband agreed that the resulting dessert was not up to my standards, but was so compassionate to my failure. Ah, the sad truth, uttered by my best critic. It was true. As I sat and took a breath, I noticed that my children were sneaking scraps of Peanut Butter Sugar Cookies from under my nose. They kept returning to the kitchen, nibbling on the bits of peanut butter bliss. And then I realized, I was overcomplicating things.
Because, there, on the cookie trays, were perfect cookies. They did not need any extra adornment or fancification. Is fancification a word? Well it should be. And I was reminded, once again, that sometimes, the simplest things, are truly the best.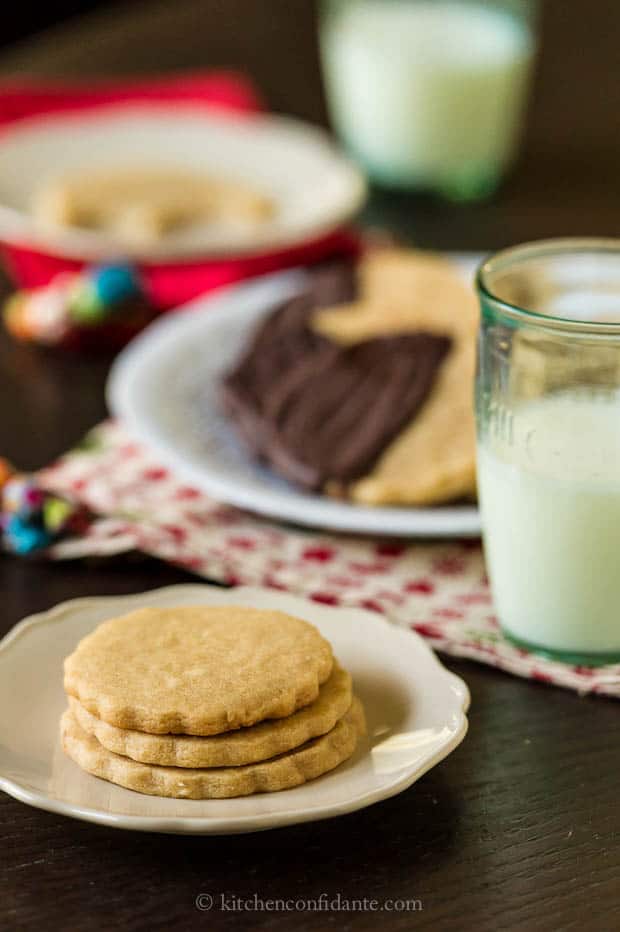 Peanut Butter Sugar Cookies
Peanut butter fans, these are a delicious twist on the classic sugar cookie. I may even like it better! It really doesn't need anything fancy, but if you care to, dip it in melted chocolate for extra bliss.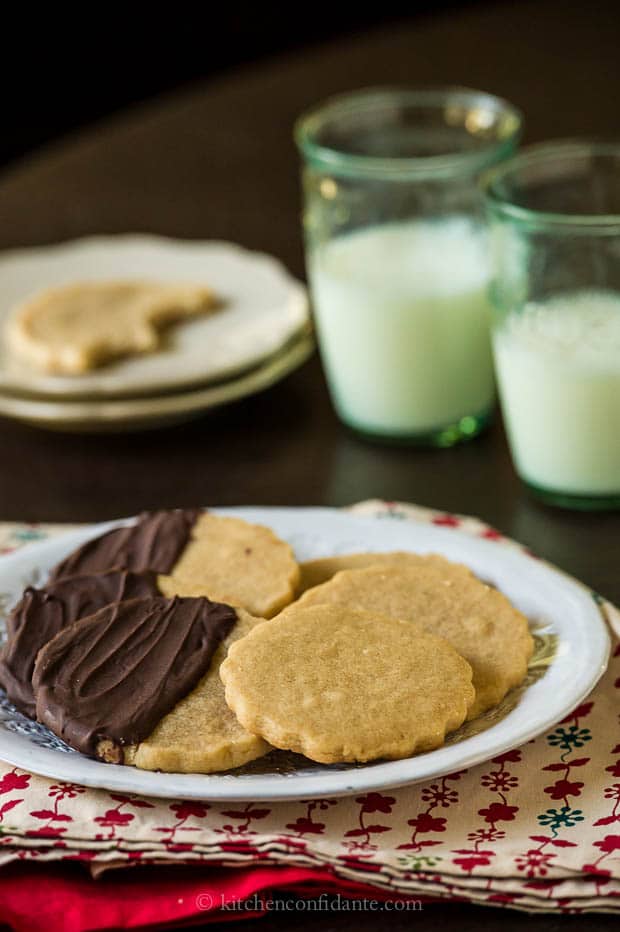 Print Recipe
Ingredients
1 cup (2 sticks) butter, softened
1 cup granulated sugar
1/2 cup powdered sugar
1 egg
1/3 cup peanut butter
1 1/2 teaspoons vanilla extract
2 1/2 cups flour
1 teaspoon salt
1 teaspoon baking soda
Instructions
Cream the butter in the bowl of an electric mixer until smooth. Mix in the granulated and powdered sugars and mix thoroughly. Add the egg and mix until well incorporated. Add the peanut butter and vanilla extract and mix until well combined.
In a small bowl, whisk together the flour, salt and baking soda. Stir into the butter mixture until just combined.
Divide the dough into two place in the center of two separate plastic wrap sheets. Form each into a disk and chill in the refrigerator for at least 30 minutes, or overnight.
Preheat the oven to 350 degrees and line your baking sheets with parchment paper.
Work with one disk at at time. Roll the cookie dough to 1/4 inch thick. Use your favorite cookie cutter to cut the cookies; a 2 1/2 inch cutter is a good size. If the dough has softened while you rolled and cut, place in the refrigerator or freezer to firm up a bit while you roll out the rest of your dough. You can also store the cut cookies in the freezer for future batches.
Bake the cookies for about 8 minutes, until they are baked and a light golden color. Carefully transfer to a wire baking rack to cool completely.