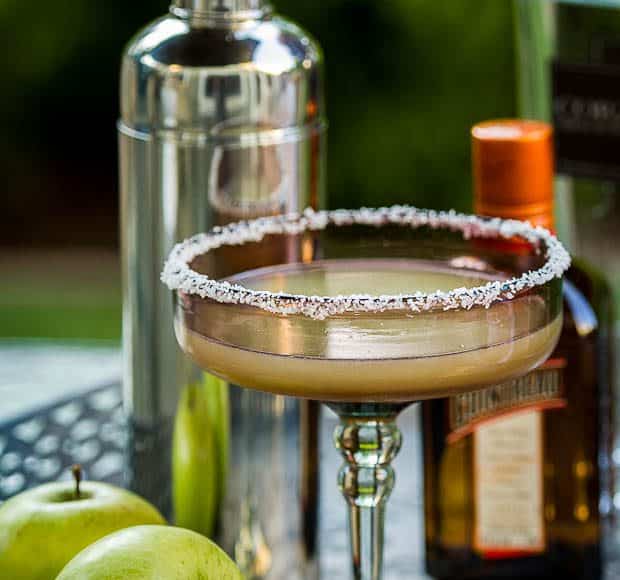 Simple Sundays | Green Apple Margarita
The weather in the Bay Area has been just as resistant to autumn as I have. Perhaps even more. I have slowly warmed up to cozy thoughts of warm soups and stews, and cuddly sweaters, baked apples and pumpkin muffins. But the weather has not…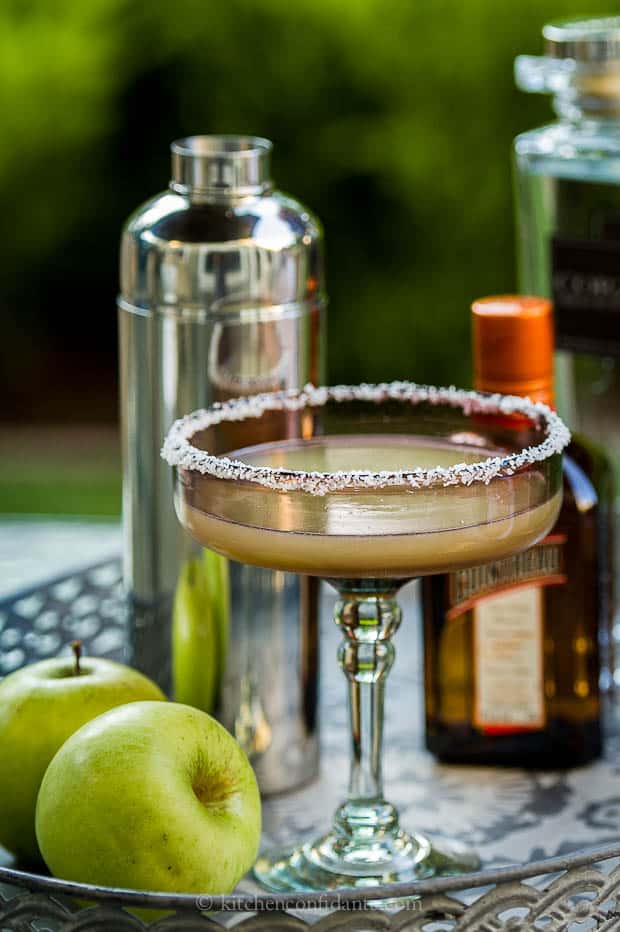 Simple Sundays | Green Apple Margarita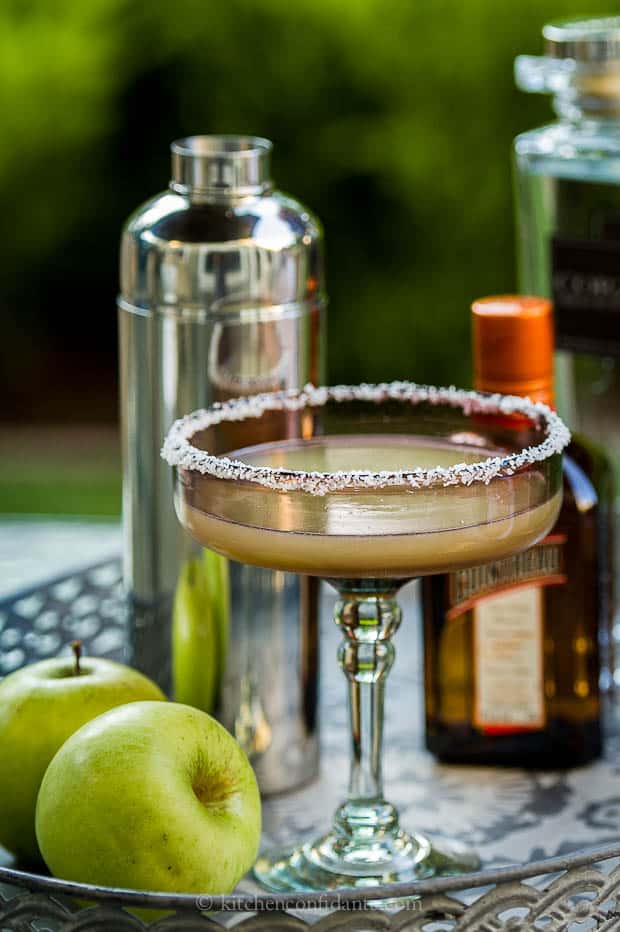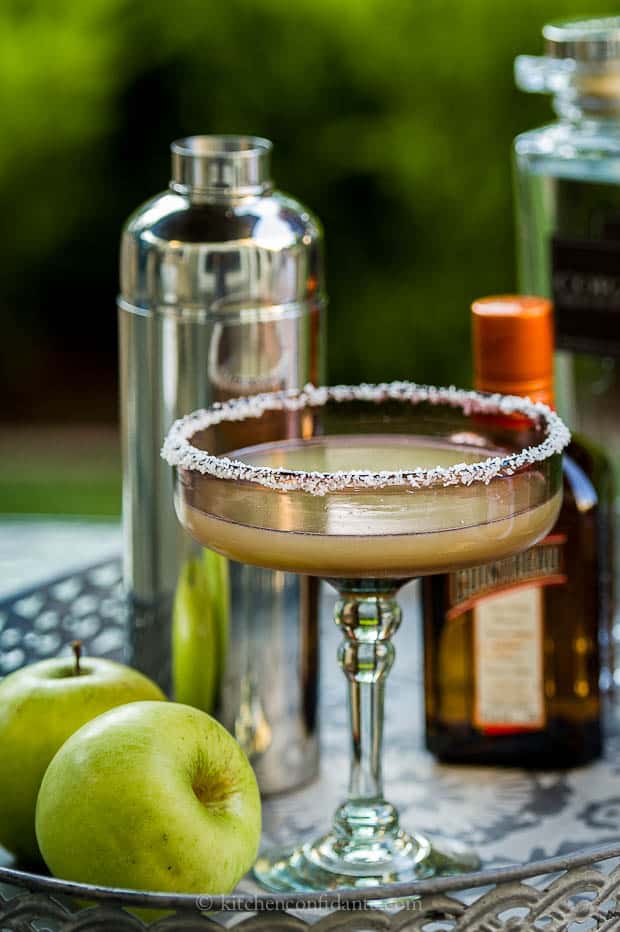 The weather in the Bay Area has been just as resistant to autumn as I have. Perhaps even more. I have slowly warmed up to cozy thoughts of warm soups and stews, and cuddly sweaters, baked apples and pumpkin muffins. But the weather has not been cooperating. Today temperatures are headed to triple digits where I live.
But as we head into October, I found a lip smacking way to bridge the seasons and enjoy the amazing green apples in the markets. Join me in raising a glass to greet autumn with a Green Apple Margarita!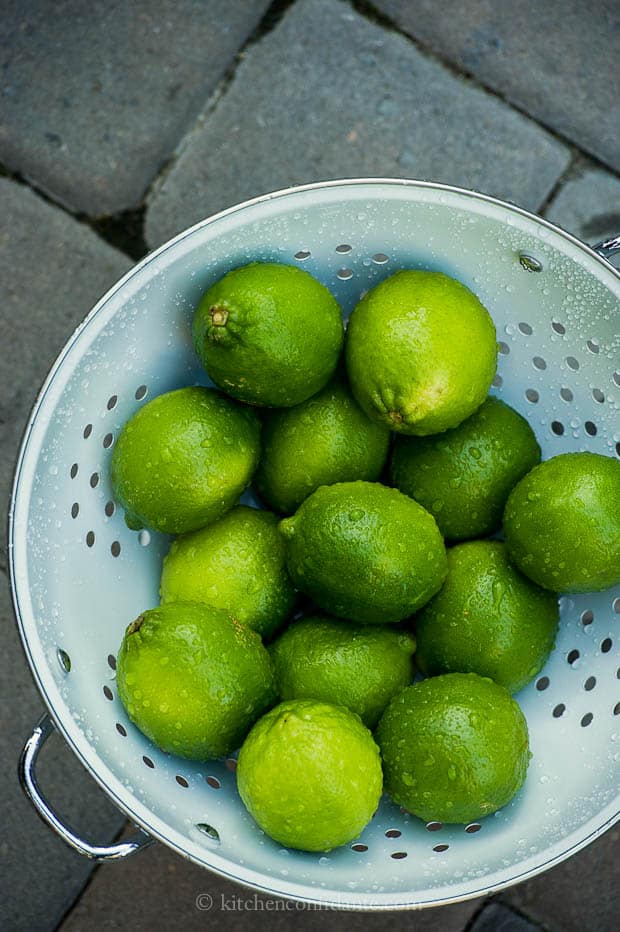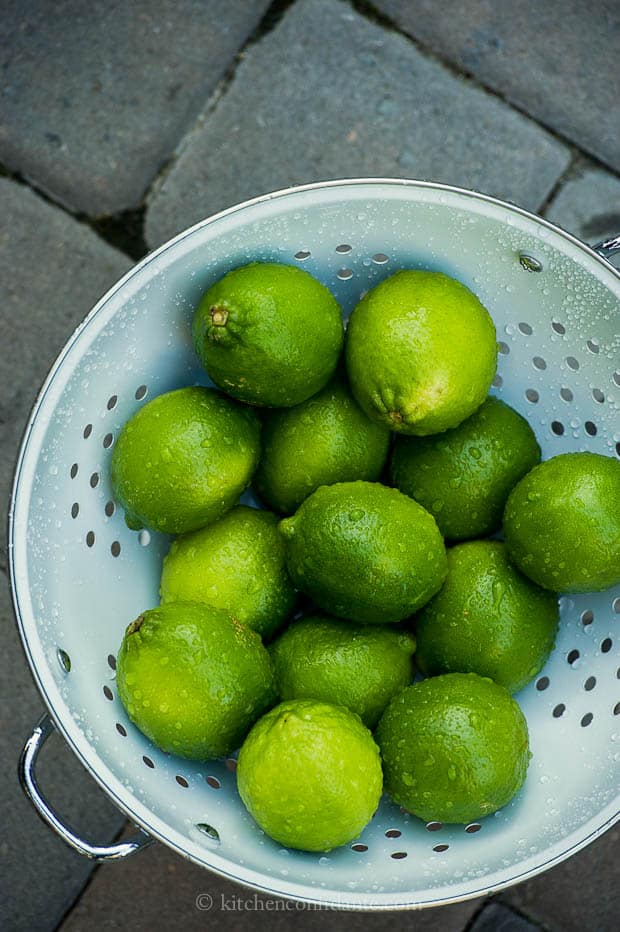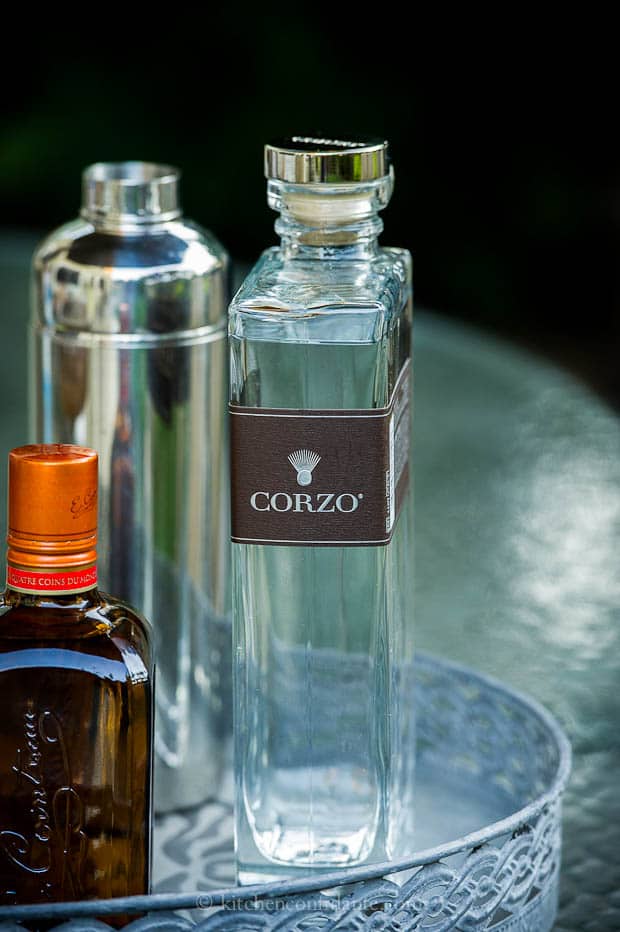 Part of the fun of enjoying a margarita is making one. Muddle the flavors of sharp green apple with fresh limes and it's a perfect way to say so long summer…hello autumn! Cheers!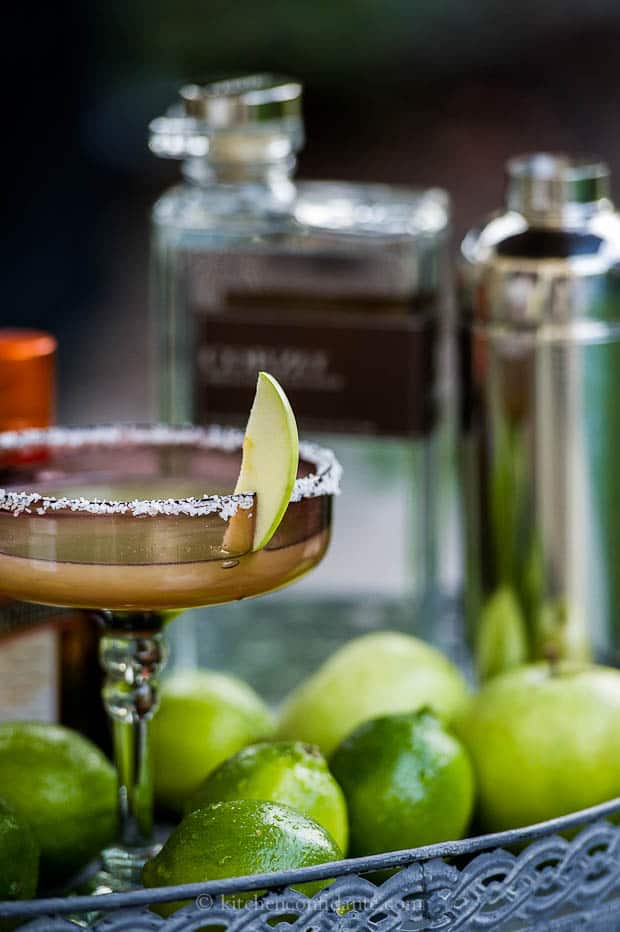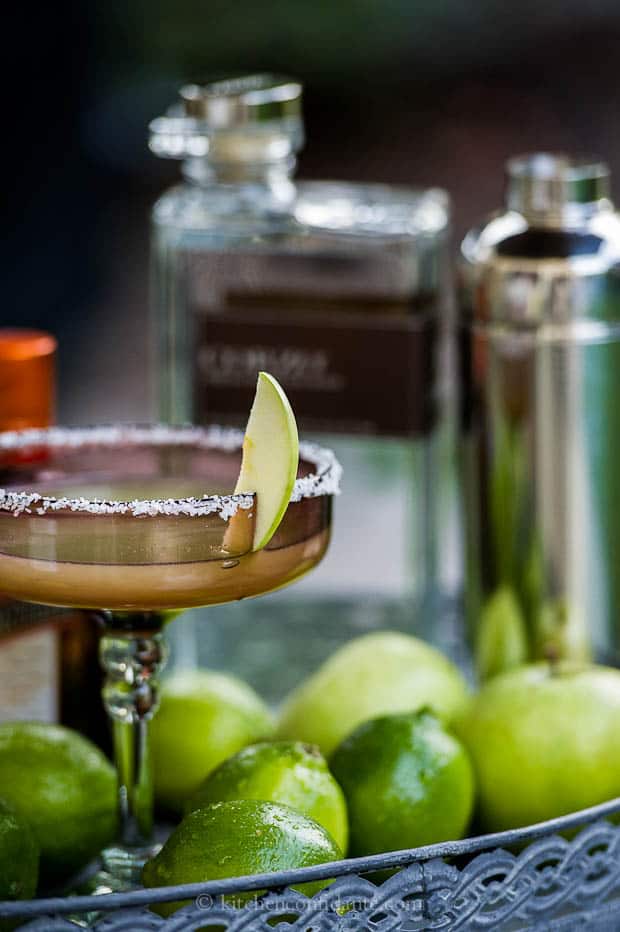 This lip smacking version of a margarita is perfect with all those autumn apples...and reminds me of those green apple Jolly Ranchers!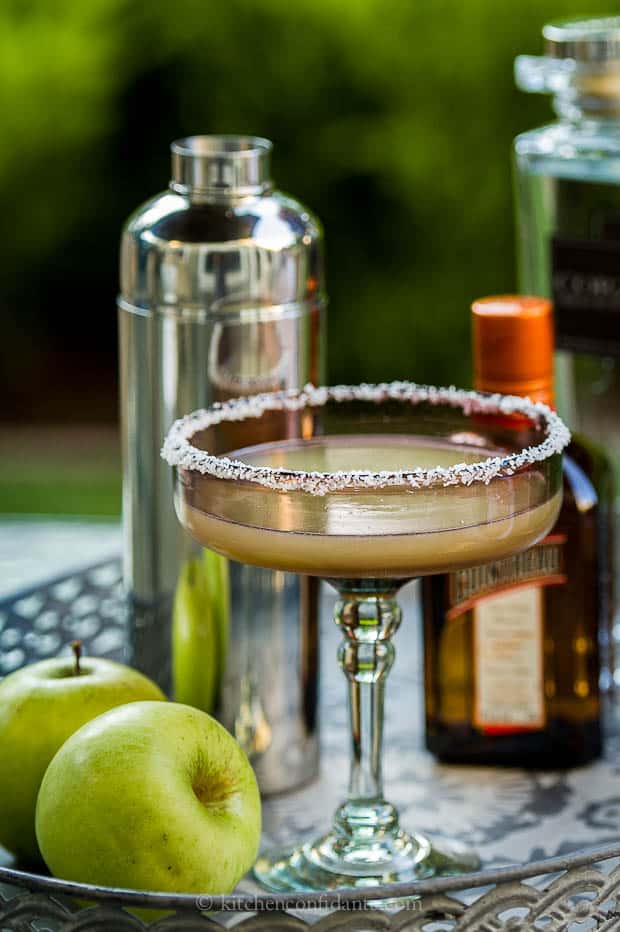 Print Recipe
Ingredients
1 tablespoon kosher salt
2 limes, divided
1 green apple
2 tablespoons agave nectar
2 ounces tequila (100% agave silver or blanco)
1/2 ounce Cointreau
1 cup ice cubes
Instructions
Place kosher salt in a saucer. Prepare a glass by slicing one lime in half and rubbing the cut edge over the rim of the glass. Lightly dip it into the salt.
Juice the halved lime. You should have about 2 ounces. Pour into a cocktail shaker. Cut the other lime into eights and add to the shaker.
Core and slice the green apple into cubes and place in a blender and puree. Put into the shaker. If you have a juicer, that would be even better.
Place agave nectar into the shaker and use a muddler to squeeze the limes and apple for about 2 minutes. Pour the extracted juice through the shaker strainer into the shaker lid. Discard the solids and return the juice into the shaker.
Pour tequila, Cointreau and ice cubes into shaker, cover and shake vigorously for 30 seconds. Pour through the strainer into prepared glass. Serve immediately.
Recipe adapted from Margarita, by Alton Brown, via Food Network.