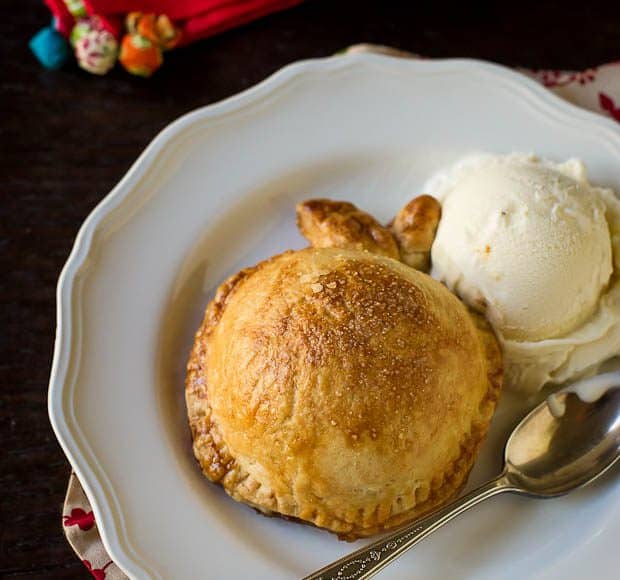 Apple Dumplings
The Bay Area had one last fling with summer this week. It happens every year, that last flirtation with hot weather, air conditioners and summer dresses. Like that final hurrah before facing reality, we all savored the last of the summerlike nights, the ones we…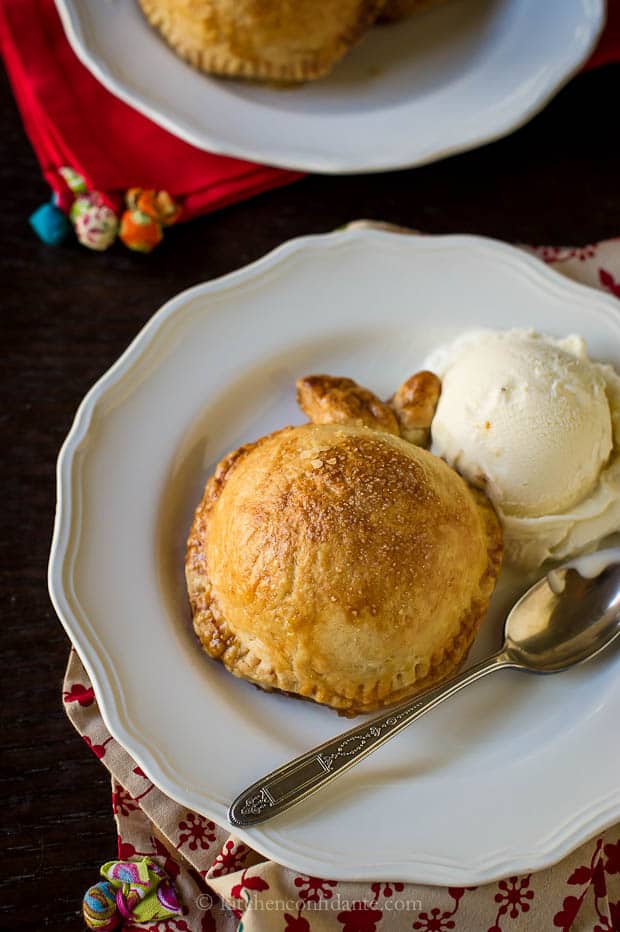 Apple Dumplings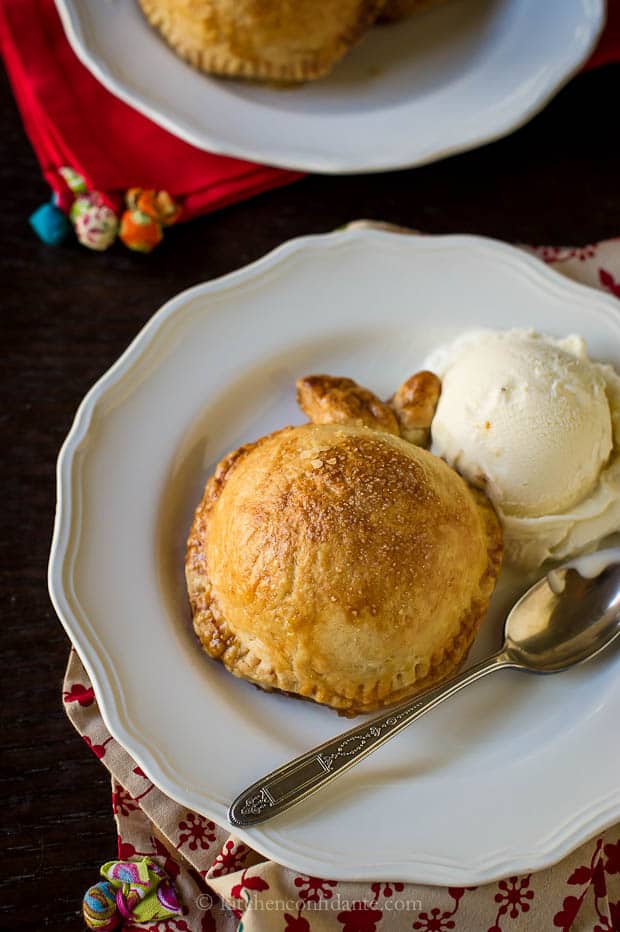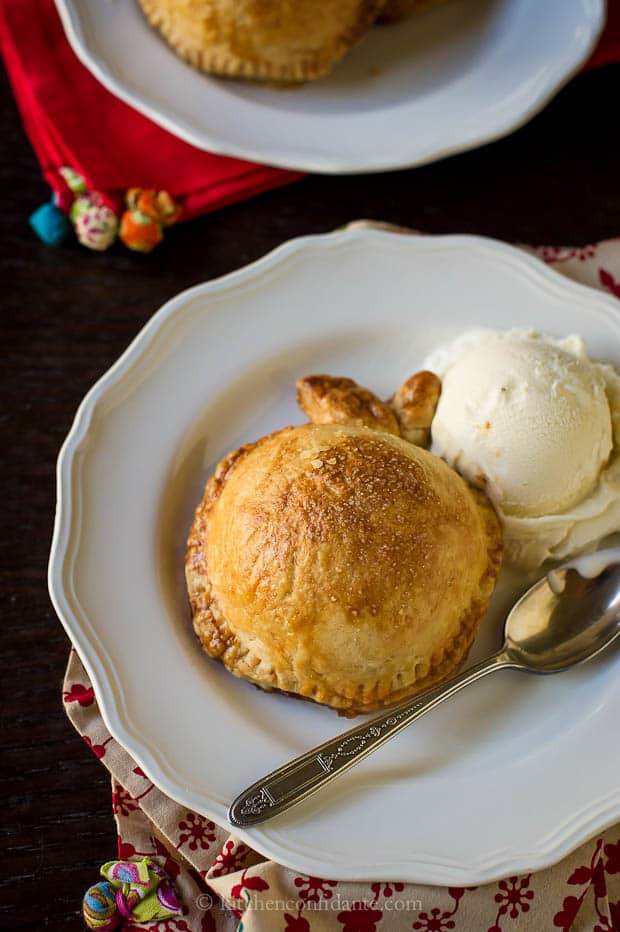 The Bay Area had one last fling with summer this week. It happens every year, that last flirtation with hot weather, air conditioners and summer dresses. Like that final hurrah before facing reality, we all savored the last of the summerlike nights, the ones we ironically never have out here, indulged in margaritas and frozen yogurts, and perhaps the last of the short white shorts.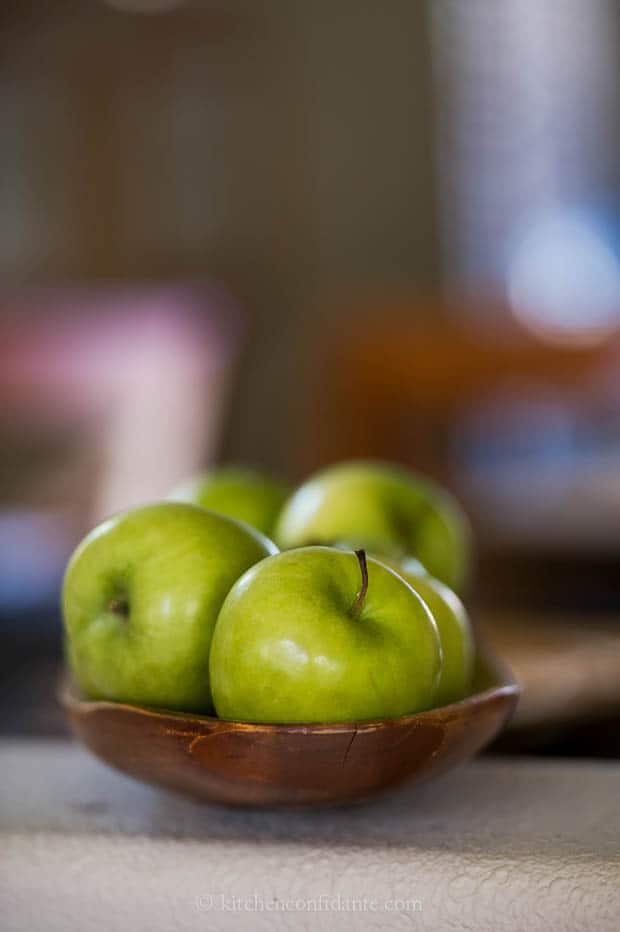 And the weather grew up. I traveled down the street and the breeze through the trees was a colder one, rustling up swirls of leaves on the sidewalks. I felt it tell me, I know. It's autumn. You can enjoy it now. Go bake something.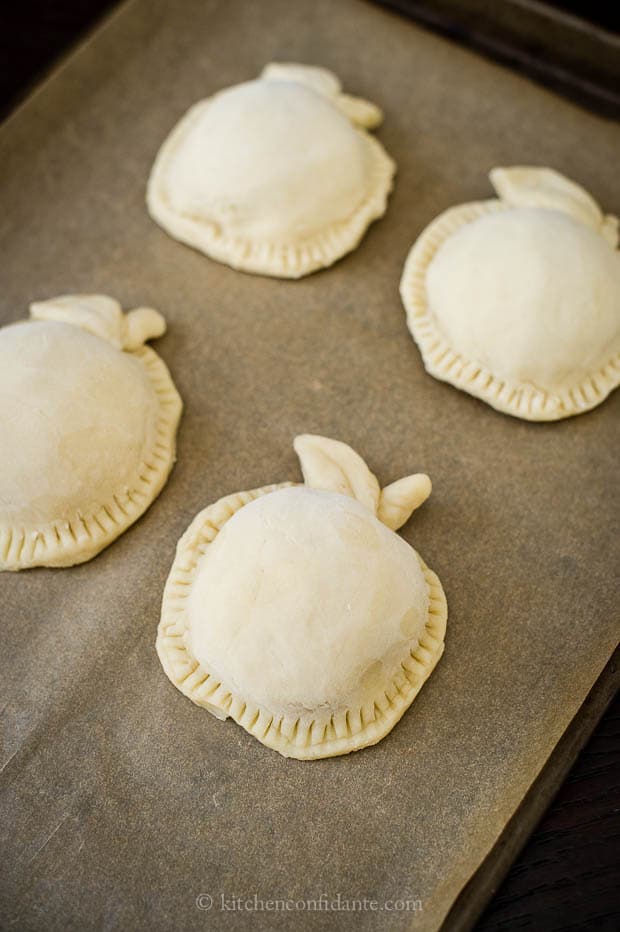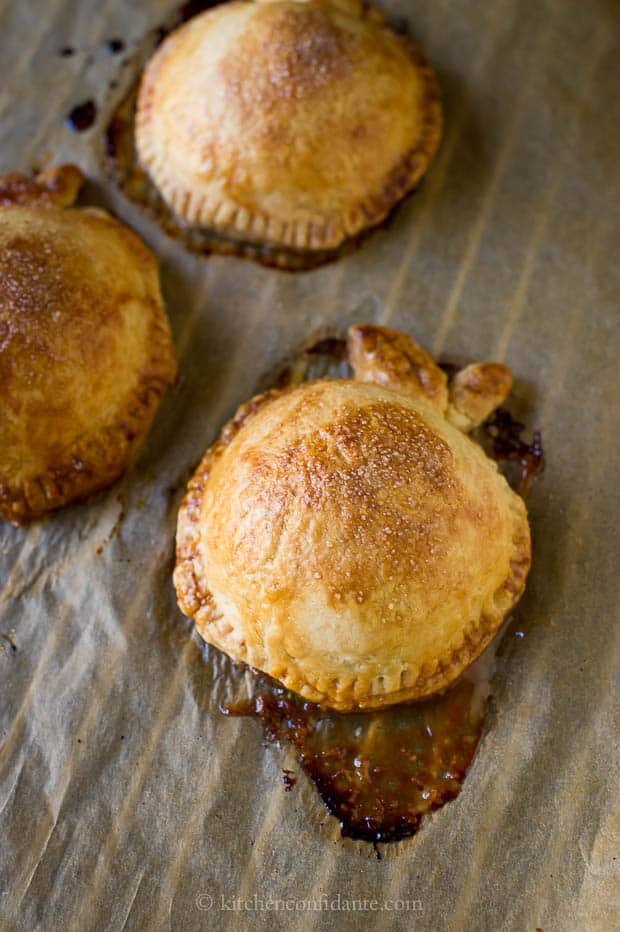 So I did. I fired up the oven and baked off some Apple Dumplings. Inside each mound of pastry dough is a halved green apple, with a buttery mound of cinnamon sugar and crushed walnuts. My fingers formed little leaves and stems, and I smiled as my pastry brush swiped on a glistening coat of egg wash. As I slid the tray into the oven, I found myself wishing them luck. Good luck you guys! And then I laughed at myself.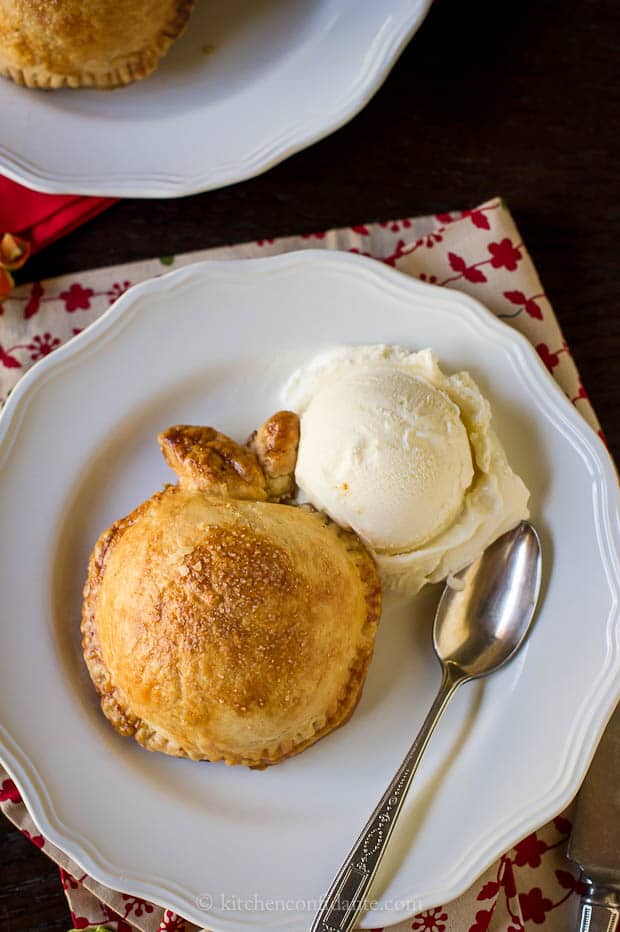 They emerged from the oven golden little apples, with just a teensy bit of the juicy filling inside escaping. I could barely wait for them to cool and my ice cream to warm to let them meet one another. But I did, patiently. And I'm glad I did. It was worth the wait.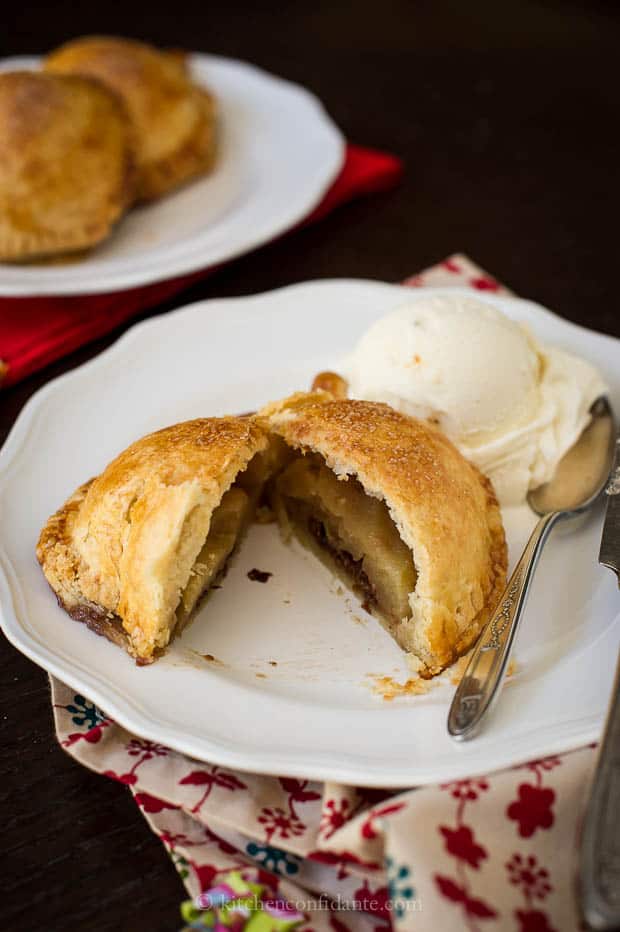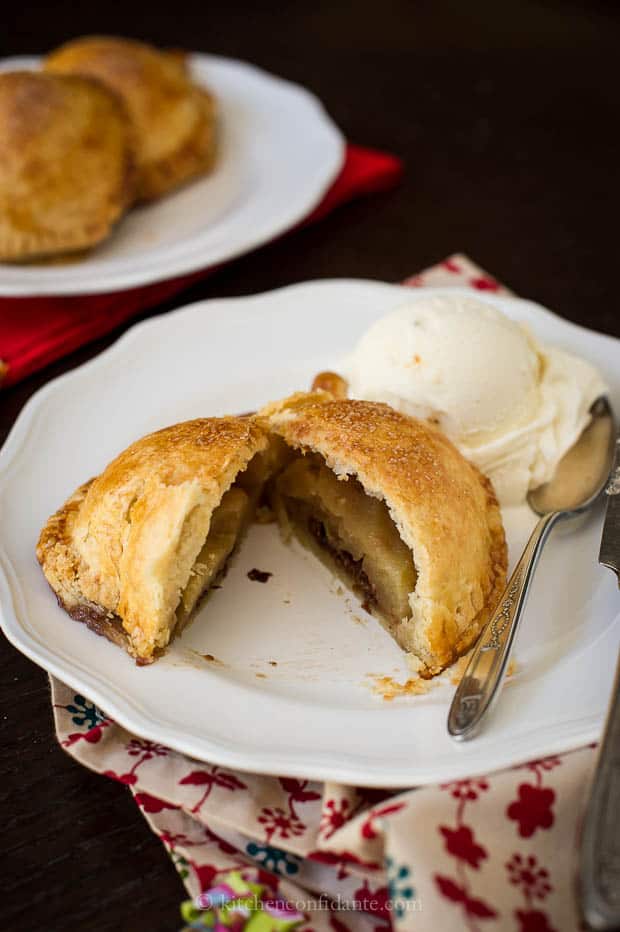 Autumn is finally here and there's nothing better for fall than these miniature apple pies. Apple dumplings have their origins in the farmlands of the east, but I loved adapting this west coast version, from Chef Justin Wrangler. I used apple halves instead of the whole - not only for portion control and aesthetics, but because it made for easier prep. But I did take the time to wrap each in pastry dough in the form of an apple. If pressed for time, there is no need for leaves and stems, but I do like how it looks...and the extra nibble of buttery dough.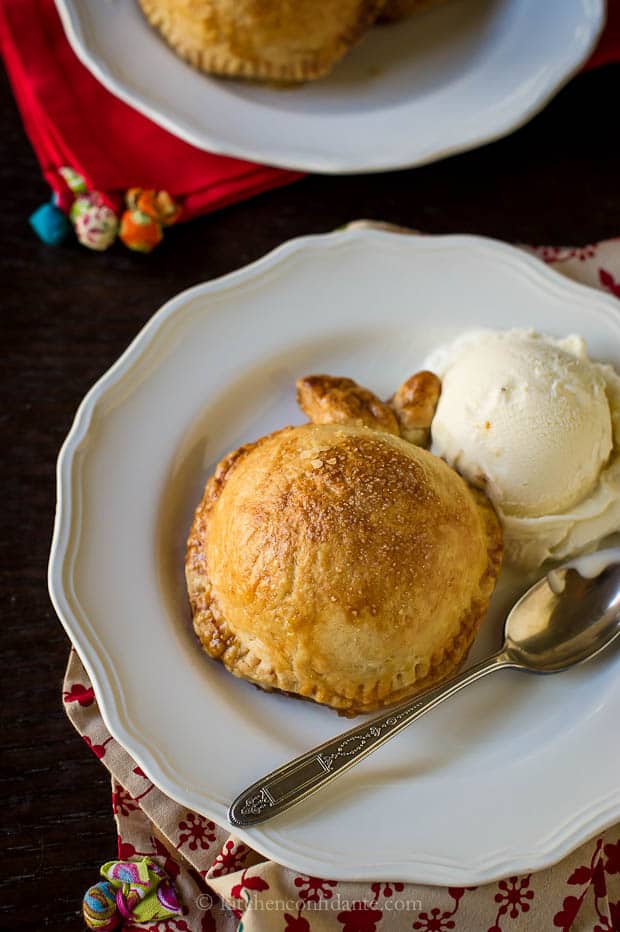 Print Recipe
Ingredients
3 medium to large Granny Smith apples, peeled, stemmed and halved
1⁄4 C. walnuts
5 Tbsp. unsalted butter at room temperature
1⁄4 C. packed brown sugar
1⁄2 tsp. vanilla extract
1⁄2 tsp. ground cinnamon
Pinch of salt
Pastry Dough
1 large egg, lightly beaten
1 tablespoon granulated sugar and 1/4 teaspoon cinnamon for sprinkling
Instructions
Scoop out the core of the apples, using a melon baller or teaspoon.
In a bowl of a food processor, pulse the walnuts until chopped. Add the butter, brown sugar, vanilla, cinnamon, and salt and process until blended. Use a small ice cream scoop or spoons to place about a tablespoon of the buttery walnut mixture into the core of each apple. Chill the apples in a sealed container in the refrigerator for about 20 minutes.
Preheat the oven to 400°F. Line a rimmed baking sheet with parchment paper.
On a floured board, roll out pastry dough to about 1/8-inch thickness. Measure your apples and cut out 12 4-inch rounds (this will depend on the diameter of your apples). Place an apple in the center of 1 round and cover with another. Using your finger, moisten the edges with water, then press and seal. Crimp with your fingers or a fork. Use any remaining dough to form stems and leaves and attach to the dumplings. Repeat with the remaining dough and apples. Arrange on the lined pan, brush with the beaten egg and sprinkle with cinnamon sugar. Bake for about 35-40 minutes, or until the pastry is golden brown. Remove from the oven and let cool for 10 minutes. Carefully transfer each dumpling to a small plate and serve, ideally with vanilla ice cream.