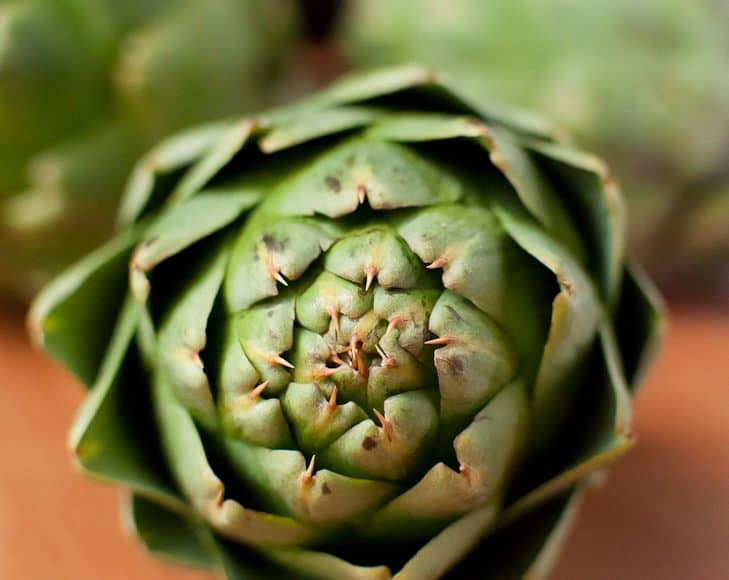 Simple Sundays | Jonathan Waxman's Bucatini with Artichokes, Cipolline and Fava Beans
It feels like spring eternal here in the Bay Area. The rain refuses to go away, almost taunting us, pouring in June. Cold, dreary rain in June is unheard of, at least around these parts. I'm not an agriculturalist, but I imagine the crops are…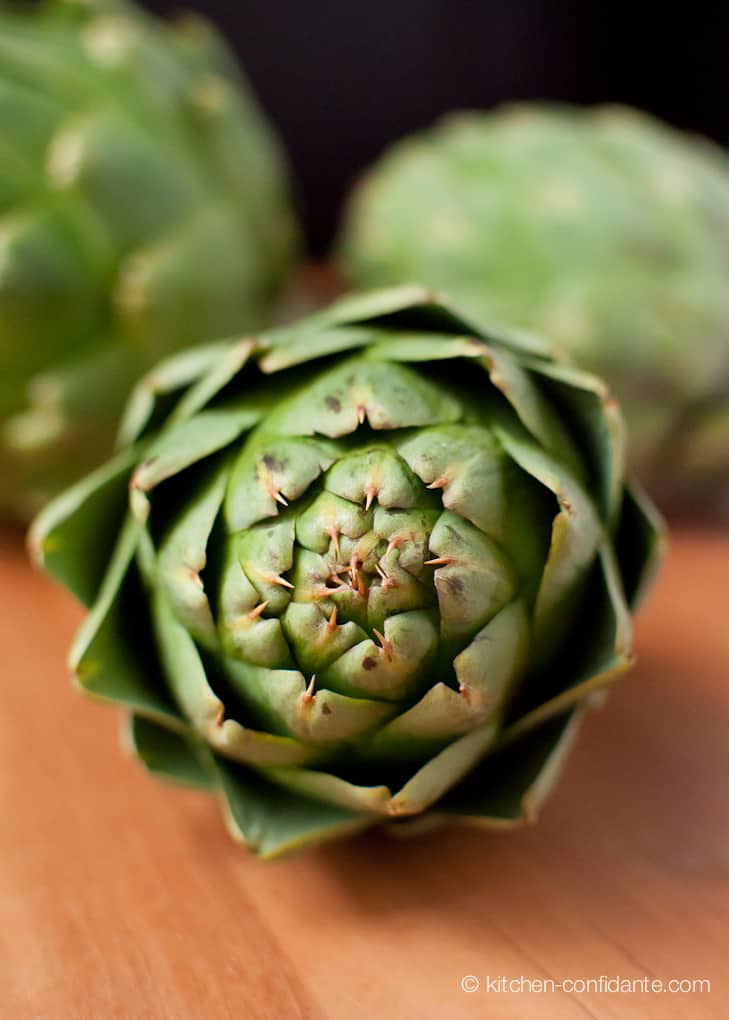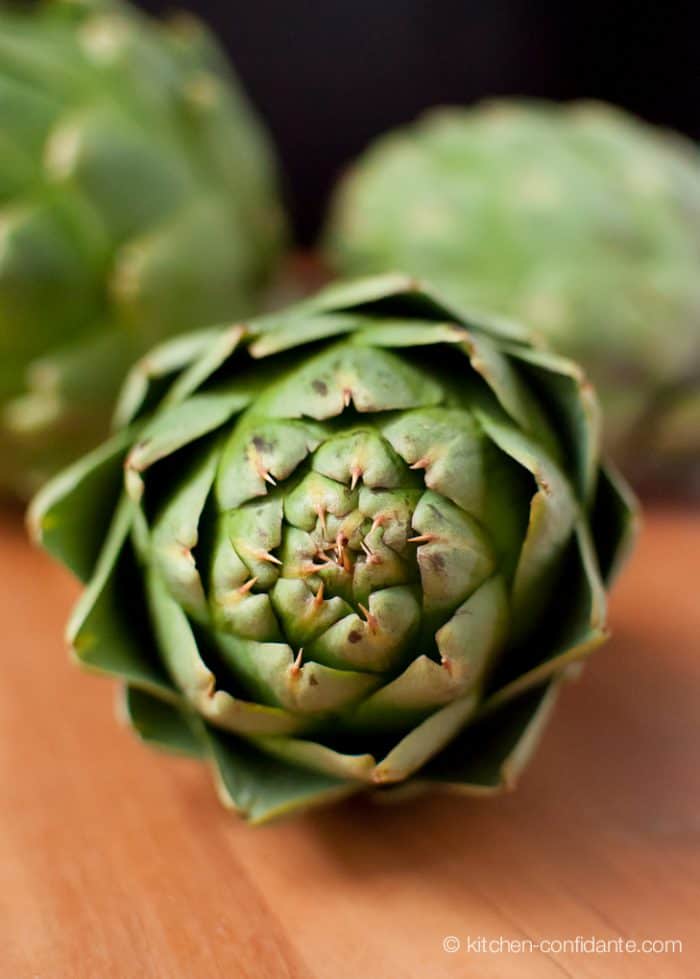 Simple Sundays | Jonathan Waxman's Bucatini with Artichokes, Cipolline and Fava Beans
It feels like spring eternal here in the Bay Area. The rain refuses to go away, almost taunting us, pouring in June. Cold, dreary rain in June is unheard of, at least around these parts. I'm not an agriculturalist, but I imagine the crops are benefiting.
I can't think of California without its artichokes. The first time I drove to Monterey was the first time I saw fields and fields of these thistle-y wonders. To me, bouquets of this edible flower are one of Spring's special gifts.
With the rain pouring steadily outdoors, it was a perfect day for me to spend the afternoon cooking to my heart's content. I wanted to try a recipe by chef Jonathan Waxman; the Top Chef alumnus recently released a new cookbook, and this recipe featuring artichokes is one of them.
The pasta embraces all that is spring, and also includes an ingredient I often overlook: fava beans.
I forgot how delicious fava beans are, and it provided a wonderful opportunity for my daughter to get involved in the kitchen. She's been showing a lot more interest in helping out, so I set her to work shelling the beans.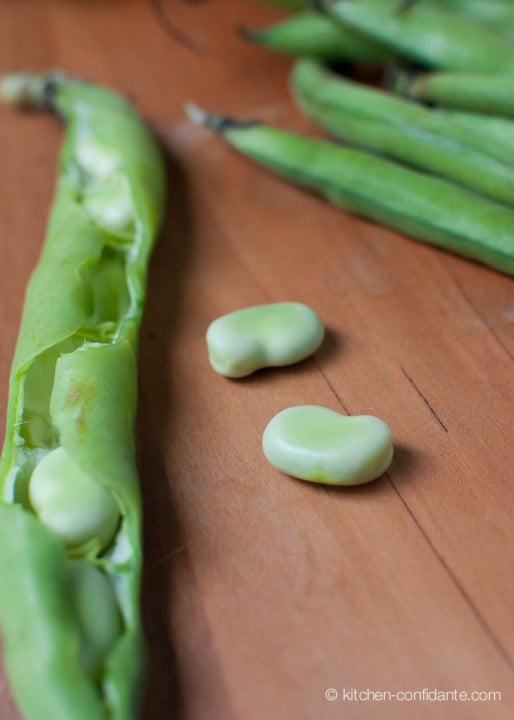 Getting her to taste the beans is another story (darn). I was hoping she would want to taste the fruits of her labor.
But that's quite alright, because she devoured the rest of the dish. We all did, and I'm happy to say we found a new recipe the whole family loves.
Make it Simple
I haven't forgotten that this is a Simple Sundays post. There are many ways you can simplify this dish even more so that it can be enjoyed with virtually no effort at all, all year round.
If you are intimidated by working with artichokes, or perhaps do not have the time to prepare them for this dish, opt for good quality jarred artichoke hearts.
Fresh fava beans may be hard to find. Do not fret. This dish would also work well with edamame, which is readily available, and does not require two-step shelling.
Roasting the cipolline onions lends a beautiful flavor to the dish, please try not to skip this. However, if you can not find cipollines, pearl onions would make a great substitute. Halve them after roasting and peeling.
Bucatini is a spaghetti-like pasta with a hole through the middle, like a straw. If you can't find it, spaghetti works just fine.
For the carnivores in your family who may not be able to fathom a vegetarian dish, this pasta works brilliantly with some crumbled chicken sausage, first browned then tossed into the pan with the pasta. I'm not sure Chef Waxman would approve, but my family does.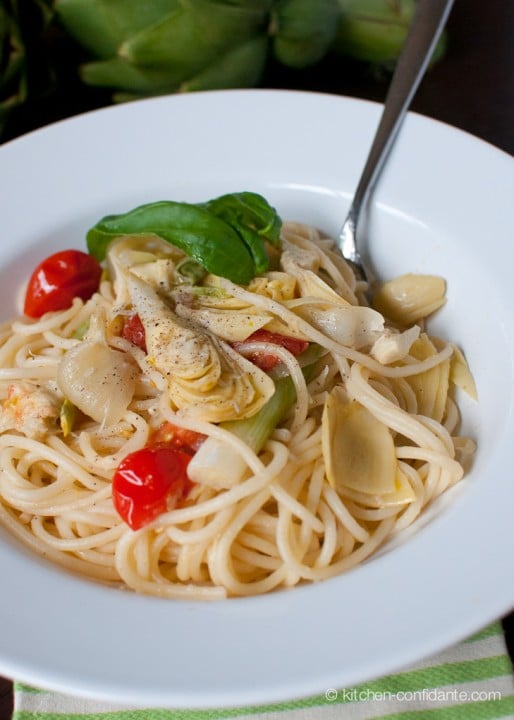 Jonathan Waxman's Bucatini with Artichokes, Cipolline and Fava Beans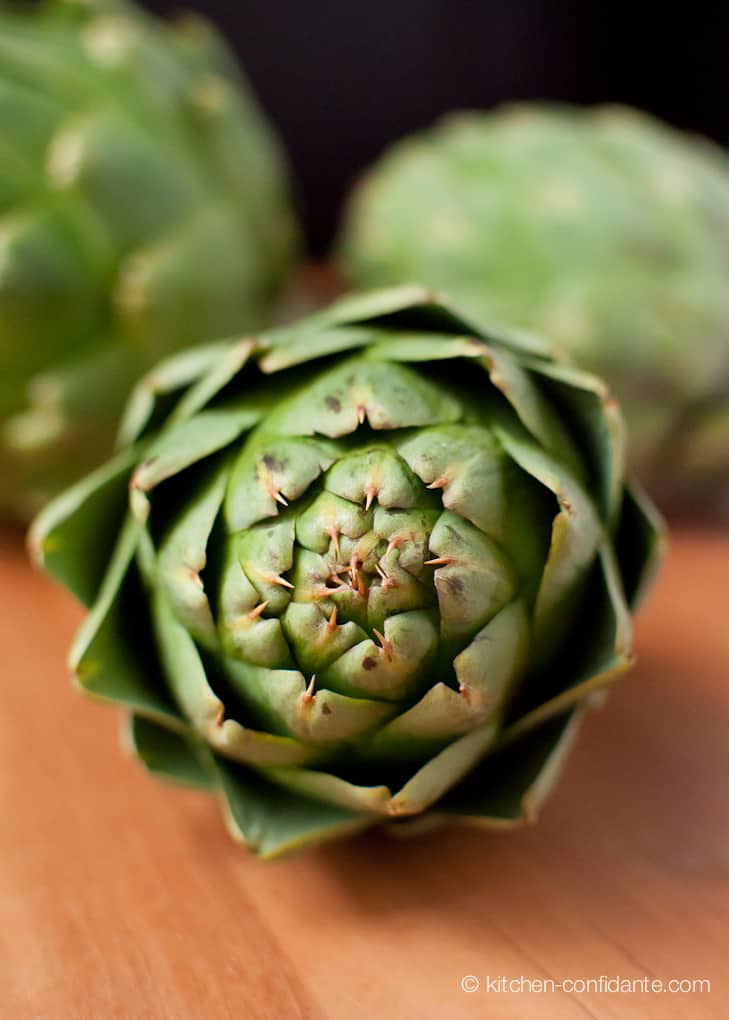 Print Recipe
Ingredients
6 baby artichokes
1 cup shelled fresh fava beans
4 cipolline (small flat onions originally from Umbria), peeled
4 tablespoons extra-virgin olive oil
Sea salt to taste
2 spring onions
1 pound bucatini
4 tablespoons (1/2 stick) unsalted butter
1 pint cherry tomatoes
12 fresh basil leaves
2 tablespoons grated Parmesan
Zest of 1 lemon
Instructions
1. Preheat the oven to 400°.
2. To clean the baby artichokes: Peel away the outside leaves and cut off the top 1/2 inch. Using a vegetable peeler, remove the tough outer skin from the stem. Cut the artichokes into quarters. Cook in simmering salted water until al dente. In a small pot, cook the fava beans until al dente, then peel them.
3. Place the cipolline in a square of aluminum foil, add 2 tablespoons of the olive oil, sprinkle with sea salt and close the foil. Roast for 30 minutes. Remove from the oven, peel and quarter. Wash and dry the spring onions and slice them into quarters.
4. Bring a pot of salted water to a boil. Cook the pasta until al dente, then drain. In a skillet, heat the butter and the remaining olive oil, add the artichokes, favas, cipolline, spring onions and the tomatoes and sauté for 5 minutes, then add the basil. Add the pasta to the vegetables and toss in the Parmesan. Season with the lemon zest and serve immediately.