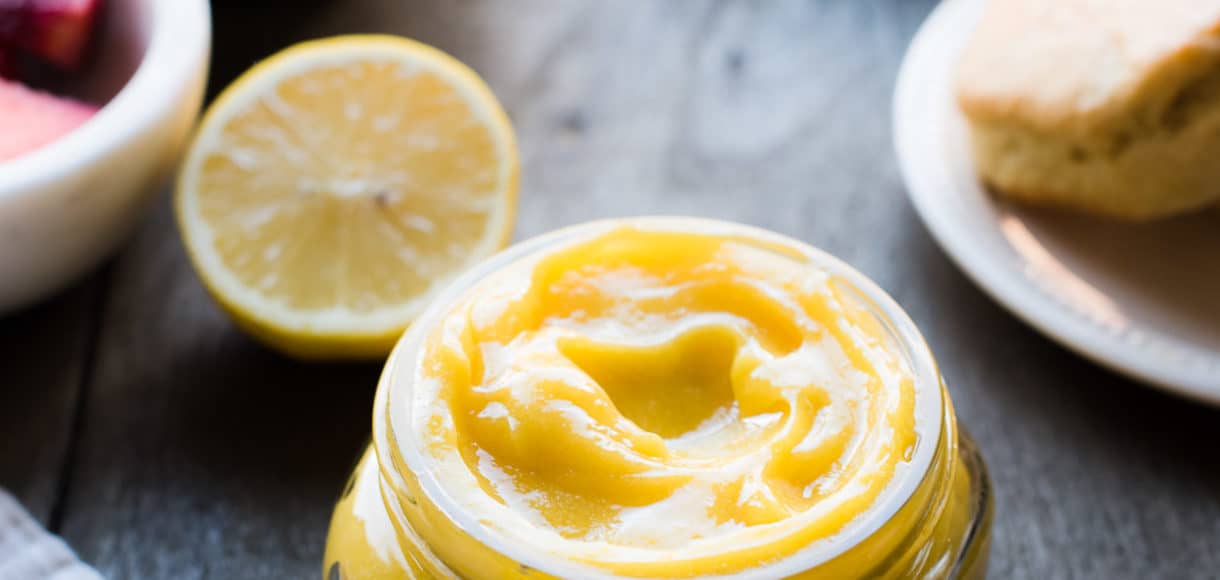 Lemon Curd | Simple Sundays
Have 15 minutes? Make this easy, homemade lemon curd. You'll be licking the spoon in no time. (Make double – it makes a good gift!)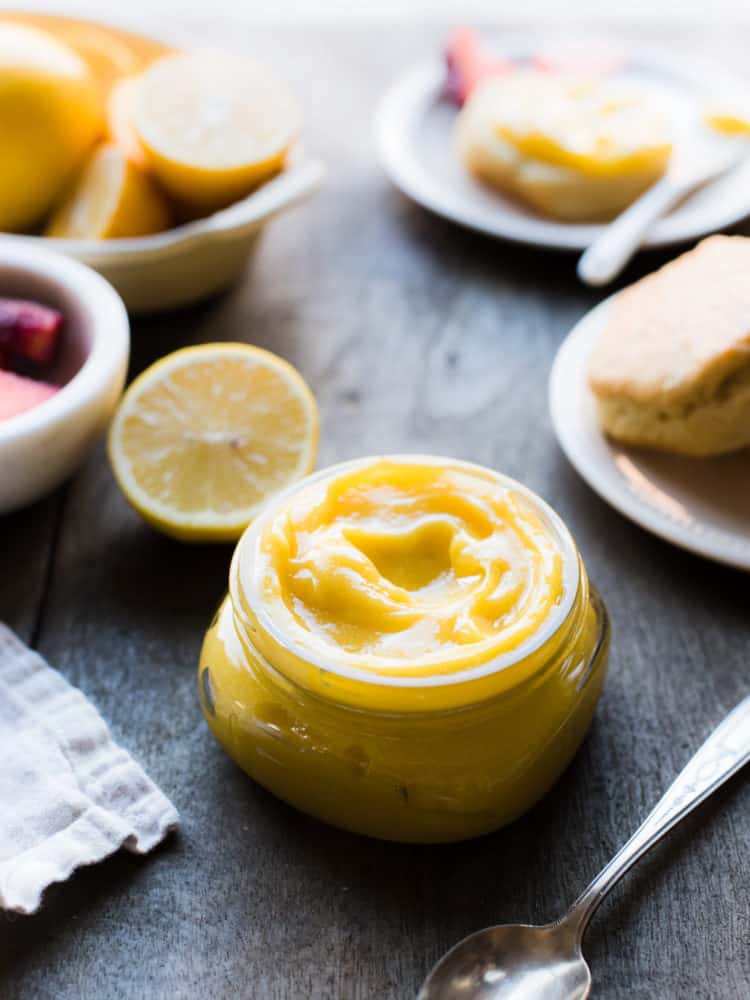 Lemon Curd | Simple Sundays
Have 15 minutes? Make this easy, homemade lemon curd. You'll be licking the spoon in no time. (Make double – it makes a good gift!)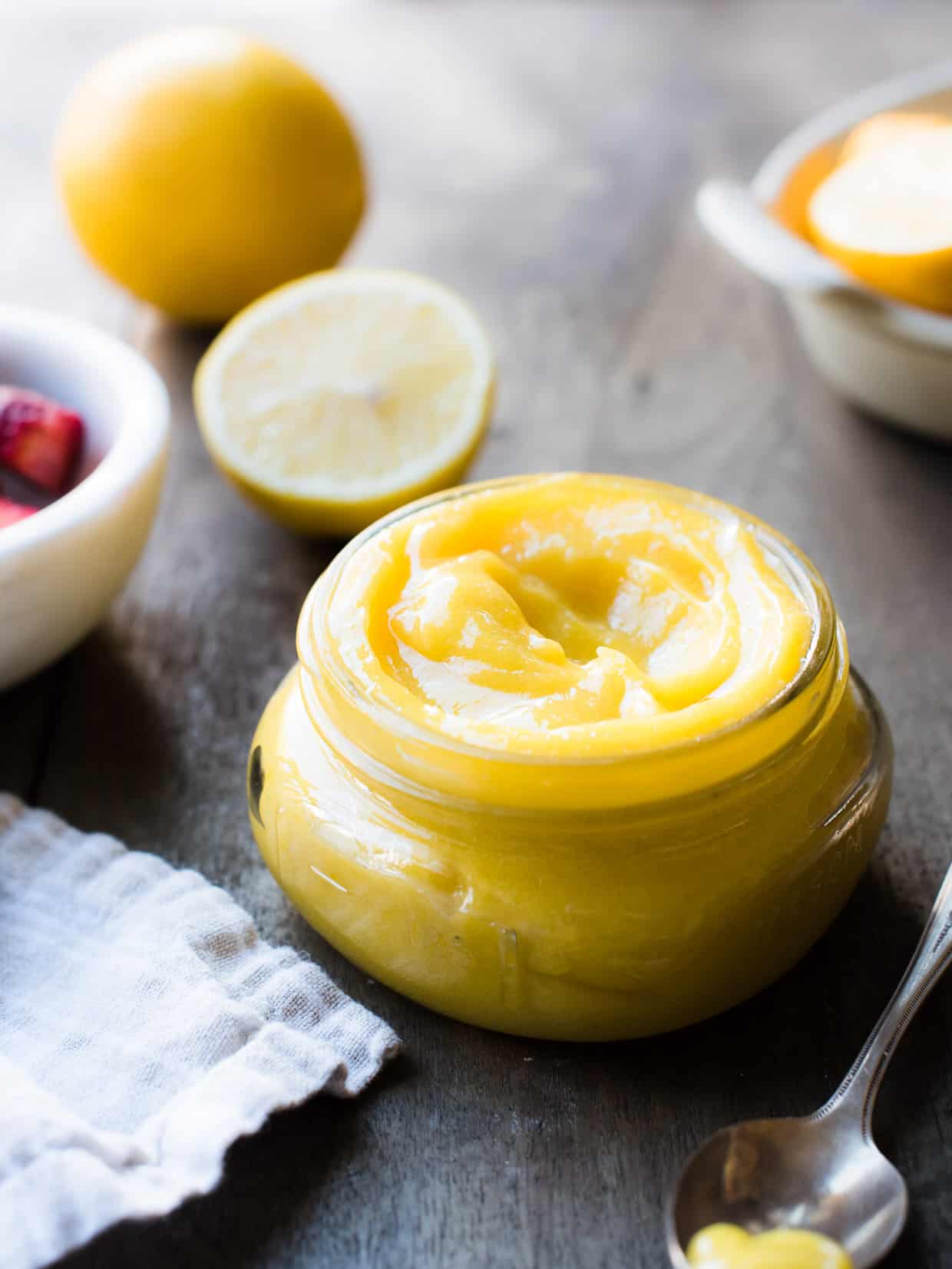 Note: This post first appeared August 7, 2011 and has been updated with improved kitchen notes, recipe annotation, photography and video. I hope you enjoy this favorite from my kitchen!
Today's post comes by way of a special request from a reader comment when I published my recipe for No Bake Lemon Curd Cheesecake Bars a few weeks ago. When I made the bars, I used the convenient (and divine) lemon curd from Trader Joe's. However, we don't all have a Trader Joe's nearby, and the truth is, Lemon Curd is really very simple to make. Thanks to Stef the request!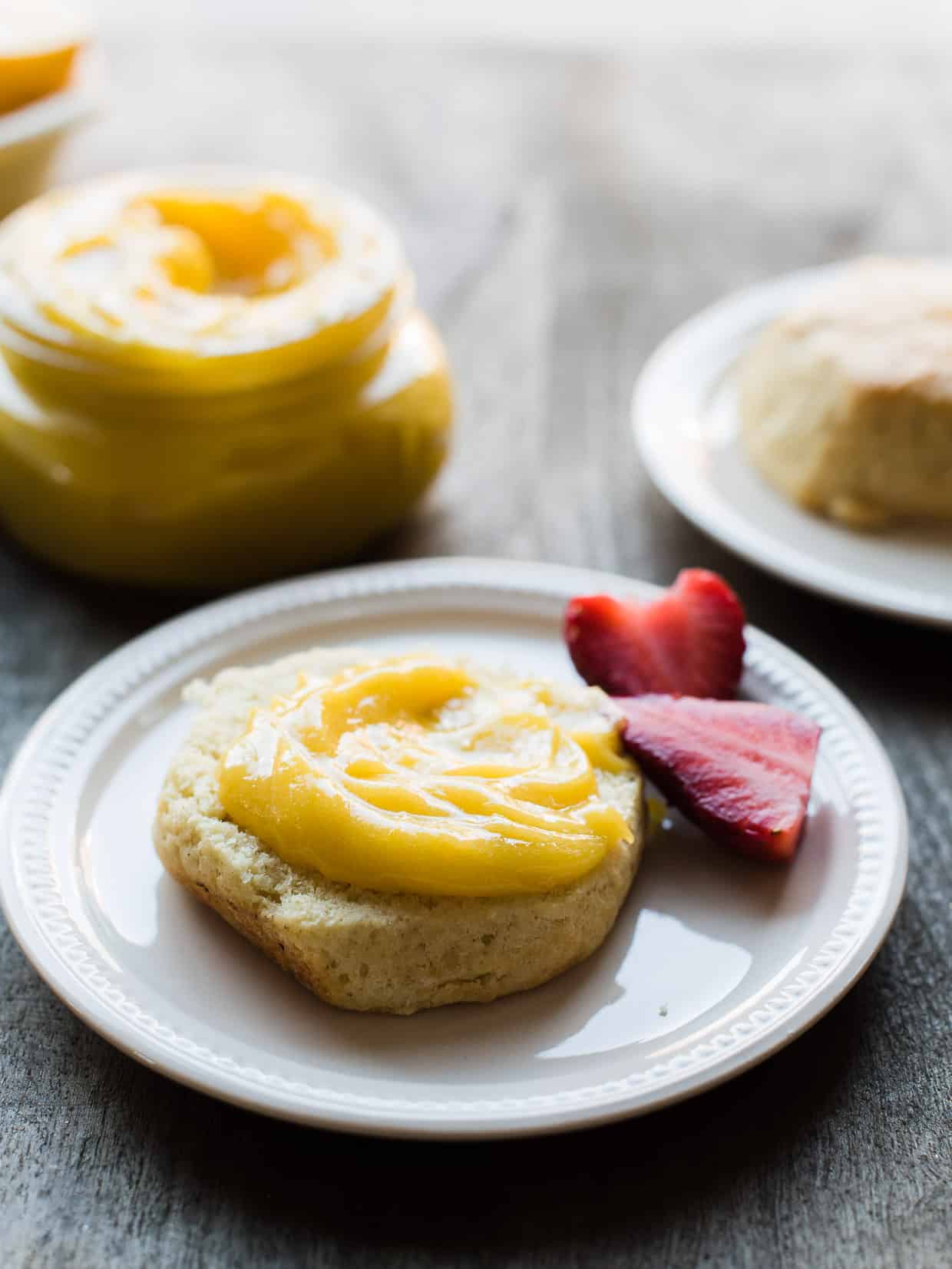 Lemon curd – I could eat it by the spoonful. I must confess, as simple as it is to make, I usually buy it. Honestly, I'm not sure why. Habit, perhaps. Or maybe because the Trader Joe's lemon curd tastes so damn good.
But, it really is so easy to make; store bought lemon curd isn't exactly time saving. You can whip up a batch in 15 minutes, and it will keep for a long while – about a week in the refrigerator, and much longer in the freezer.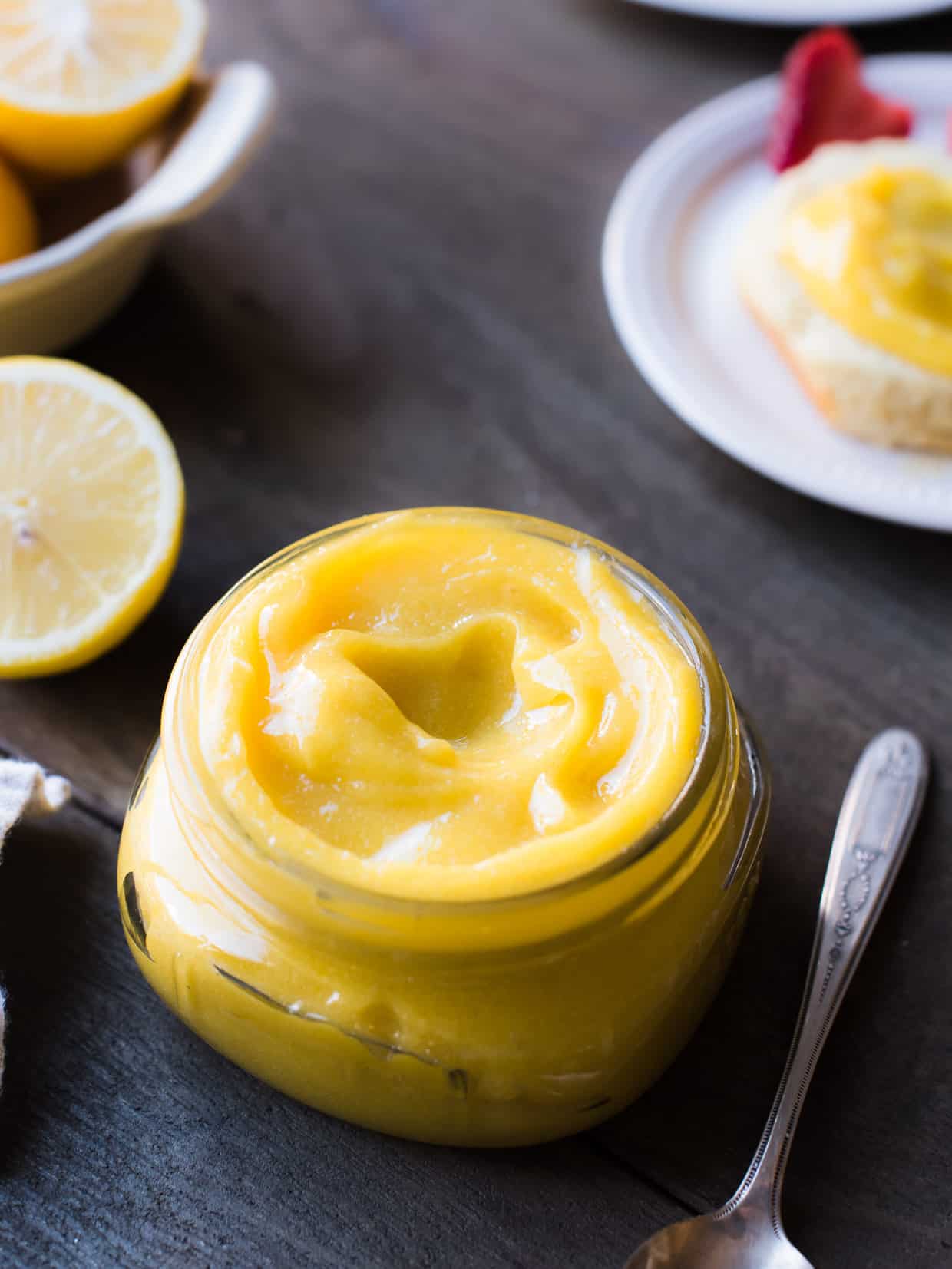 Simply put, lemon curd is a custard, but take a look at all the recipes in the books and online, and you will see that there can be quite a variation when it comes to the critical ingredient (other than the lemon, of course) and the methodology. There seems to be a debate as to whether one should use whole eggs, just yolks, or a combination of the two. They probably all work. But for the purpose of today's recipe, I wanted to recreate the lemony lusciousness I have grown accustomed to in the TJ's jar. This recipe is a marriage of Martha Stewart and David Lebovitz. If their lemon curds could marry, this would be their child.
Have 15 minutes? Make this lemon curd. You'll be licking the spoon in no time.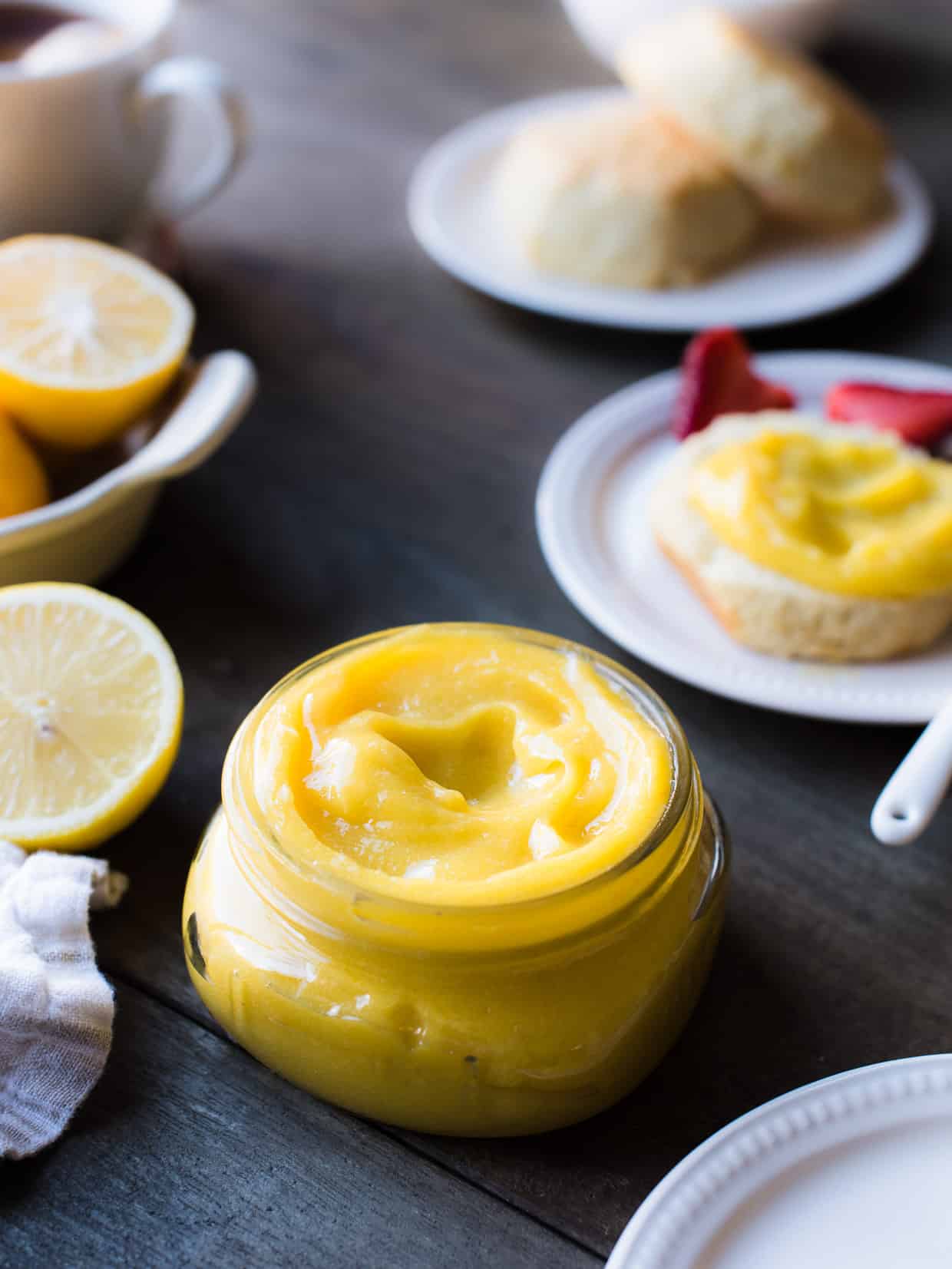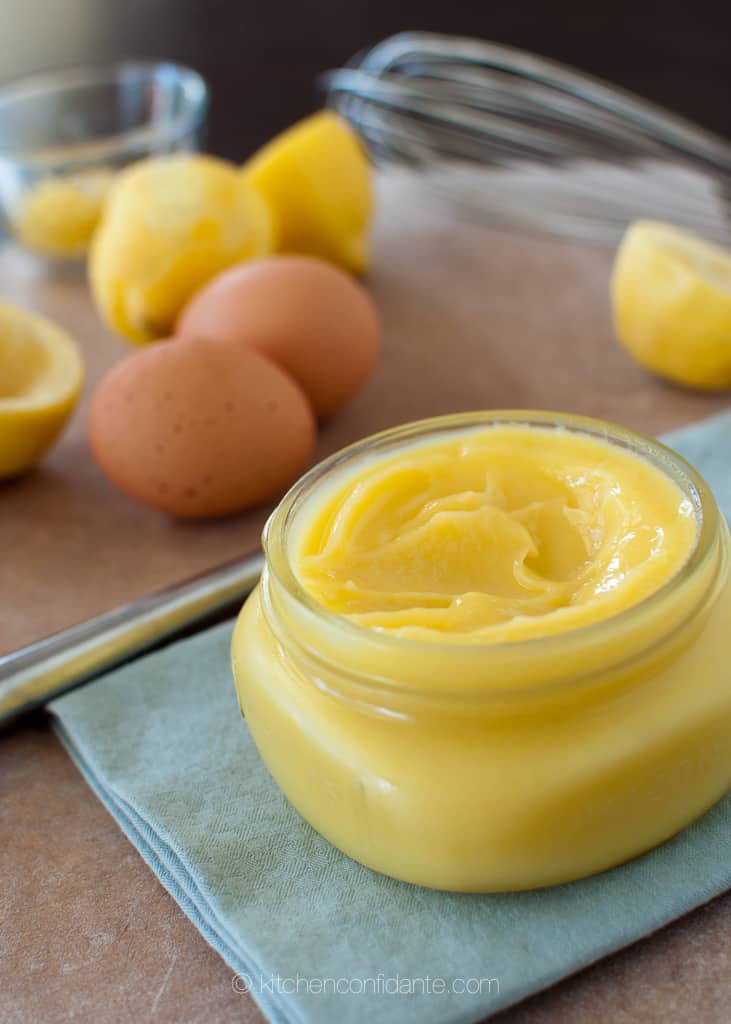 Wondering how to use lemon curd?  Besides slathering it on top of scones, be sure to check out these recipes that use lemon curd:
No-bake Lemon Curd Cheesecake Bars
Meyer Lemon and Raspberry Pavlova
Lemon Curd Frozen Yogurt
Lemon-berry Cheesecake Parfaits
Meyer Lemon Coffee Cake with Almond Streusel
Lemon Curd
Have 15 minutes? Make this easy, homemade lemon curd. You'll be licking the spoon in no time. (Make double – it makes a good gift!)
Ingredients
3

egg yolks

1

whole egg

3/4

cup

sugar

1/2

cup

lemon juice

zest of 2 lemons

4

tablespoons

unsalted butter

cut into small cubes
Instructions
In a small saucepan, whisk together egg yolk and egg until combined. While whisking, pour in sugar, lemon juice, and zest, and continue whisking until creamy and well incorporated, about one minute. Place over medium heat, whisking constantly, until the custard thickens and can coat the back of a wooden spoon, about 8-10 minutes.

Remove the pan from the heat, and stir in the butter, one cube at a time. Strain into a bowl or jar, cover the surface with plastic wrap, and chill in the refrigerator for at least one hour. Keep refrigerated.
Notes
Adapted from David Lebovitz's Improved Lemon Curd and Martha Stewart's Lemon Curd, The Martha Stewart Living Cookbook (MSL Omnimedia, 2000).
Gift Giving
This makes a delicious homemade gift. Just be sure to let your recipient know to keep it refrigerated.
Make it Dairy-Free
Reader Naomi L. made this lemon curd dairy-free by substituting the butter with one egg yolk plus 2 tablespoons of olive oil.
Can Lemon Curd Be Canned?
Many people ask if lemon curd can be processed in a hot water bath for long-term storage, similar to jams and jellies. I know friends who do make and can fruit curds. In general, what I have learned is frozen lemon curd can be kept much longer (up to 1 year) than lemon curd that is preserved by canning (3-4 months), but the key in doing it the latter way is using bottled versus fresh lemon juice. The worry is that fresh lemon juice lacks the acidity to make the canning safe.
I recommend checking out these two links that have info/recipes for canning lemon curd:
http://www.uga.edu/nchfp/how/can_02/lemon_curd.html
http://www.uga.edu/nchfp/publications/nchfp/factsheet
Nutrition
Serving:
2
Tbsp
|
Calories:
152
kcal
|
Carbohydrates:
19
g
|
Protein:
1
g
|
Fat:
8
g
|
Saturated Fat:
4
g
|
Cholesterol:
108
mg
|
Sodium:
12
mg
|
Sugar:
18
g
|
Vitamin A:
275
IU
|
Vitamin C:
5.7
mg
|
Iron:
0.2
mg