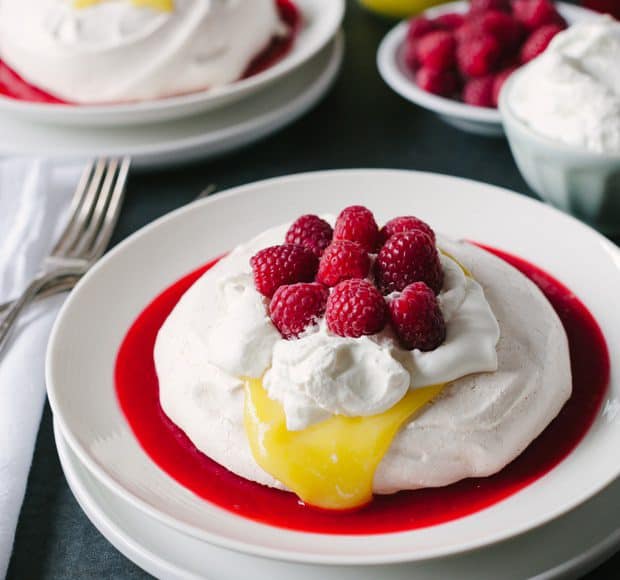 Meyer Lemon and Raspberry Pavlova
Just when I think I've got a good handle on Valentine's Day, I realize that I don't. You see, the holiday of love has changed. Gone are the days when I could focus on my one romantic love and celebrating him. Oh no. Apparently, my…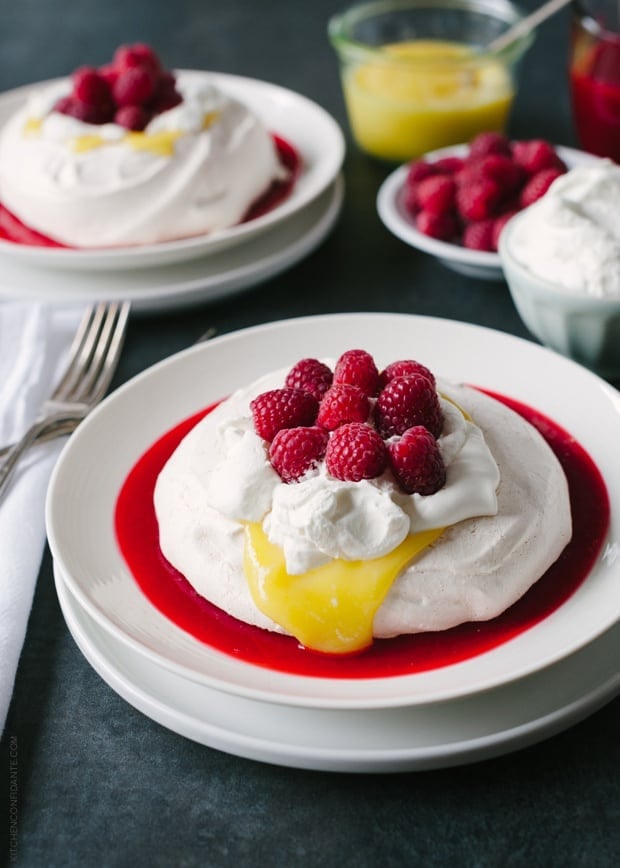 Meyer Lemon and Raspberry Pavlova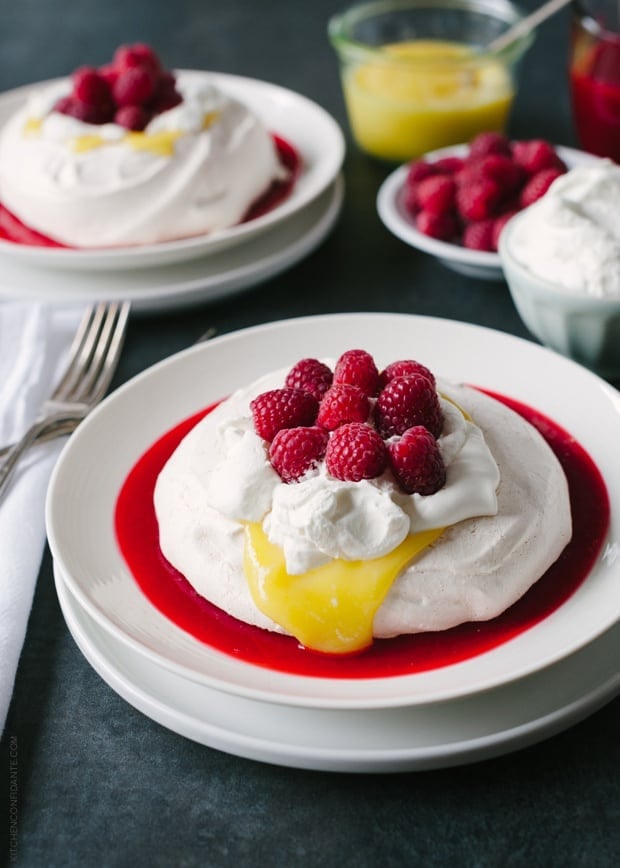 Just when I think I've got a good handle on Valentine's Day, I realize that I don't. You see, the holiday of love has changed. Gone are the days when I could focus on my one romantic love and celebrating him. Oh no. Apparently, my children believe that Cupid may visit and shower them with sweets. One trip to the Hallmark store and my head was swimming in a sea of pink and red! I managed to emerge with cards not just for my husband and my little ones, and perhaps a few extra special relatives, but now I realize that I (I mean, they, ahem) have yet to assemble our [Pinterest-quality] handmade cards to each of my children's 25+ classmates.
Since when did it get so complicated?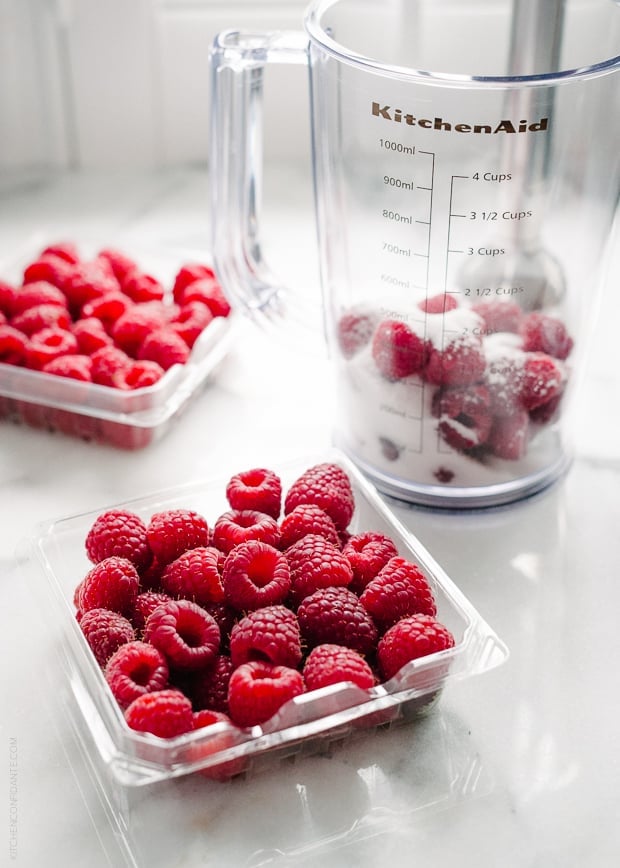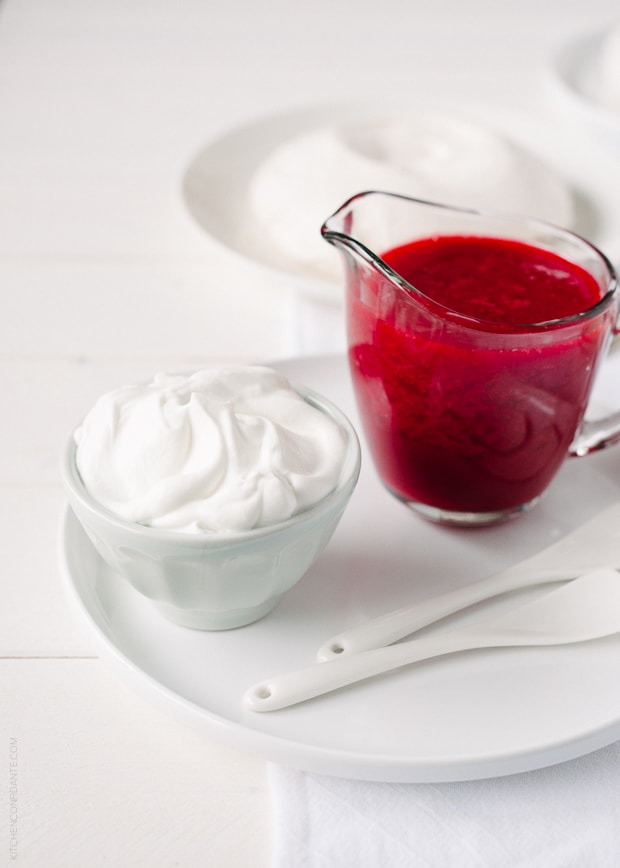 Well, if you find yourself feeling a little lost as I sometimes do, maybe this might help. I have a guest post on the KitchenAid blog, The Kitchenthusiast, and I am sharing one of my absolute favorite desserts, and it is totally worthy of your sweetie's sweet tooth. I fell head over heels in love with Pavlova years and years ago when I visited Australia, so this Meyer Lemon and Raspberry Pavlova is my way of showing my Valentines just how much they mean to me. Whispery light meringues are topped with my adored Meyer lemon curd, whipped cream and fresh raspberries, and swim in a pool of gorgeously hued raspberry sauce. Share it with the ones you love!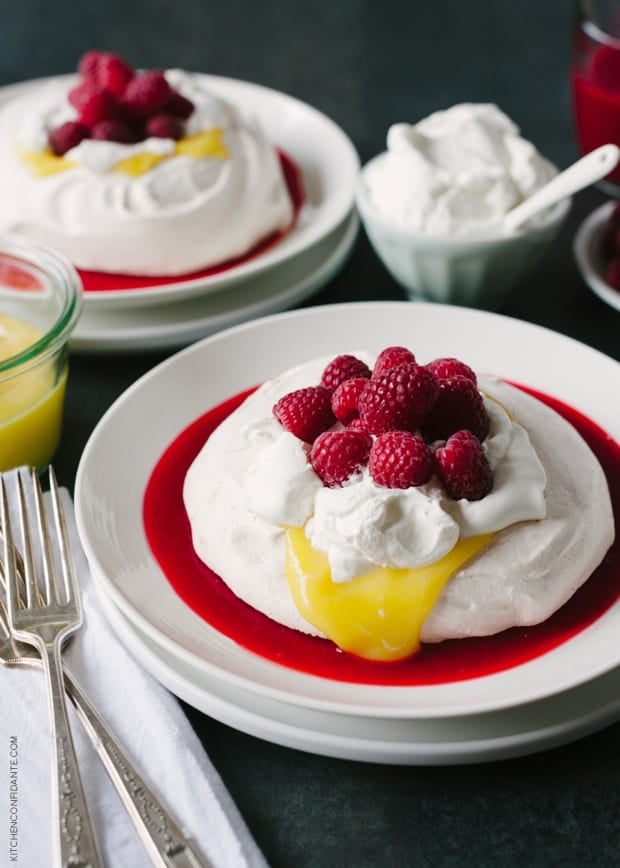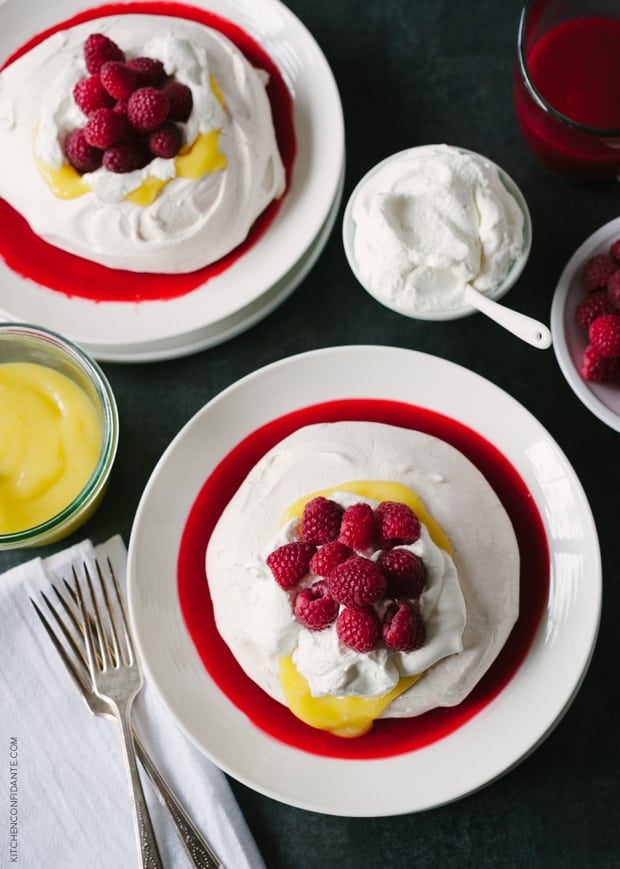 Join me and find the recipe for Meyer Lemon and Raspberry Pavlova at The Kitchenthusiast by KitchenAid!