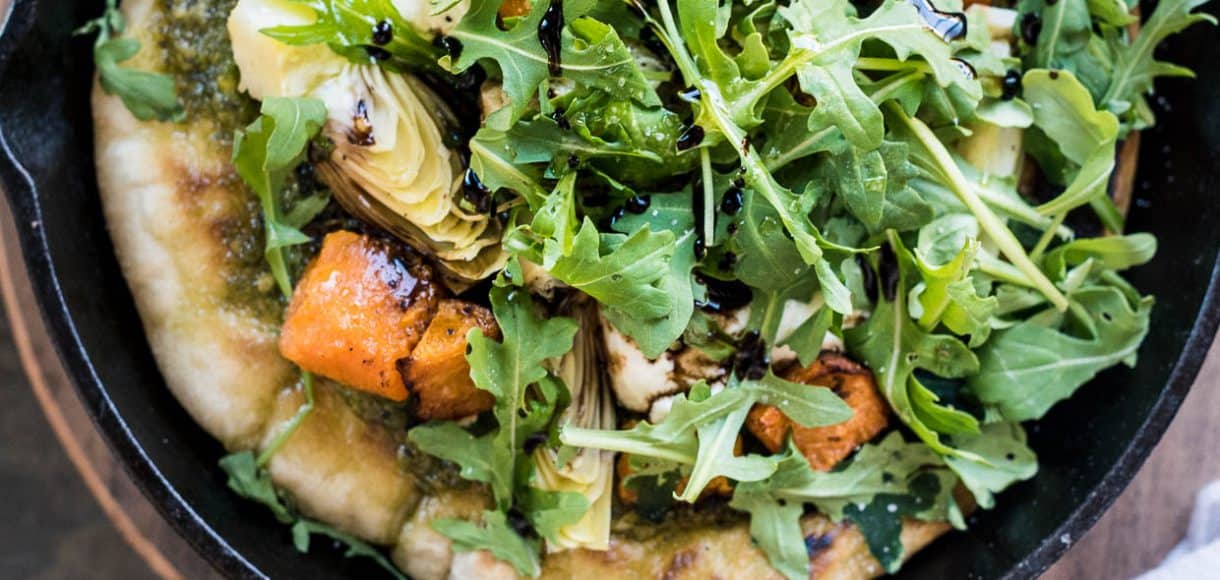 Skillet Pesto Flatbread with Goat Cheese, Artichokes and Roasted Butternut Squash
Who says you need an oven? This Skillet Pesto Flatbread with Goat Cheese, Artichokes and Roasted Butternut Squash made on the stovetop will surprise you!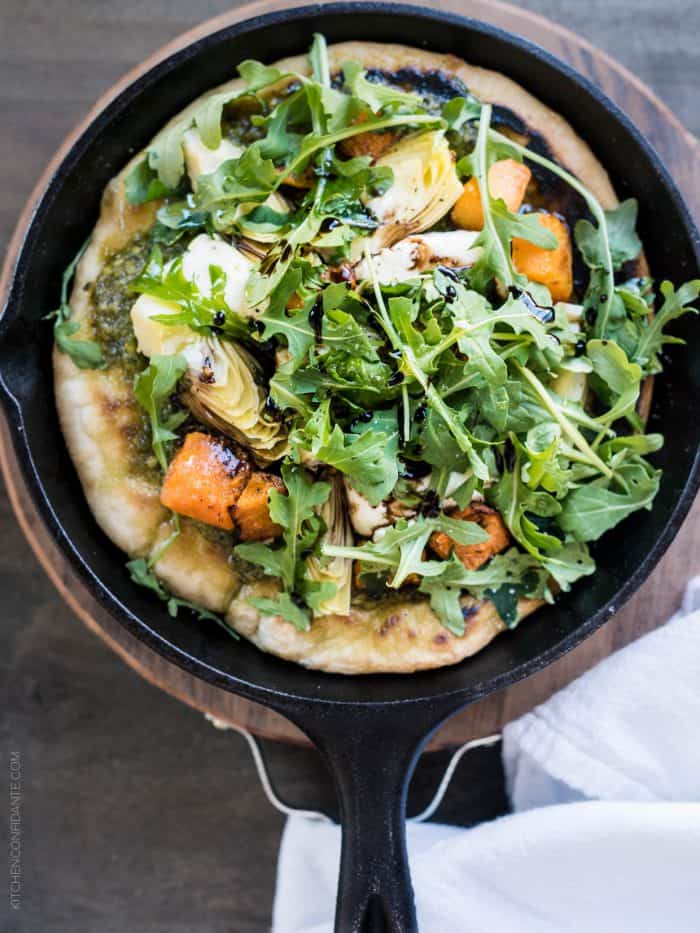 Skillet Pesto Flatbread with Goat Cheese, Artichokes and Roasted Butternut Squash
Today I'm sharing My Signature Moments and the inspiration behind this delicious Skillet Pesto Flatbread with Goat Cheese, Artichokes and Roasted Butternut Squash that features the launch of the Safeway Signature family of brands, available exclusively at Safeway stores. This post is sponsored by Safeway.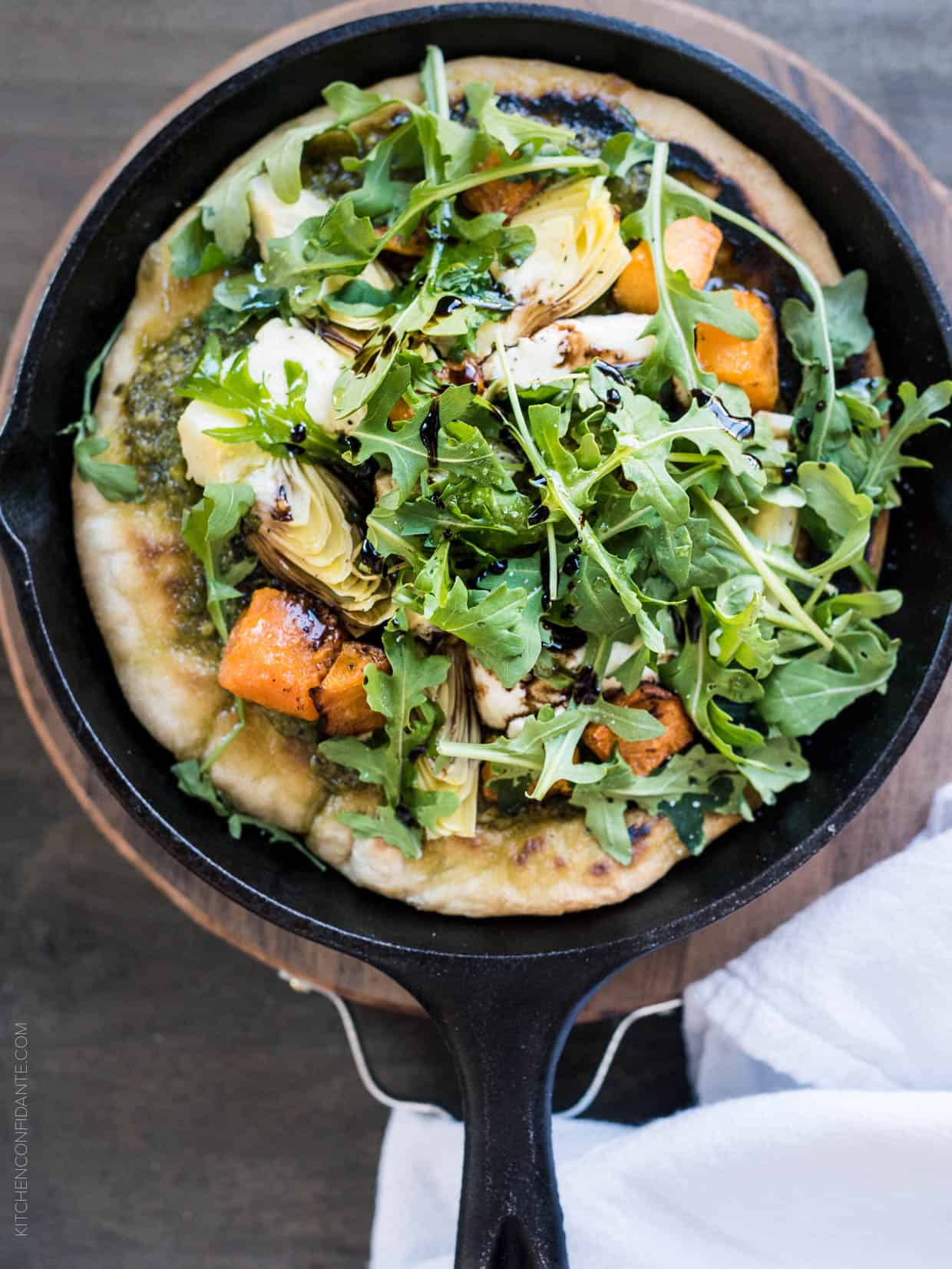 If you're like me — constantly dreaming up delicious ideas, not to mention feeding a voracious family — it's inevitable: going to the grocery store becomes a daily event. As much as I try to plan my meals for the week, half the time, popping into my local market is just part of the routine, whether it's a shopping trip to load up on essentials or to pick up that one random item I need for a recipe.
Being at the market that often, you rely on navigating the store quickly and efficiently, and you learn to stick to brands you trust. Once I have a store mapped out in my head, I pride myself on being able to run in and out, lickety split. (Side note to store managers: pretty please stop rearranging the shelves! My sanity thanks you.)
I run to my neighborhood Safeway so often during the week that when I had the chance to spend some time with them a few weeks ago and get to know their Signature products better, I couldn't resist! It was an opportunity to learn more about the launch of the Signature family of brands – did you know that there are over 4,000 items, ranging from coffee to juice, dried fruit to cereal, as well as prepared foods and even paper towels? I honestly had no idea. When you're like me and running through the aisles, it's easy to lose count.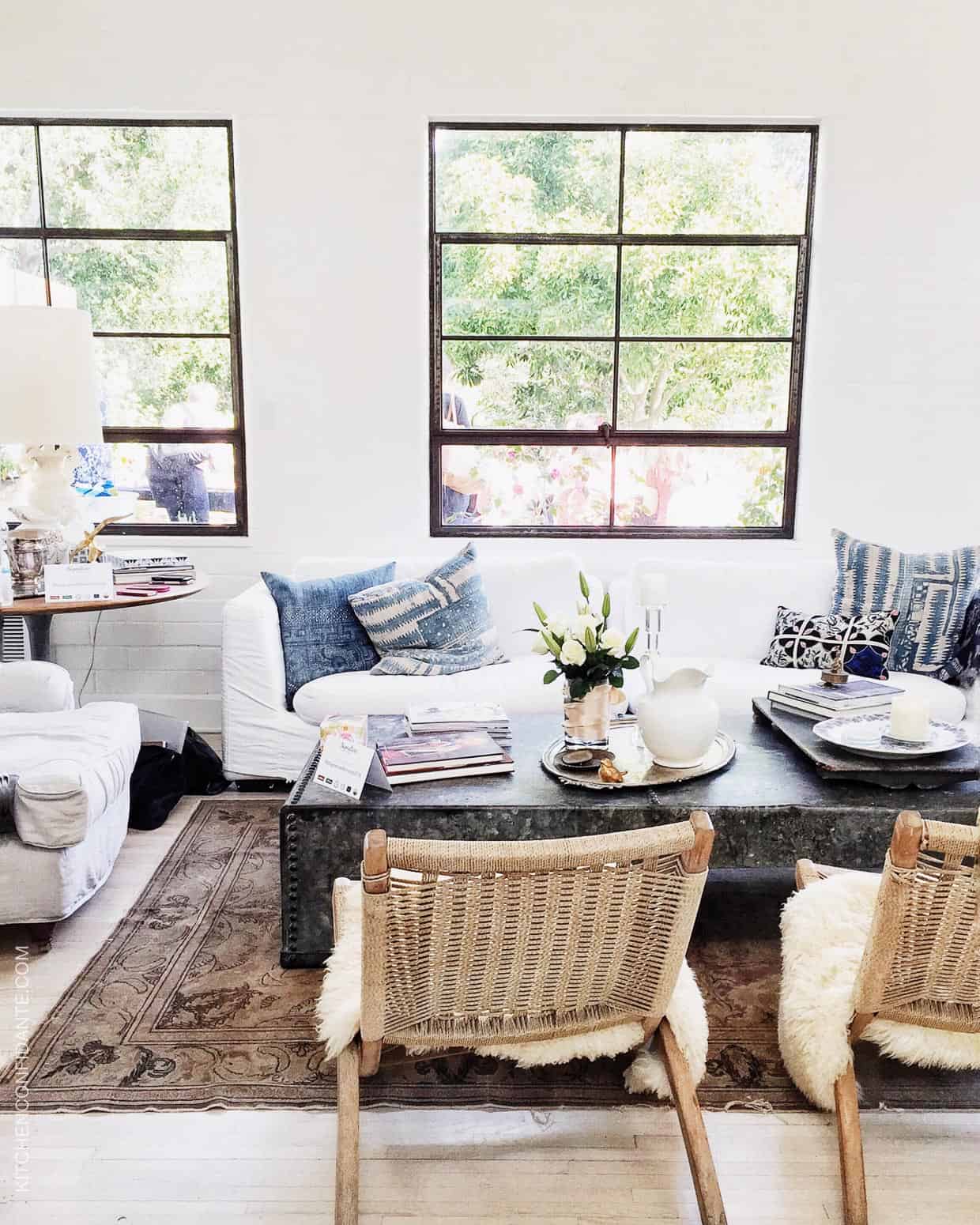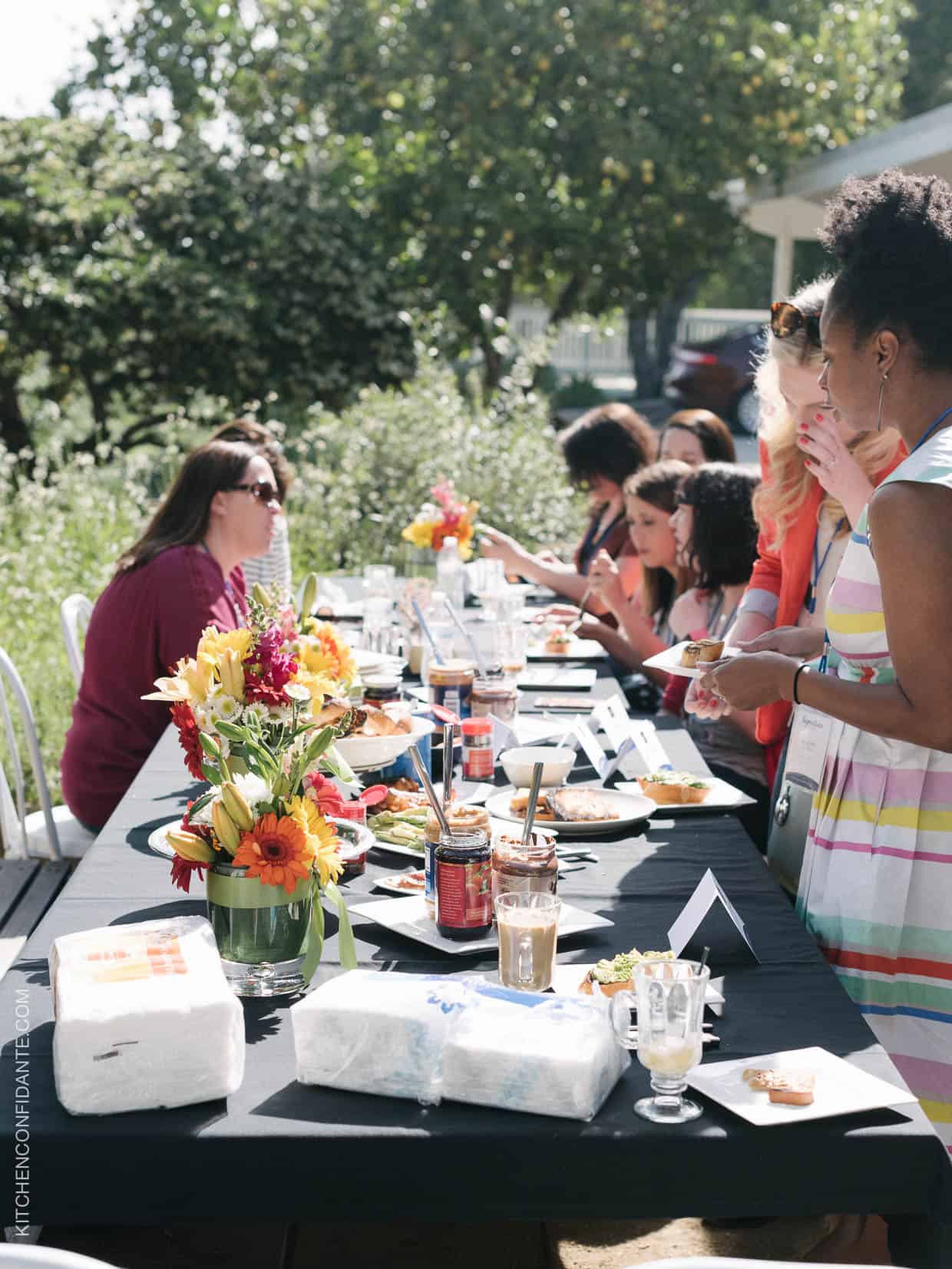 Along with bloggers from all across the country, I spent a beautiful day in the Hollywood Hills a few weeks ago, and the morning was filled with all kinds of delicious inspiration from Chef Jeff Anderson, the Executive Chef of Albertsons Companies Culinary Kitchens and Technical Center. Chef Jeff shared countless tips for creating delicious meals using the ingredients in the Signature product line. From soups to marinades, it was a great reminder that tasty moments don't have to equal hours in the kitchen when you can use Signature ingredients in a clever way.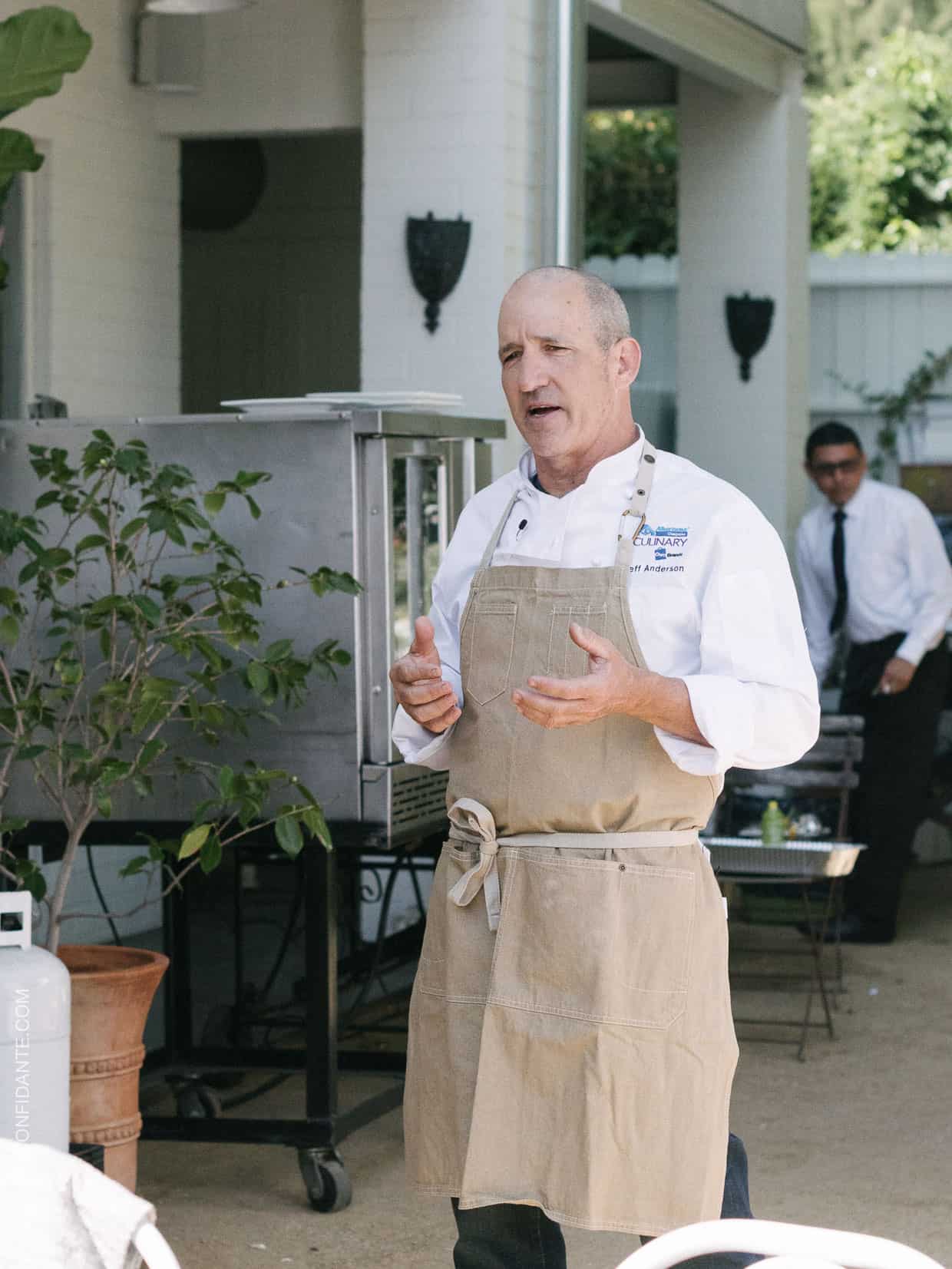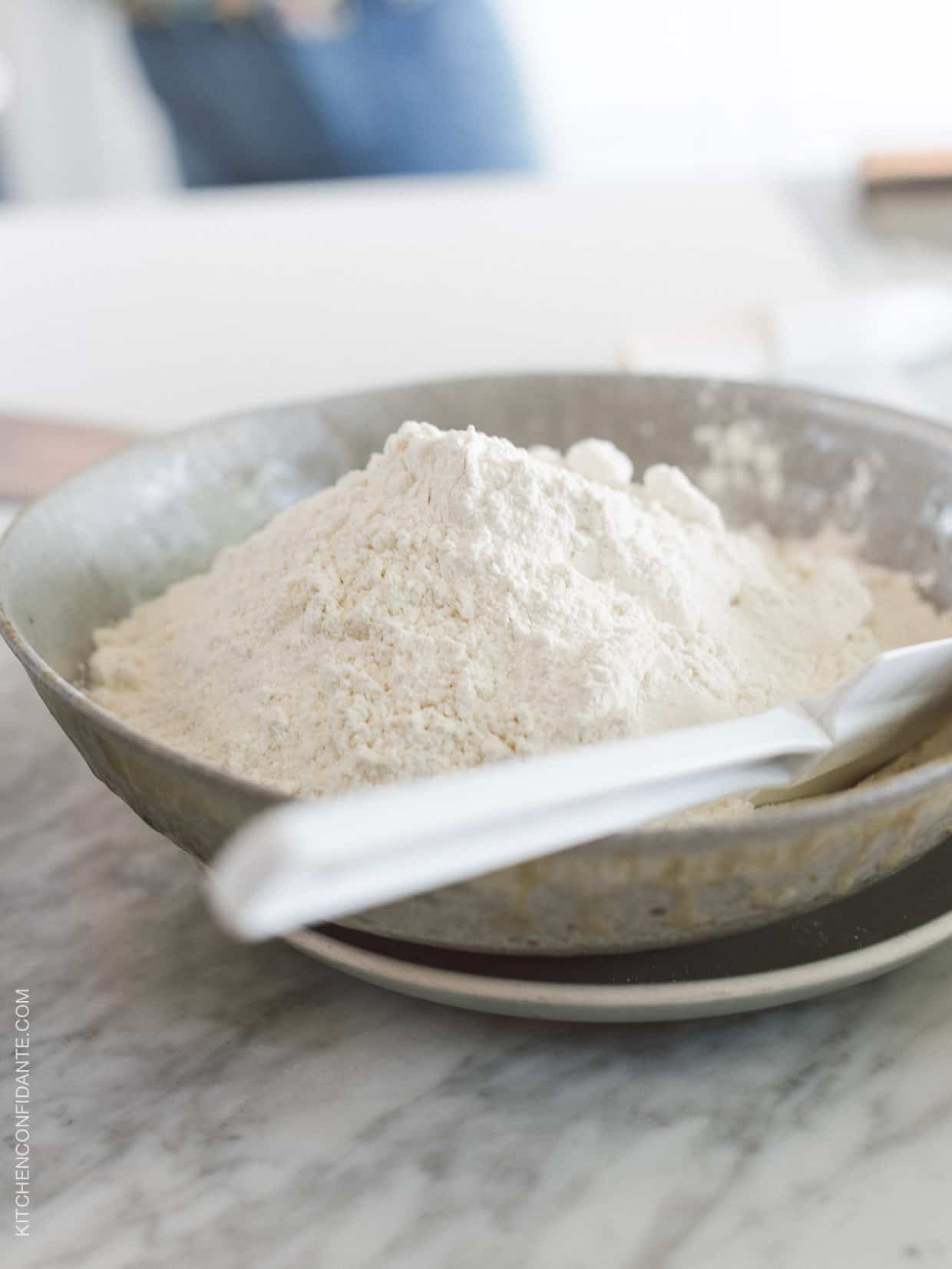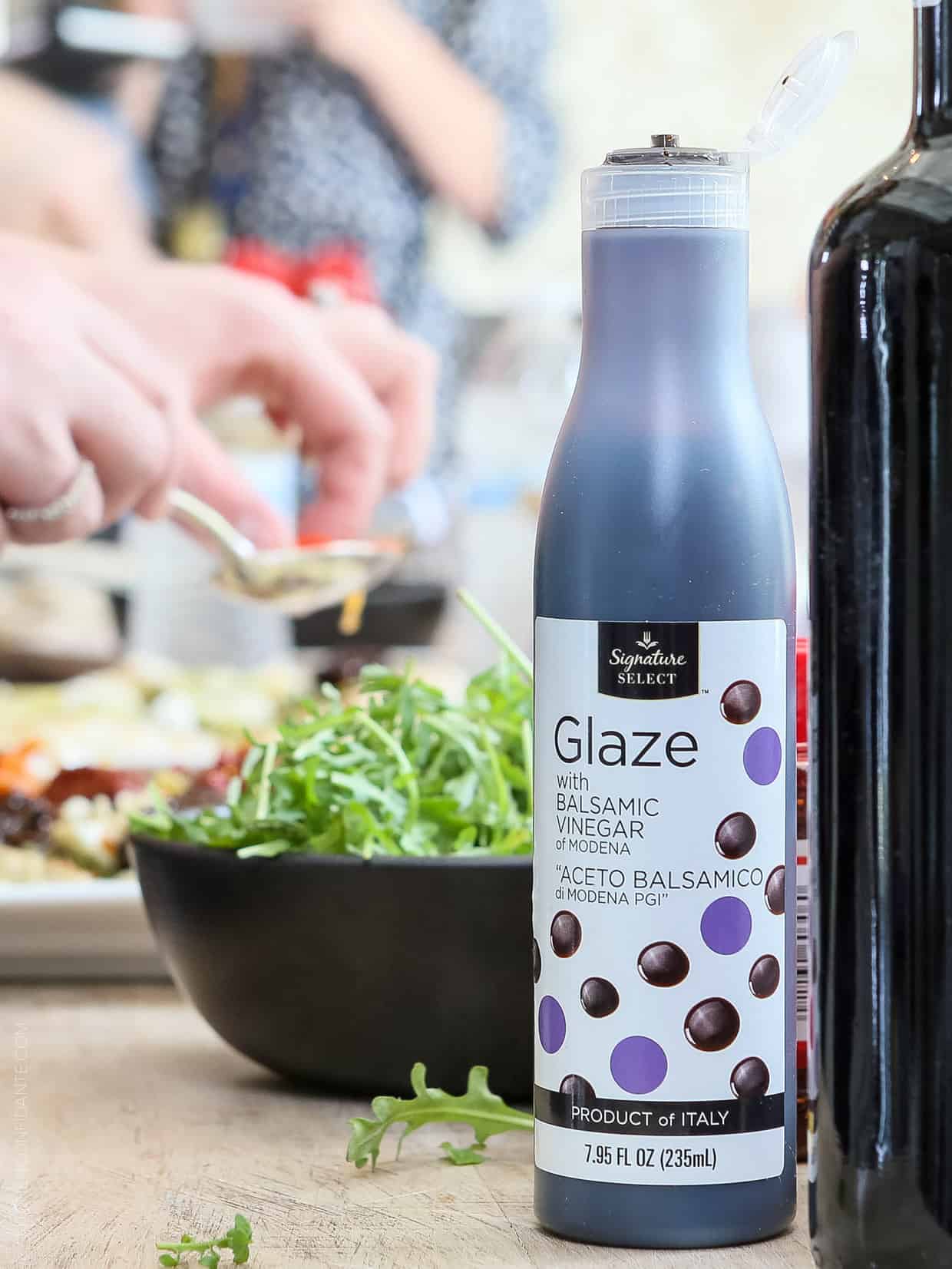 And when it came to dessert, we were in for a special treat, in more ways than one. The host of Cooking Channel's Dinner at Tiffani's Tiffani Thiessen – you may remember her from Saved By the Bell and Beverly Hills 90210 – spent time with us in the kitchen, sharing her secrets for simply delicious ice cream sandwiches and affogatos, featuring Signature SELECT Ice Cream and coffee. We were all charmed by her down to earth personality, not to mention her infectious laugh – and her love for food!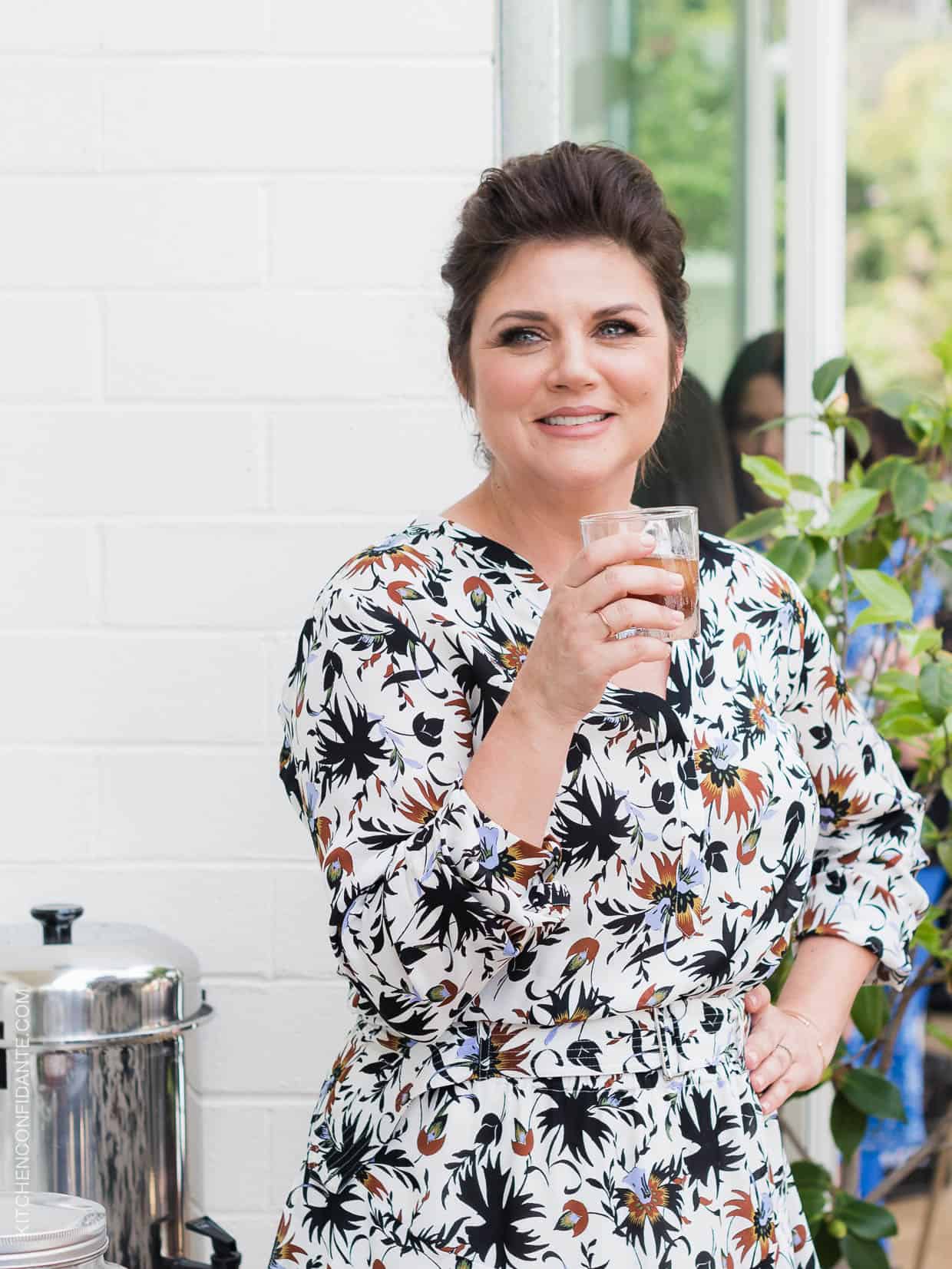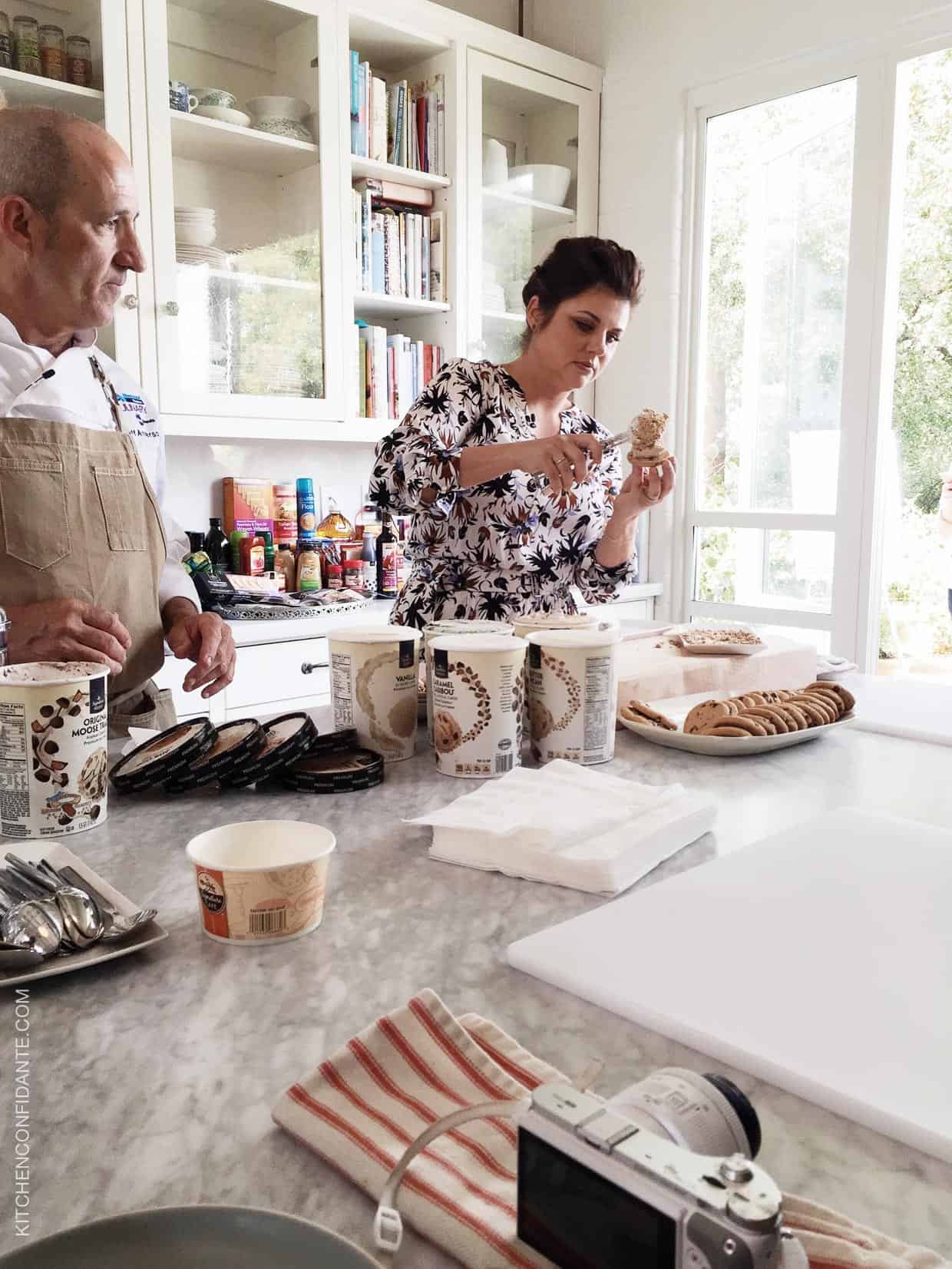 We did spend some hands-on time in the kitchen, too, and this was perhaps My Signature Moment that I will remember most. Handmade grilled flatbreads were the perfect way for all of us to get creative in the kitchen, with a bar full of Signature ingredients to customize our flatbreads however we wished. I made a Grilled Pesto Flatbread with Goat Cheese, Artichokes and Roasted Peppers and Butternut Squash – and I couldn't wait to share it with you.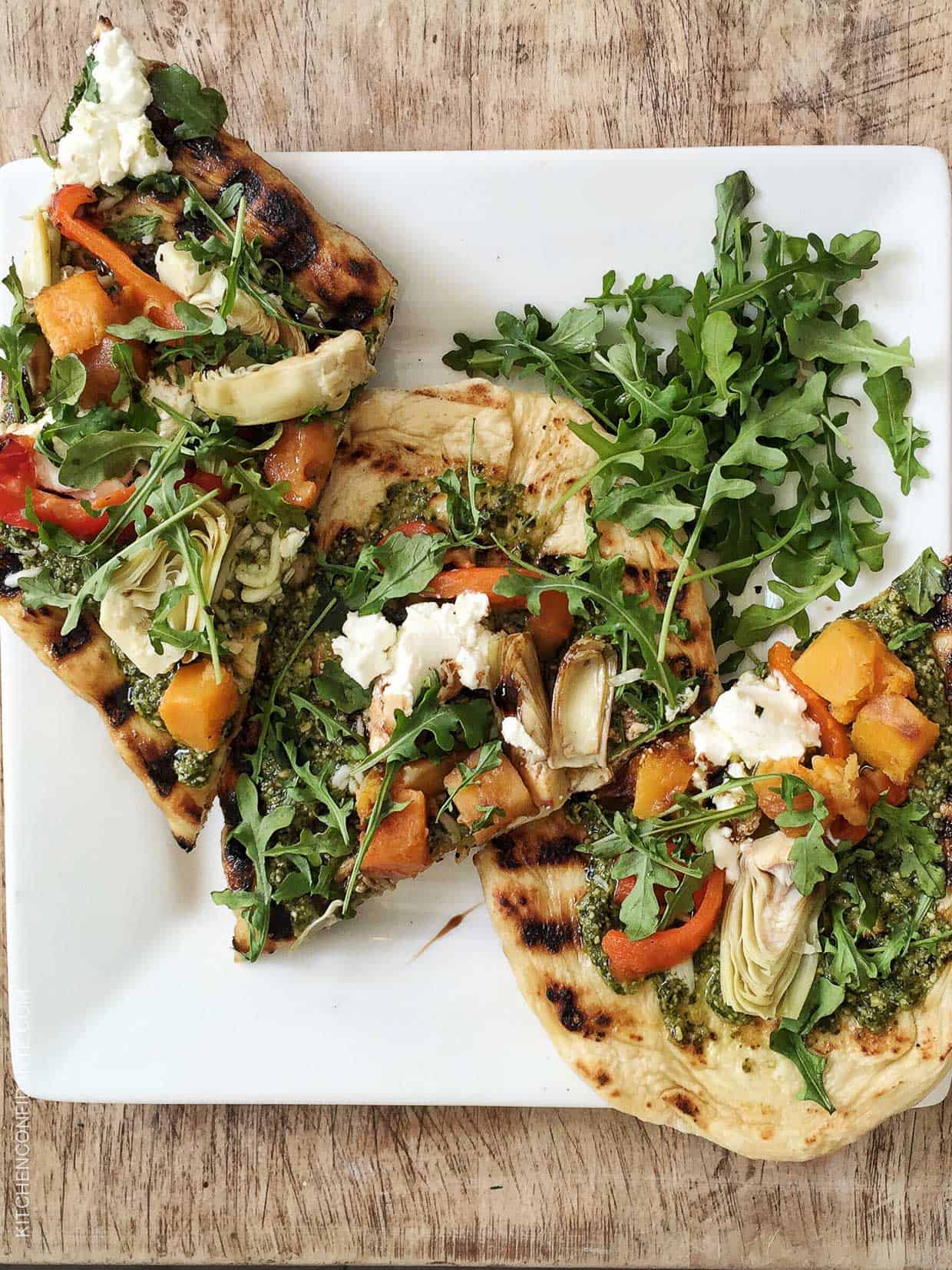 Grilled flatbreads are not at all difficult to make, and we were a little spoiled as we had access to a huge grill and industrial ovens, but I wanted to take this concept and show you a way to make it without even firing up your oven at home. Pizza without an oven? Yes, it can be done.
To make this easy Skillet Pesto Flatbread with Goat Cheese, Artichokes and Roasted Butternut Squash, all you need is a skillet and your stove top, and some Signature ingredients, of course.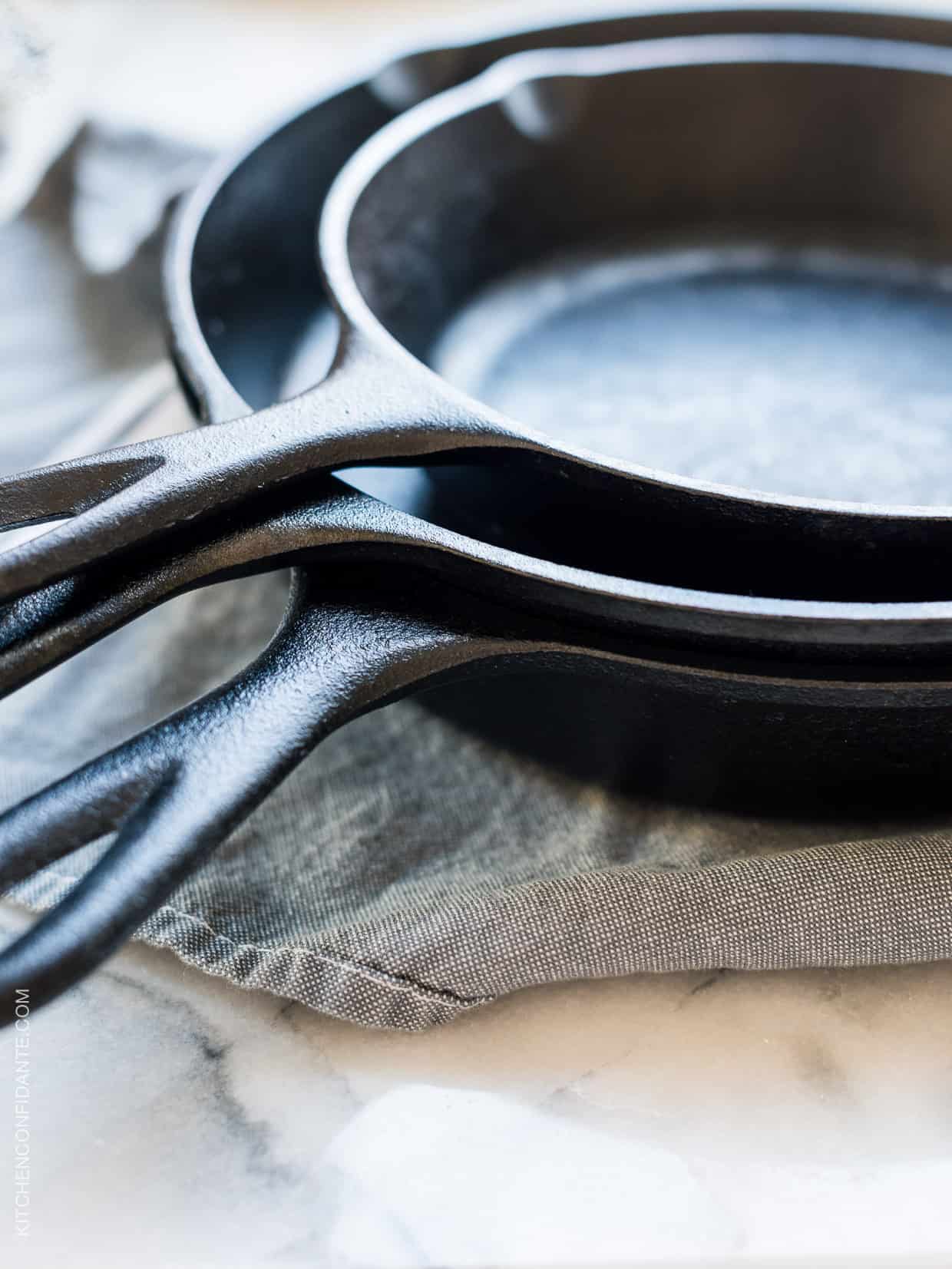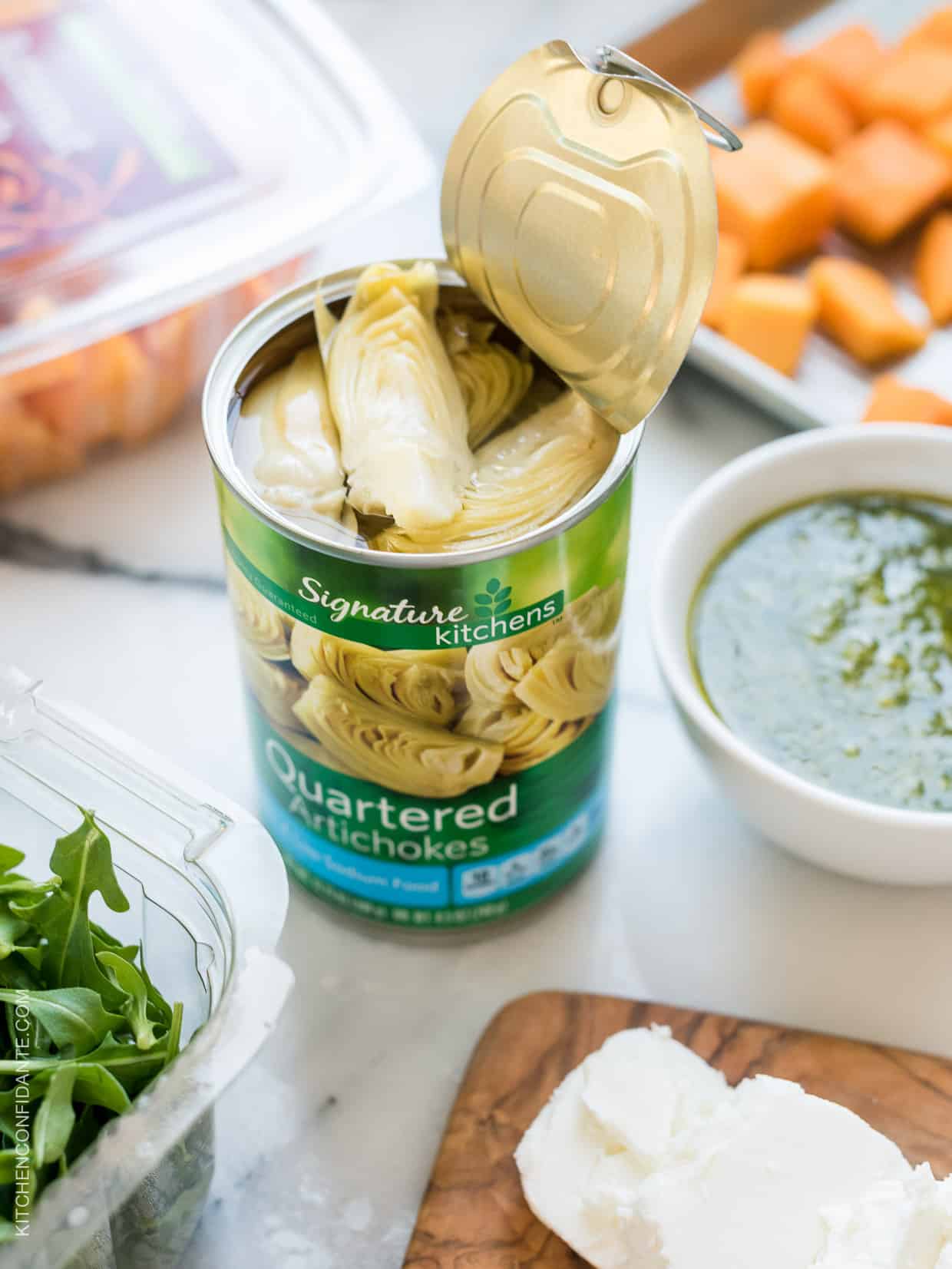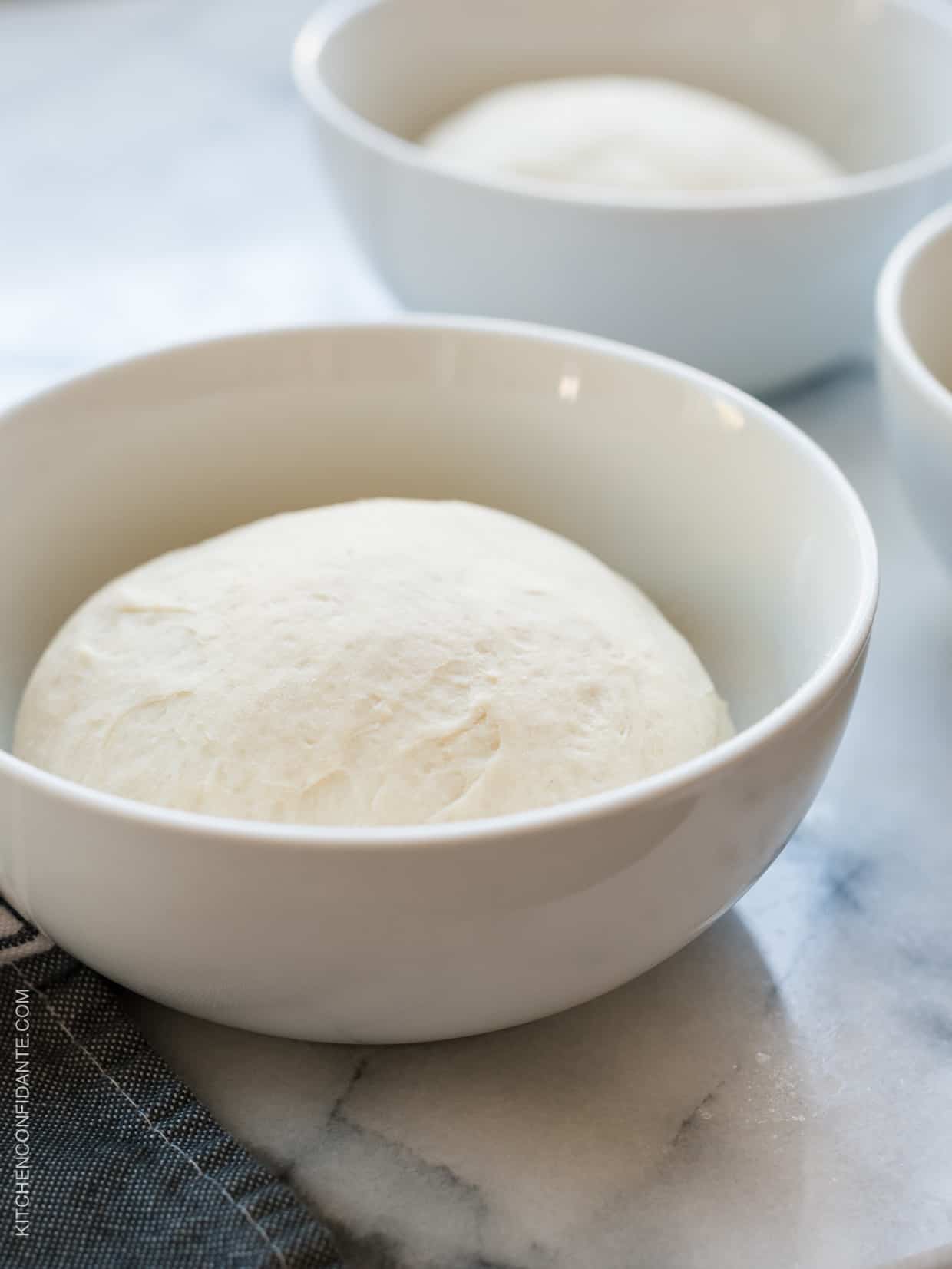 With a simple dough, you can make the pizza in a hot covered skillet, where it rises in just minutes – one flip and a quick scattering of toppings, and you can have a skillet flatbread on the table in about five minutes!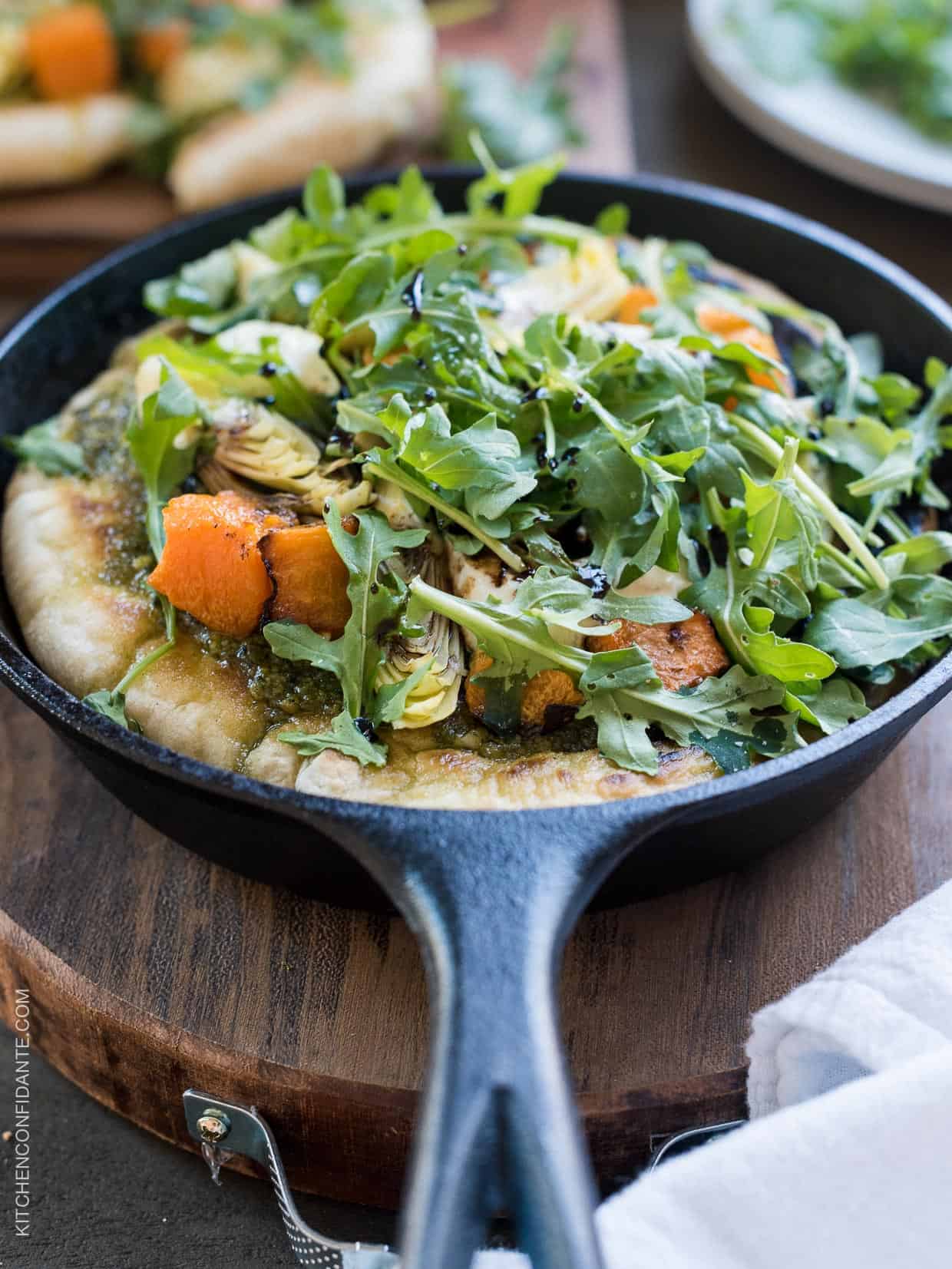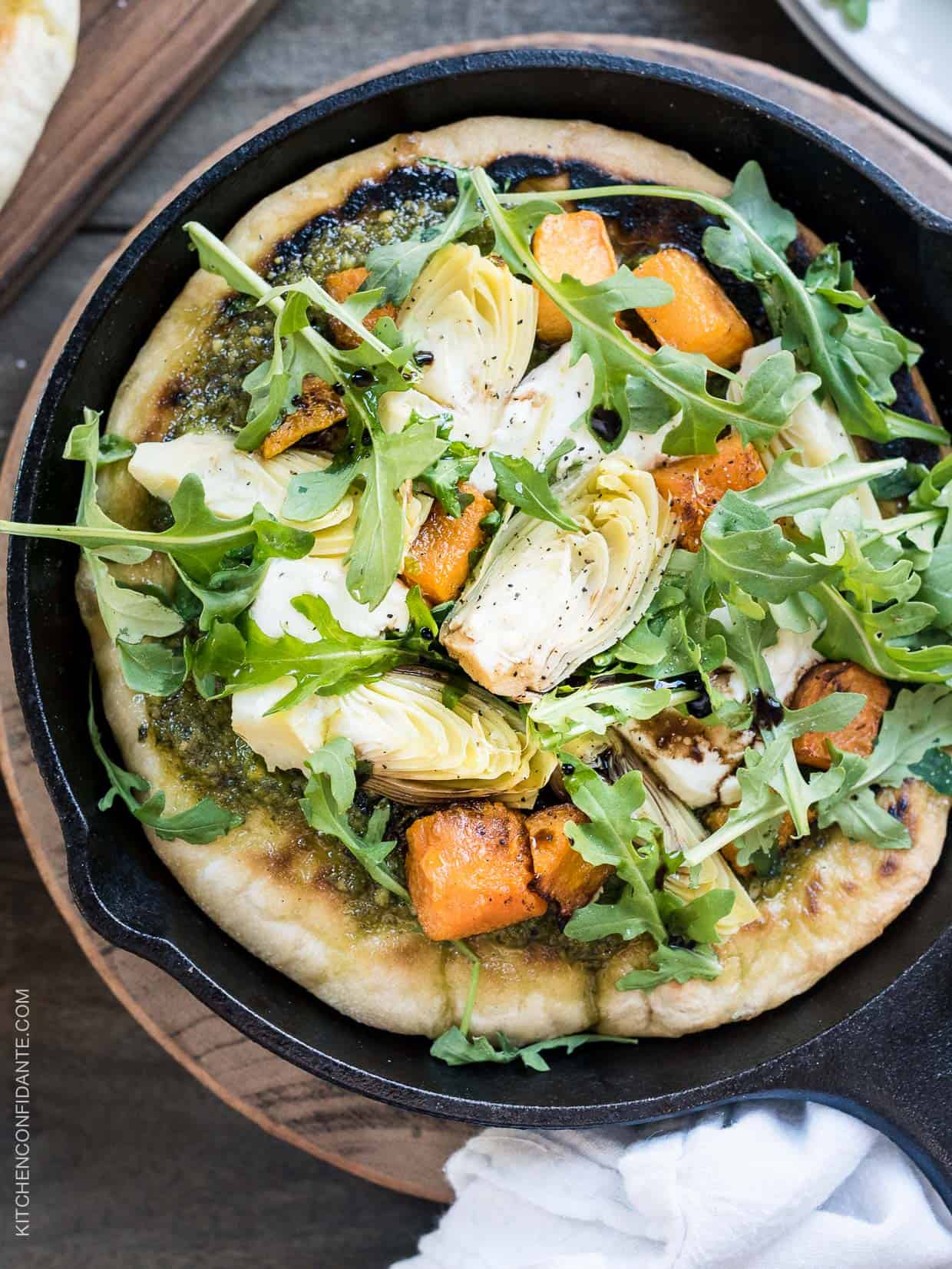 All meals should be this easy and memorable, don't you agree?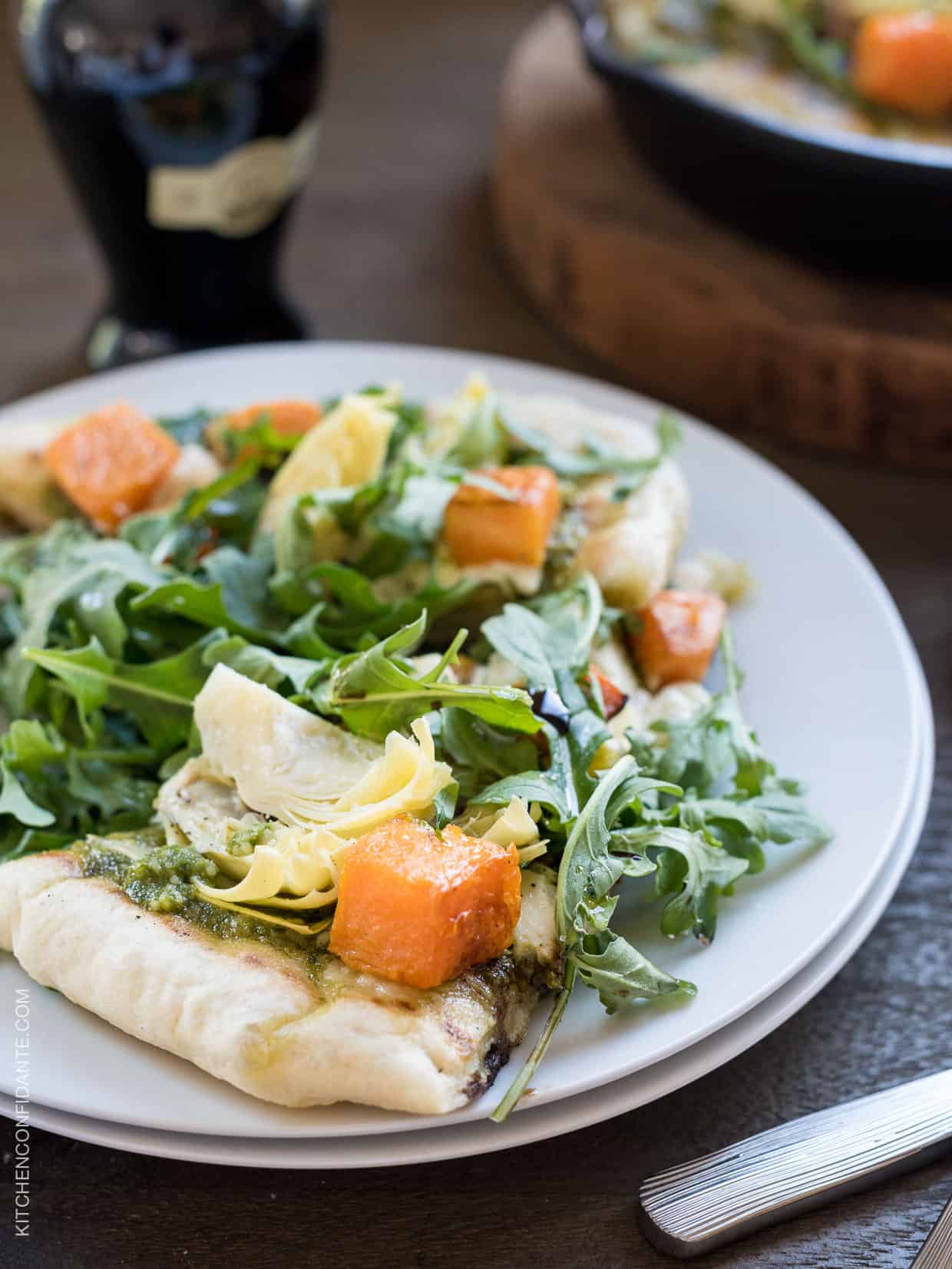 Note: I buy my Signature products here in the Bay Area at my local Safeway stores, and you can also find them at all Albertsons Companies grocery stores, including Albertsons, Safeway, ACME, Vons, Pavilions, Jewel-Osco, Randalls, Tom Thumb, Shaws, Star Market, United Express, United and Carrs/Safeway.
Disclosure: This post is brought to you in partnership with Safeway. Thank you for supporting brands that matter to me; sponsored posts such as this help behind the scenes at Kitchen Confidante. All opinions in this post are, as always, my own.
MORE FUN FLATBREAD RECIPES TO TRY
Caramelized Onion, Feta & Serrano Ham Flatbread
Grilled Naan Flatbread with Grapes, Onion Jam, Prosciutto and Double-Crème Cheese
Saag Paneer Naan Pizza
Dutch Oven Pizza
Chicken Pesto Pizza
Skillet Pesto Flatbread with Goat Cheese, Artichokes and Roasted Butternut Squash
Who says you need an oven? This Skillet Pesto Flatbread with Goat Cheese, Artichokes and Roasted Butternut Squash made on the stovetop will surprise you!
Ingredients
Flatbread Dough:
1 1/3

cups

lukewarm water

about 100°F

1 1/2

teaspoons

granulated yeast

1 1/2

teaspoons

kosher salt

1 1/2

teaspoons

Signature Kitchens granulated sugar

2

tablespoons

Signature SELECT olive oil

3 1/4

cups

Signature Kitchens all-purpose flour

water or melted butter

for skillet
For the Toppings:
1

cup

pesto

8

oz

goat cheese

sliced in rounds

3

cups

roasted Signature Farms butternut squash

1 15-

oz

can Signature Kitchens canned quartered artichokes hearts

freshly ground black pepper

arugula

Signature SELECT olive oil

Signature SELECT balsamic vinegar
Instructions
Make the dough:
In a large bowl or the bowl of an stand mixer, mix the water, yeast, salt, sugar and olive oil. Let it stand for about 2-3 minutes. Add the flour and mix, either with a wooden spoon and some good elbow grease or the paddle attachment of the stand mixer – mix the dough until it is just combined, without kneading.

Lightly cover the bowl and place in a warm spot to let the dough rise until the dough has doubled in size and is flat on top, about 2-3 hours. Refrigerate the dough, lightly covered, for at least 30 minutes or until you are ready to use (this can be done several days in advance, if you wish, up to 12 days).
Make the flatbreads:
Dust the dough lightly with flour, then divide the dough into three pieces, sprinkling with a little more flour and forming them into balls by stretching the dough underneath. Flatten the dough using your hands until they are about 1/2 inch (for a thicker crusor thinner (for thin crusand about 10 inches in diameter, depending on the size of your skillet. Let rest while you heat your skillets and gather your toppings.

Heat a skillet(s) over high heat. Take the dough and lightly spray with water or brush with melted butter. Place wet side down on the hot skillet and cover. Cook for about 2-3 minutes, and when brown, slightly spray/brush the top with water or butter and flip the dough. Quickly spread the pesto onto the dough, leaving about a 1 inch margin from the edges. Sprinkle with goat cheese, butternut squash, artichokes, and season with salt and pepper. Scatter some arugula on top and cover, letting it cook for about 2 minutes more. Carefully transfer the flatbread onto a cutting board and repeat with remaining dough.

Serve the flatbreads with more arugula and a drizzle of olive oil and balsamic vinegar.
Notes
Make it ahead: After rising, the dough can be refrigerated for up to 12 days. See recipe for complete details. Flatbread dough from Olive Oil Dough, The New Artisan Bread in Five Minutes a Day by Jeff Hertzberg, M.D. and Zoe Francois (Thomas Dunn Books, 2013).
Nutrition
Calories:
1351
kcal
|
Carbohydrates:
138
g
|
Protein:
37
g
|
Fat:
71
g
|
Saturated Fat:
19
g
|
Cholesterol:
41
mg
|
Sodium:
2806
mg
|
Potassium:
715
mg
|
Fiber:
12
g
|
Sugar:
10
g
|
Vitamin A:
18841
IU
|
Vitamin C:
61
mg
|
Calcium:
357
mg
|
Iron:
10
mg