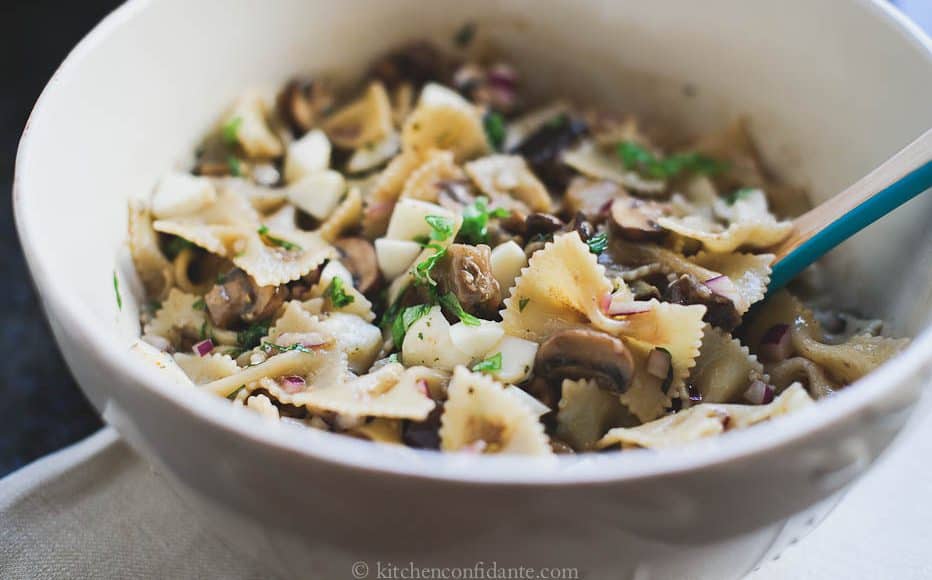 Warm Eggplant & Mushroom Pasta Salad
It's been deliciously chilly at night…and warm and balmy during the day. I hate to sound like a romantic weather reporter, but when it comes down to it, the weather dictates how I eat. When the house cools down and I pull on sweaters as…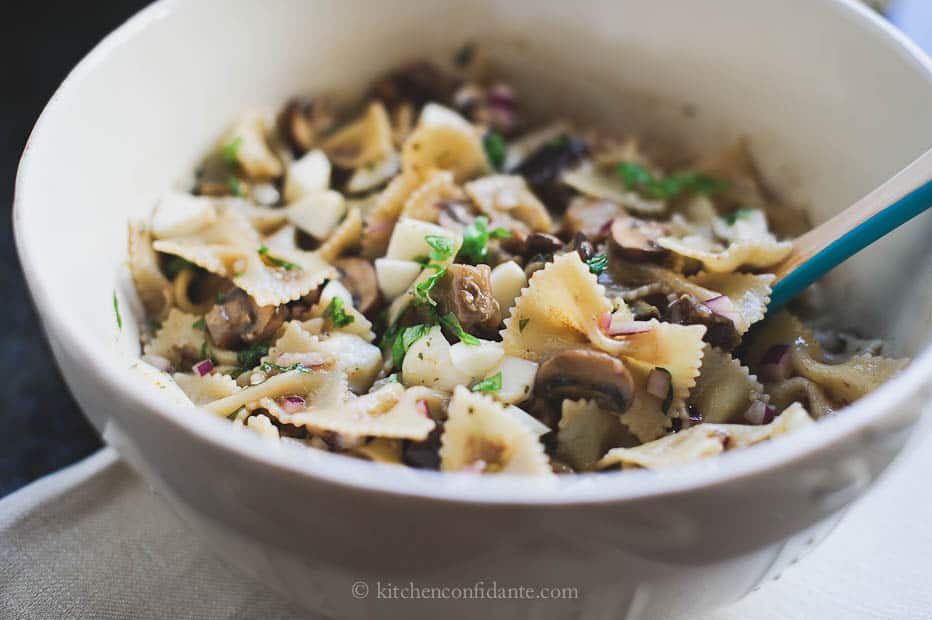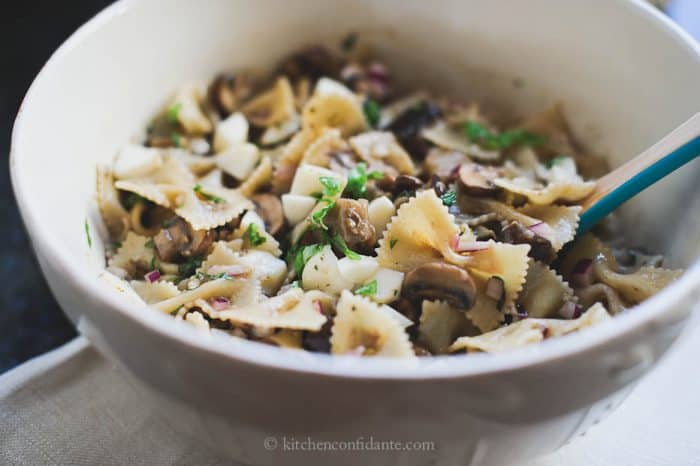 Warm Eggplant & Mushroom Pasta Salad
It's been deliciously chilly at night…and warm and balmy during the day. I hate to sound like a romantic weather reporter, but when it comes down to it, the weather dictates how I eat. When the house cools down and I pull on sweaters as I work indoors, I sometimes find myself emerging to a sunshiny day outdoors. I need dishes that can work with the fluctuations in temperature at this time of year.
My Warm Eggplant & Mushroom Pasta Salad is just the thing. When you dress in layers, this dish will be like that versatile accessory in your autumn closet. Pile on the knits and wrap yourself in a scarf, and dig into a tender pasta, piercing the warm morsels of eggplant and earthy mushroom. Small bites of mozzarella will melt into the warm pasta, leaving that creamy saltiness over your tastebuds. It will be the perfect side dish to that roasted chicken you have crisping in the oven. But the next day, when you are tempted to enjoy your lunch in the fine, fall sun, you will find that your leftovers will have transformed into a lunch, all on its own, a cool salad that is hearty enough to get you through the day.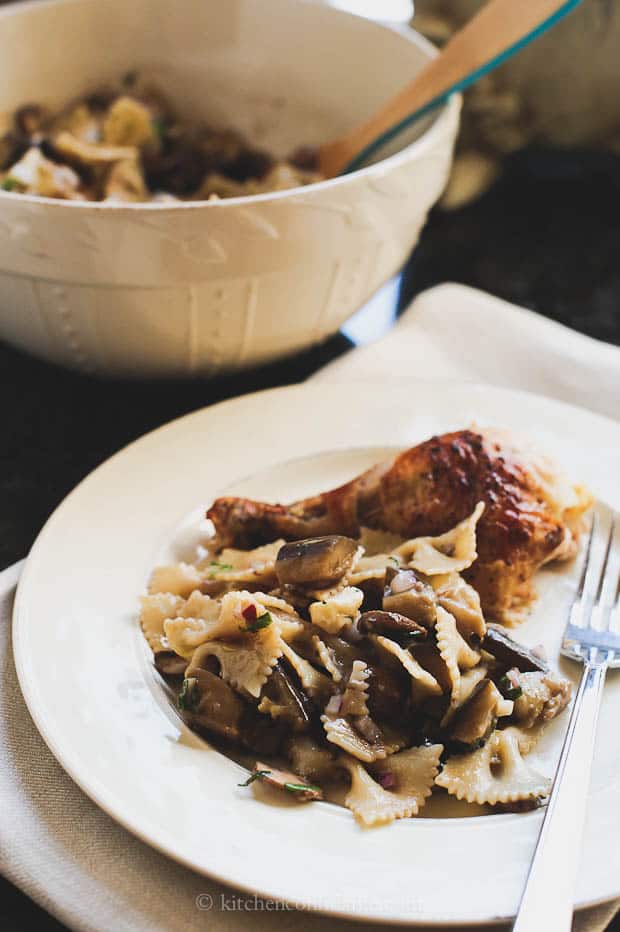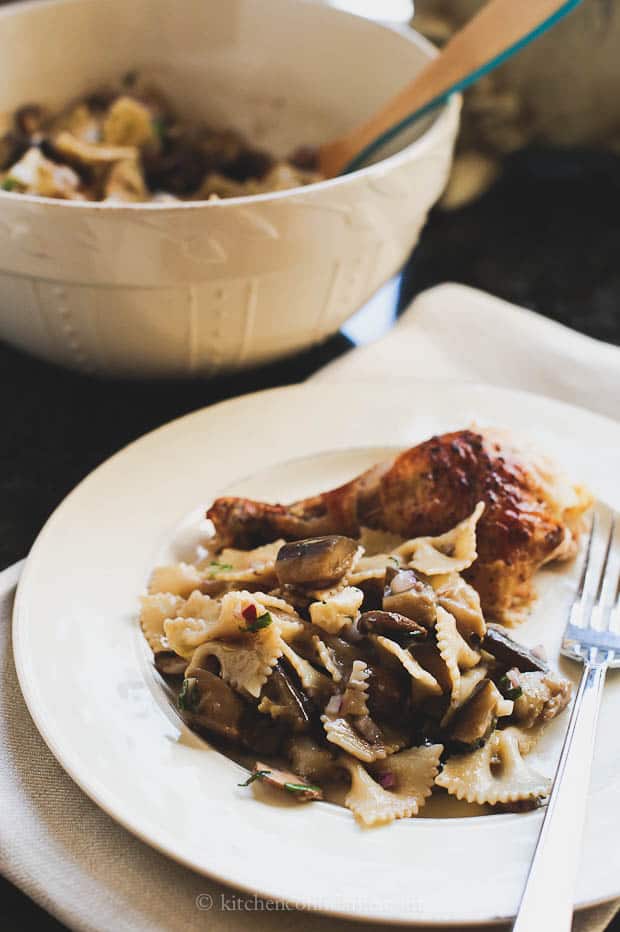 I hope you are staying cozy, my friends, but finding time to enjoy the brisk weather and the sun when it shines. I hope you enjoy this dish; the recipe for Warm Eggplant & Mushroom Pasta Salad is featured today at My Way Home, by Wayfair.