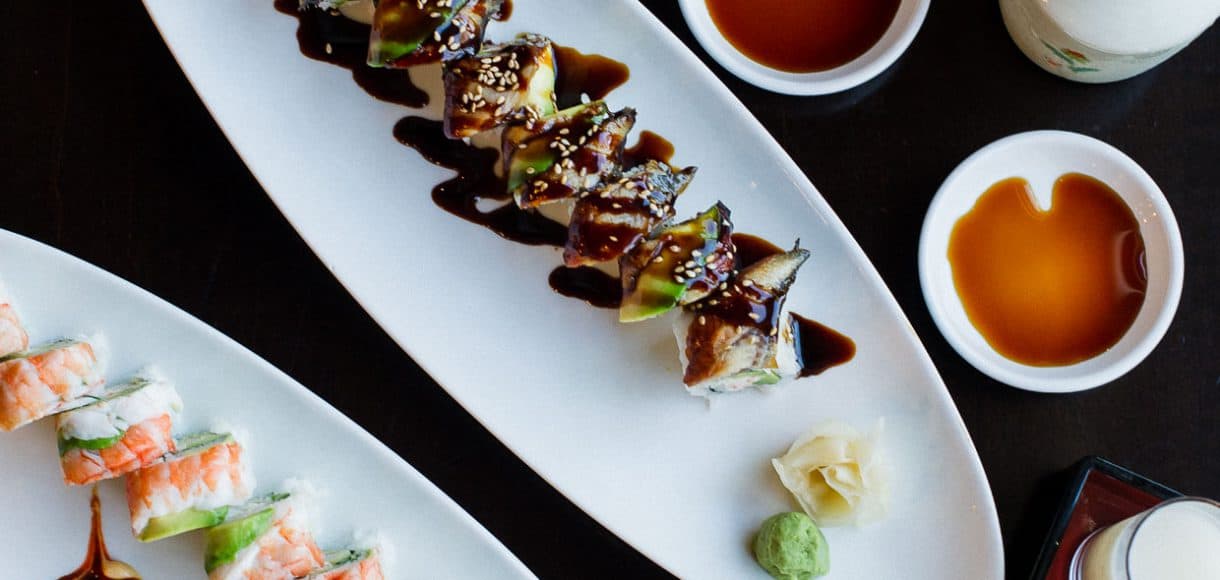 Sushi and Sake: Perfectly Paired
This post is the second in a two part series, where I explore the art of teppanyaki and sushi and sake pairings at Benihana. There are two things that I love about living in this part of the world, or perhaps more specifically, two things…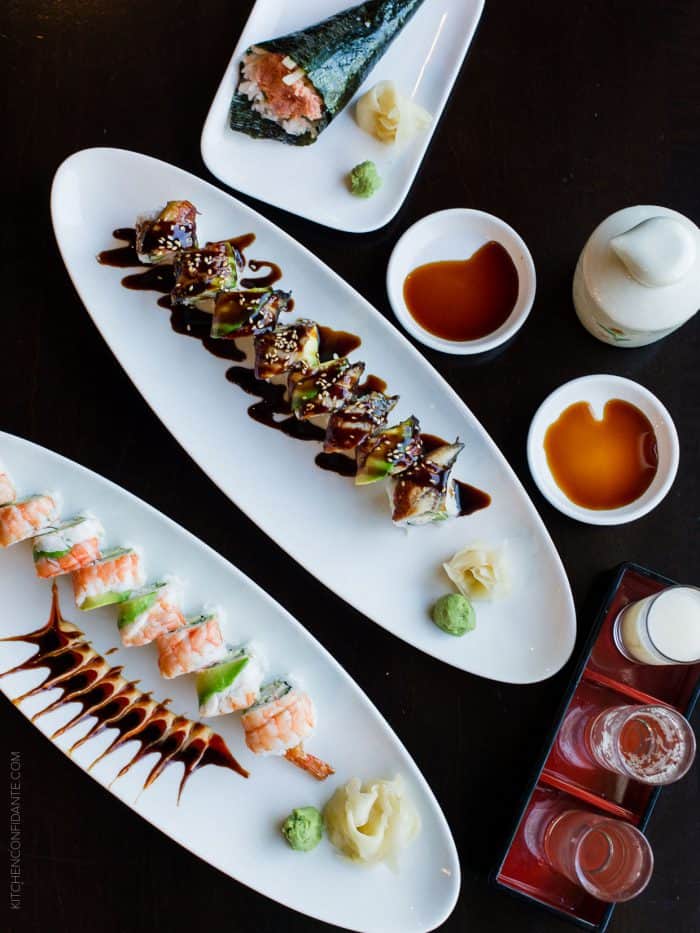 Sushi and Sake: Perfectly Paired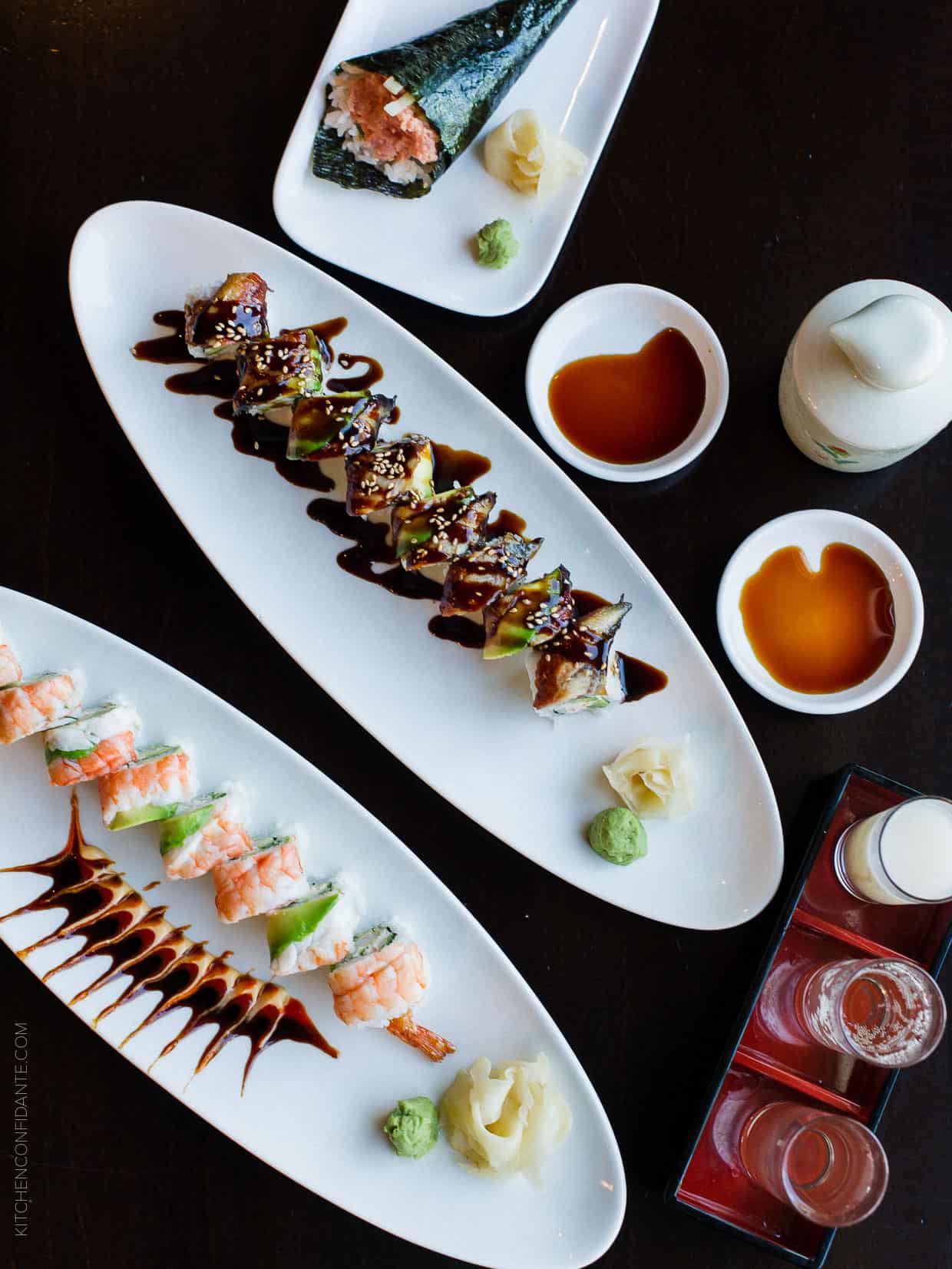 This post is the second in a two part series, where I explore the art of teppanyaki and sushi and sake pairings at Benihana.
There are two things that I love about living in this part of the world, or perhaps more specifically, two things I have learned to appreciate more since moving to the west coast. One is – and I'm sure this comes as no surprise – that the world of wine is at our fingertips. And over the years, I do feel as though I have learned so much, even if it probably means we have just scratched the surface.
The second is an appreciation for how fortunate we are to be close to the ocean's bounty. Fresh seafood does not have to travel far, or vice versa.
So when I had the opportunity to explore the world of sushi and sake pairings, I couldn't resist. And the truth is, I've been so focused on wine that I really haven't had a chance to taste more sake and get to know it a little bit better.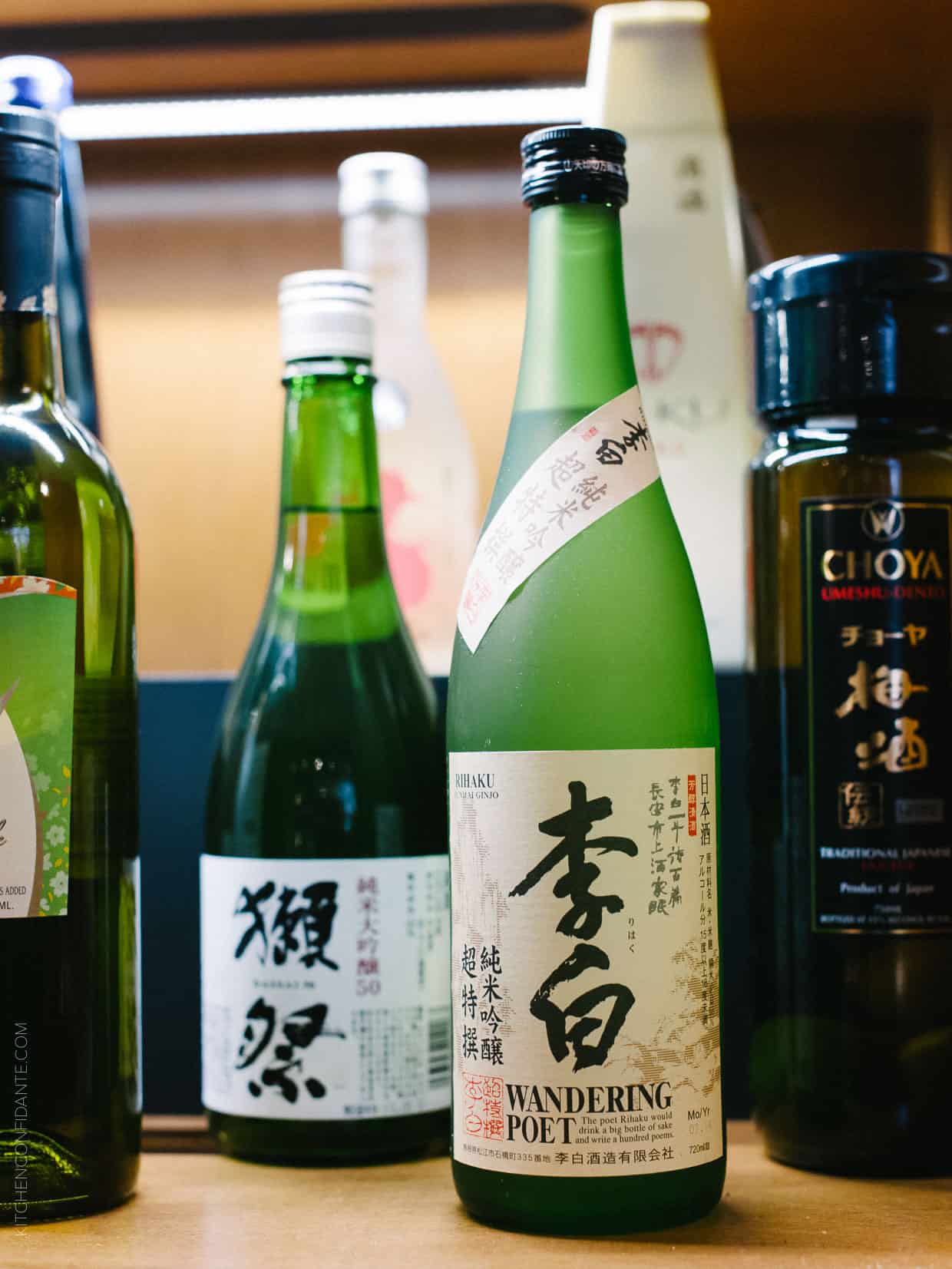 If you recall, several months ago, I had the chance to spend a day exploring the Art of Teppanyaki. The other half of my time there, I was excited to also shadow the sushi chef as he deftly sliced the glistening fish into even pieces, carefully portioning out the sticky bits of rice, and plating it beautifully. Just watching him create patterns with the sauces was enough to mesmerize.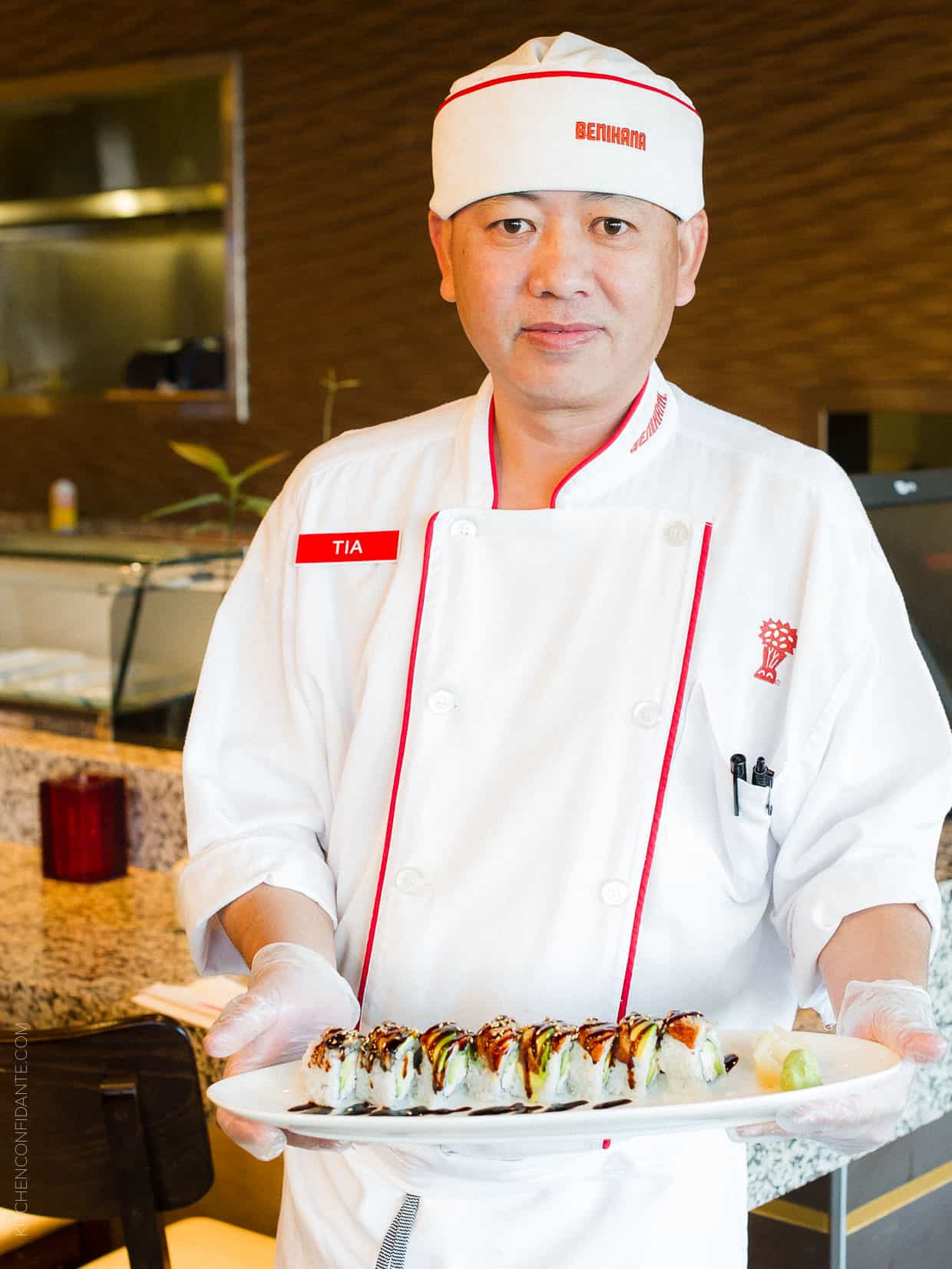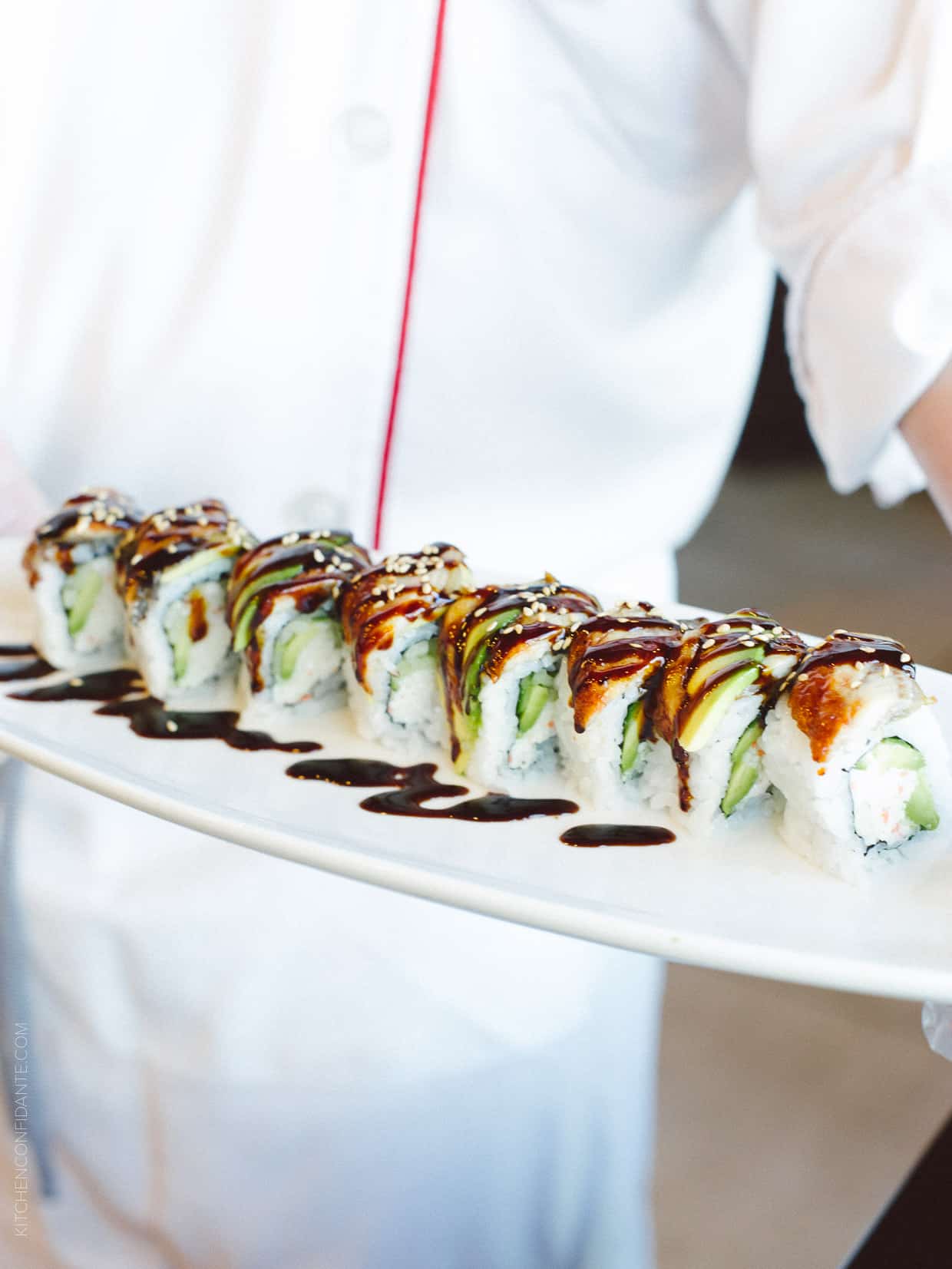 What surprised me, an admitted sake novice, was not only the depth and breadth of the sake offerings at Benihana, but how each one was a nuanced as their beautiful bottles. I paired three rolls with three different sakes, and loved how each complimented the other.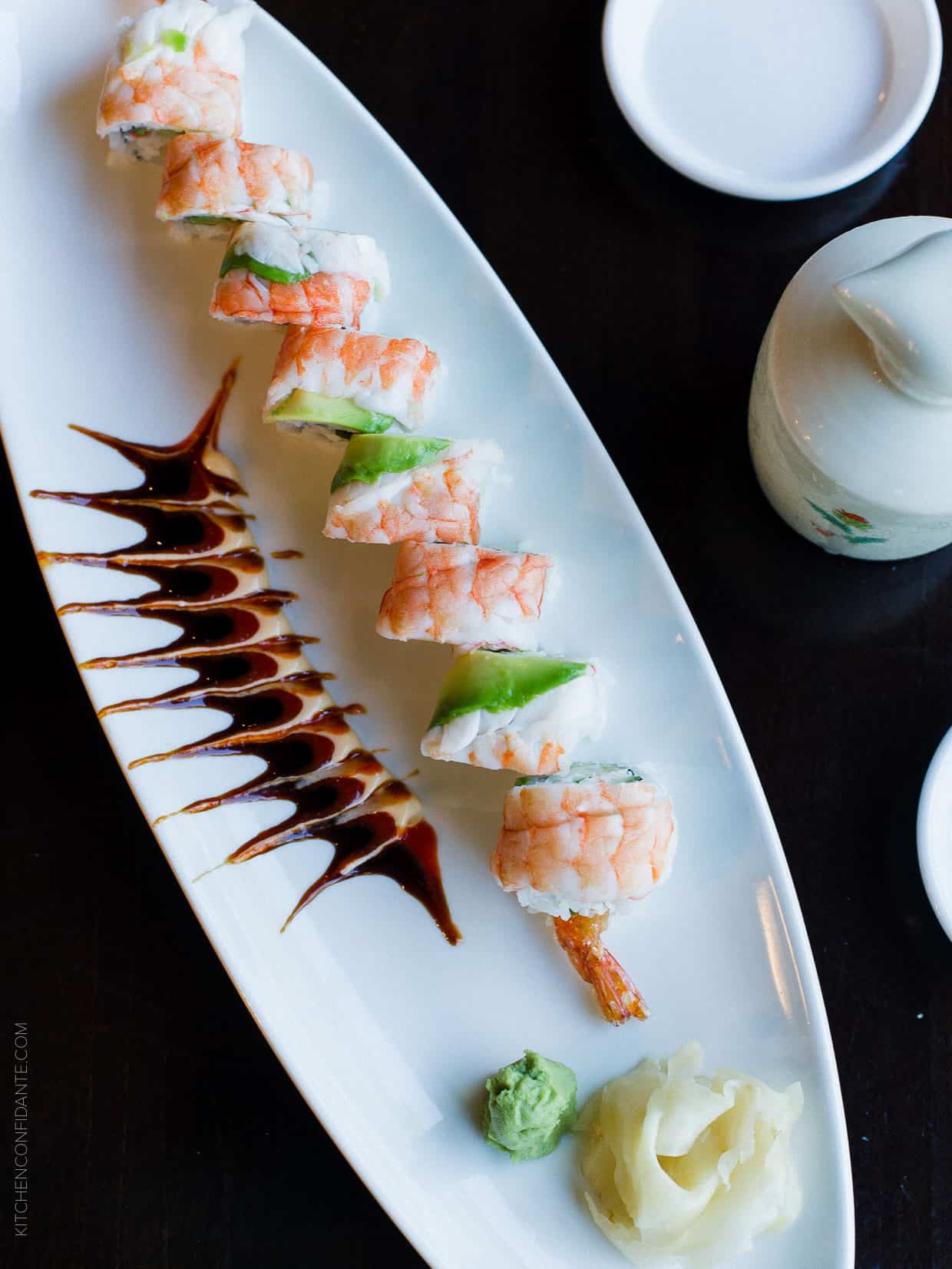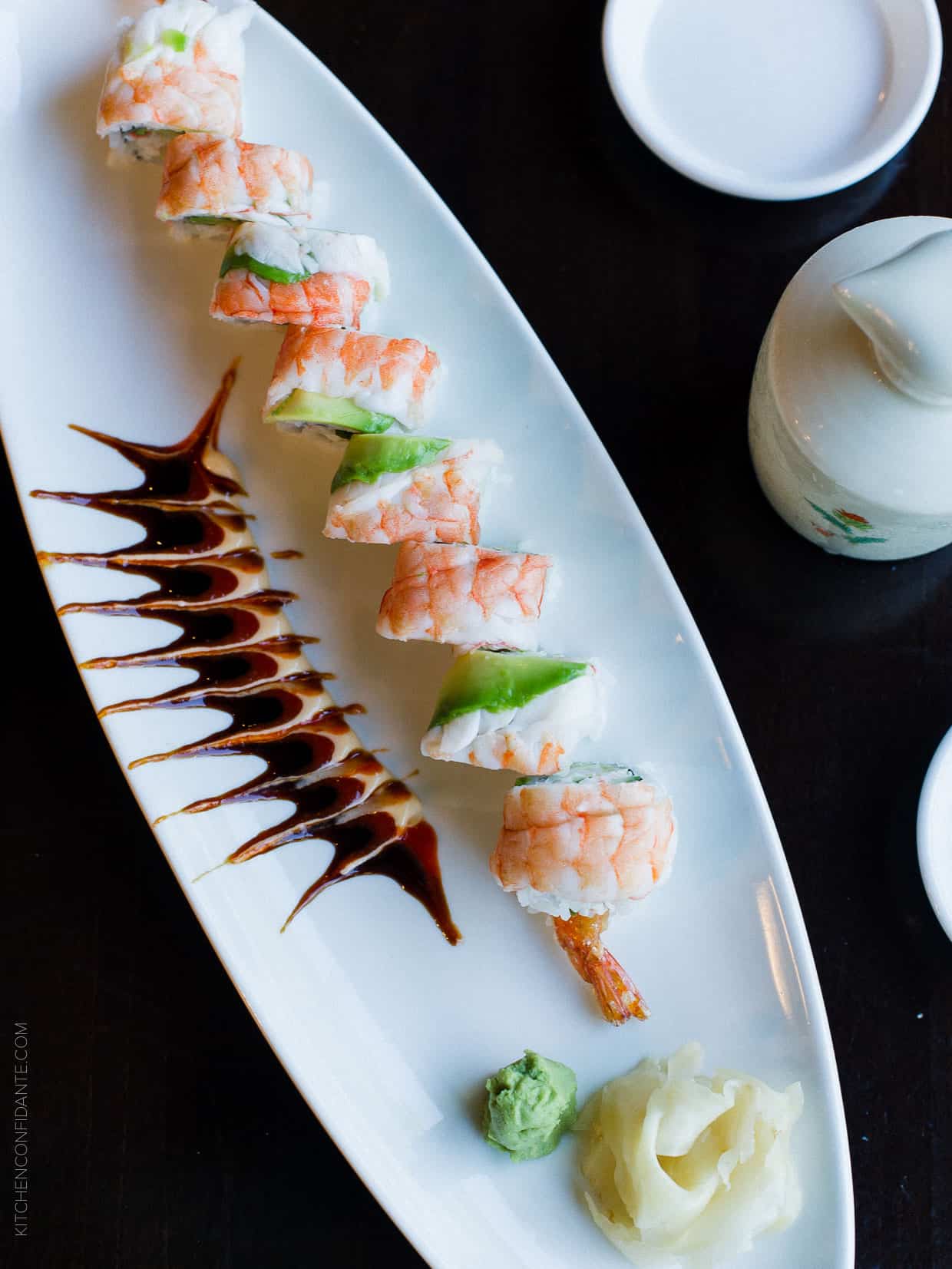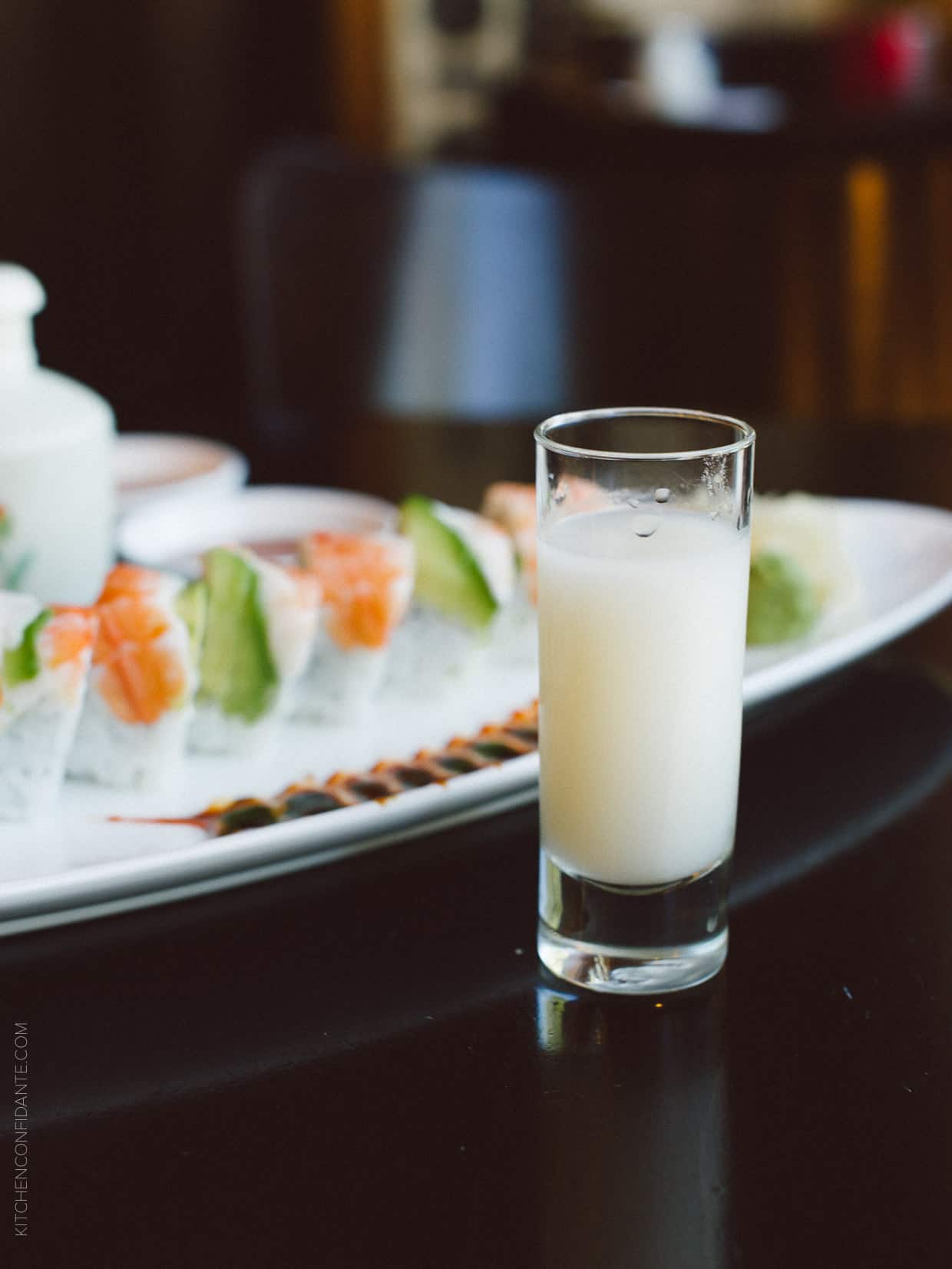 The Shrimp Lovers Roll was paired with Sho Chiko Bai Nigori, a sake that was surprisingly round and mellow, with notes of creamy coconut and fragrant melon. I love how it was smooth and similar in breadth to the mild shrimp in the roll – a very harmonious pairing.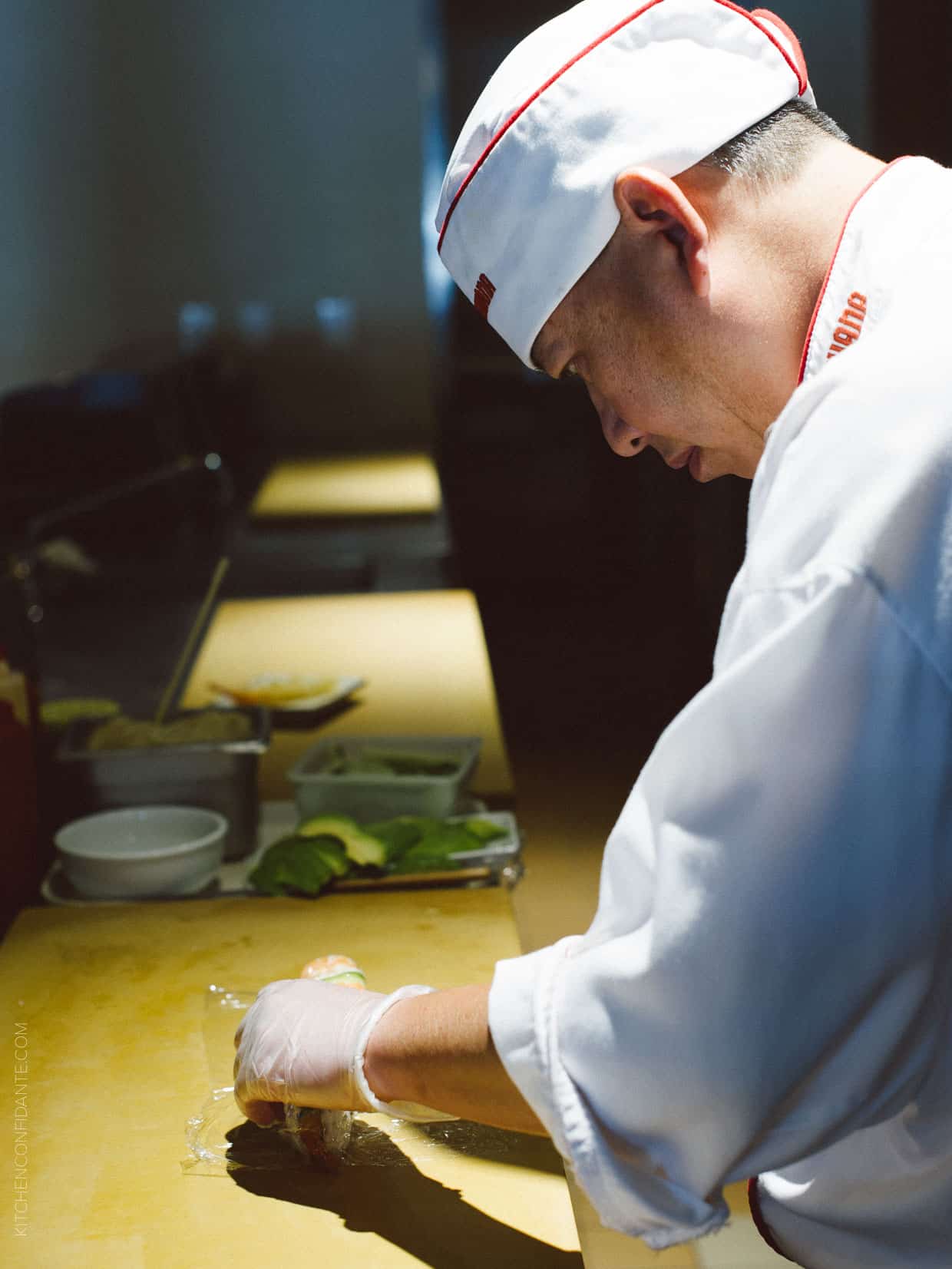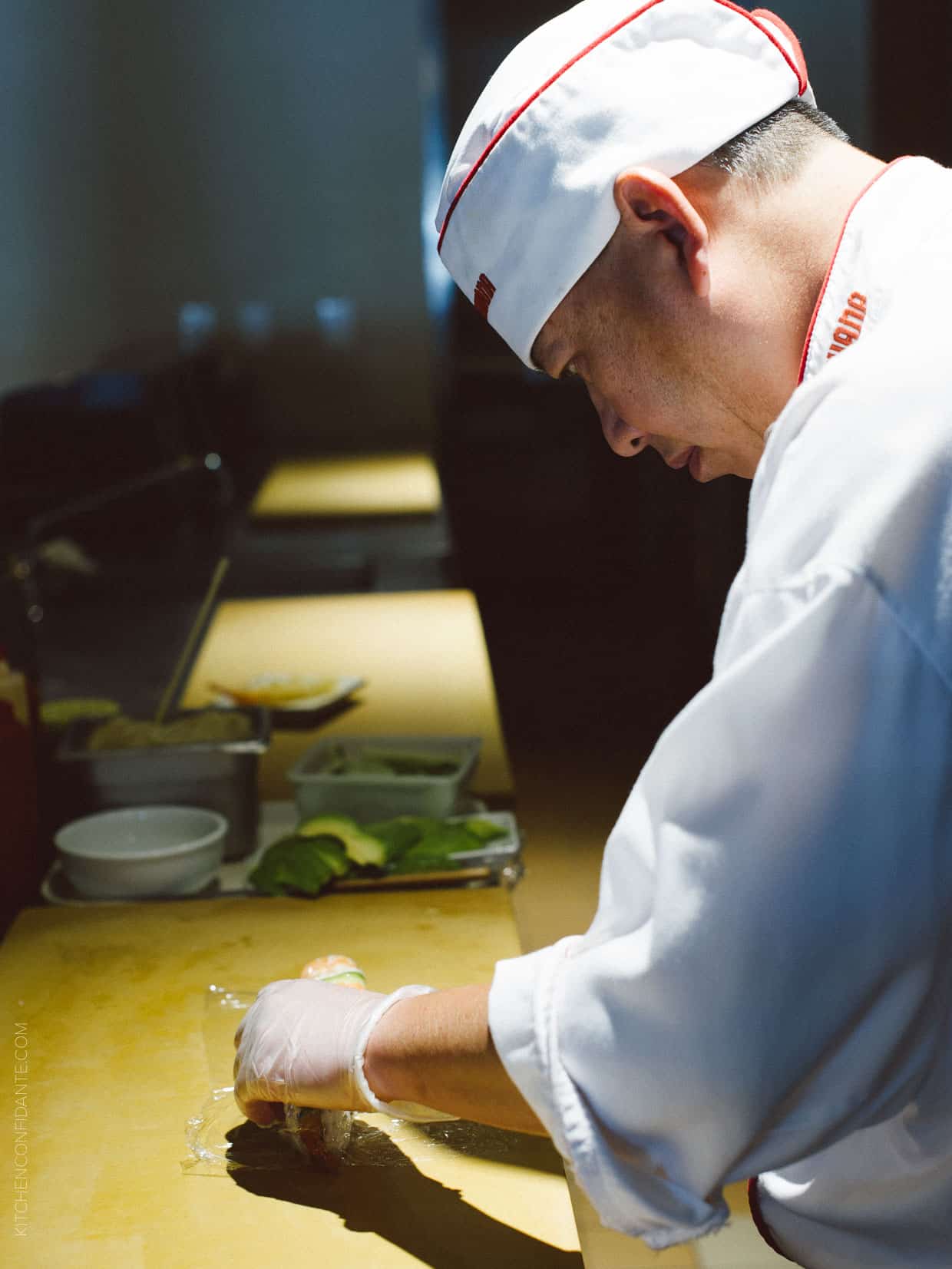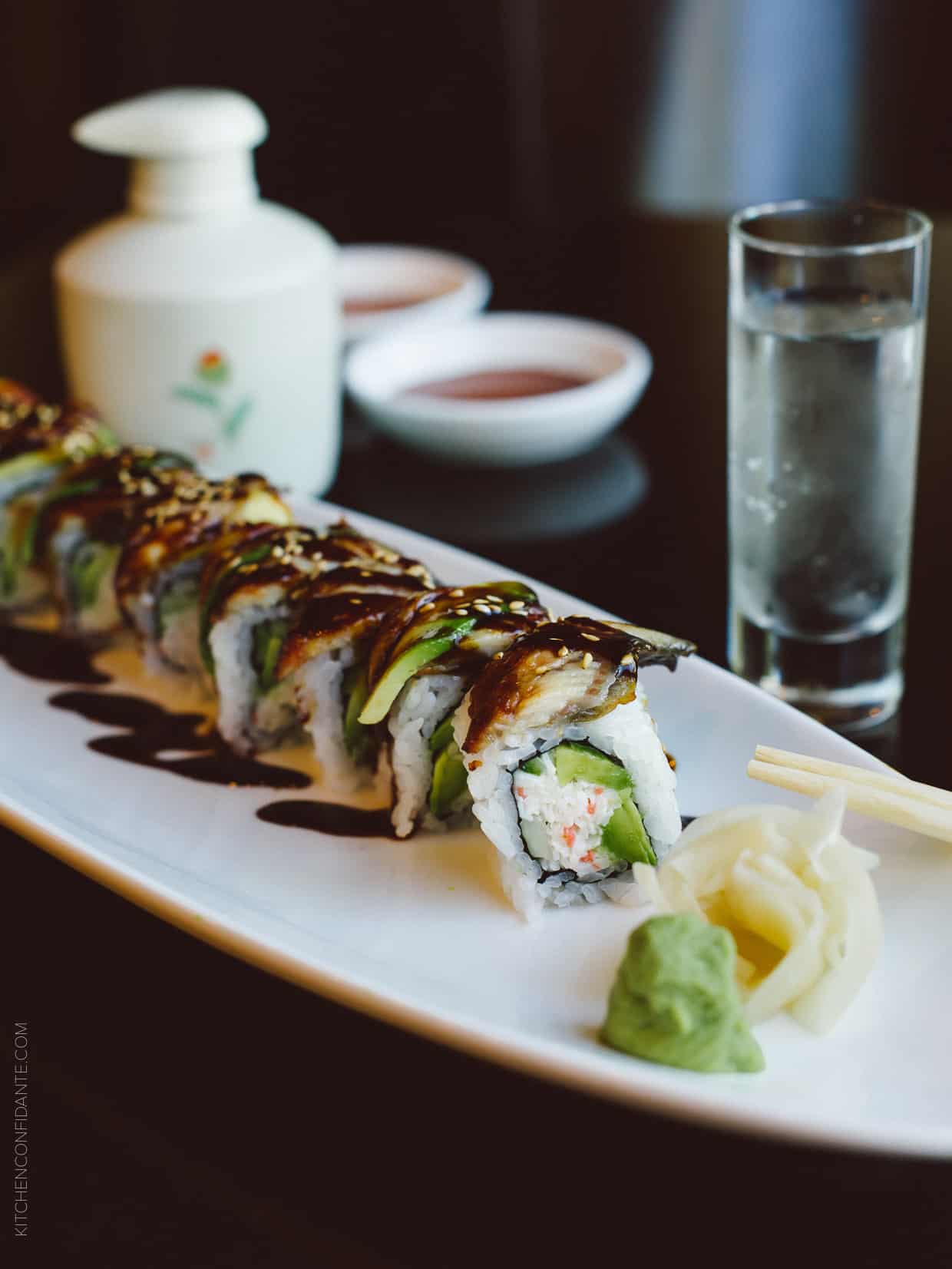 One of my favorite rolls whenever my husband and I go out for sushi is the Dragon Roll, so I was very curious to see how it would pair with the Mio Sparkling Sake. When it comes to spicy food, I always love to pair it with a sparkling wine – so I couldn't wait to try a sparkling sake! To be honest, I had no idea that they made sparkling sakes, and I was not disappointed. This is one to add to my wine collection, for sure. The floral notes went perfectly with the punchy dragon roll, the bubbles playing against the rich eel.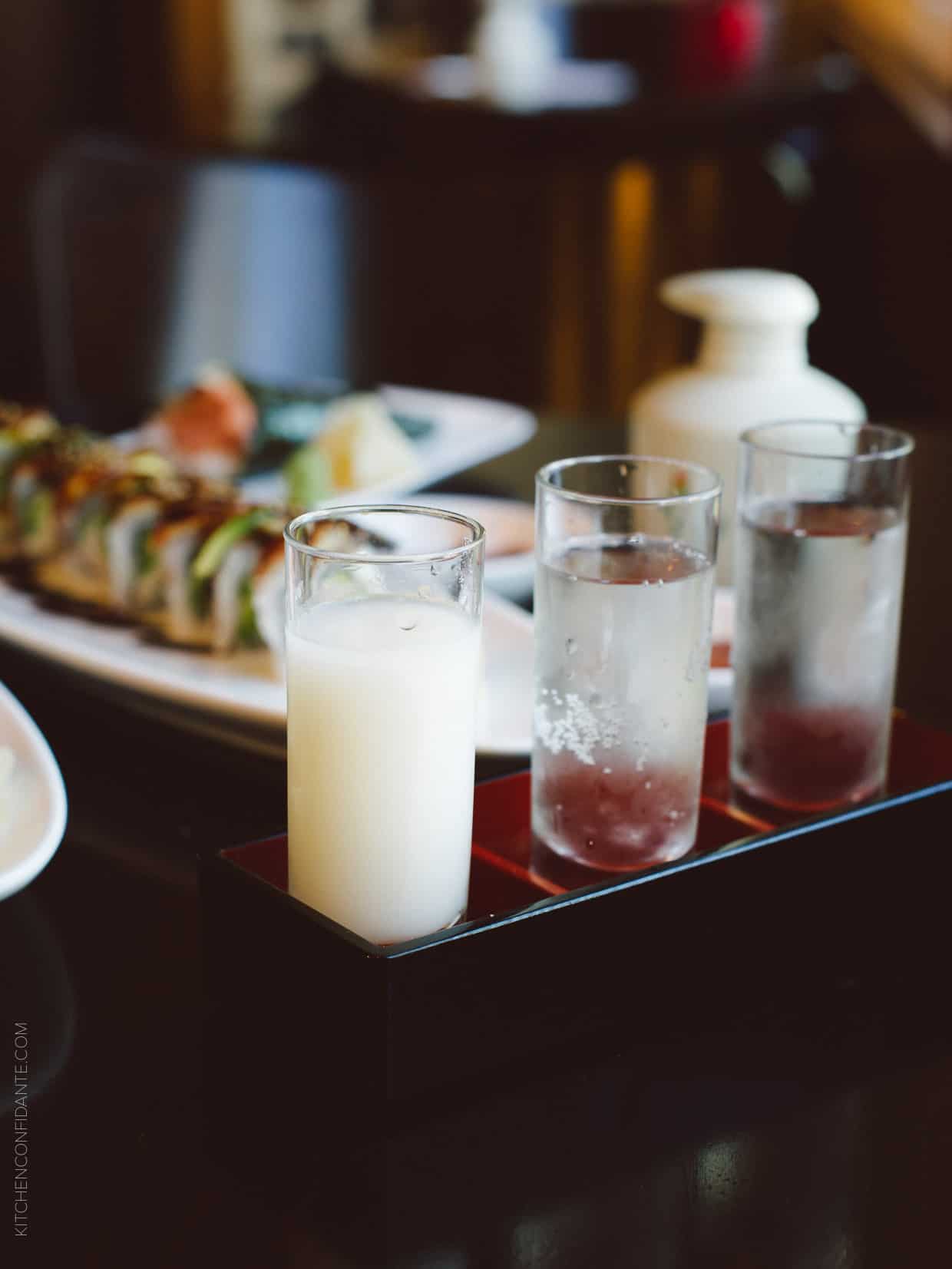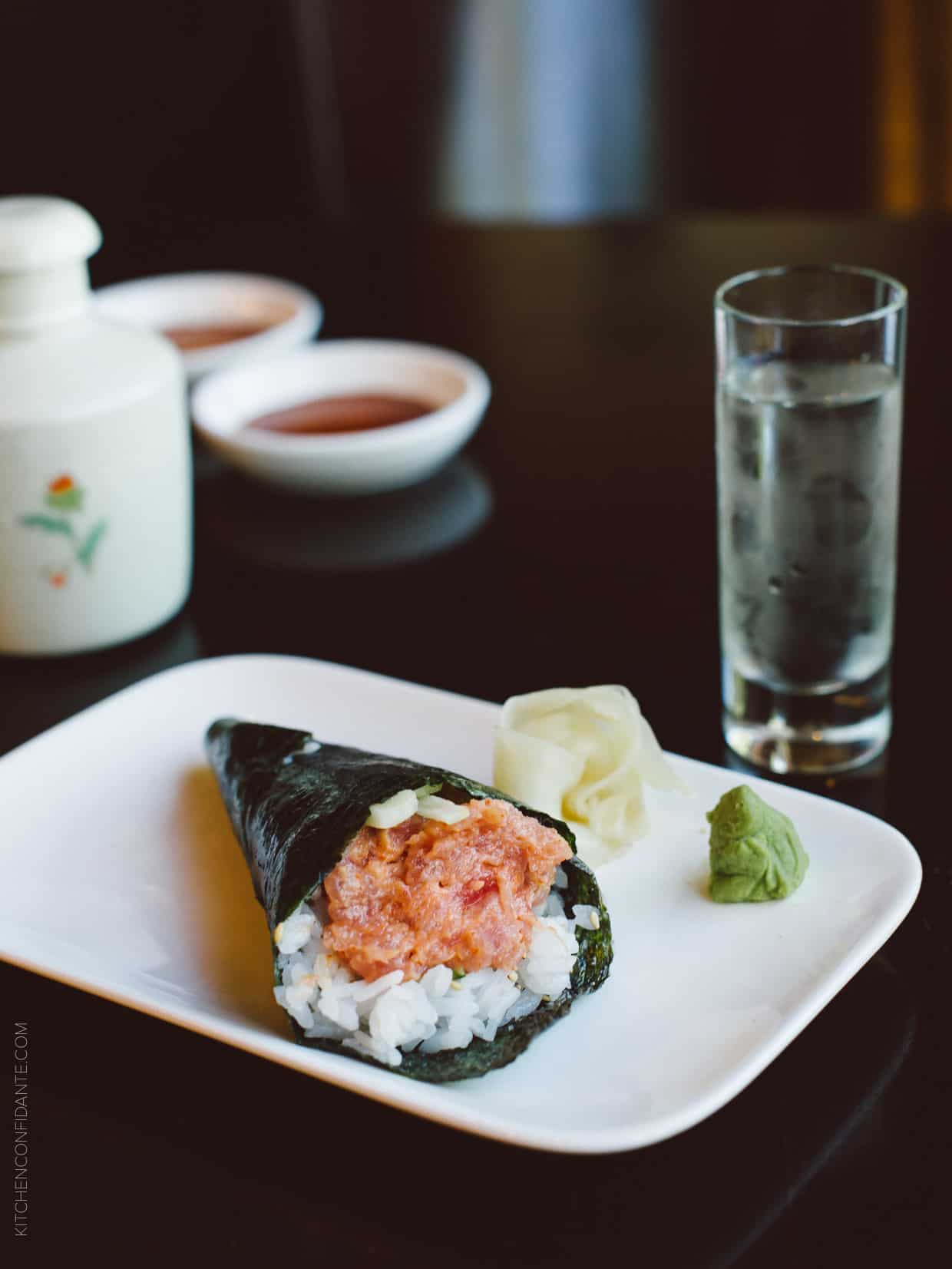 Tuna Hand Rolls are a classic, so I wanted to try it with the Shimizu-No-Mai "Pure Dawn," a sake that had notes of crisp Fuji apple. The crisp sake was nicely balanced, and the fruit in the wine cut into the fresh tuna perfectly.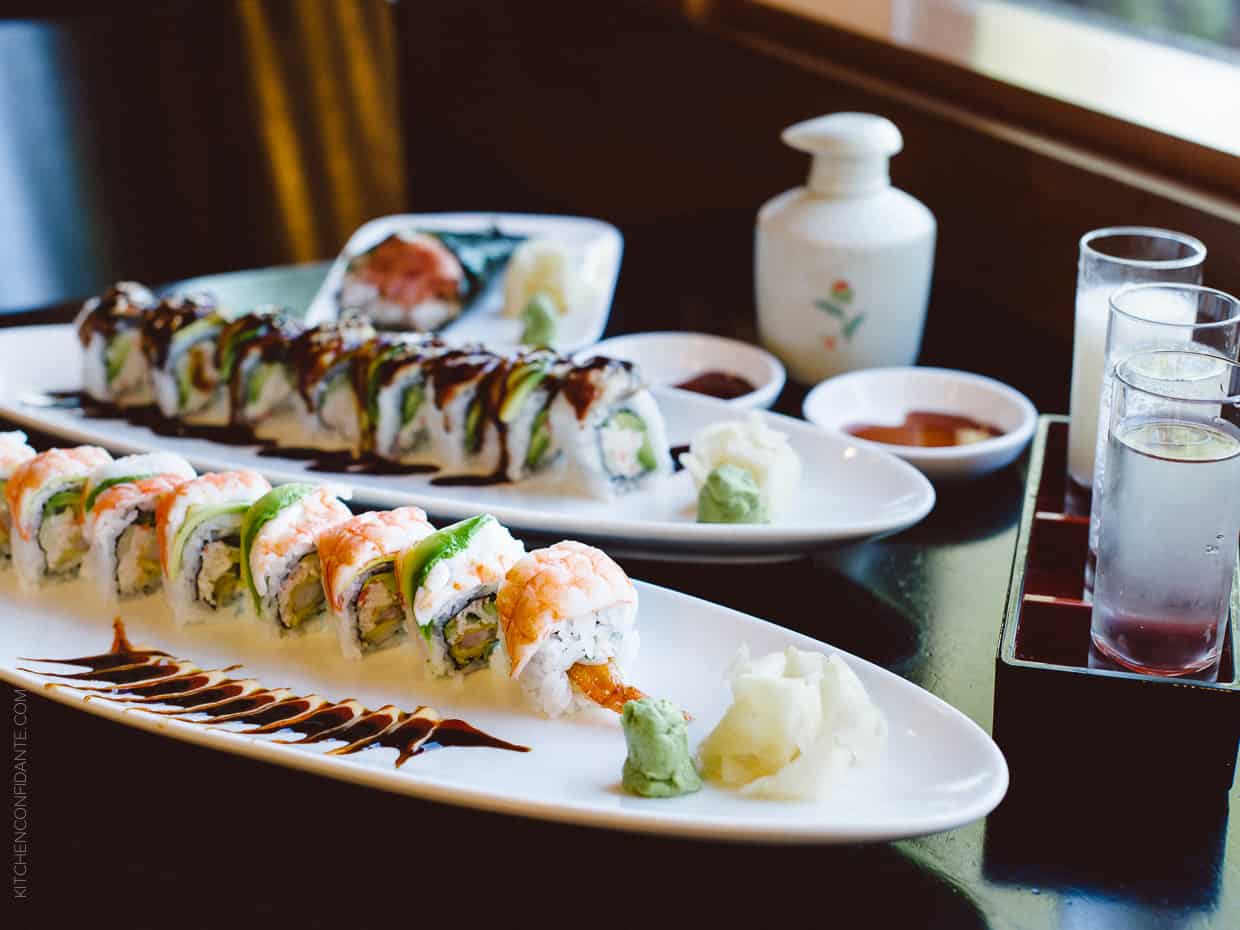 I want to thank my friends at Benihana for welcoming me and the chance to see a little behind the scenes at one of America's beloved restaurants. Learn more about Benihana at http://www.benihanacrave.com, and share your Benihana moments on Instagram, Facebook and Twitter with #senseacrave.
Disclosure: This post was made possible by Benihana. All opinions, as always, are my own. Sponsored posts such as these help behind the scenes at Kitchen Confidante. Thank you so much for your visits and making my blog part of your day.