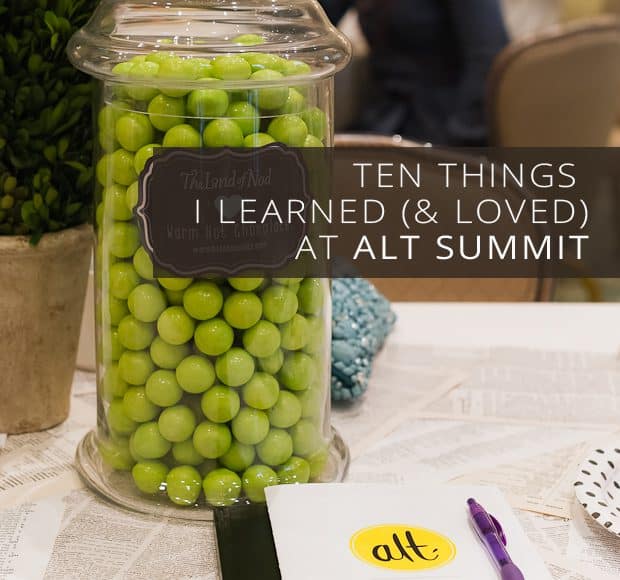 Ten Things I Learned (& Loved) at Alt Summit
Last week I had the pleasure of attending the 4th Annual Altitude Summit, a conference where design and lifestyle bloggers and brands can connect. This is what I learned…and loved. 1. "Blogger" is not a dirty word. I've been to my share of conferences, round…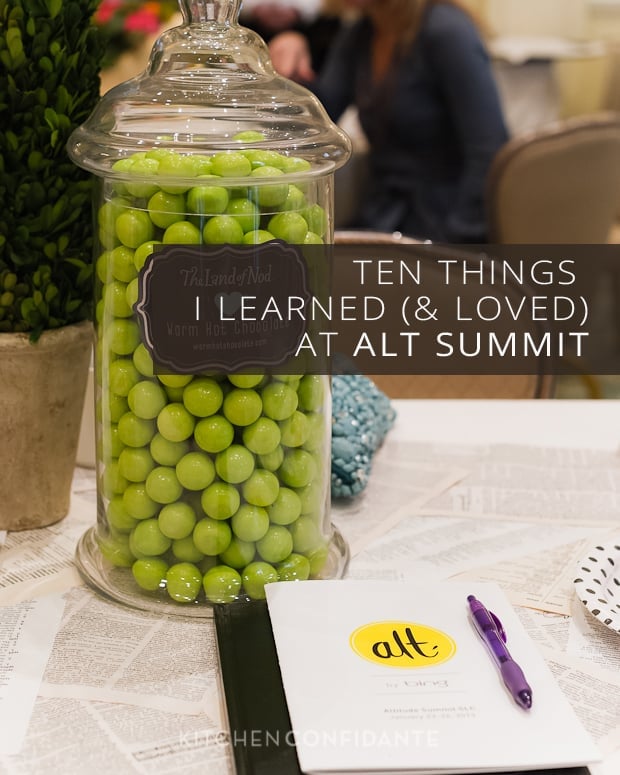 Ten Things I Learned (& Loved) at Alt Summit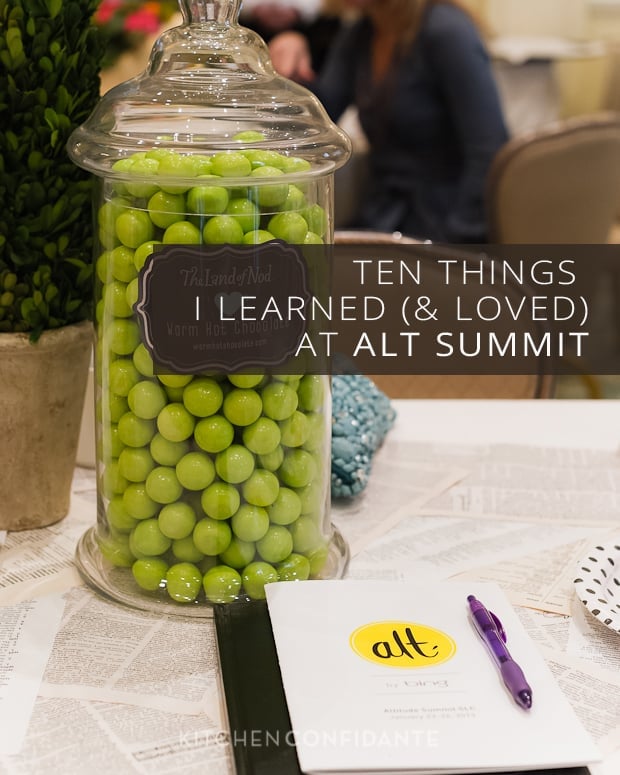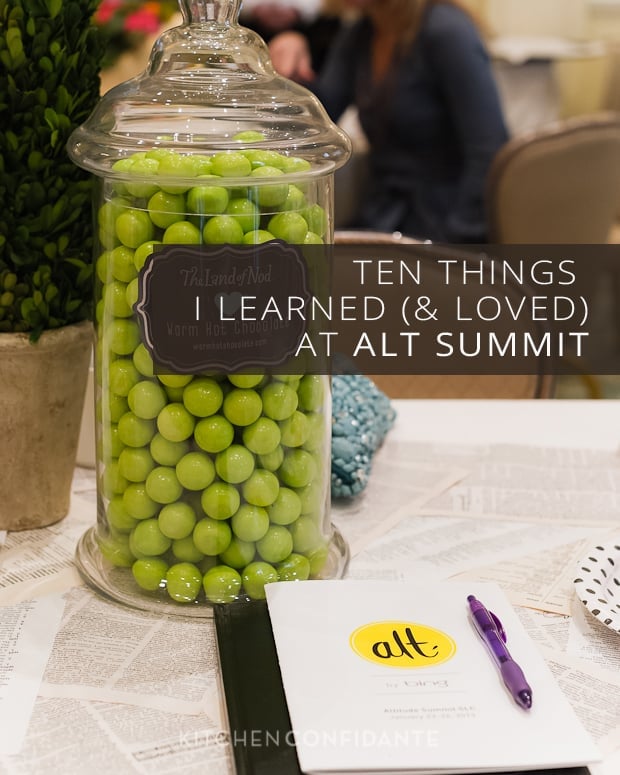 Last week I had the pleasure of attending the 4th Annual Altitude Summit, a conference where design and lifestyle bloggers and brands can connect. This is what I learned…and loved.
1. "Blogger" is not a dirty word.
I've been to my share of conferences, round tables and panel discussions, and there have been some cases where I have felt the prejudice, keenly. Some blatantly lambast the presence of bloggers, especially food bloggers, for the demise of writing, photography, and traditional media in general. To be in a setting where bloggers and blogging are celebrated, appreciated, and even valued for its contributions to the ever changing world of media and marketing was quite meaningful, particularly from publications and publishers.
For most of us, blogs were born out of passion, continued as a labor of love, and for some, evolved into a career that chose us. Knowing that doing what we love and getting paid to do it can coexist is wonderful.
2. Roommates are awesome, even when you're way past your college years.
The last time I shared a room with several girls, I was fresh out of college, on a trip to Mexico. Flash forward many years, and I have grown accustomed to lots of space, even when traveling with my little ones. I will admit that I was slightly worried about rooming with virtual strangers for four days. But you know what? Kelsey and Caroline were two of the best things from my weekend at ALT. I feel very lucky to have had such thoughtful, down to earth roomies. Having a safe haven with two fabulous ladies, someone to text to just touch base during the craze of the day, someone to eat breakfast with, someone to encourage, "let's do this!" — I wouldn't have traded the experience for anything else.
3. Creatives are cut from the same cloth. And we can learn from each other.
It doesn't matter if food is your thing. Or design. Or lifestyle. Or parenting. When you blog about any of the above, chances are you are someone who thrives on creativity, and we can all help one another. We can all inspire each other to build better blogs.

4. Paper is still treasured, even in this digital age.
The art of the business card is revered at ALT, and I love that. Melissa from The Faux Martha, who was so instrumental in my experience at ALT, amazes me. Who else makes hundreds of homemade marshmallows as business cards the day before flying out for a conference? Yep, she does.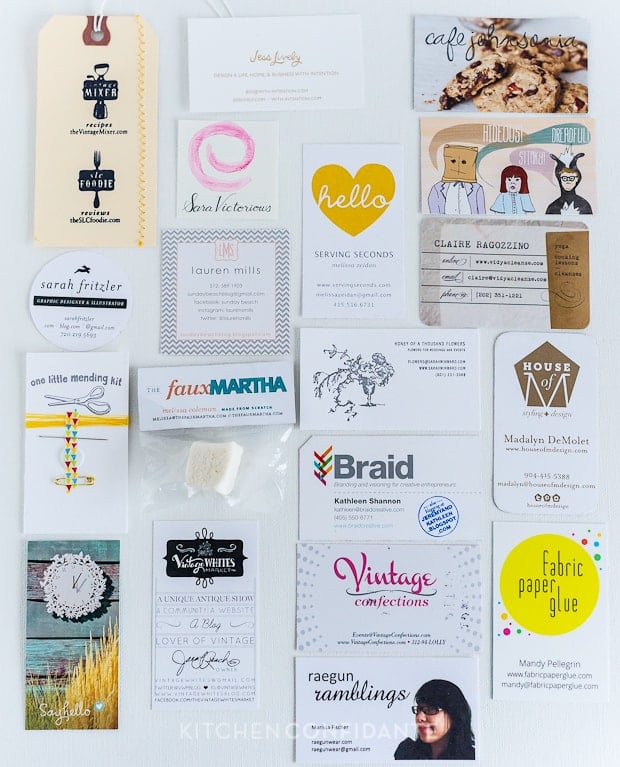 5. Photographs shouldn't hide inside your computer.
The evening of my arrival, I dined with one of the sponsors, Gallery Direct. They were fabulous hosts, and they gifted us with canvases of our favorite images. I am guilty of not printing photos in this digital age, which is especially shameful since I have a photography business beyond this blog. When I saw my favorite still life of figs on canvas, it was a reminder that I should surround myself with these precious images, rather than keeping them locked away in some digital cloud.
6. "Our worth should only be measured by the barometer we create." – Jasmine Star.
Or as Karen Walrond put it: "Stop comparing." Amen to that.
7. It's wonderful to transform online connections to real-life ones.
I was lucky to meet, in person, an intimate group of fellow food bloggers at Alt Summit, people I have long admired, and some who were new to me. I was also excited to meet people I work with, from Wayfair and their sister company, Joss & Main. It was through their sponsorship that I was able to experience and learn from Alt Summit. And I have to tell you, Joss & Main brought their talents to ALT in a big way. They hosted Thursday evening's widely anticipated Clue party, bringing the board game to life. The ballroom was lavishly transformed, you could easily have lost yourself wandering from the Billiard Room to the Library.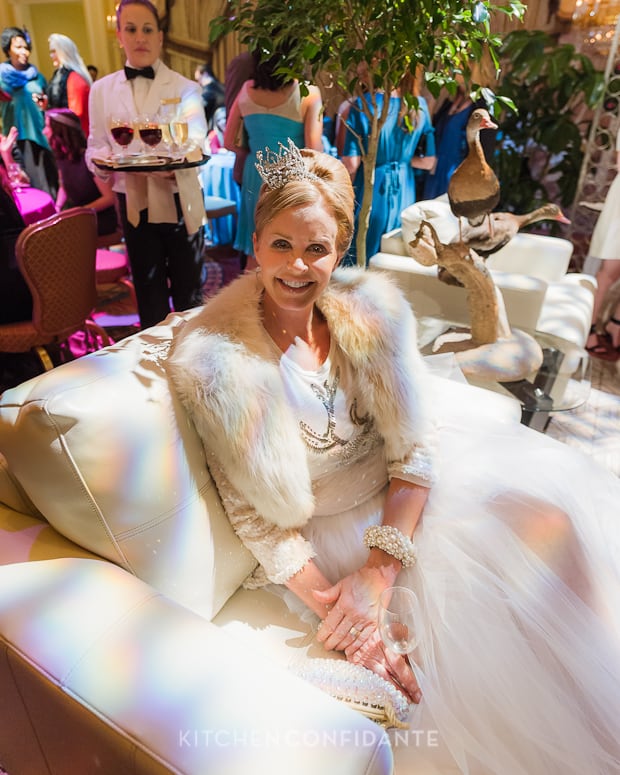 8. Journal.
Wait, isn't a blog a journal? Yes, but Karen Walrond reminded us to keep a journal to express without fear of judgement. I still have my journals from when I was a little girl. It's about time I began again. To collect those little reminders of what makes my life mine.
9. Even when you're burnt out, push yourself a little more.
By the time Friday evening's mini parties ended, I was done. I missed my husband, I ached for my children's hugs. I was tired of living out of a suitcase. I seriously considered leaving on an earlier flight on Saturday. But something held me back. I literally found myself, at the very last minute, debating whether or not to head downstairs with suitcase in tow. I decided to stay and attend a workshop from Meg Keene and Maddie Eisenhart from A Practical Wedding, titled Media Kits that Shine. It was, hands down, the most valuable session I attended, loaded with practical, executable knowledge. It's exactly what I had come to ALT for, and to think I could have missed it.
10. Sometimes, the most important things you learn at a conference are not the practical things, but life lessons.
Like the pursuit of happiness. For me, the highlight of ALT was the speakers, most notably, Stefan Sagmeister. You may have seen his TED Talk on the subject of happiness. His unique perspective was electrifying; if there is just one thing I will remember from ALT, perhaps this will be it.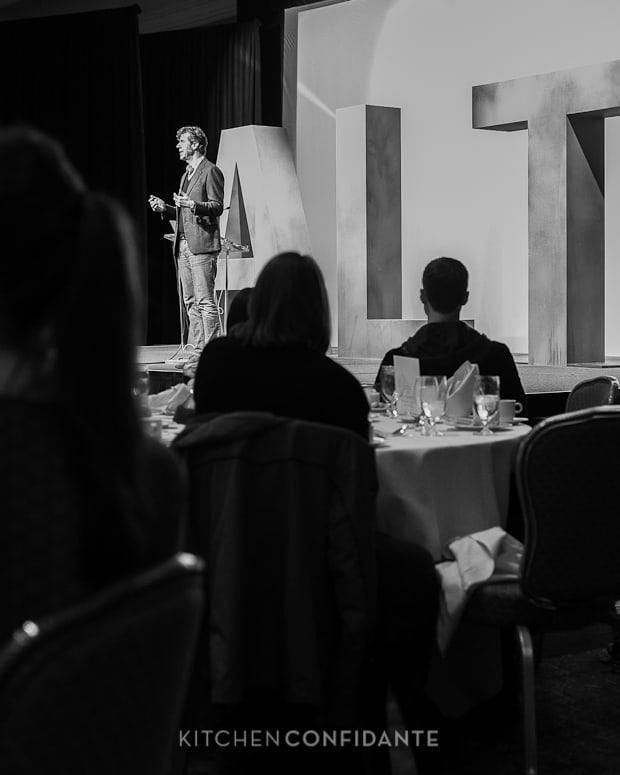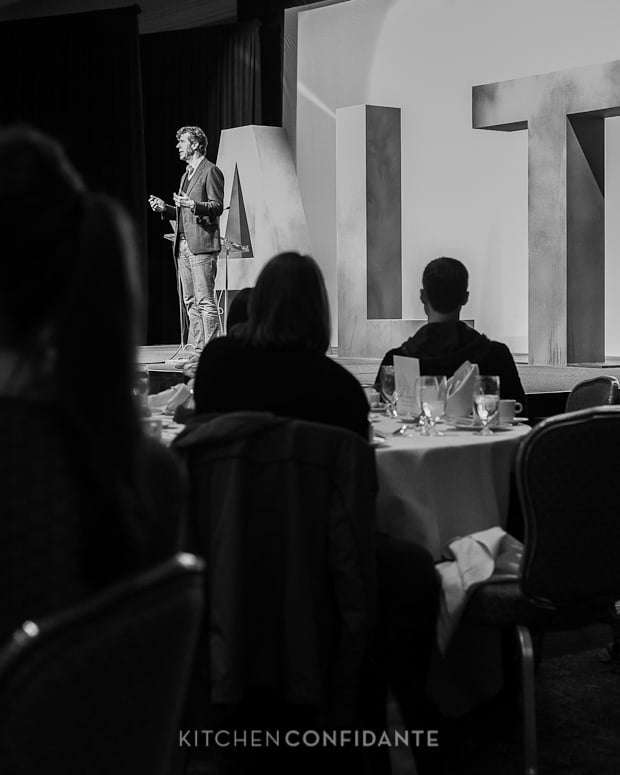 Disclosure: Wayfair & Joss & Main sponsored my ticket to Altitude Summit. I attended with gratitude for their sponsorship; however, as always, all opinions are my own.