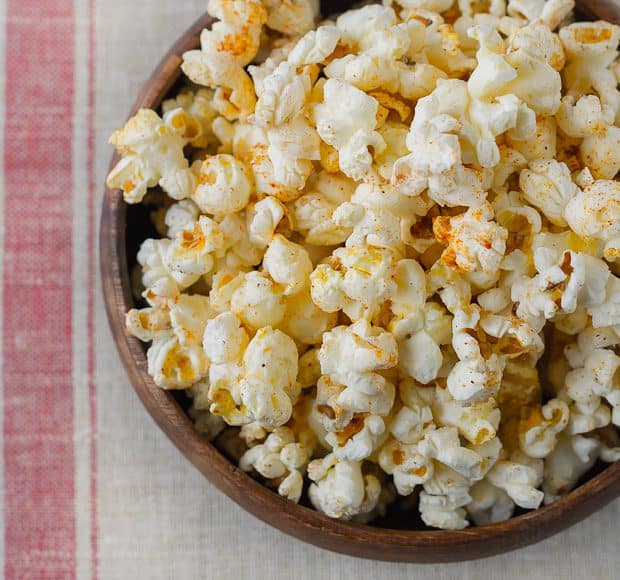 Simple Sundays | Sugar & Spice Popcorn
So, I heard somewhere that there's a game today. And it's kinda like a big deal? If Beyonce is performing, it must be sort of important, right? My brother would disown me if he read this. (If you're reading, dear brother, forgive me). Alright, I'm…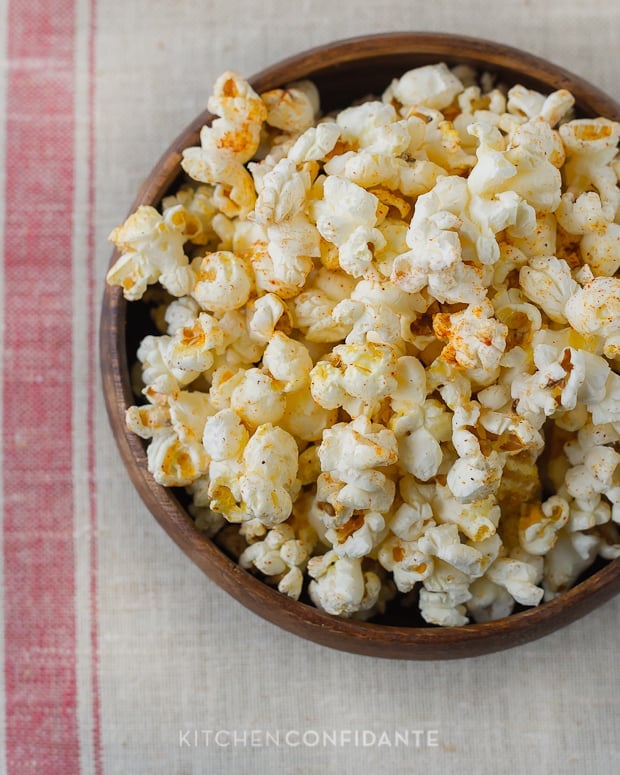 Simple Sundays | Sugar & Spice Popcorn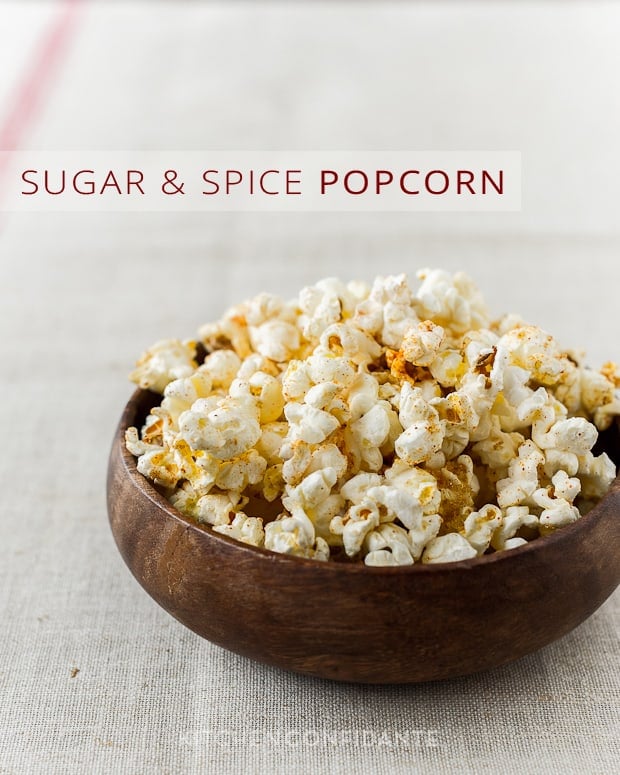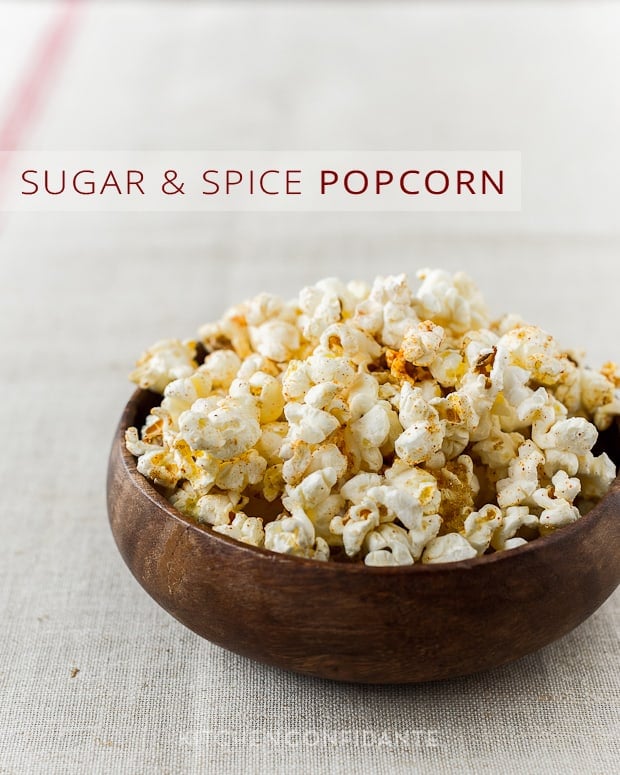 So, I heard somewhere that there's a game today. And it's kinda like a big deal?
If Beyonce is performing, it must be sort of important, right?
My brother would disown me if he read this. (If you're reading, dear brother, forgive me).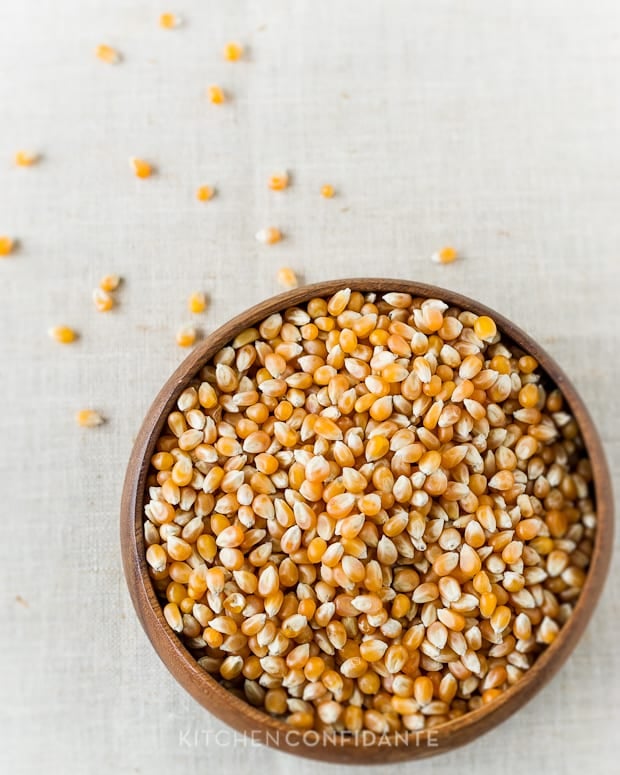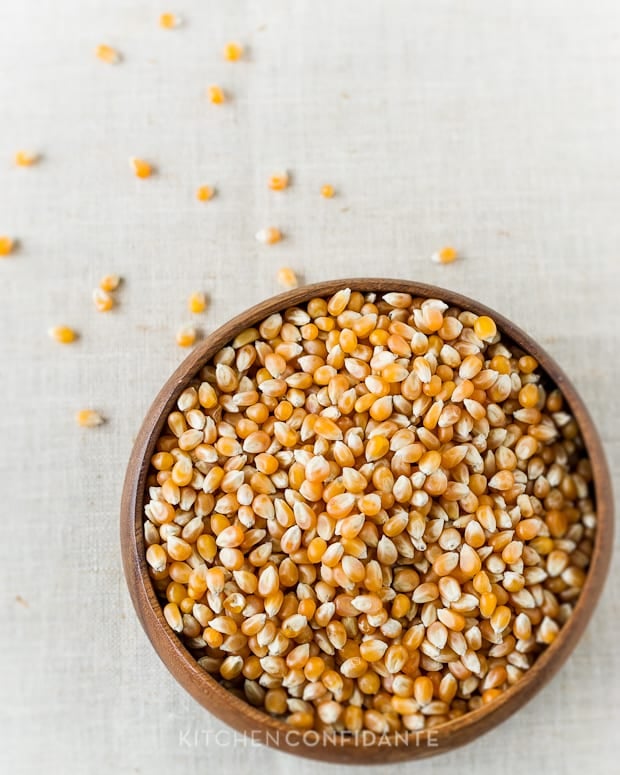 Alright, I'm not completely daft, but I'm sure you won't be surprised to know that I'm not exactly a football fan. I admit to finding it completely boring; as a spectator, the game is slow moving, and I lose interest very quickly. I think I've mentioned before that I really only look forward to the commercials on Super Bowl Sunday.
But the city is abuzz with Niner fever. Everywhere you go, San Franciscans have donned the red and gold, local businesses promise free drinks if the 49ers win, city buses scroll "Go 49ers!!!" on their marquees.
Chances are, I'll catch some of the game. Maybe this would be a good time to use that picture in picture feature on the television and settle down with a good movie, the game, and a big bowl of popcorn.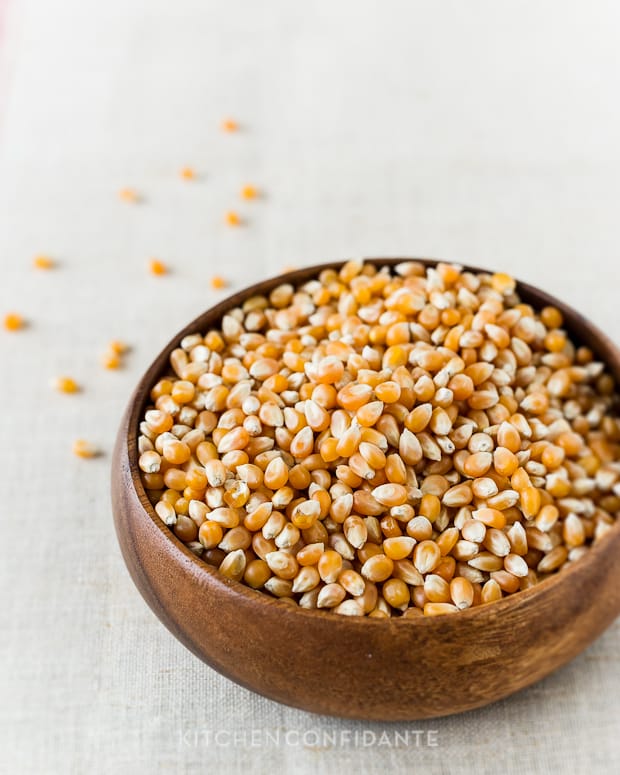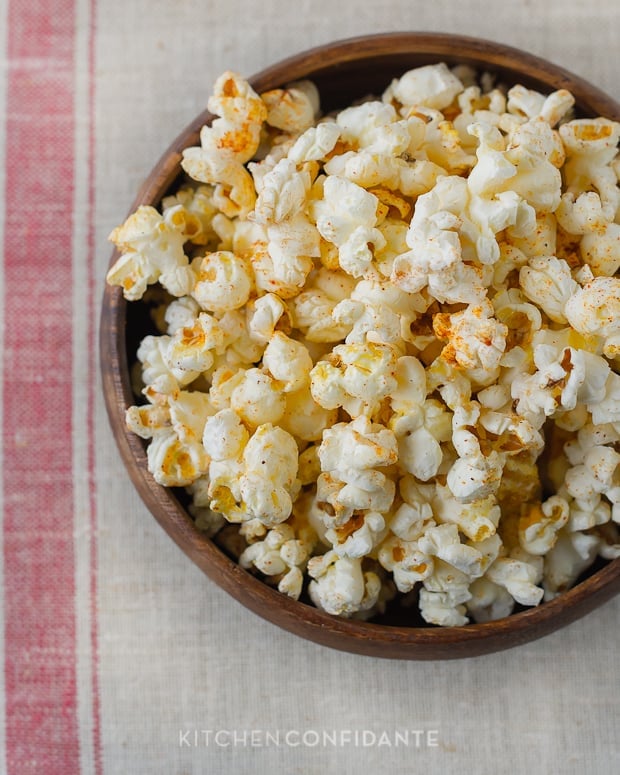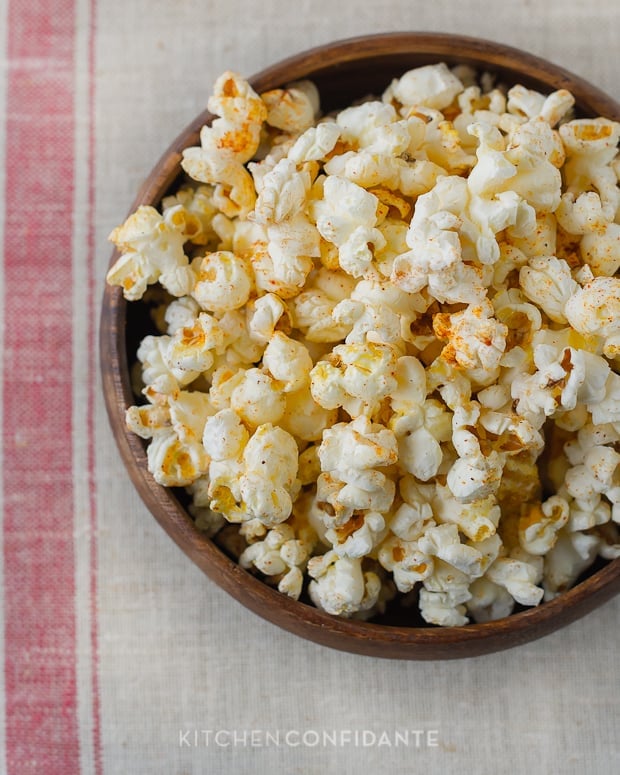 I always favor something a little something sweet and spicy when I flavor my popcorn, and this bowl of Sugar & Spice Popcorn is full of crunchy bites of brown sugar and hot cayenne pepper. A little bit of sweet and a whole lot of savory. And hey, the spices are red and gold. Maybe I'm rooting for the home team after all :)
You may also like:
Game Day Guacamole
Sweet & Spicy Wasabi Popcorn
Truffle Bacon Popcorn Plus 6 Savory Popcorn Recipes (Foodie Crush)
Chefs Milliken & Feniger's California Avocado Guacamole Tarts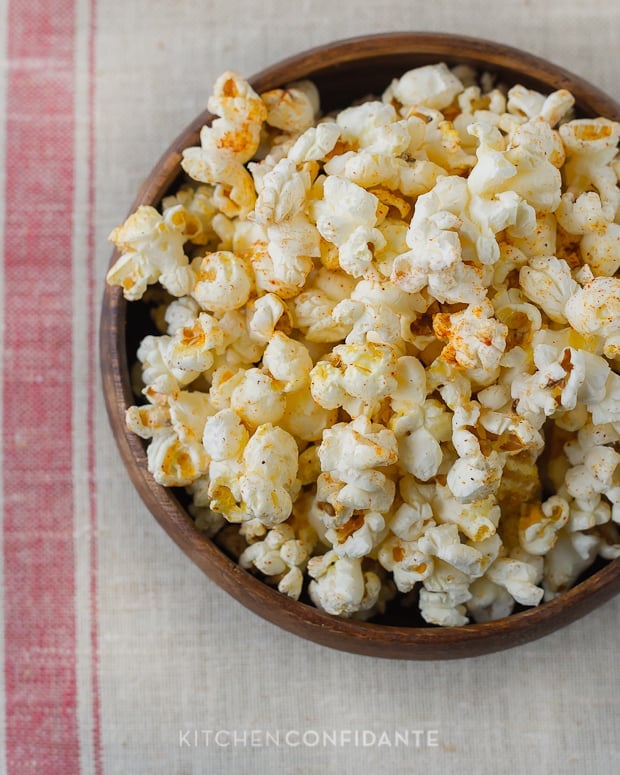 Print Recipe
Ingredients
1 tablespoon brown sugar
1 teaspoon kosher salt
1 teaspoon cayenne pepper
2 tablespoons canola oil
1/2 cup popcorn kernels
1-2 tablespoons melted butter
Instructions
Stir the brown sugar, salt, and cayenne pepper in a small bowl. Set aside.
Coat a large pot with canola oil, place 2-3 popcorn kernels and cover. Place over medium high heat. When you hear the kernels pop, add all the remaining kernels to the pot, replace the lid, and shake over the heat until all the corn is popped. When you no longer hear popping, remove from heat and transfer to a large bowl. Toss in the sugar-salt-spice mixture and butter (optional) and mix well. Enjoy while toasty!