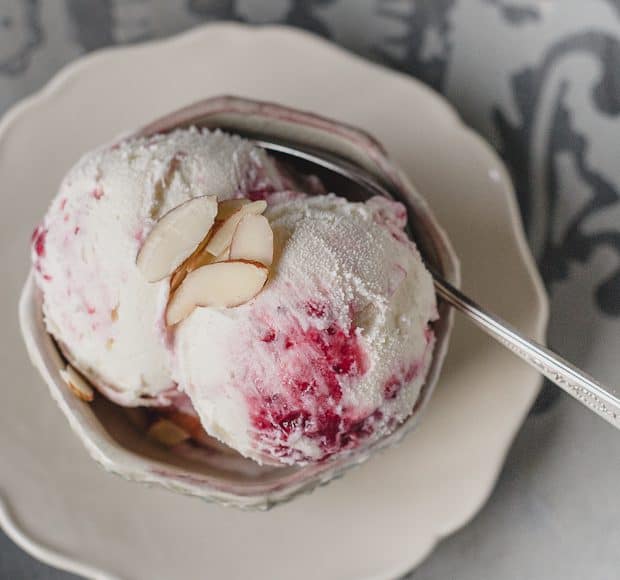 Cranberry Almond Swirl Ice Cream
"If all the books were across the sea, what a great swimmer Liren would be." Scribbled in the back pages of my 8th grade yearbook, I remember my cheeks burning as I read this autograph. Most of the girls had a similar quote in theirs,…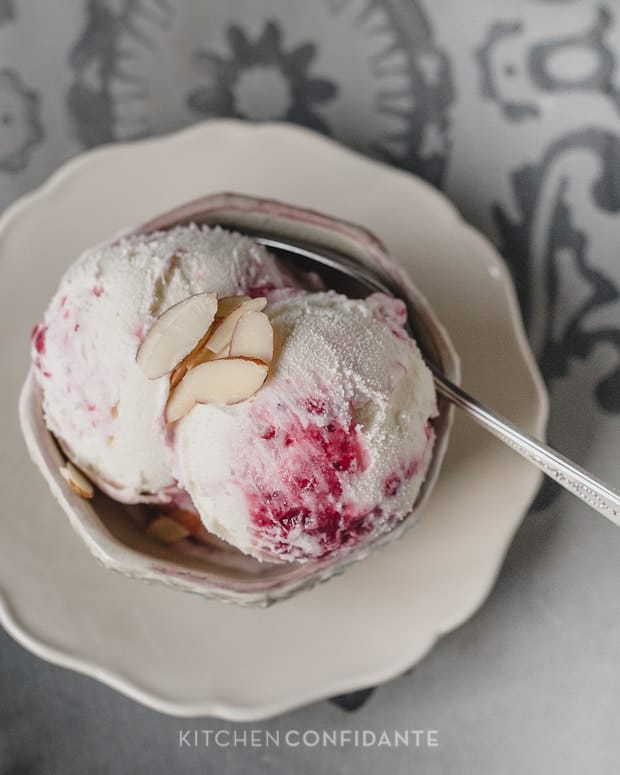 Cranberry Almond Swirl Ice Cream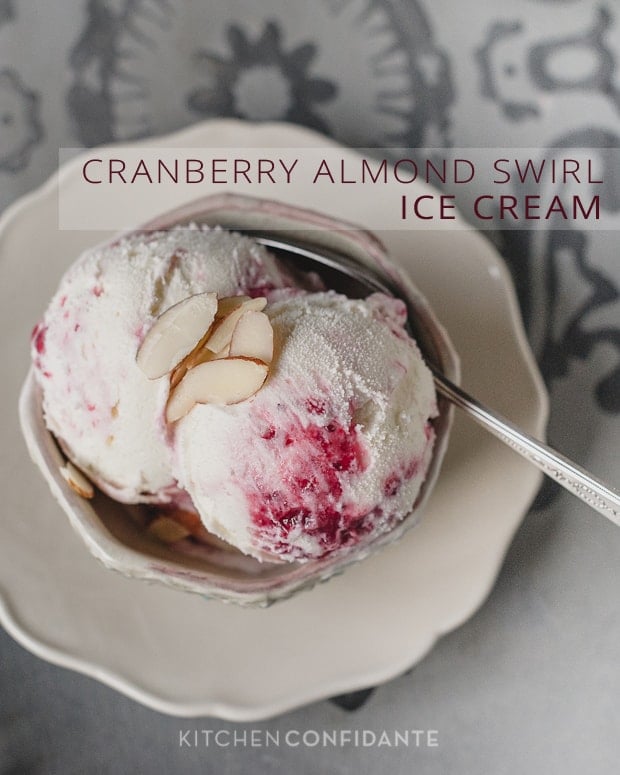 "If all the books were across the sea, what a great swimmer Liren would be."
Scribbled in the back pages of my 8th grade yearbook, I remember my cheeks burning as I read this autograph. Most of the girls had a similar quote in theirs, but "books" was replaced with the word "boys." And while I certainly wasn't boy crazy at the time, I also understood the underlying meaning behind this sentence. After eight years with the same 18 classmates in my tiny Catholic grade school, I was ready to move on. I moved on to a world where the freshman class was over 700 students strong, most of whom enjoyed to read.
I was a voracious reader as a child, and my love for literature grew with me. There were many nights that I could not bear to put a book down, and I would burn the midnight oil, turning the pages until sleep finally took over. I read outdoors, I read on the train, I read when I drove (if audio books count), I read when I nursed. I read to my children, and now they read to me. My daughter has become like me, but more so. She juggles three books at a time, and polishes each off with gusto.
But I realized something. I don't read anymore. Real books, that is. It's been about three years. I realized that I stopped reading when I started writing this blog.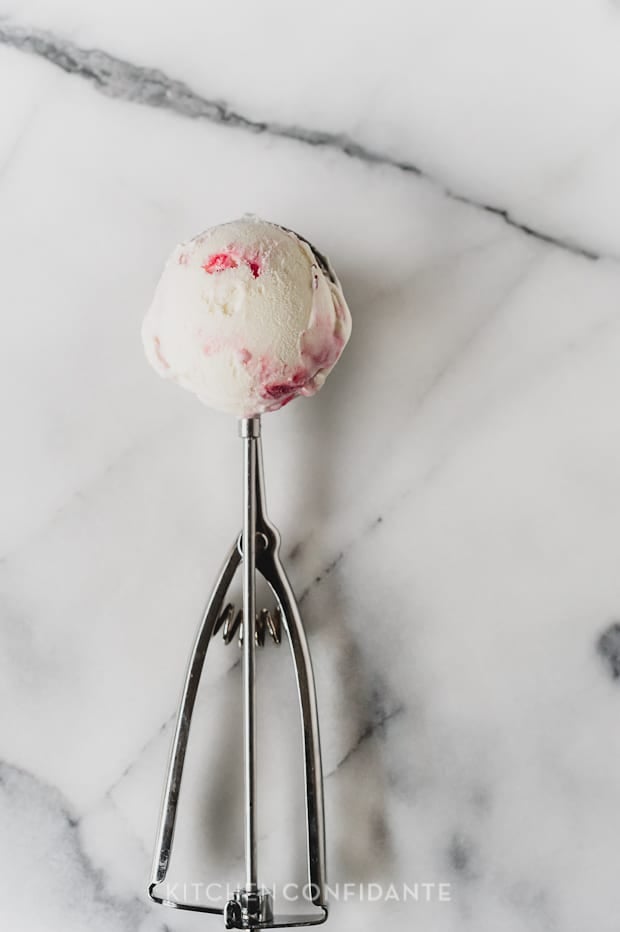 I went from consumer to creator, and the more I wrote, the less time I had to open a book. I thought the iPad would help. I started to read a digital book, but never finished it.
On my way to Salt Lake City, there was no Wi-fi on the two hour flight. I couldn't work. I opened my iPad and swiped through the apps when the iBooks icon caught my eye. I remembered my unfinished book and picked up where I left off. As I immersed myself into that world, I noticed something. My love for reading had returned and I was unable to put the novel down. And then I started another one. I feel as though I have been reunited with my old best friend.
In some ways, I think the same could be said for cooking. I go through phases where I cook the same things over and over again, only to abandon them for stretches of time. That happened with ice cream. I made this Cranberry Almond Swirl Ice Cream and it is featured right now on Wayfair. It may be winter, but sometimes, you just can't stop. It is ice cream, after all.
The recipe for Cranberry Almond Swirl Ice Cream can be found HERE. I hope you enjoy it!
Cranberry Almond Swirl Ice Cream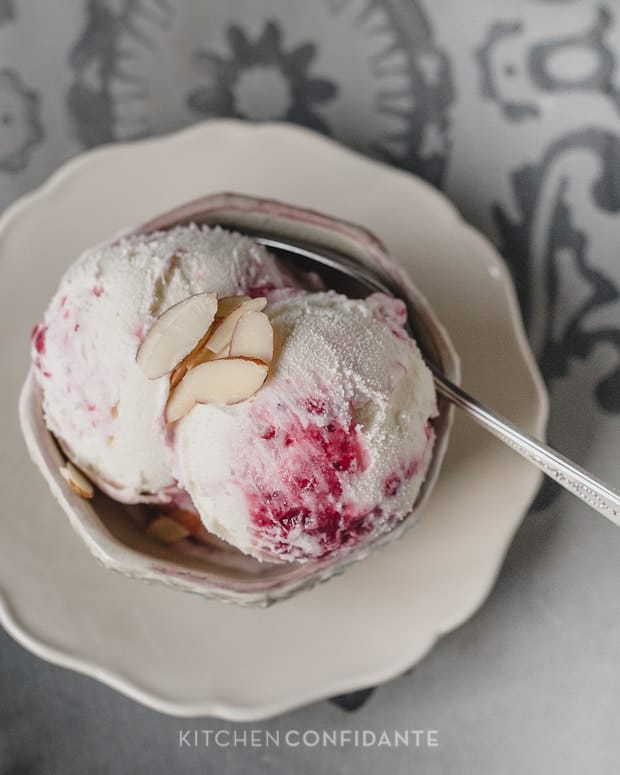 Print Recipe
Ingredients
Instructions