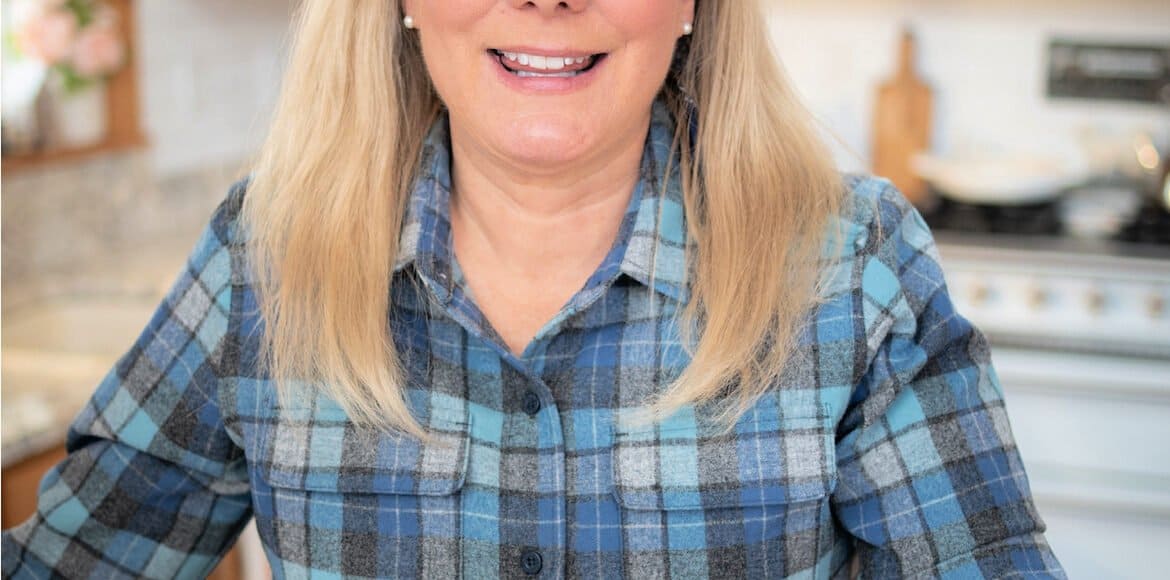 The Fresh Eggs Daily Cookbook with Lisa Steele
In Episode 34 of the Kitchen Confidante Podcast, Liren talks to Lisa Steele about all things eggs and her new book, The Fresh Eggs Daily Cookbook.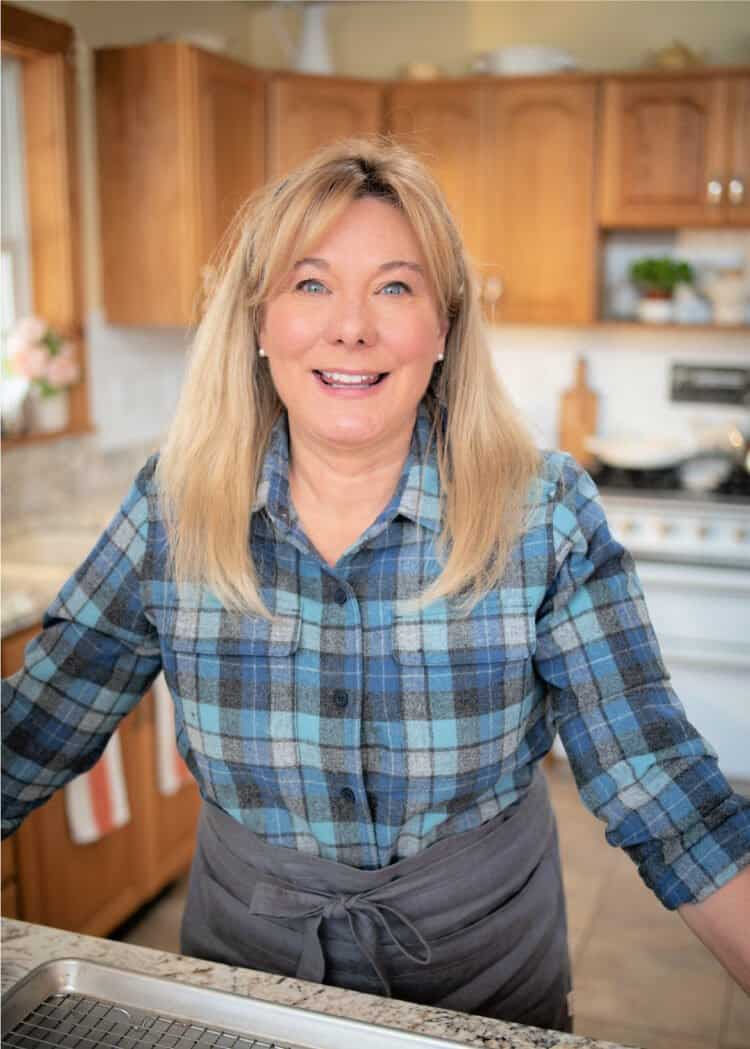 The Fresh Eggs Daily Cookbook with Lisa Steele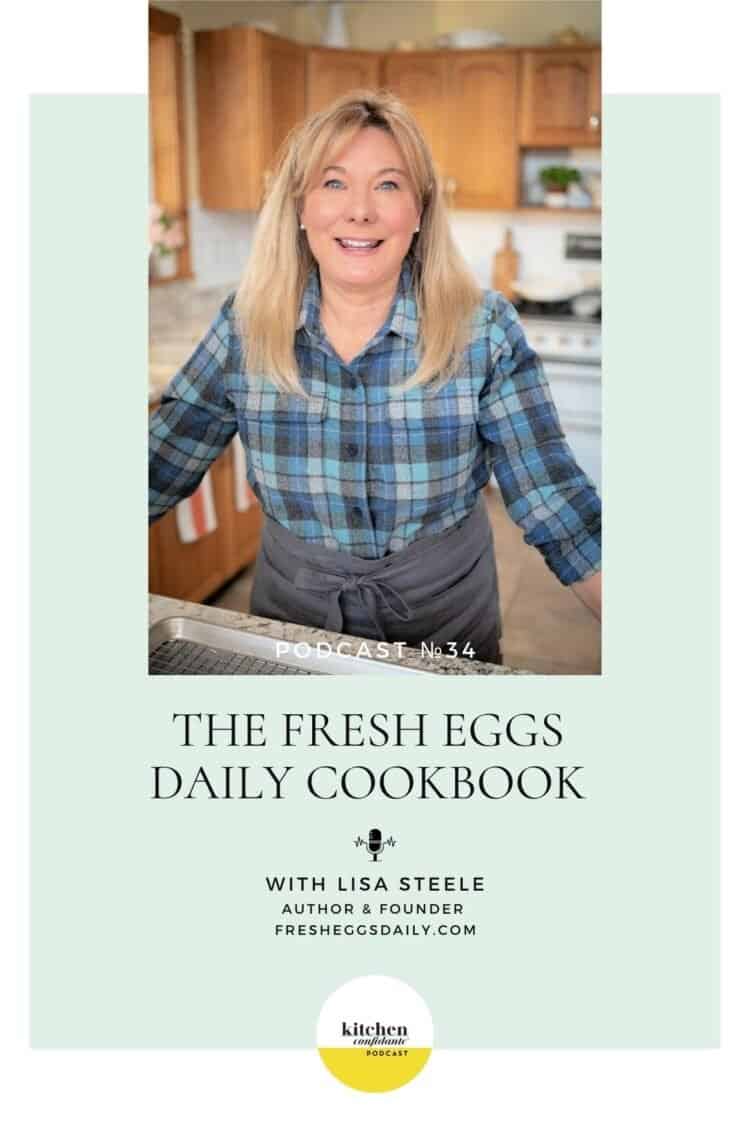 The Joys of Farm-Fresh Eggs with Lisa Steele
On the podcast, I spoke with Lisa Steele of Fresh Eggs Daily. Based in Maine, Lisa has been sharing advice with the backyard chicken-keeping community for over a decade. She is an author, fifth-generation chicken keeper, master gardener, and coup-to-kitchen cook. She recently published the Fresh Eggs Daily Cookbook: Over 100 Fabulous Recipes that Use Eggs in Unexpected Ways. Her award-winning lifestyle show, Welcome to My Farm will air nationwide on American public television this April.
Listen to the full episode here or keep reading for some of my favorite moments with Lisa.
How did you start Fresh Eggs Daily?
I grew up in the country raising chickens and gardening with my family. I lived across the street from my grandparents, who had a small commercial chicken farm. They supplied eggs and meat to their diner and other local restaurants.
I didn't love having chickens as a kid — it was just another chore. But as an adult, I spent a lot of time with my chickens and got to know and appreciate them. Chicken-keeping is actually a second career for me. Previously, I was an accountant. While it appealed to me because I am good with numbers and rules, I found accounting very boring, so I decided to dive deeper into chickens and share it on Fresh Eggs Daily.
Today, I think there's never been a better time for people to raise and grow their own food and learn how to make things. The knowledge that you can feed your family with things you grow or make yourself can be a comforting thought, especially nowadays when the shelves can often go bare.
What makes a farm-fresh egg so special?
There is a huge difference between a farm-fresh egg and a store-bought egg. I like to compare it to a tomato fresh from the garden versus a pink, off-season tomato you buy at the grocery store.
A fresh egg has a nice, thick white that stays in place when you put it in the pan. The yolk will also stand up nicely. The membranes break down as eggs age, so an older egg will spread out more. Also, the yolk will be bright, beautiful orange. The yolk color depends on their diet, and you can artificially make an orange yolk, but for the most part, an orange yolk indicates a healthy chicken. If the chicken is out eating grass, flowers, weeds, herbs, and bugs, the egg will be a nice color and have a better taste than if they were eating industrial feed.
How did the Fresh Eggs Daily Cookbook come about?
I have been in the chicken world for so many years, but I am jumping into the culinary world with my new cookbook. It's exciting to talk about the eggs, not just the chickens. I've wanted to write a cookbook for a while, and it was the next natural step for me.
People who follow me have a lot of eggs because they raise chickens. When you have so many eggs, you need to think of different ways to use them. So, I wanted the book to go beyond the basics of how to cook eggs and include some of my favorite recipes that truly let the egg shine, like Crème Brule or Lemon Pound Cake. There are some recipes that you just cannot make without eggs, and these recipes really put eggs to good use.
Learn more
Listen to the full podcast episode with Lisa, learn more at fresheggsdaily.com, and find her on Instagram at @fresheggsdaily.
Related posts