Triple Cheese Bread
It was still dark when I heard footsteps approach my bed. My daughter crawled in under the comforter and snuggled close, and as I tried to settle back to sleep, I thought of all those nights when I would think, oh my goodness, will my…
Triple Cheese Bread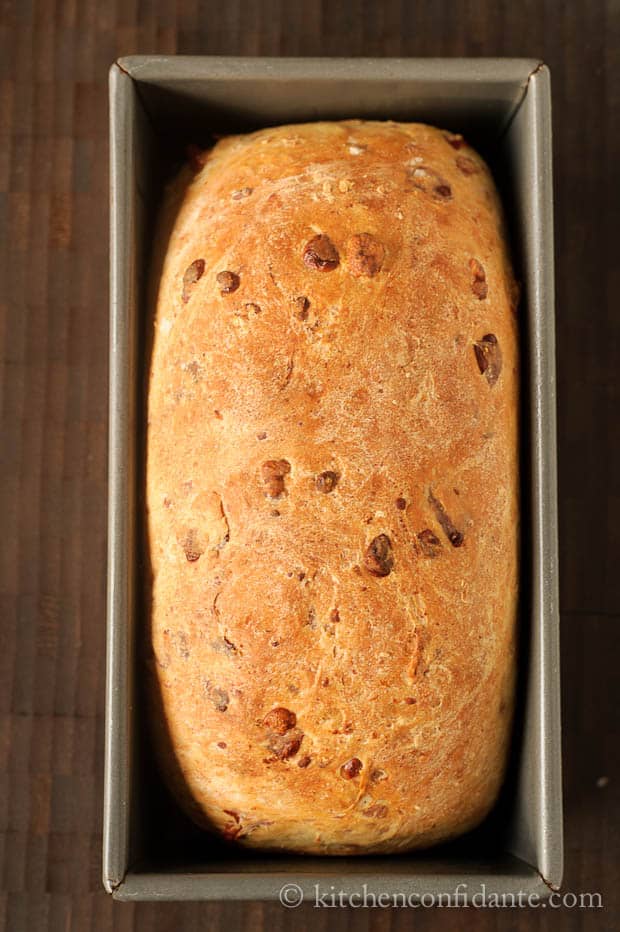 It was still dark when I heard footsteps approach my bed. My daughter crawled in under the comforter and snuggled close, and as I tried to settle back to sleep, I thought of all those nights when I would think, oh my goodness, will my bed ever be mine again? Ever since she was a baby, she liked to be close, the crib eventually claimed by the cats. Even now, she needs a little extra snuggle before she says goodnight. But she is a big girl now, and she's been sleeping in her big girl bed for years. As I snuggled this child with long limbs, I realized, they were right.
All those friends and even the strangers who approached me when I was a sleepless zombie, those parents who had been through the trenches, they were right. It goes so fast, they told me. I would nod (politely) and agree, and thought I understood.
And now, as I see the woman pass me with her baby boy on her hips, his chubby, little, oh-so-squeezable legs dangling as she rushes to the door, I just want to reach out and feel the little baby toes and tell her, it goes so fast – it really does.
I always say there's never enough time in the day. Especially when it comes to things that we need to do…cleaning the house, paying the bills, meeting deadlines, the children's activities. But really, I'm realizing more and more that its about making the time. I'm trying to take the time to enjoy these hugs from my little girl, because before you know it, she won't be snuggling with me any more. Making the time to listen to my son explain the virtues of Legos and the 344 Star Wars characters. Because one day he'll think, Mom just doesn't understand.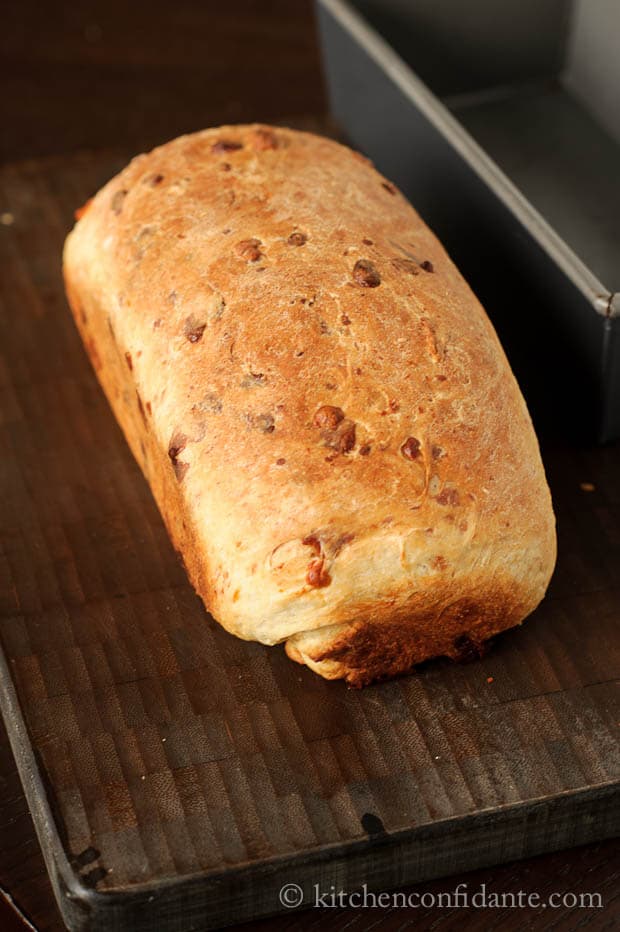 <!–more–>
I am making the time to create delicious things that require a little more of me in the kitchen. Bread always seemed counterintuitive to productivity, but the more I work with yeast and dough, I find that it makes me happy. It's worth the time. Because if I don't make the time, hours will get sucked up by all the things I would have rather not done. And at the end of the day, I would realize had I not wasted those extra minutes on Pinterest, I could have made that loaf.
In my last post, that grilled cheese sandwich went from ordinary to extraordinary not just from amazing cheese and slivers of salty ham and sweet peppers. It was the Triple Cheese Bread that made it quite amazing. I think back to that day, how I was rushing to recycle the empty bag of flour and how my eyes glanced at those three words printed on the side. Triple. Cheese. Bread. I knew I had to make time for that recipe, and I hope you do, too.
The moment I saw this recipe on the side of the bag of King Arthur Flour, I knew I had to make it. Fresh out of the oven, I just know you will swoon over this bread, marbled with gooey cheese. But I like to take it one step further and use it in the ultimate grilled cheese sandwich. I am so grateful to the folks at King Arthur for allowing me to share this recipe with you.
Print Recipe
Ingredients
3/4 cup water
2 teaspoons yeast
3 cups King Arthur Unbleached All-Purpose Flour
2 tablespoons sugar
1 1/2 teaspoons salt
2 tablespoons butter, soft
1/2 cup cheddar cheese, shredded
1/2 cup cottage cheese
3 tablespoons grated Parmesan cheese
Instructions
Dissolve the yeast in 1/4 cup of the lukewarm water. Add the remaining ingredients and mix and knead by hand, by using an electric mixer or in a bread machine on the dough cycle to make a soft dough.
Turn onto a floured board and knead for 8-10 minutes, until the dough is smooth and elastic. Place in a greased bowl, cover, and let rise until doubled, about 45 minutes.
Deflate the dough, form it into a 9 inch log, and place in a greased 9"x5" loaf pan. Cover loosely with greased plastic wrap and let rise until the bread domes an inch above the rim of the loaf pan.
Preheat the oven to 350 degrees. Bake the risen dough for 30-35 minutes.
Remove the bread from the oven and let it cool in the pan for 10 minutes before releasing the bread from the pan to cool before slicing.