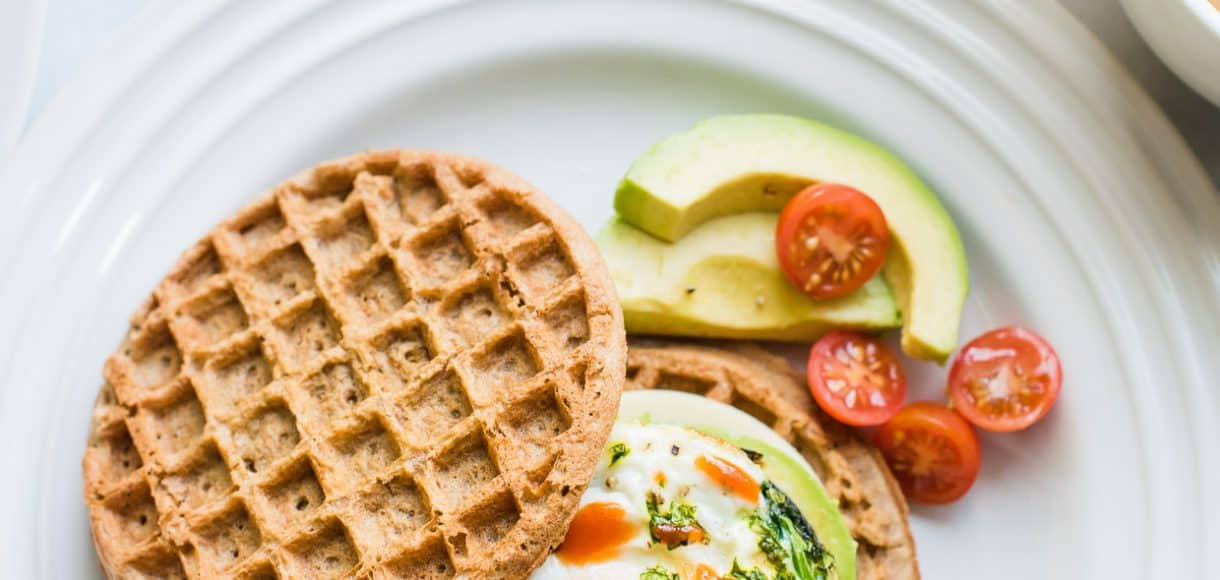 Waffle Breakfast Sandwich
The table was long, the metal foldable legs just as cold and unforgiving as the metal chairs pushed up against it, and you could feel the chill of the chair through my plaid uniform skirt — the lunchroom always seemed cold to me. The table…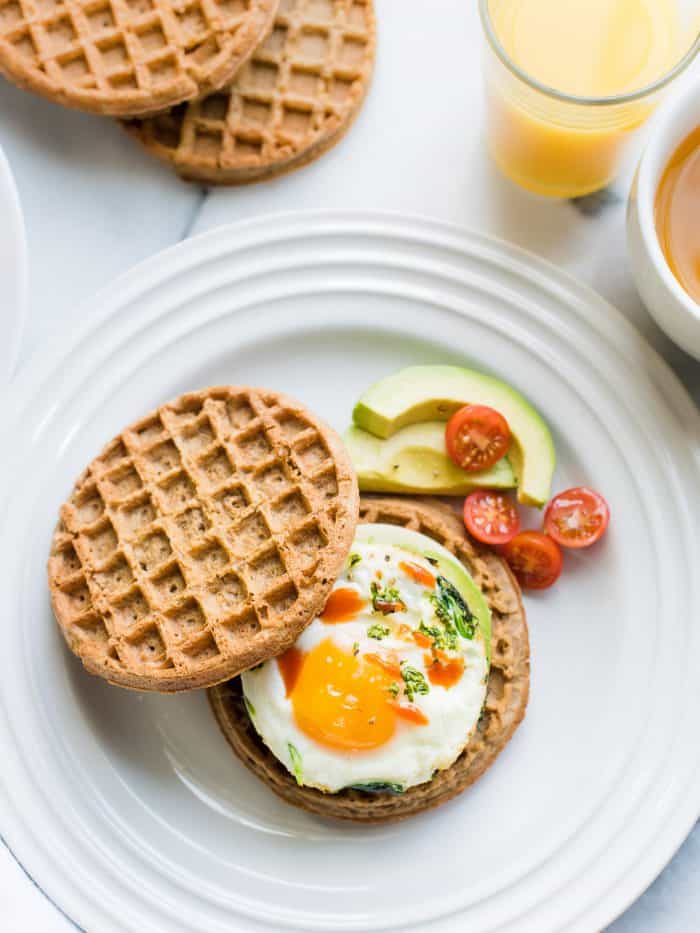 Waffle Breakfast Sandwich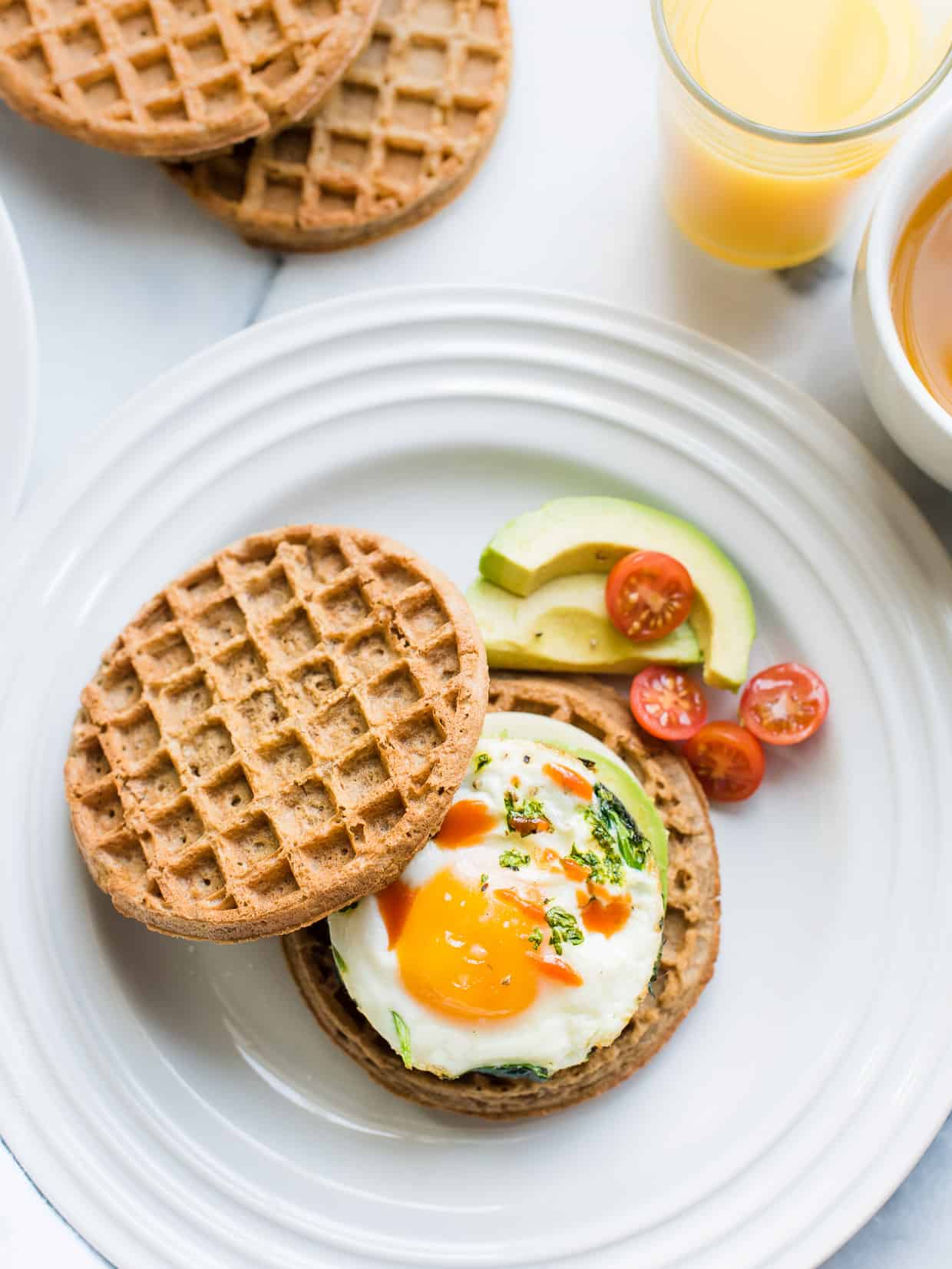 The table was long, the metal foldable legs just as cold and unforgiving as the metal chairs pushed up against it, and you could feel the chill of the chair through my plaid uniform skirt — the lunchroom always seemed cold to me. The table top itself was wooden and worn, defaced with deep carvings of hearts and initials, and if you weren't careful, you might find a splinter in your finger. Lunchtime seemed a little unpredictable to my little elementary school self. When I opened my paper bag, I would feel a little anxious – nothing terrible, but if you were a slow eater like me, then you might understand. I chewed carefully and I could never run out to the playground as quickly as everyone else – it took forever to finish my lunch, and I often was the last one left at the table by the time the half hour was over.
But opening that paper bag was always interesting. Once in a while, my lunches looked different from everyone else, and sometimes this was a good thing. My mom would surprise me with her odd sandwiches – the most unusual of which were the waffle sandwiches. I always loved it, but back then, waffle sandwiches weren't trendy, they were weird. And weird to a 4th grader is never fun. If waffle sandwiches weren't so delicious, I would probably have hidden under that rickety lunch table.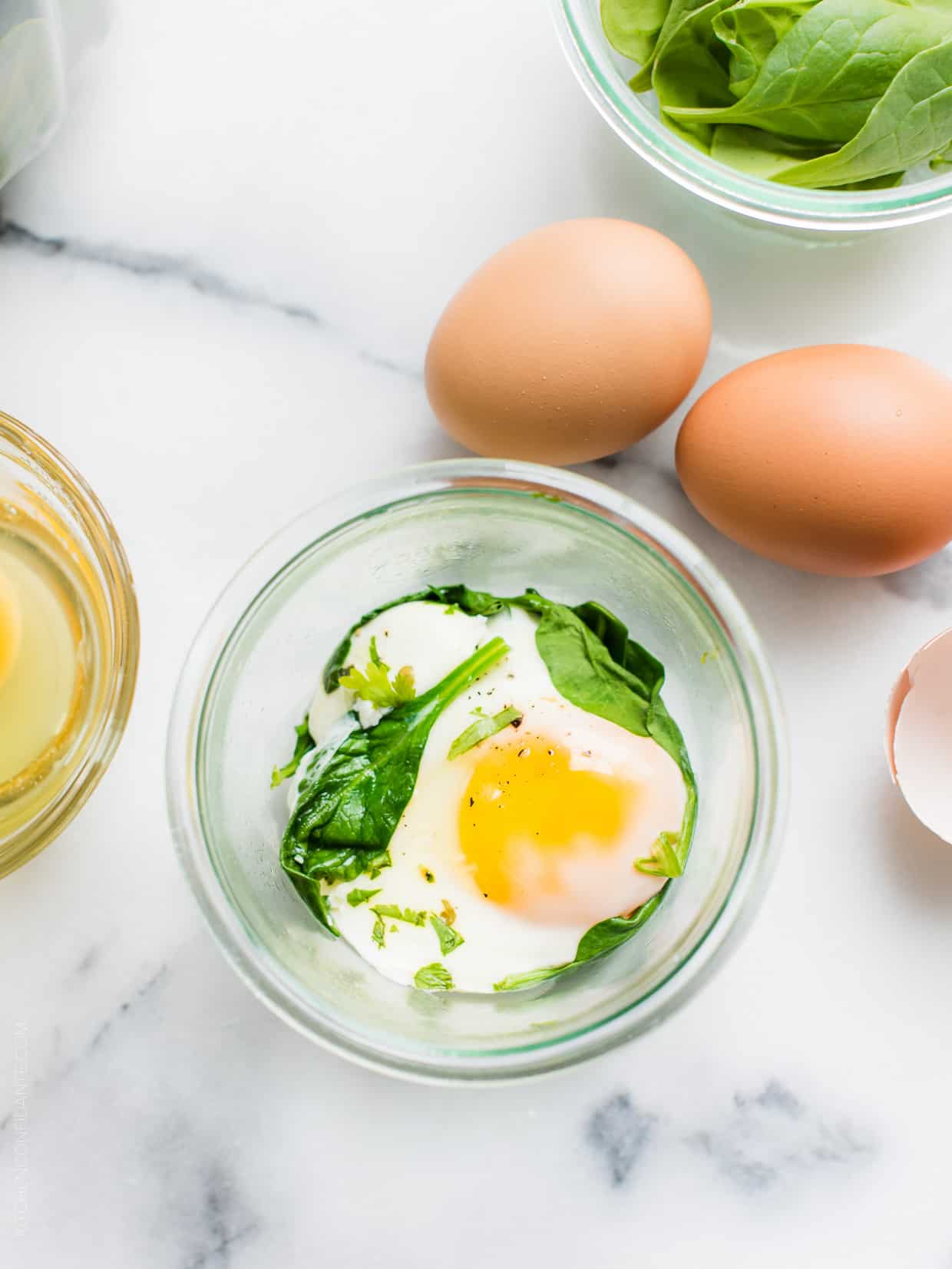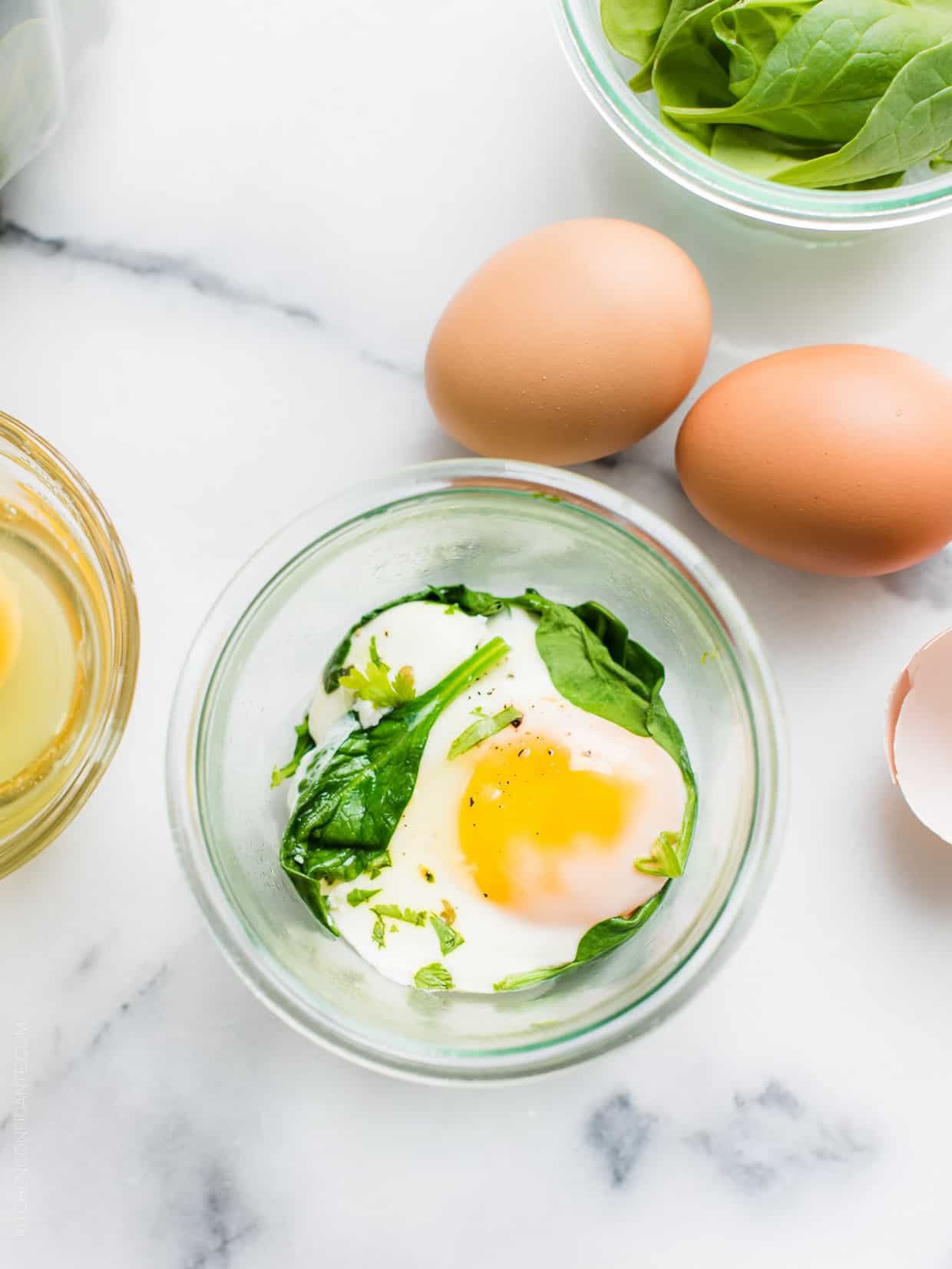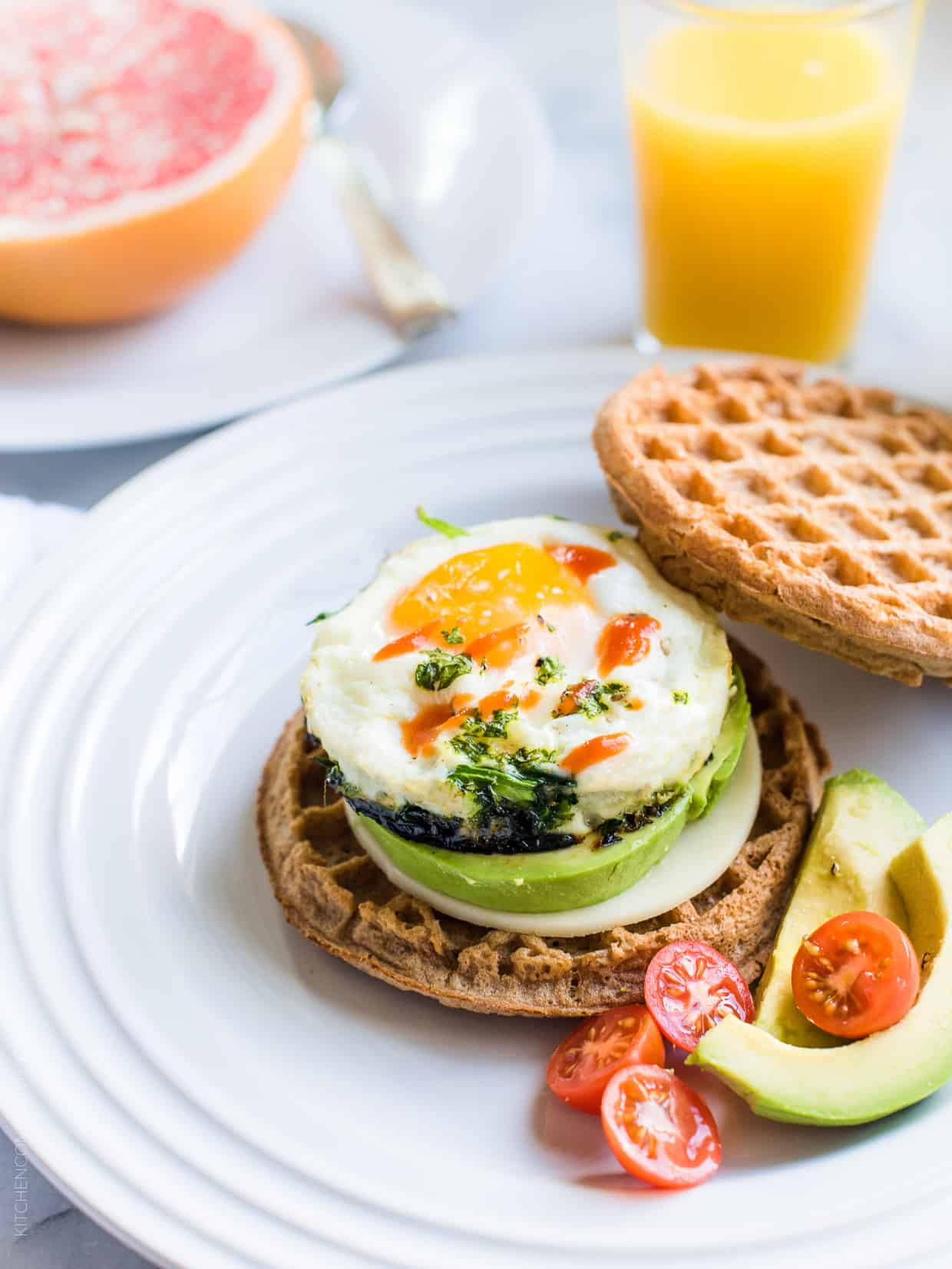 These days, waffle anything is cool, and my love for waffle sandwiches still runs strong. So I couldn't help but make a Waffle Breakfast Sandwich the other morning – sandwiched between wholegrain waffles are quick and healthy eggs that I make in a jiffy with nothing less than mason jars and the microwave. Five minutes or less is all it takes to make something wholesome that will fuel your day – whether you have a busy day at school or the office. And I'm willing to bet that no one will look at you funny. You may even have to share.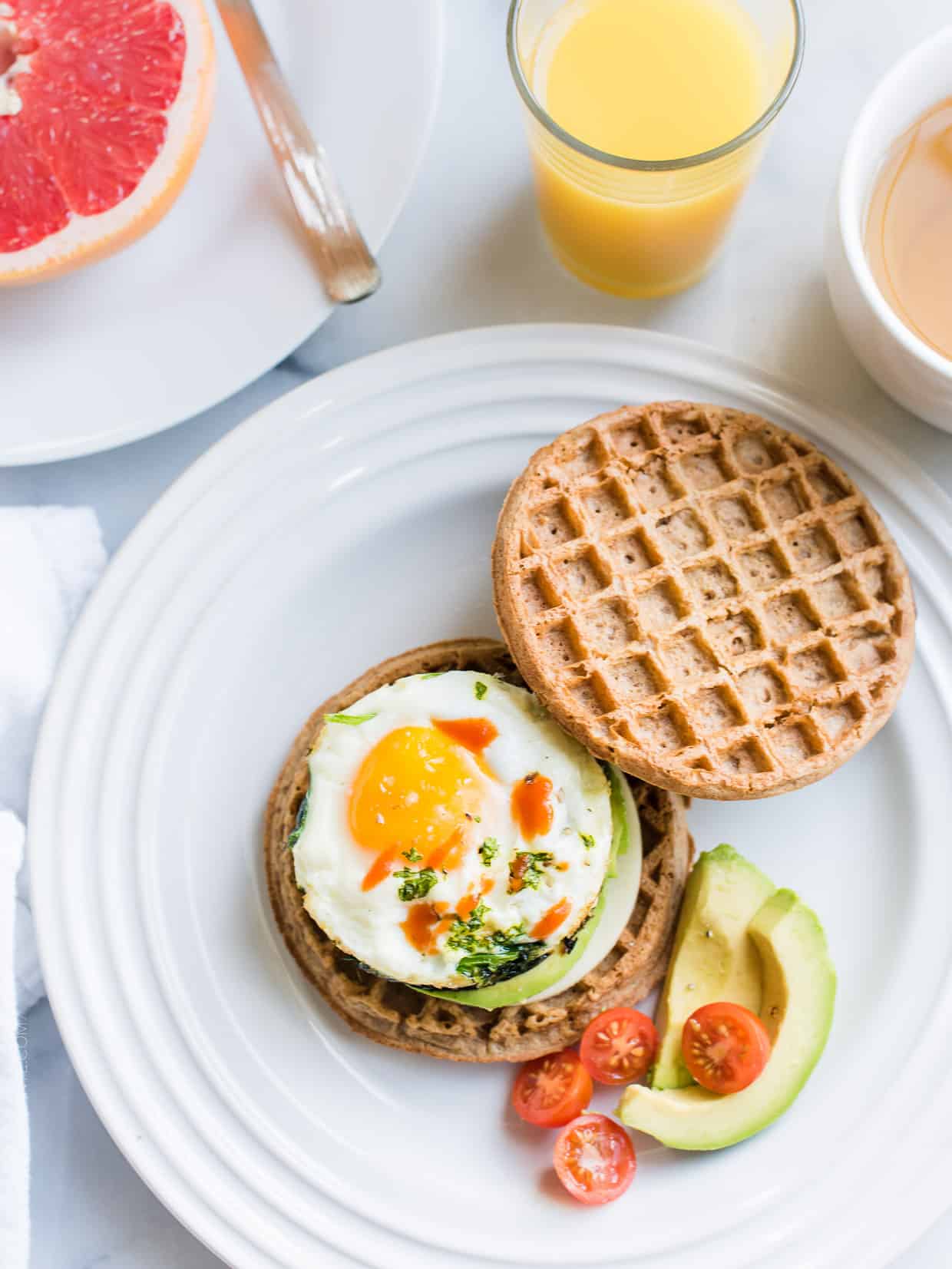 Please join me and find the recipe for Waffle Breakfast Sandwich on SheKnows.com!
Disclosure: This post is part of a collaboration with SheKnows. Sponsored posts such as these help behind the scenes at Kitchen Confidante. Thank you so much for supporting brands that matter to me and making my blog a part of your day!
Waffle Breakfast Sandwich
Get a wholesome start to your day in 5 minutes or less with this easy Waffle Breakfast Sandwich – plus a trick for making eggs in the microwave!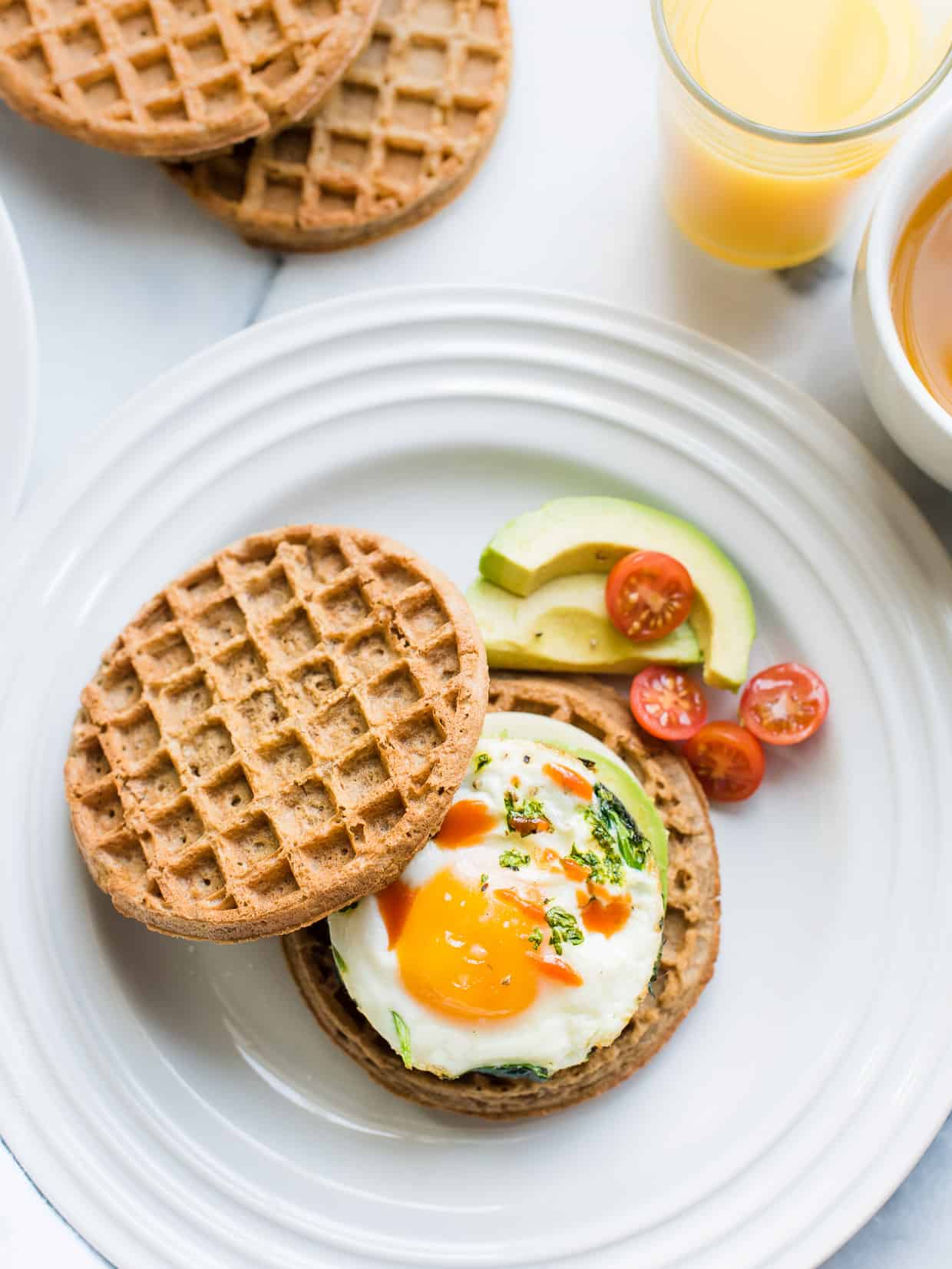 Print Recipe
Ingredients
Cooking spray (such as coconut oil cooking spray)
1 cup baby spinach
1 large egg
Kosher salt
Freshly ground black pepper
1 slice your favorite cheese (e.g. Monterey Jack, provolone, Muenster)
1/2 avocado, pitted, peeled and sliced