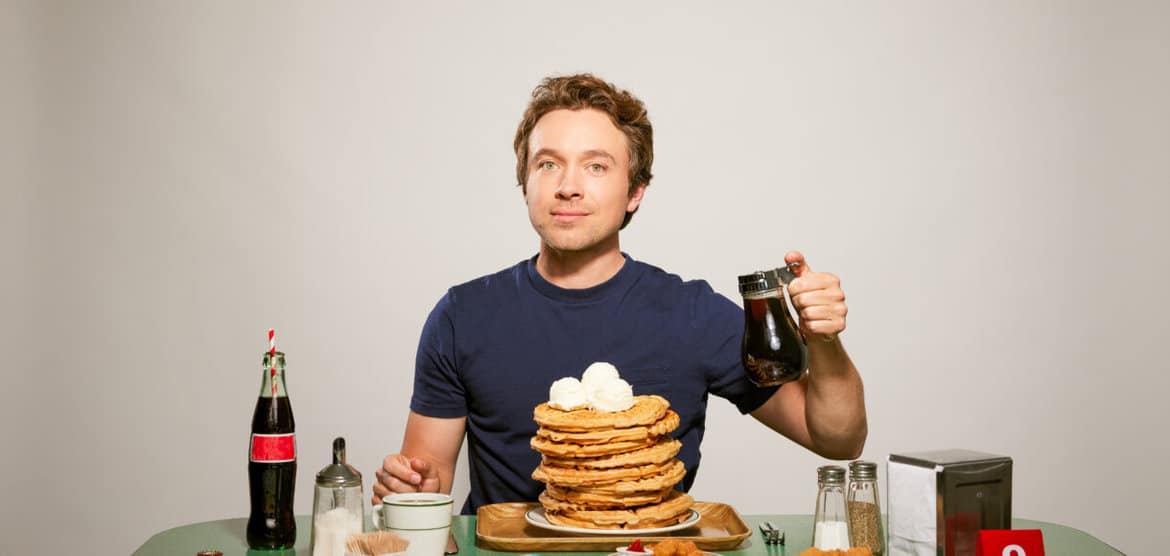 Worth the Hype with Frankie Celenza
In Episode 79 of the Kitchen Confidante Podcast, Liren talks to Frankie Celenza about his new Tastemade show, Worth the Hype, what makes a restaurant buzz-worthy, and more!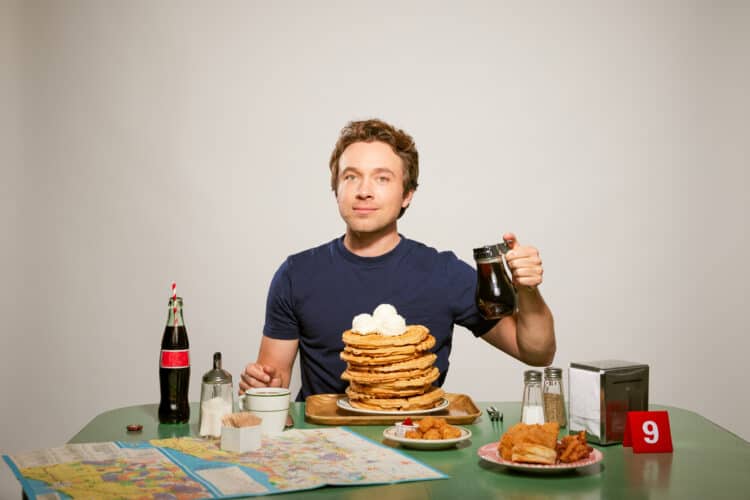 Worth the Hype with Frankie Celenza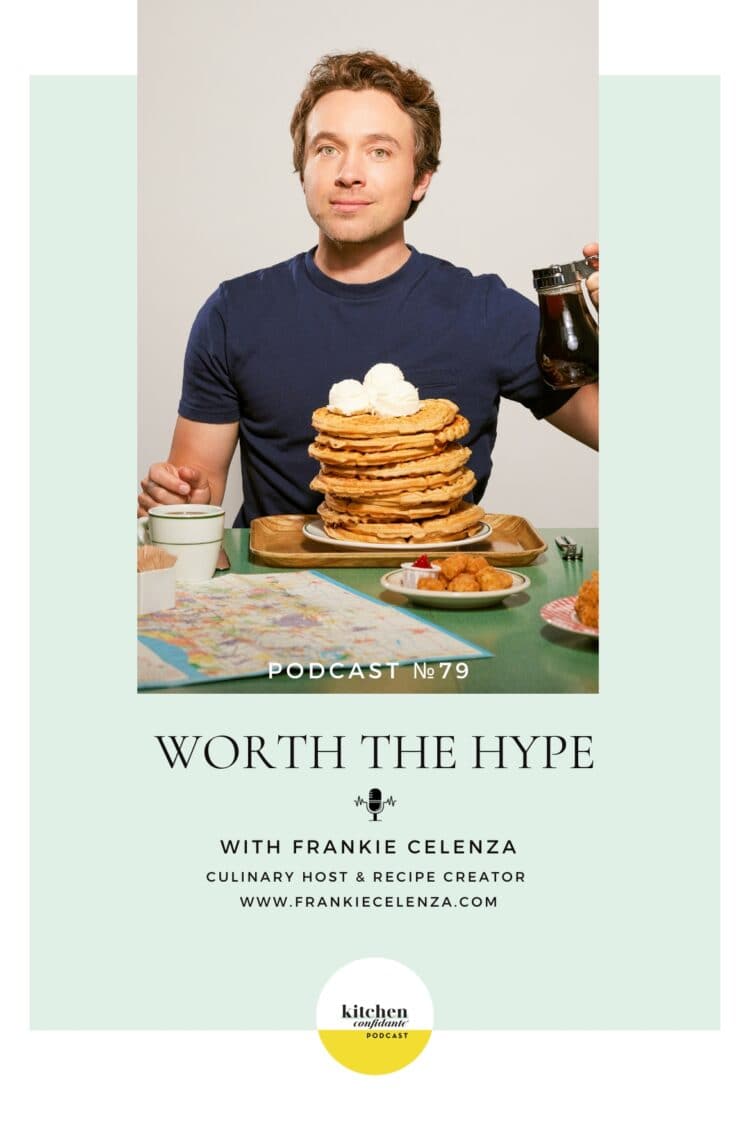 Worth the Hype with Frankie Celenza – Uncovering the Stories Behind Buzz-worthy Bites in Every City
On the podcast, I recently spoke with Chef and Emmy-Award Winning Host, Frankie Celenza. You may know Frankie from his hit series Struggle Meals and his show, Frankie Cooks. Recently, he launched a new mouth-watering food travel series on Tastemade, Worth the Hype, where he explores local food scenes in communities and cities like LA, NYC, Austin, and more. Frankie gives us an inside look at the pioneers creating and cooking the most innovative food that's definitely worth the hype.
In this episode, we chat about his beginnings as a chef and TV show host, upcoming episodes of his new show, and some of his favorite food memories and culinary road trip adventures. Listen to the full episode or keep reading for some of the highlights from Frankie.
How did you get started as a chef and host?
While attending NYU Tisch School of the Arts for music, I spent the summers with my family in Italy. This was my favorite time of year. In Italy, I spent a lot of time on a boat and picking food and cooking with my uncle. We would make all kinds of delicious, traditional Italian recipes.
I started making these meals for my friends when I returned to school. One day, a friend recommended I should film my cooking. I started it as a senior project and had to intertwine the show with music. I'd have bands on as guests and then create cinematic music to accompany the episodes after editing. Since you can't taste, smell, and feel the food on a cooking show, I added the music to enhance the experience and make the episodes different. Instead of editing the episodes to pre-existing music, I'd edit the show to the best it could be and then create music to fit.
For culinary training, I was very much a self-learner. However, I took some French Culinary Institute advanced courses, and specialized courses like Japanese cuisine, bread making, and sous vide techniques. A great, affordable resource is Rouxbe, which offers the Vancouver Culinary Institute French course.
However, I didn't pursue professional courses too much because I wanted to keep my cooking approachable for the non-professional and focus on providing really clear, easy-to-follow explanations of everything.
Tell us more about your show, Worth the Hype
Working on this show was very exciting because the scene is constantly changing. As we travel, we get to meet a wide variety of people from different places cooking all different types of food.
Each episode has four locations in a select city. In each city, we focused on curating variety, so we'd look for various cuisines, neighborhoods, cooking techniques, restaurant styles, and so forth.
We've found that to be "Worth the Hype," the food doesn't necessarily need to be trendy. It can be traditional, it can be takeaway, it can be a greasy spoon — it can be anything!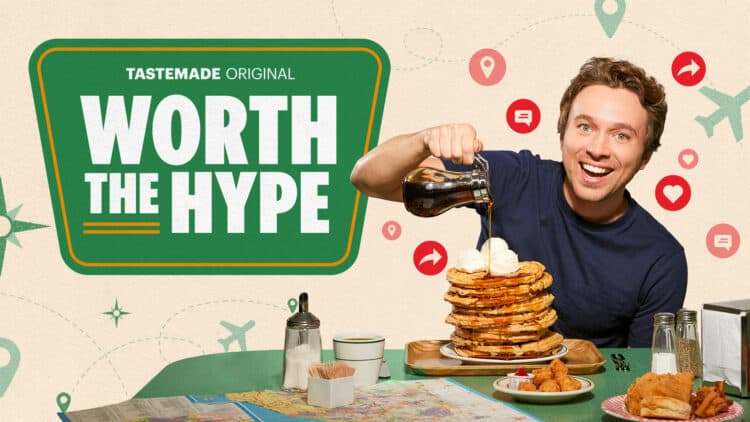 Learn more
Listen to the full podcast episode with Frankie, learn more at frankiecelenza.com, and follow Frankie on Instagram. Watch Worth the Hype every Wednesday at 7 pm on the Tastemade streaming channel.
Related posts
Kitchen Confidante Podcast Episode 75: All Up in My Grill with Dale Talde