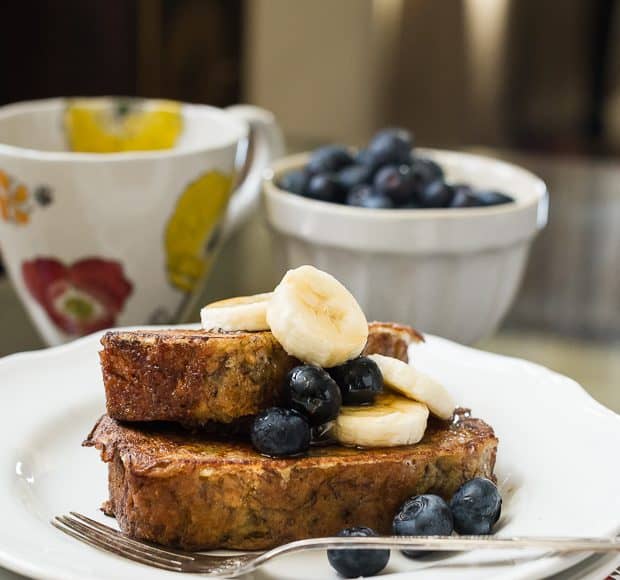 Banana Bread French Toast
"Would you rather…eat infinity snails or infinity slugs?" my son asked me as we walked to the park this afternoon. "Do I have to pick one?" I stalled. "Yup, it's the Would You Rather Game, mom." (He's so patient with me.) "Does it have to…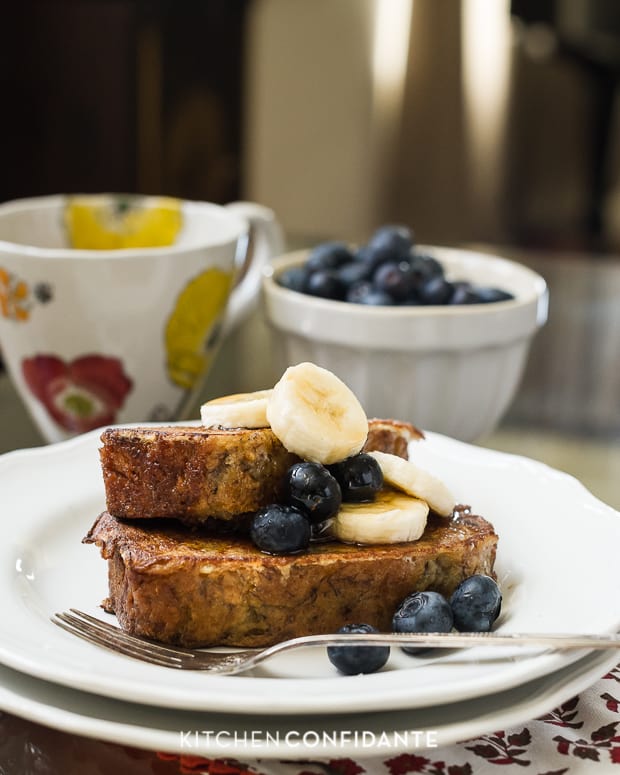 Banana Bread French Toast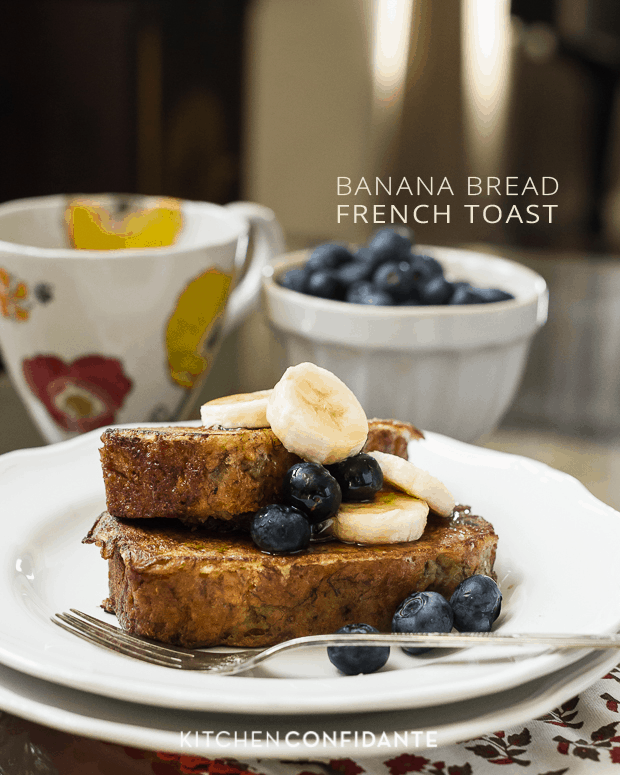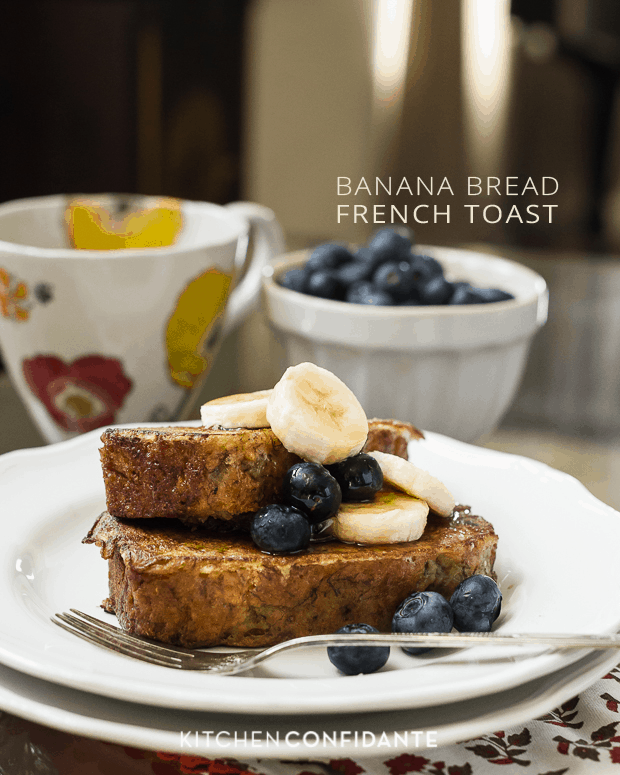 "Would you rather…eat infinity snails or infinity slugs?" my son asked me as we walked to the park this afternoon.
"Do I have to pick one?" I stalled.
"Yup, it's the Would You Rather Game, mom." (He's so patient with me.)
"Does it have to be infinity?" (More stalling.)
"Yeah, it makes it funner." (Obviously. Duh, mom.)
I picked infinity snails. I reasoned that I would cook the escargot in a delicious sauce and that they would be amazing.
Then he asked the next Would You Rather: "Would you rather…eat infinity raw snails with the shells or infinity raw slugs?"
Boys :)
Well, perhaps at breakfast, I should ask them their hearts desire in Would Your Rather form. Would you rather…banana bread or French toast? But in this case, they wouldn't have to pick. They could have both.
Today I'm excited to share this scrumptious Banana Bread French Toast over on Wayfair.com. Made with slices of my family's favorite Buttermilk Banana Bread, it's a decadent way to start your day.
Care for a bite? You can find the recipe for Banana Bread French Toast here.