Butterscotch Chip Cookie Ice Cream Sandwiches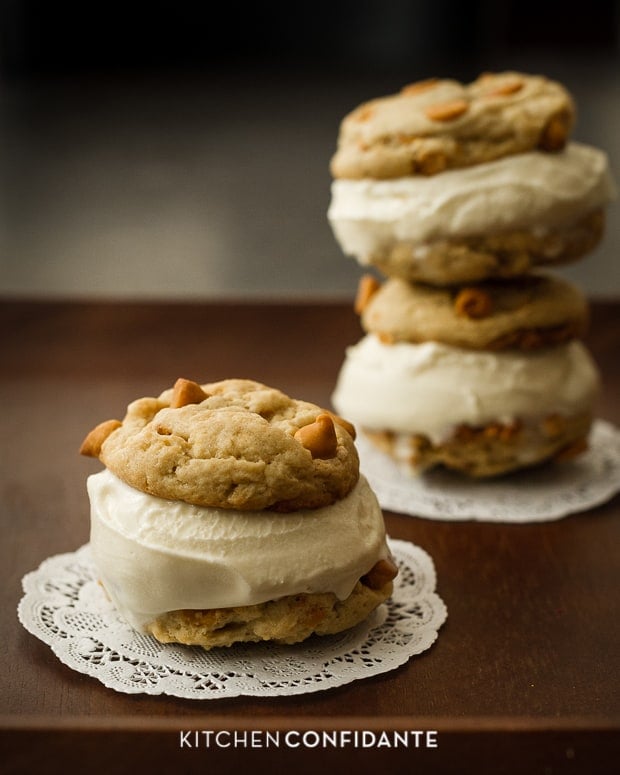 Butterscotch Chip Cookie Ice Cream Sandwiches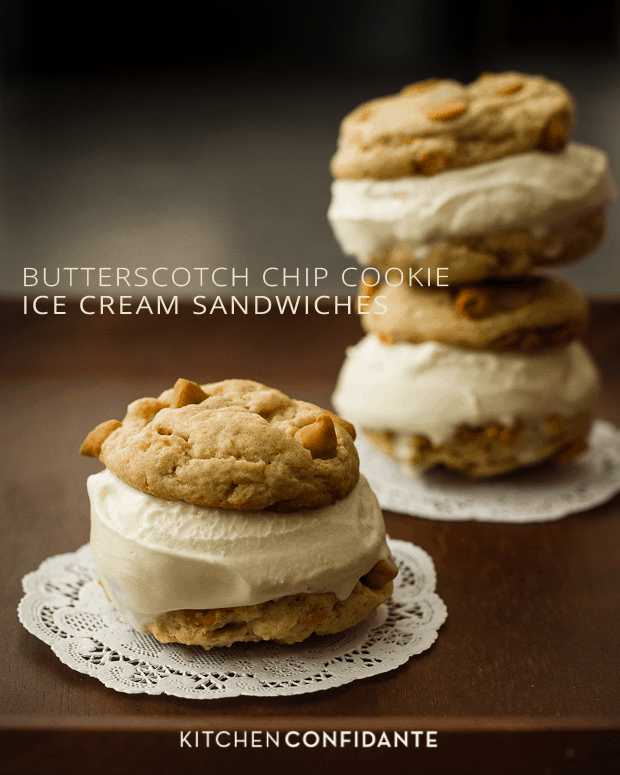 There is a certain time of day when there is a little bit of mayhem in the household. I find myself anticipating, readying myself for that moment when the rumble of the garage door can be heard, the hum of the car engine crescendoes to a sudden stop, and the door opens to the clip clop of dark polished shoes. "Daddy!!!!!!" The children and pets run from all directions and descend upon him in a whirlwind, and all of a sudden the volume in the household increases by many decibels, and it's as if the Tazmanian Devil is swirling through the hall into the kitchen.
It's a happy, messy, riot of affection that I want to remember. The tangle of hugs, the trotting of puppy paws, the instant desire for Daddy's attention. It's the greeting I don't get, because I'm not dad.
To my husband, I want to say thank you. Thank you for being the father they deserve. For pouring your heart into everything for them. For stirring up that love in them that I see every day. They adore you. We adore you.
Happy Father's Day.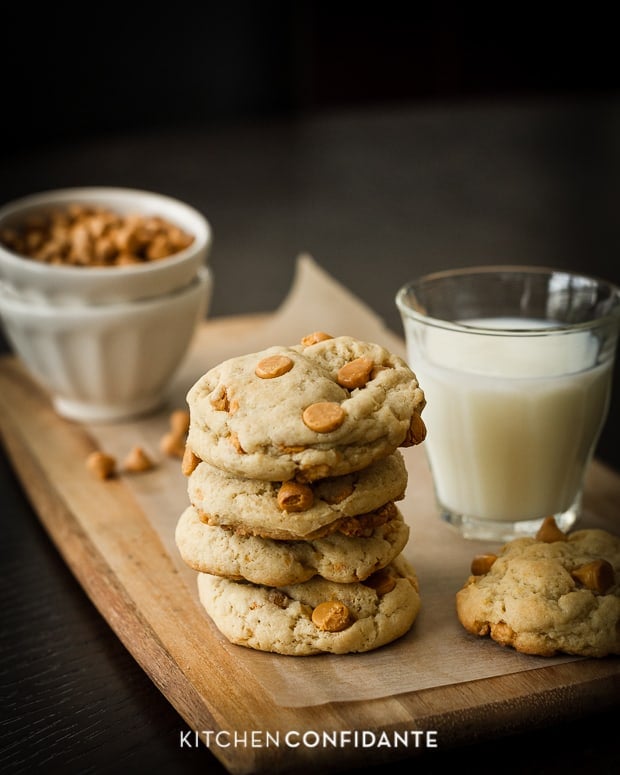 The children and I made these cookies, something both they and my husband had been craving. One half batch we devoured immediately, the second half were made into these Butterscotch Chip Cookie Ice Cream Sandwiches. To me, they are my family personified. One big hug, a little messy, certainly imperfect, but ultimately, delicious.
Butterscotch Chip Cookie Ice Cream Sandwiches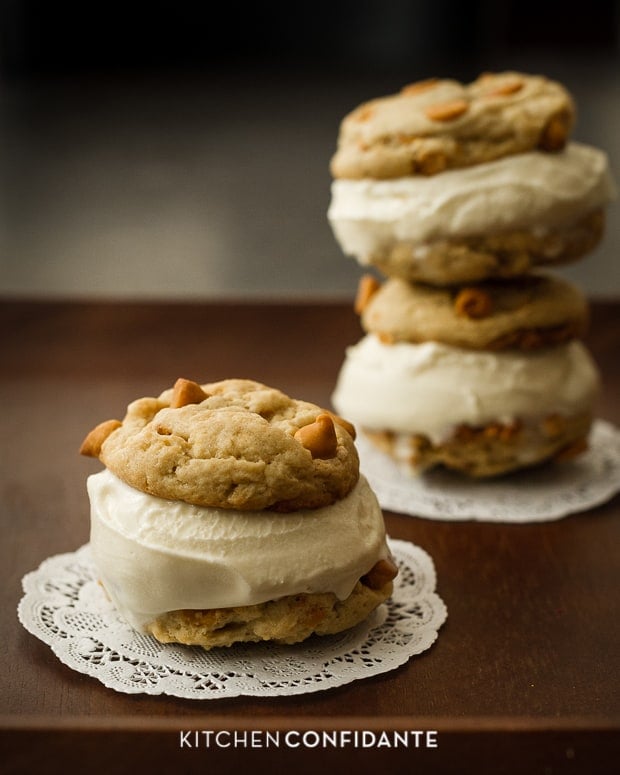 Print Recipe
Ingredients
1 stick (1/2 cup) butter, softened at room temperature
4 oz cream cheese (1/3 less fat)
1/2 cup granulated sugar
3/4 cup brown sugar
1 egg
1 teaspoon vanilla
2 cups all purpose flour
1/2 teaspoon baking soda
1/2 teaspoon salt
8 oz butterscotch chips
Vanilla ice cream
Instructions
In the bowl of an electric mixer, cream the butter and cream cheese on high speed until thoroughly mixed and creamy, about 2 minutes. Mix in the granulated and brown sugars until fully incorporated. Beat in the egg and vanilla and mix thoroughly again.
In a separate bowl, whisk or sift together the flour, baking soda and salt. Slowly add this to the mixer and beat until just incorporated. Do not over stir. Fold or stir in the butterscotch chips.
Cover the mixing bowl with plastic wrap and chill in the refrigerator for at least two hours (or overnight).
Preheat the oven to 350°F. and place the racks in the center of the oven. Prepare your baking pans with parchment paper.
Take a medium ice cream scoop (equivalent to about 2 tablespoons) to scoop out the dough and roll into a ball. Place the cookie dough 2-3 inches apart, about 8 per cookie sheet. Bake for 10-15 minutes, rotating the trays halfway through to insure even baking.
When the cookies are golden brown on top and a nice amber color on the bottom, remove the tray from the oven and allow the cookies to settle on their trays for a few minutes; they will be very soft initially. Gently transfer to a wire rack to cool.
Scoop a mound of ice cream on one cookie and gently press another on top. Freeze until ready to serve.
Enjoy!!