Peanut Butter Cup Ice Cream "Cake" Pie
Age. It's just a number right? My mother firmly believed so. She guarded her age with her life. If anyone asks, tell them I'm 28. What? As a six year old, I dutifully did as I was told, after all, she looked the part. She…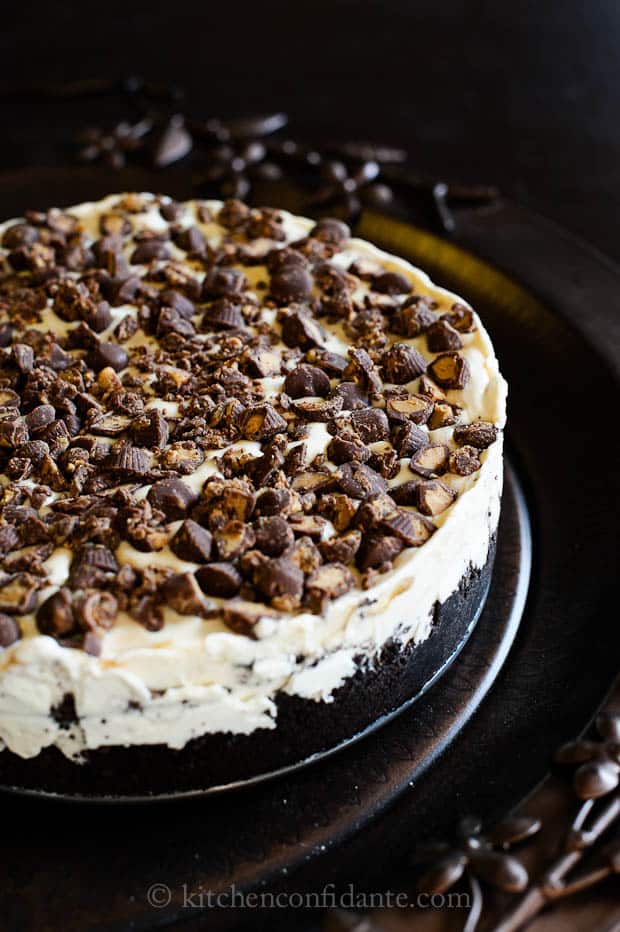 Peanut Butter Cup Ice Cream "Cake" Pie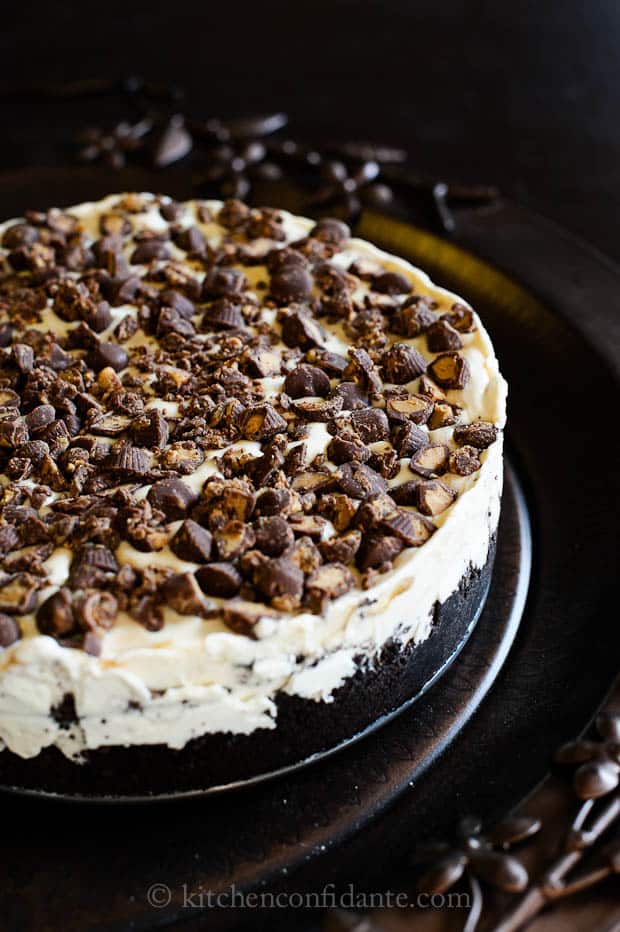 Age. It's just a number right?
My mother firmly believed so. She guarded her age with her life. If anyone asks, tell them I'm 28. What? As a six year old, I dutifully did as I was told, after all, she looked the part. She looked 28 even as she headed into her mid thirties. But as she headed into the big 4-0, I got older and wiser…and I didn't get it. Why, mom? I would ask. Basta! Just because! she would tsk.
I vowed I would never lie about my age, it was all so silly anyway. I thought my mom should be proud of her age! She always looked younger than her chronological age, and inside, she was truly young at heart.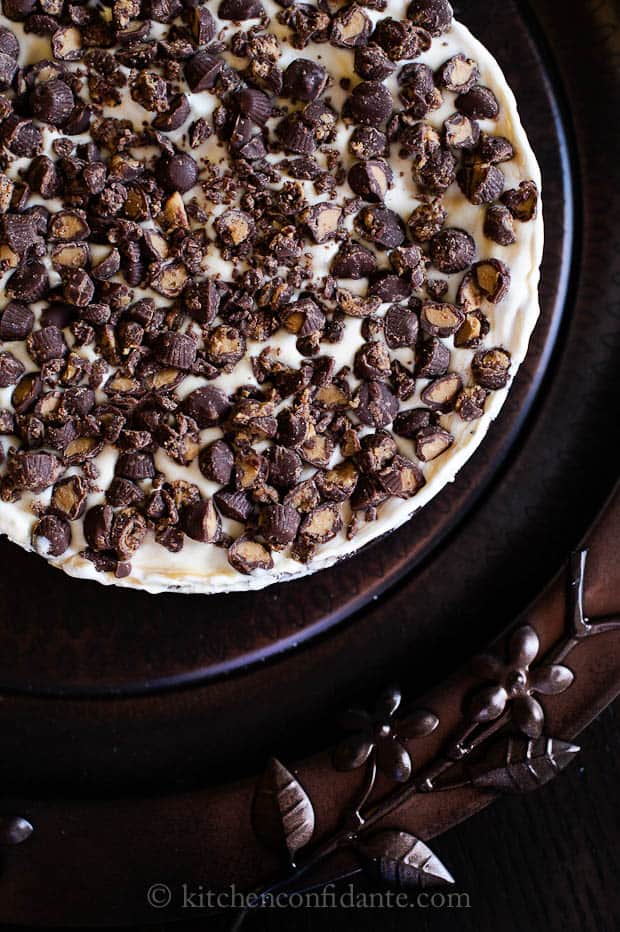 Until today. I turned another year older yesterday, and the other night, before I said good bye to another year, I think that for the first time ever, I understood. As I head into my late twen-, ok, fine, gulp, late thirties (wow, that kind hurt to type that.), I couldn't help but think of her.
I found myself joking with friends that I was turning 28.
But I'm not. I'll own up to it. I turned 38 yesterday.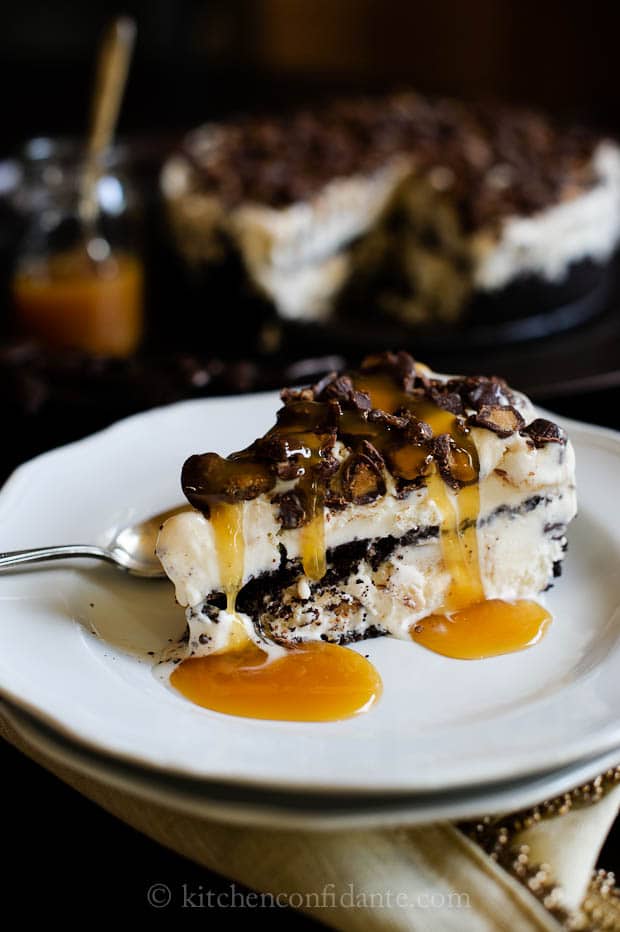 What do you do to cope? You make yourself a birthday cake. Or a pie. All around the blogosphere, Pie Day is going on, and this ice cream pie with its chocolate creme cookie crust has a filling of ice cream layered with more crushed cookies and topped with miniature peanut butter cups. Just looking at it is sinful. But you're allowed one sin on your birthday.
Peanut Butter Cup Ice Cream "Cake" Pie
Is it a cake or is it a pie? You decide. It has the layers of a cake, but the crust and filling of an icebox pie.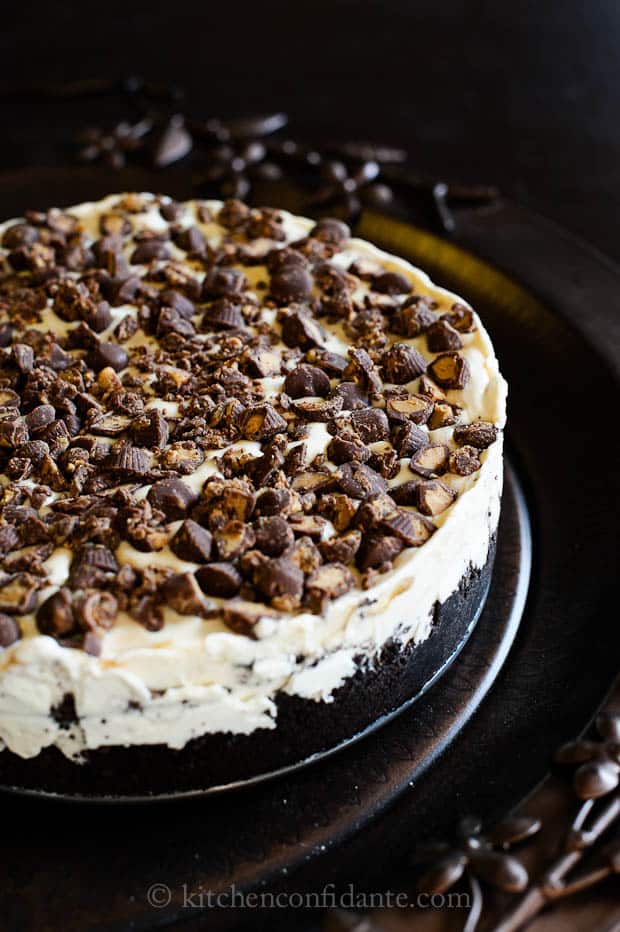 Print Recipe
Ingredients
34 chocolate creme cookies, divided
5 tablespoons melted butter
1/2 gallon vanilla ice cream, softened
1 cup miniature peanut butter cups, rough chopped
Instructions
Lightly butter a springform pan.
Crush 24 chocolate creme cookies finely, using a food processor or by placing the cookies in a resealable bag and pounding with a rolling pin. Stir in the melted butter and press into the bottom and up the sides of the prepared springform pan. Place in the freezer for 10 minutes.
Roughly crush the remaining cookies and set aside.
Take 1 quart of the softened ice cream and spread evenly into the chilled crust. Sprinkle the crushed cookies. Return to freezer for 20-30 minutes.
Spread remaining quart of ice cream and spread evenly into the pan. Top with the chopped peanut butter cups. Cover lightly with plastic wrap and freeze for at least 5 hours, or overnight.
Remove from freezer 5 minutes before serving. Run a hot knife along the edges and release from springform pan. Enjoy!