Mixed Berry Pecan Coffee Cake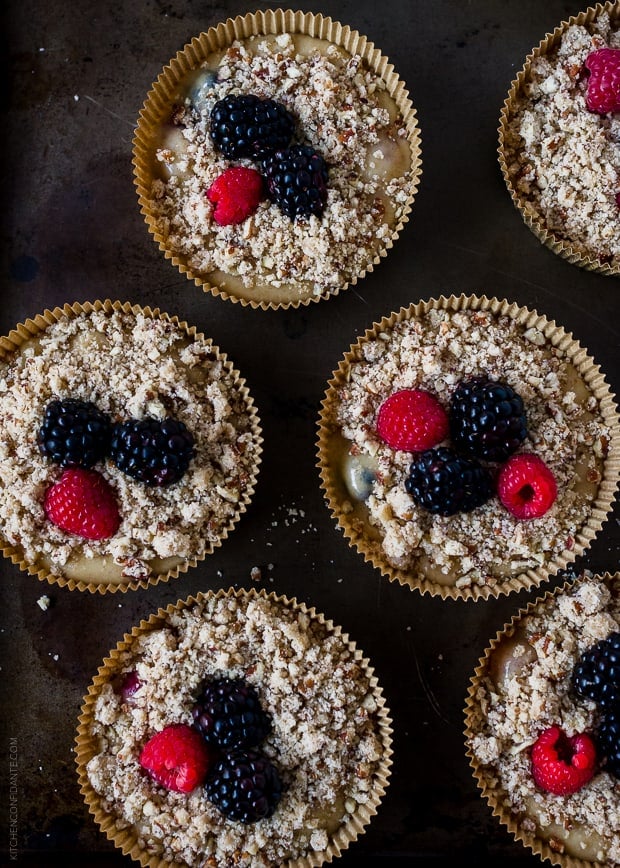 Mixed Berry Pecan Coffee Cake
Mixed Berry Pecan Coffee Cake is a wonderful treat for Christmas morning. These mini cakes make perfect homemade gifts to share with loved ones.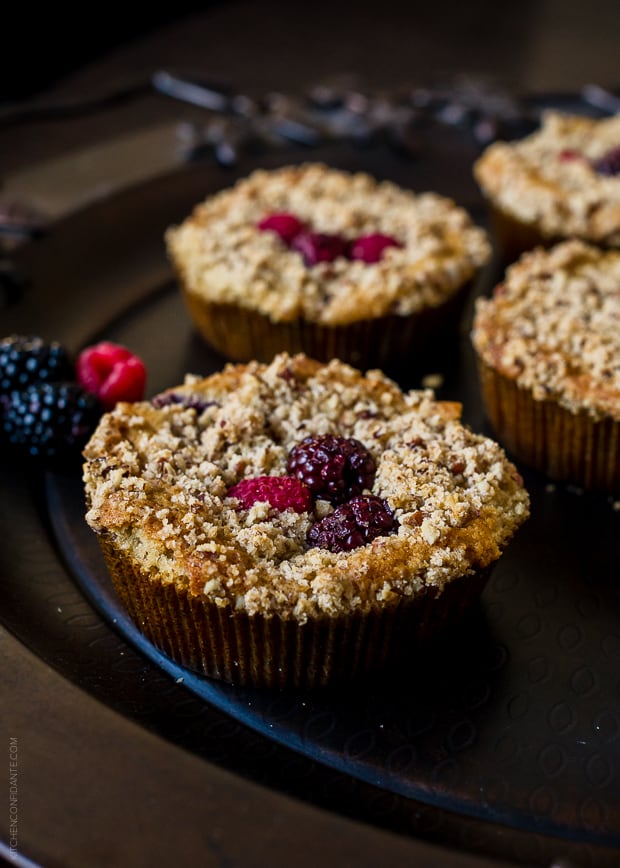 When the rush of the holiday shopping is through, and the halls have been decked for weeks…when the presents have been wrapped and packages sealed and sent to loved ones, far and wide, it is only then when I feel the true spirit of Christmas descends. There is that sense of calm that settles after the madness, when I can finally see a commercial on television without feeling a slight sense of panic. There is no longer a worry of "did I forget someone?"
I can finally focus on the ones who matter most.
Presents may have been bought, but it's those days right before Christmas when I create perhaps the most meaningful gifts of all. With nowhere to rush, it is in my kitchen where gifts made with love come to life.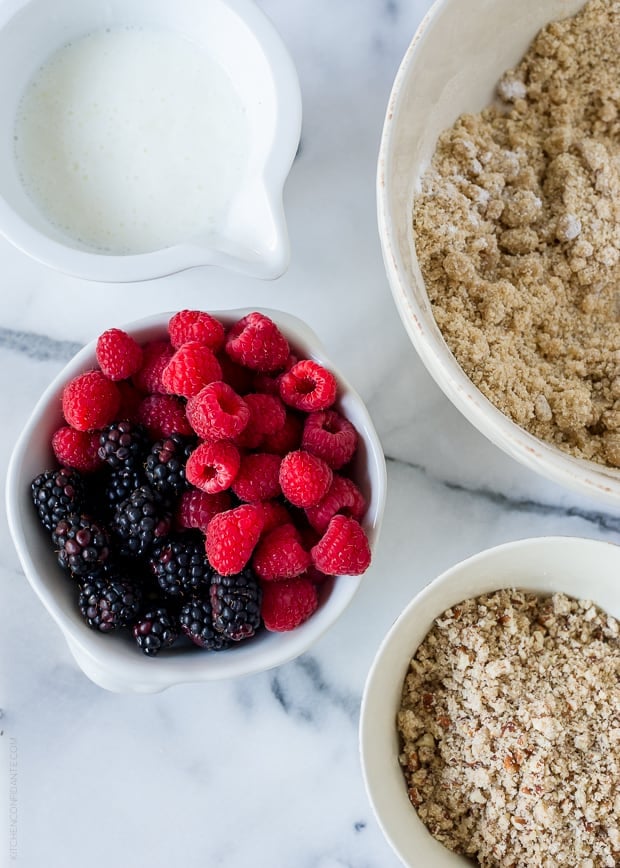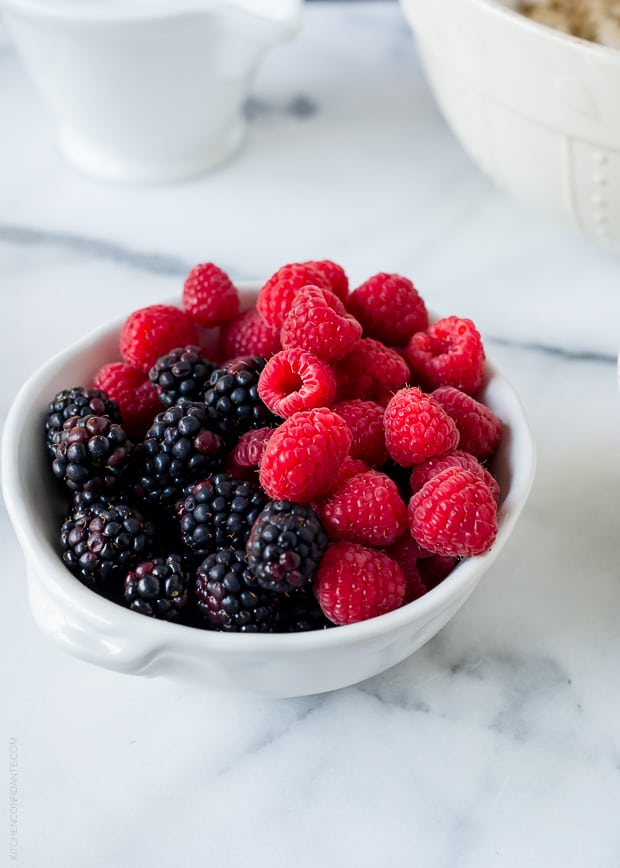 There may be toys and new clothes and fancy electronics under the tree, but nothing can replace a homemade gift. And when the gift is edible, the recipe oozing with love, well, that trumps anything else. At least to me. As we enter the season of giving, I am pleased to share the Driscoll's Made with Love campaign that embraces homemade holiday gifts. The only thing better than receiving something homemade and delicious is…yes, giving.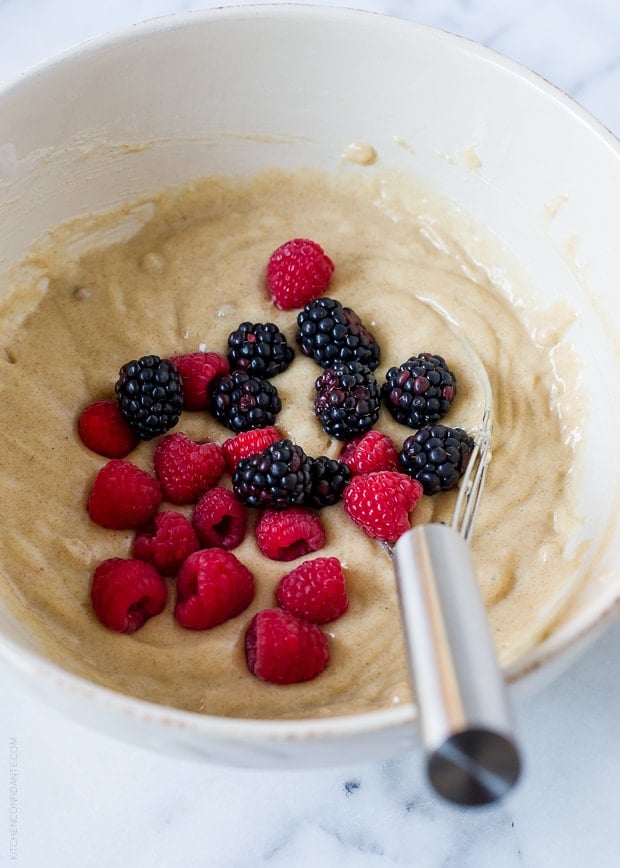 Over the years, I have come to enjoy those last few hours before Christmas, when we spend time in the kitchen, baking goodies to drop at friends' and neighbor's doors. Loaves of quick breads and tea cakes are bundled, and the children are sent to trot door to door, bearing well wishes…and something sweet to usher in the big day.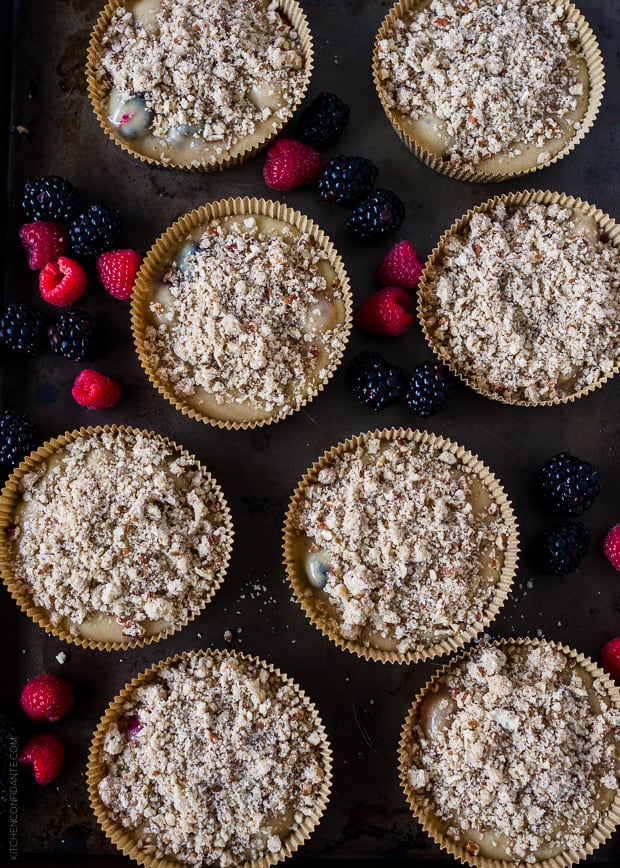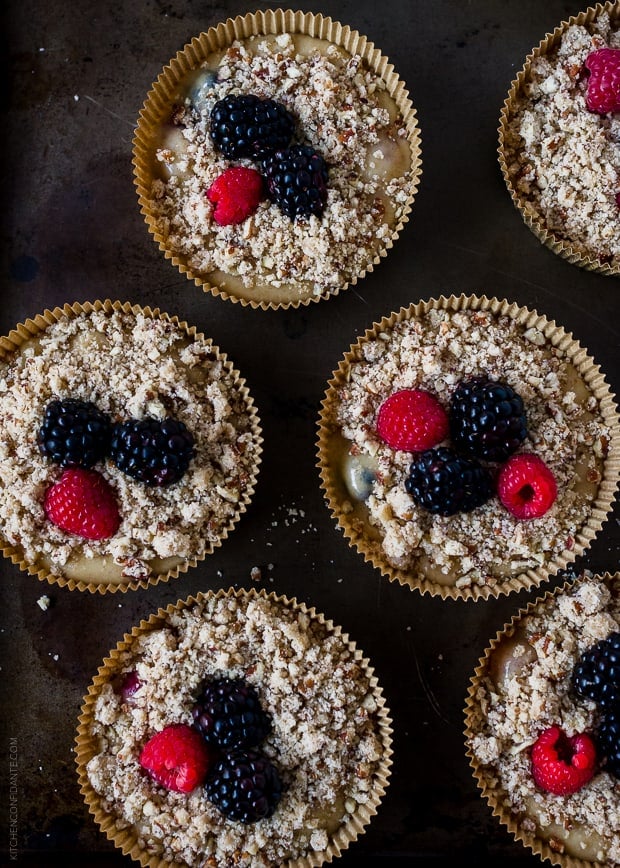 I've come to appreciate miniature cakes that serve well for breakfast on Christmas morning. As wrapping paper flies and children squeal in delight, it's wonderful to have something sweet to nibble until the gifts are all opened. These Mixed Berry Pecan Coffee Cakes are pint sized and just right to give to that special someone to enjoy on Christmas! Miniature and bursting with sweet Driscoll's raspberries and blackberries, make a batch for the family members, friends and coworkers that mean the most. When they take their first bite, they'll know it was made with love.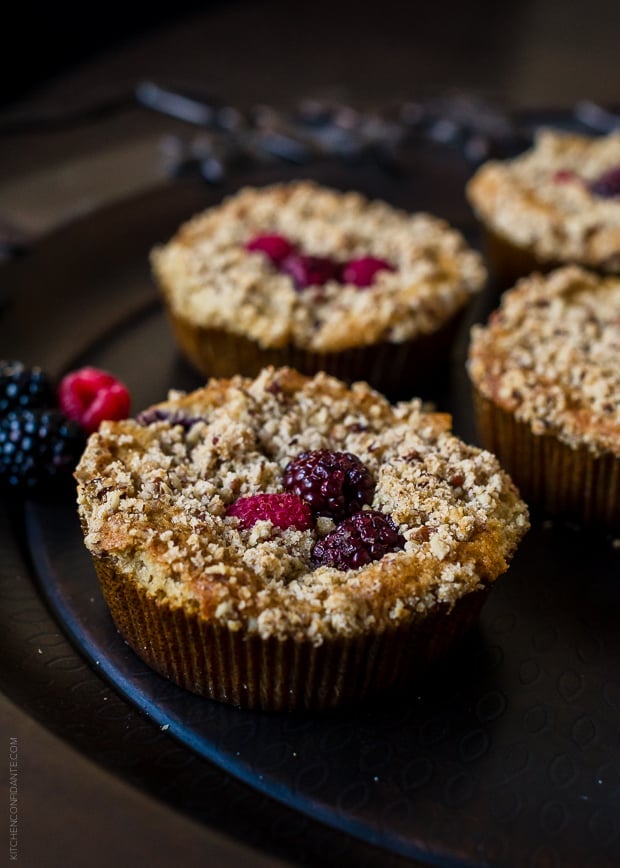 This holiday, cook from your heart with Driscoll's Made with Love Holiday Sweepstakes and enter to win a KitchenAid Stand Mixer & Berries for a Year! How sweet is that?
Disclosure: Compensation was provided by Driscoll's. Sponsored posts such as these help support the work behind the scenes on Kitchen Confidante. Thank you so much for your visits and making my blog part of your day.
Mixed Berry Pecan Coffee Cake
Mixed Berry Pecan Coffee Cake is a wonderful treat for Christmas morning. These mini cakes make perfect homemade gifts to share with loved ones.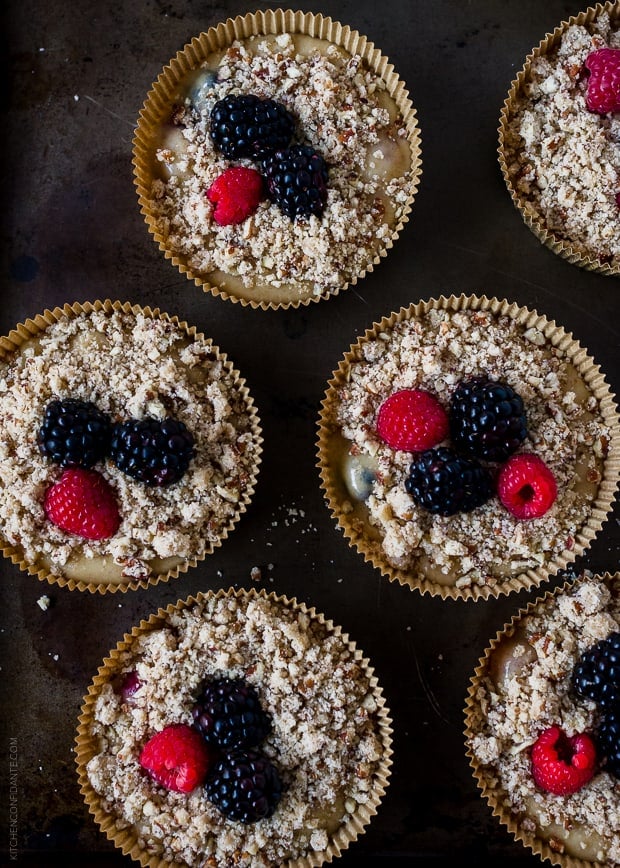 Print Recipe
Ingredients
2 1/2 cups flour
1 cup brown sugar
3/4 cup granulated white sugar
1 teaspoon cinnamon
3/4 cup oil
1 cup pecans, chopped
1 cup buttermilk (or substitute 1 cup milk + 1 teaspoon vinegar)
1 egg
1 teaspoon baking powder
1 teaspoon baking soda
6 oz Driscoll's raspberries
6 oz Driscoll's blackberries
Instructions
Preheat oven to 350° F. Butter baking pan and set aside. If using paper cake molds, there is no need to butter; simply place the molds on a baking sheet.
In a medium bowl, combine flour, brown sugar, granulated white sugar and cinnamon. Add oil.
Take 3/4 cup of this mixture and add chopped nuts; this is the streusel topping. Set aside.
To the mixture without nuts, add buttermilk, egg, baking powder and baking soda. Mix until just well incorporated. Stir in 4 oz each of the raspberries and blackberries, reserving some for the topping. Pour batter into baking pan and sprinkle with streusel topping. Nestle 3 berries on the tops of each cake.
Bake for 20 minutes, or until a toothpick inserted in the center comes out clean.