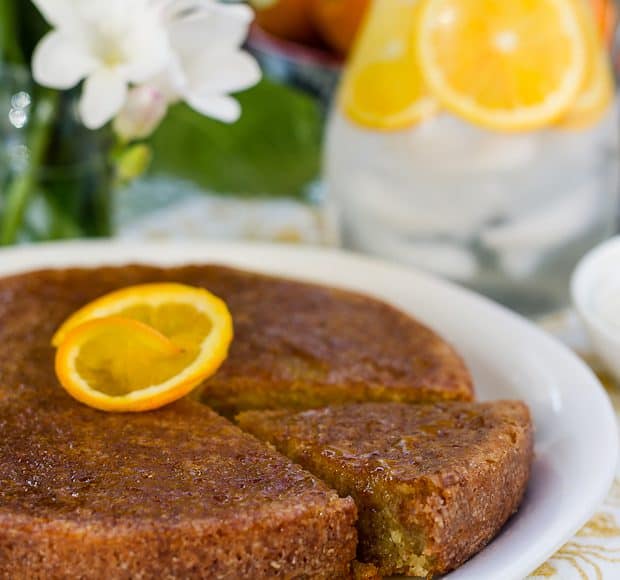 Simple Sundays | Moroccan Orange Cake
"Just one day more," my son whispered into my ear this morning. I was enjoying the Saturday stillness, laying in my bed. It was wonderful not to have to be anywhere, to be able to breathe in the cool, spring breeze coming in through the…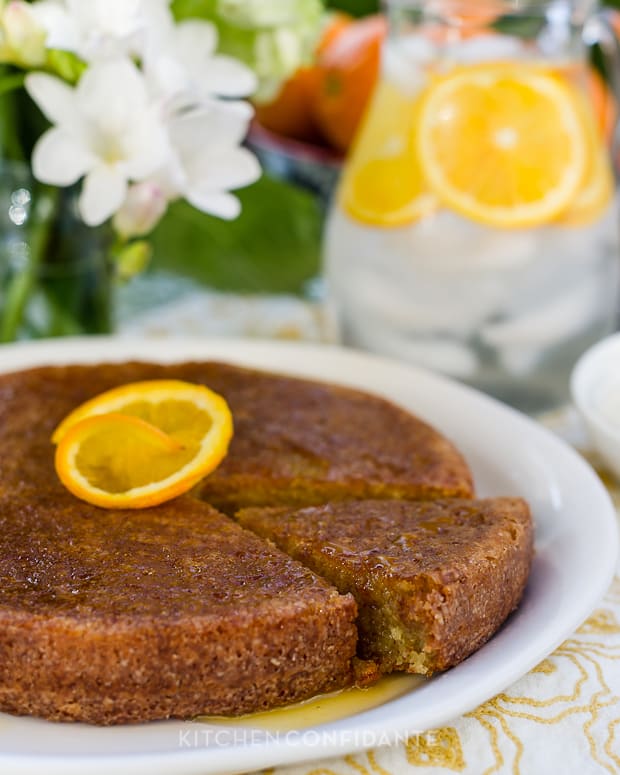 Simple Sundays | Moroccan Orange Cake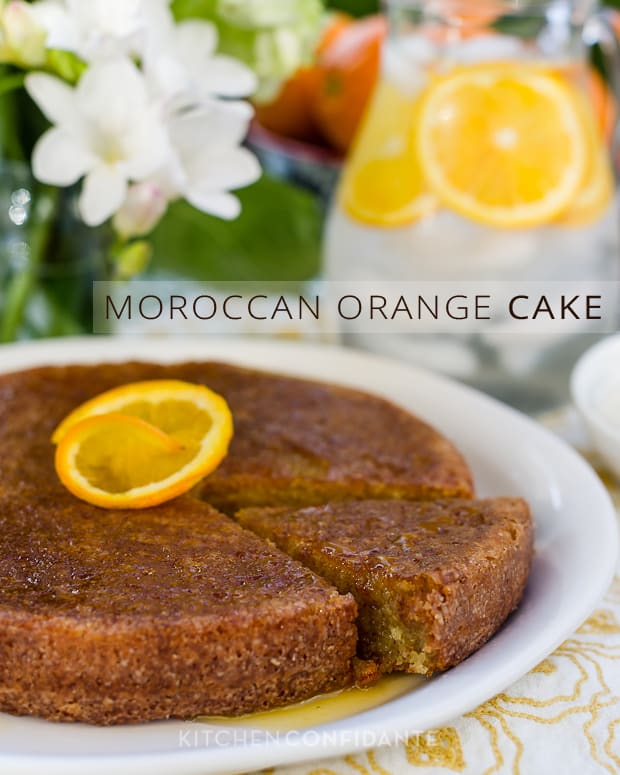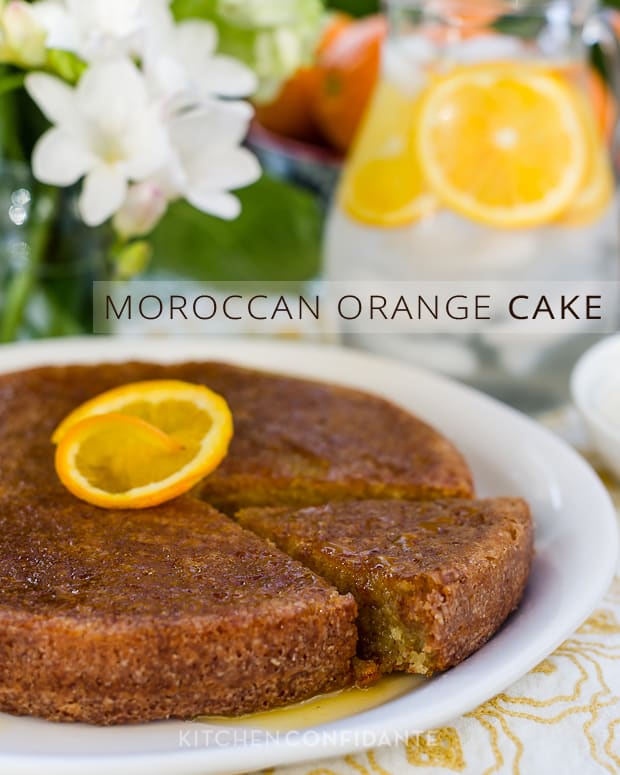 "Just one day more," my son whispered into my ear this morning.
I was enjoying the Saturday stillness, laying in my bed. It was wonderful not to have to be anywhere, to be able to breathe in the cool, spring breeze coming in through the window, to hear the birds chirping in the trees.
"One day until what?" I have to admit, I was a little baffled at the countdown.
"Till the leprechaun comes!"
Ah, now I get it.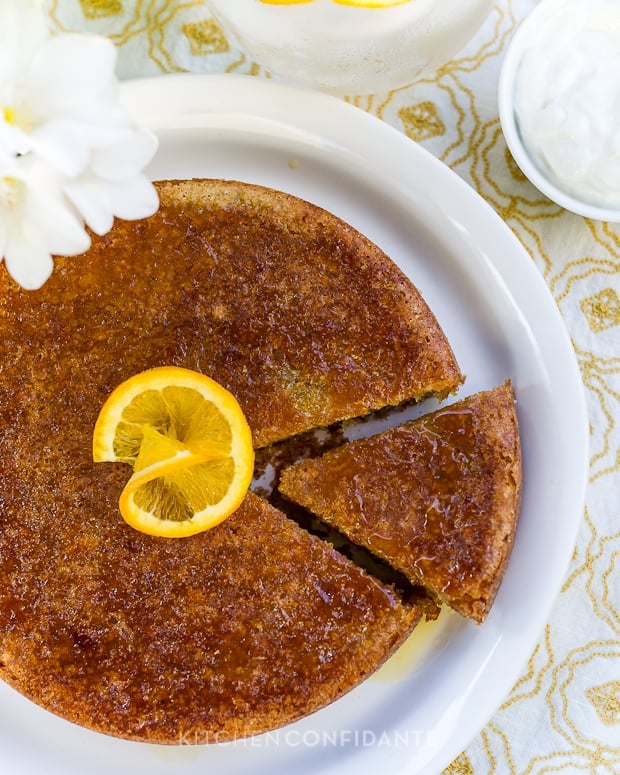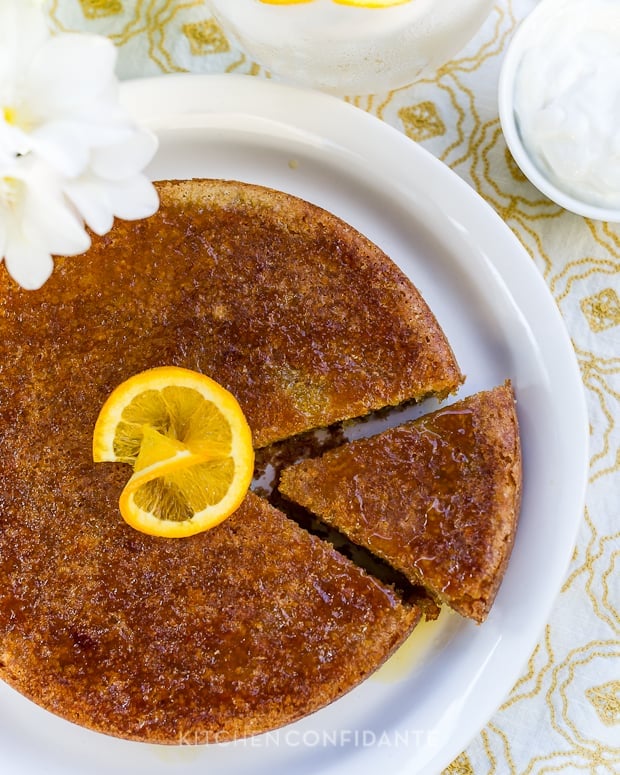 I told you the story — this time last year, in fact — of how I am the daughter of an Irishwoman. If a love for my mother's Irish Soda Bread and corned beef and Irish accents count, that is. I suppose I could also say that since then, I have welcomed an [half] Irish (but truly born and partially raised in Ireland) brother in law into our family. That is true. But when it comes to celebrating St. Patrick's Day, we join the rest of the world — we love it for the fun of it.
As a child, St. Patrick was no different than St. Nick, or St. Francis for that matter. I was raised in Catholic schools, were patron saints held meaning. But my children have a different view on things. I asked them and their wee little friends what St. Patrick's Day means to them and they gave me all the secular representations: leprechauns, four leaf clovers, green, and pots of gold.
The leprechaun will visit us tomorrow, and play all sorts of pranks. He's been known to turn yogurt green, leave green footprints, and even pee in the toilet green (which always makes me wonder, why don't leprechauns ever flush the toilet?). As for the grown ups? We'll celebrate – I will be cooking from Clodagh McKenna's newly released cookbook, Clodagh's Kitchen Diaries.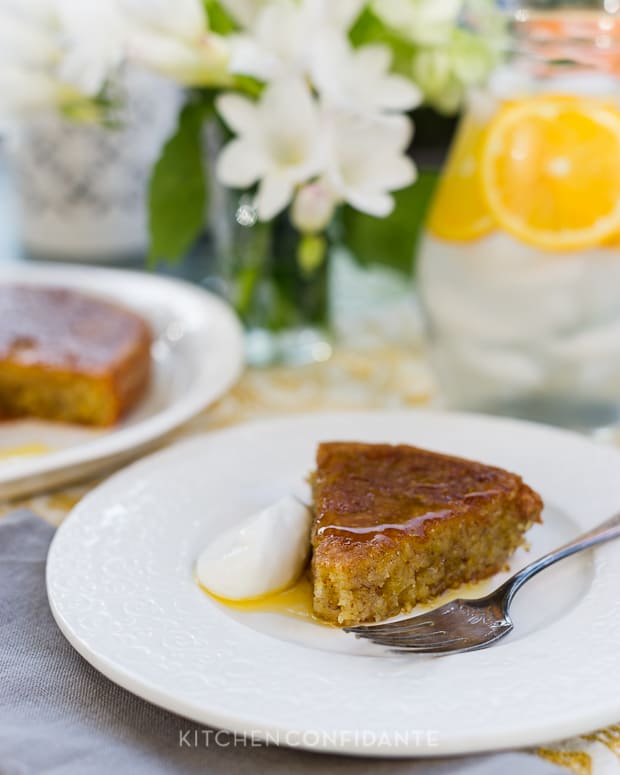 We entertained friends tonight, and I made Clodagh's Moroccan Orange Cake. It was the perfect ending to our evening filled with good bites: spongy breads, smooth Skellig, and a variety of charcuterie. The sweet nectar of the orange syrup soaked beautifully into the rustic cake, pairing perfectly with the night's desert wine. It sang of springtime, and I like to think, an Irish ballad too. This is a cake to be enjoyed, with friends, whether gathered for St. Patrick's Day…or not.
Disclosure: Clodagh McKenna's newly released cookbook, Clodach's Kitchen Diaries, was received as part of a package from Kerry Gold and the Irish Dairy Board to help celebrate St. Patrick's Day. Recipe reprinted with permission from Clodagh's Kitchen Diaries by Clodagh McKenna © 2013 Kyle Books. Cookbook photograph © Kate Whitaker. I was not compensated by Kerry Gold or the Irish Dairy Board; I am sharing this cake because I truly believe you will love it, too. As always, all opinions are my own.
"This, I guarantee, will be one of your favorite recipes in this book. Light, moist, and so zingy, it will keep for up to a week in an airtight container." -- Clodagh McKenna, Clodagh's Kitchen Diaries (Kyle Books, 2012)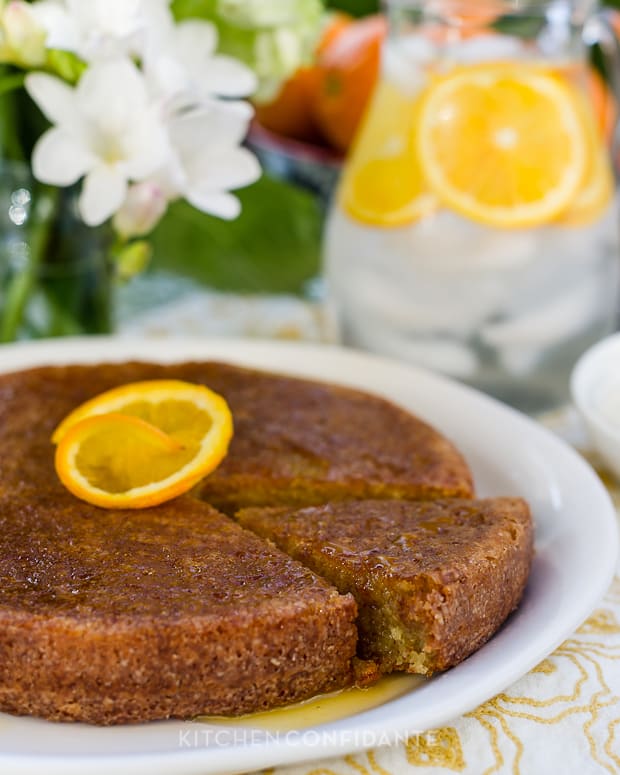 Print Recipe
Ingredients
1/2 cup slightly stale
white breadcrumbs
1 cup superfine sugar
1 cup ground almonds
1 teaspoon baking powder
3/4 cup sunflower oil
4 eggs
finely grated zest of
1 large unwaxed orange
finely grated zest of
1 unwaxed lemon
whipped cream or Greek yogurt, to serve (optional)
For the citrus syrup
juice of 1 orange
juice of 1 lemon
1/3 cup superfine sugar
1 cinnamon stick
2 cloves
Instructions
Preheat the oven to 350˚F. Line the base, grease, and flour an 8 × 2-in round cake pan.
Mix together the breadcrumbs, sugar, almonds, and baking powder. Whisk the oil with the eggs, then pour the egg mixture into the dry ingredients and mix well. Add the orange and lemon zests. Pour the mixture into the cake pan and cook in the oven for 45–60 minutes or until the cake is golden brown. Check that the cake is cooked by inserting a skewer into the center; if it's ready the skewer should come out clean. Allow to cool for 5 minutes before turning out onto a wire rack.
Meanwhile, make the citrus syrup. Put all the ingredients into a saucepan and bring gently to a boil, stirring until the sugar has dissolved completely. Simmer for 3 minutes. Remove the cinnamon stick and cloves from the syrup.
While the cake is still warm, pierce it several times with a skewer, then spoon the hot syrup over the cake, allowing it to run into the holes. Leave to cool. Spoon any excess syrup back over the cake every now and then until it is all soaked up. Serve with whipped cream or a dollop of thick Greek yogurt, if you like.
Recipe for Moroccan Orange Cake reprinted with permission from Clodagh's Kitchen Diaries by Clodagh McKenna © 2013 Kyle Books.