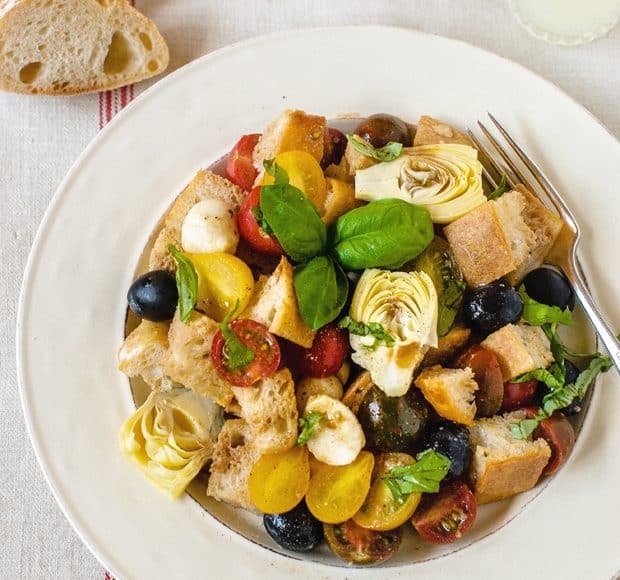 Panzanella with Artichokes & Olives
When it is so hot that even the thought of heading to the pool saps the energy right out of you, it's time to pare down. I find myself scaling back these days — this is not the time to be fussing in a hot…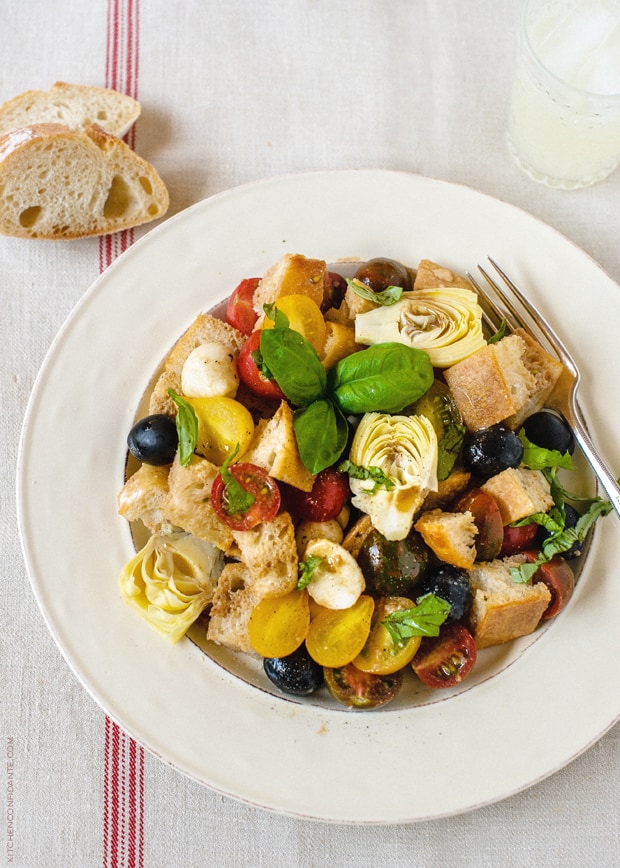 Panzanella with Artichokes & Olives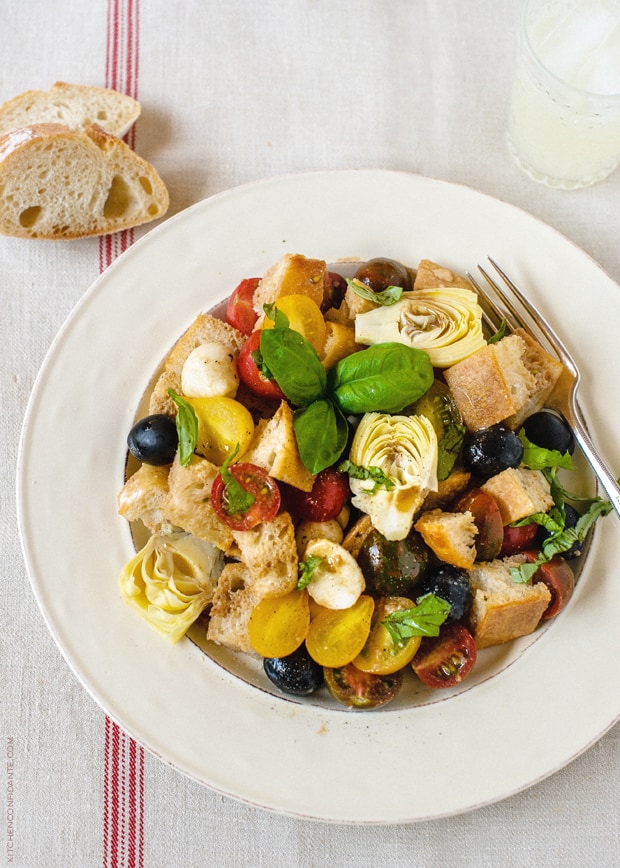 When it is so hot that even the thought of heading to the pool saps the energy right out of you, it's time to pare down. I find myself scaling back these days — this is not the time to be fussing in a hot kitchen.
Yesterday afternoon, we returned from a busy day of errands, and as the children took to playing in the air conditioning, a Harry Potter audio book blaring on their cd player, I glanced about the kitchen. The kids wanted ravioli, but I wanted something lighter, cooler, and more refreshing. I have a general rule that the family should all eat the same thing, I'm not a short order cook, after all, but I made an exception yesterday. With the heat, I just did not feel like expending any more energy on arguing over dinner.
I looked at the counter and saw a golden baguette and multicolored heirloom tomatoes.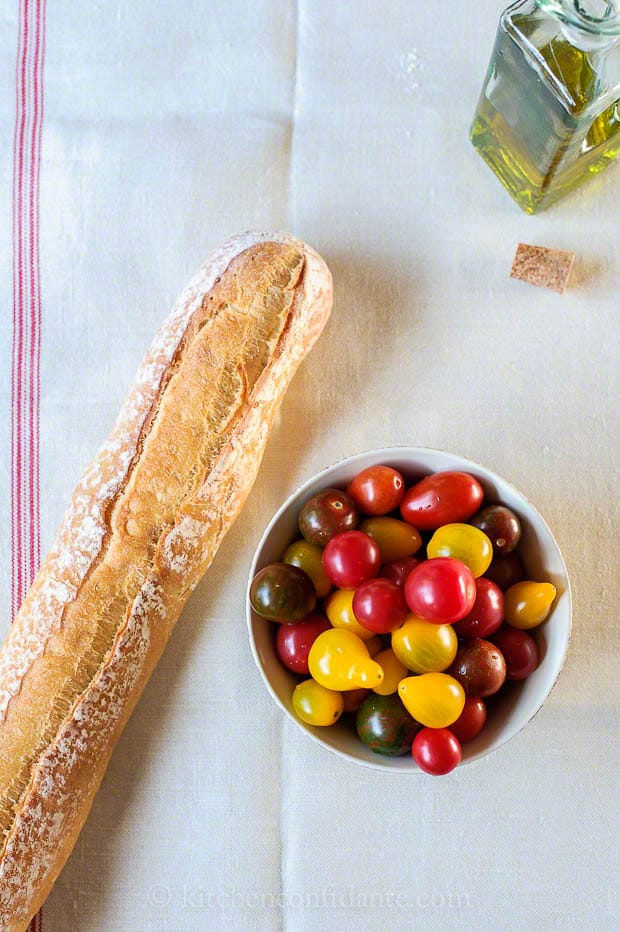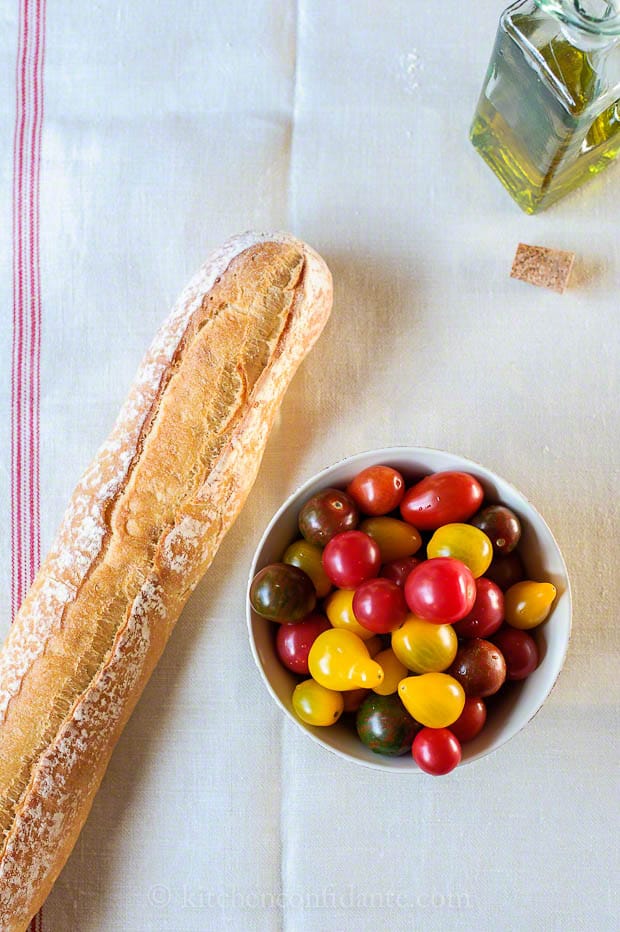 The kids would have their ravioli. But I would have summer on a plate. I began to slice the bread into chunks for my Panzanella Salad.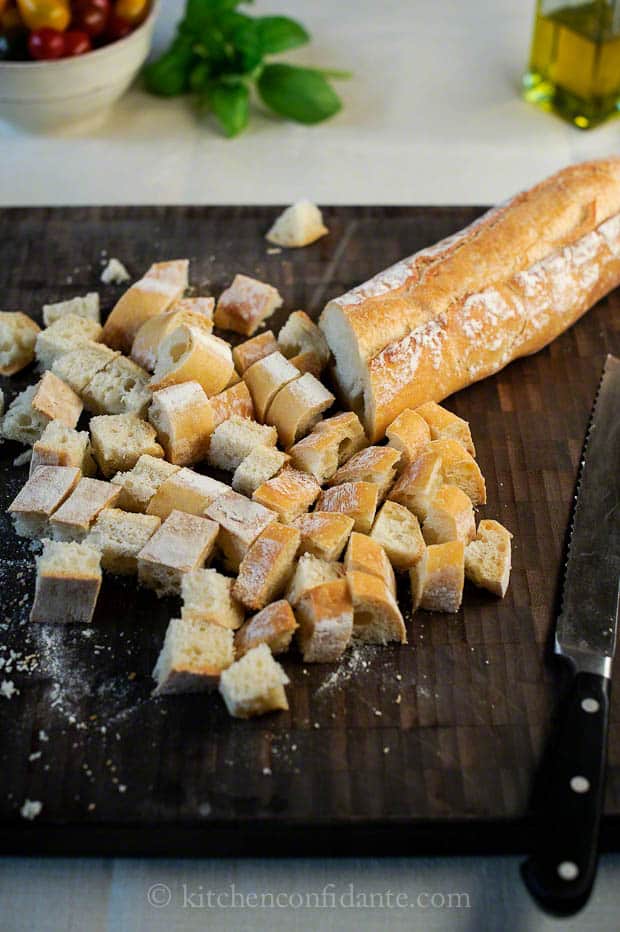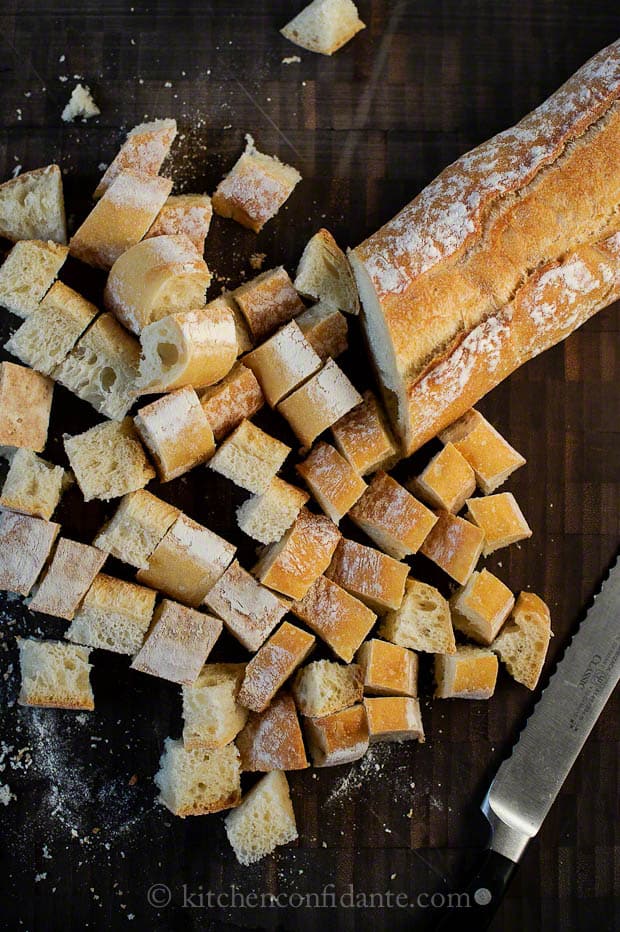 Panzanella may have been born out of frugality to make use of day old bread, but in my case, I couldn't wait for my freshly bought baguette to age, and I did not care to toast my bread either. But it turned out my loaf was ready for the task and worked perfectly in my salad.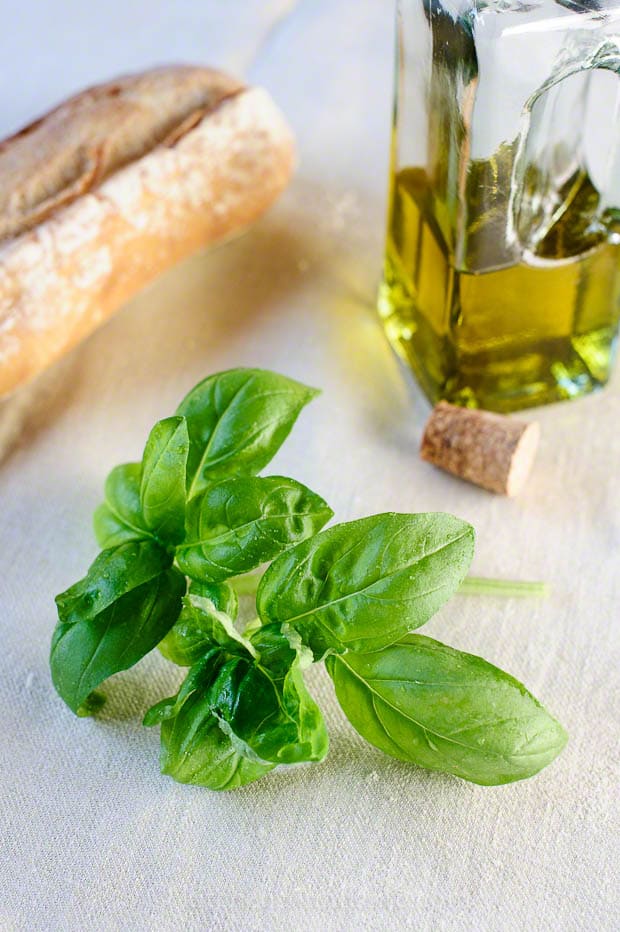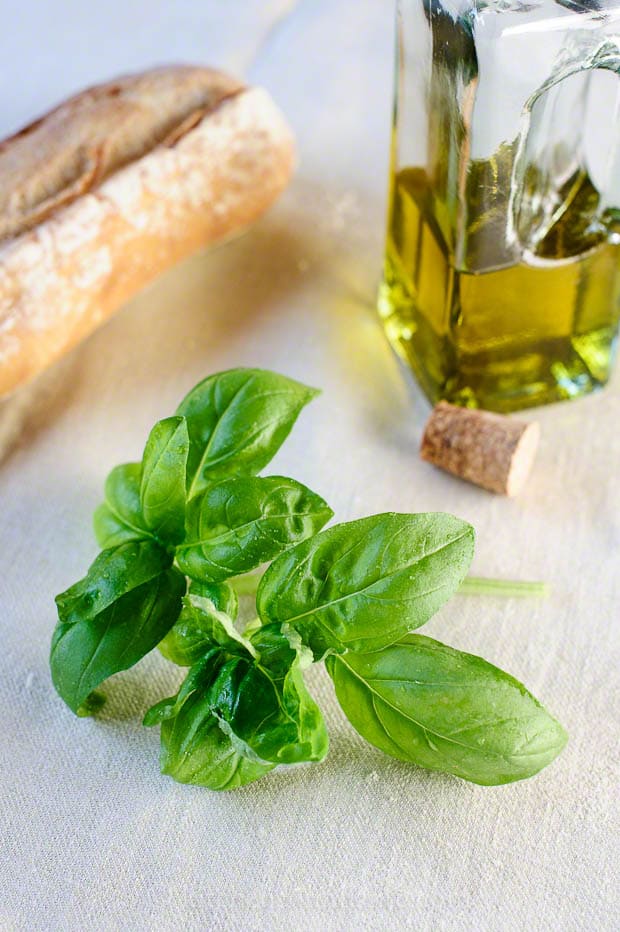 I tossed in my beautiful slices of tomato, and added marinated mozzarella, olives, and artichoke hearts. Slivers of basil heightened the freshness, and the silky balsamic dressing added zest to every bite. It made for a perfect summer dinner.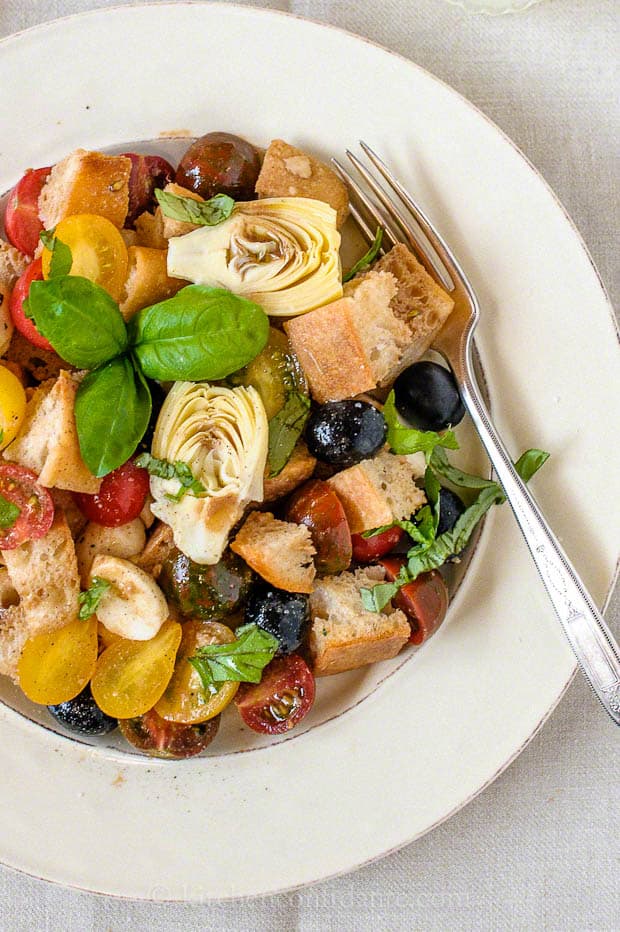 Panzanella with Artichokes & Olives
Summer on a plate. This rustic salad is flavorful and light, but hearty enough to satisfy you for dinner.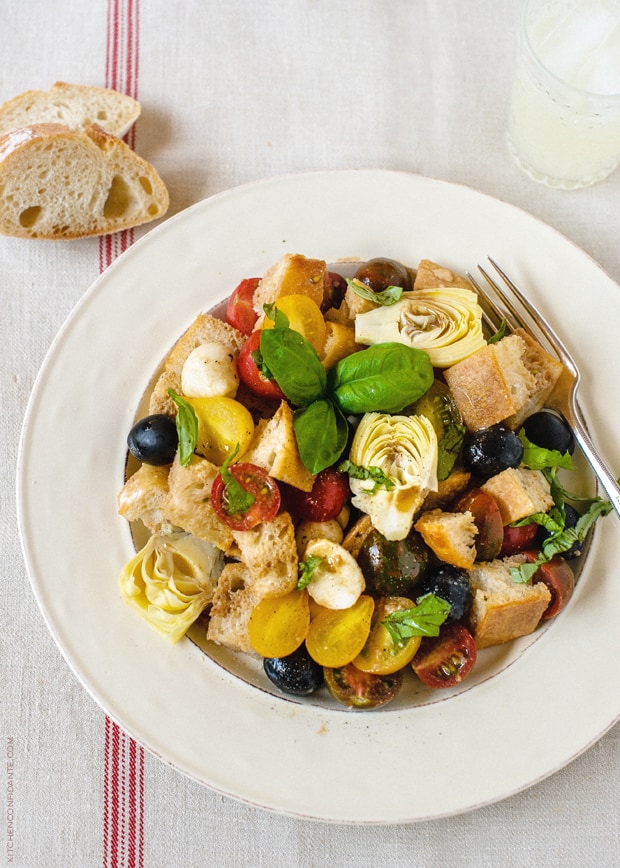 Print Recipe
Ingredients
1 rustic baguette, cut into 1/2 inch cubes
2 cups heirloom grape tomatoes, halved (or use large tomatoes)
14 oz artichoke hearts, halved
14 oz black olives
1 cup marinated mozzarella, cut in 1/2 inch pieces
1/2 cup basil leaves, thinly sliced, plus extra for garnish if desired
3 tablespoons extra virgin olive oil
2 tablespoons water
2 tablespoons balsamic vinegar
2 tablespoons Dijon mustard
1/2 teaspoon salt
1/2 teaspoon black pepper
Instructions
Toast the bread - it can be baked in a 350 degree oven for about 5 minutes, or toasted on the grill or grill pan.
In a large bowl, mix together then bread, tomatoes, artichokes, olives, mozzarella and basil. In a small bowl, whisk together then olive oil, water, balsamic vinegar, mustard, salt and pepper. Drizzle over the salad and toss, coating evenly. Garnish with extra basil. Serve salad immediately if bread is fresh. If bread was toasted, keep at room temperature and serve about 1 hour later.
Dressing adapted from Spinach and Mixed Greens Salad, Cooking Light.