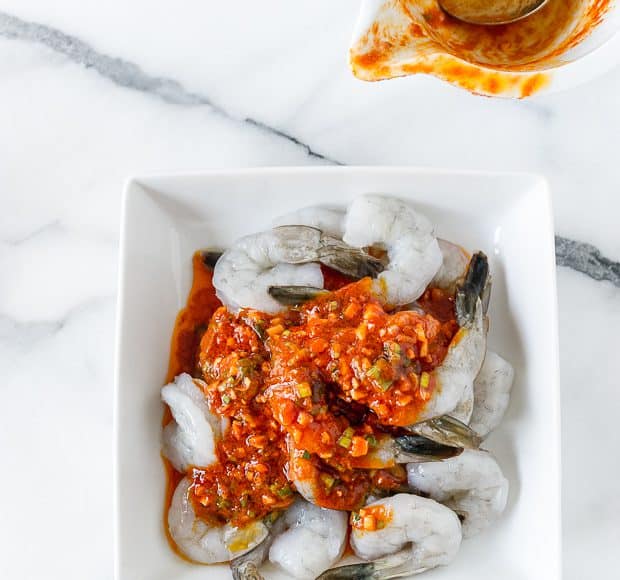 Thai-Curry Marinated Grilled Shrimp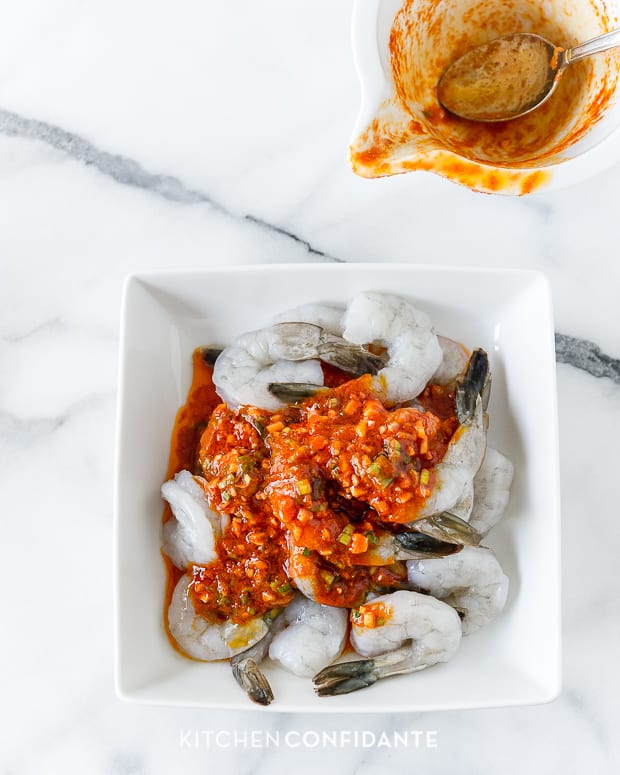 Thai-Curry Marinated Grilled Shrimp
We're in the thick of it now. Summer, that is. Something happened, a light turned on, and all of a sudden, the days are lusciously longer, the temperatures a little bit hotter, and we're all getting used to routines that switch up every week, based on whatever adventures the children have scheduled. We even had a taste of the East Coast the last few days, with spells of light rain in muggy air, the clouds swelling and threatening to downpour. It never did. But it did remind me of those delicious downpours that would release the humid tension late in the day, the kind that tempts every kid outdoors to run barefoot in the rain.
Now that we are figuring out how to unwind, it still means the days are busy, so dinner needs to be quick. By now you know that the grill is my best friend in the warm weather, for many reasons. I have a Thai-Curry Marinated Grilled Shrimp for you today — it's tasty, and oh-so-easy…just for days like this.
Thai-Curry Marinated Grilled Shrimp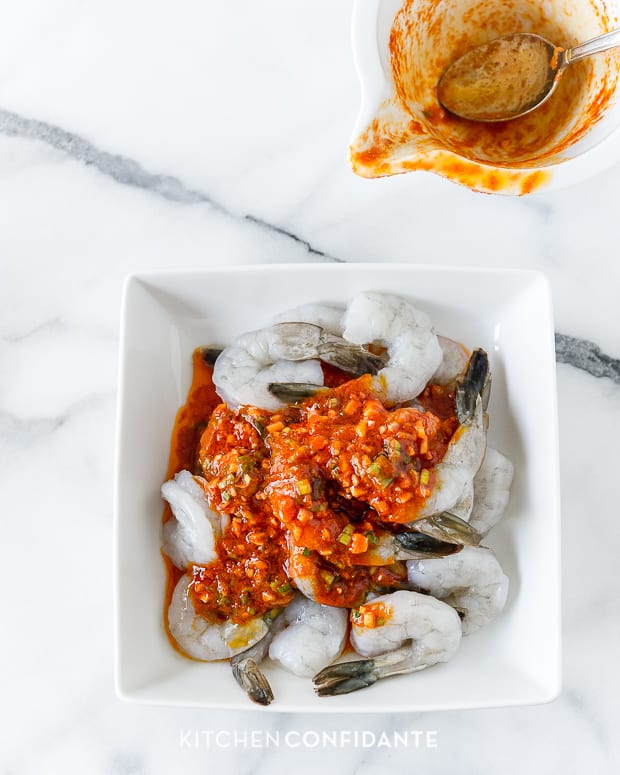 Print Recipe
Ingredients
1 lb medium shrimp
1/3 cup olive oil
1/4 cup fresh lemon juice
3 tablespoons red curry paste
2 tablespoons rice vinegar
3 cloves garlic, minced
2 scallions, finely sliced
Instructions
Clean, peel and devein shrimp, leaving tails on if desired. Set aside.
Whisk together the olive oil, lemon juice, red curry paste, vinegar, garlic and scallions. Reserve about 1/3 cup for serving. Pour the rest of the marinade over the prepared shrimp and let it marinate for at least 3 hours. This can also be done the night before.
If using bamboo skewers, soak in water for at least half an hour. Skewer the shrimp – using 2 skewers will keep shrimp from spinning and will make it easier to flip on the grill.
Place the shrimp on a preheated grill and cook for about 3 minutes per side, until the shrimp is just opaque and fully cooked. Serve with the extra sauce.