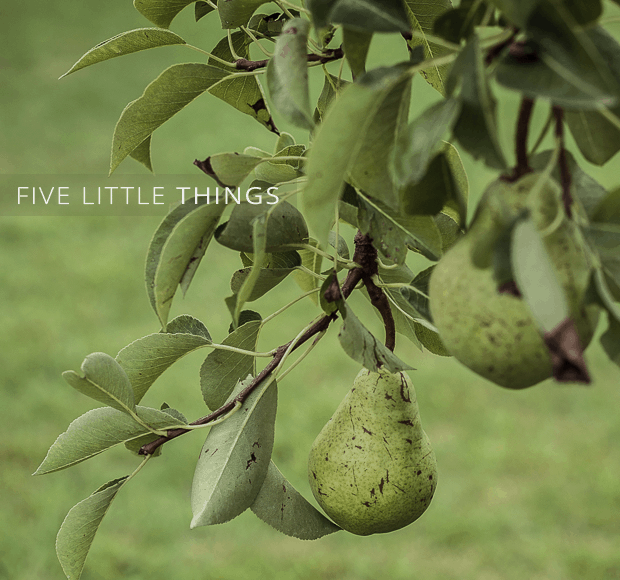 Five Little Things
Five little things I loved this week: Pear Trees (and Green Thumbs) "For some reason, Tito (Uncle) reminds me so much of mom," my brother said quietly at our family reunion in Iowa a few weekends ago. I nodded. Amid the din of exuberant laughter…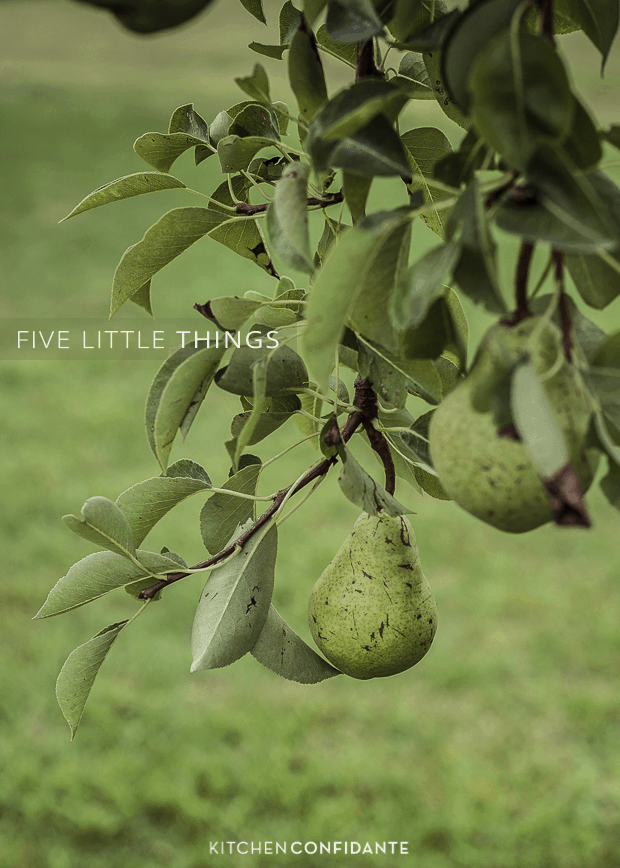 Five Little Things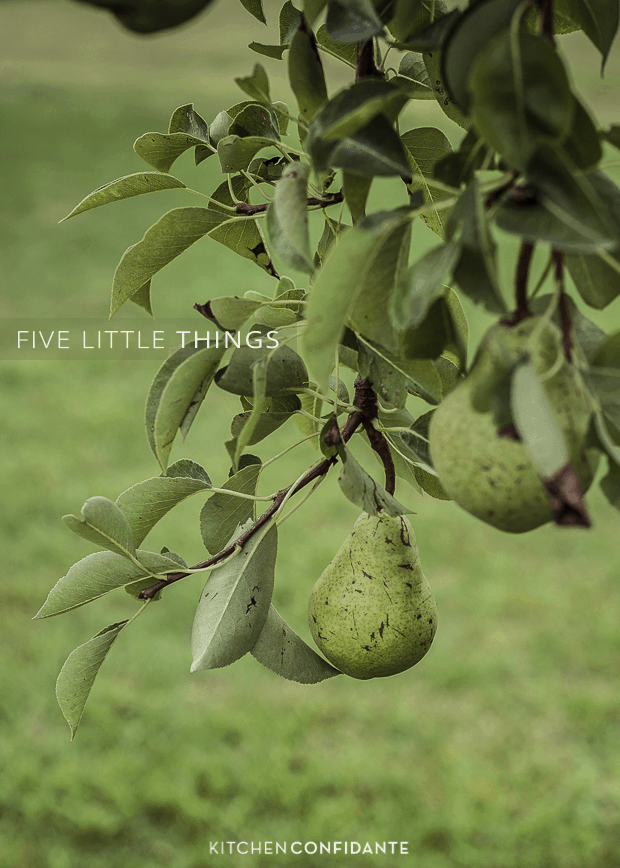 Five little things I loved this week:
Pear Trees (and Green Thumbs)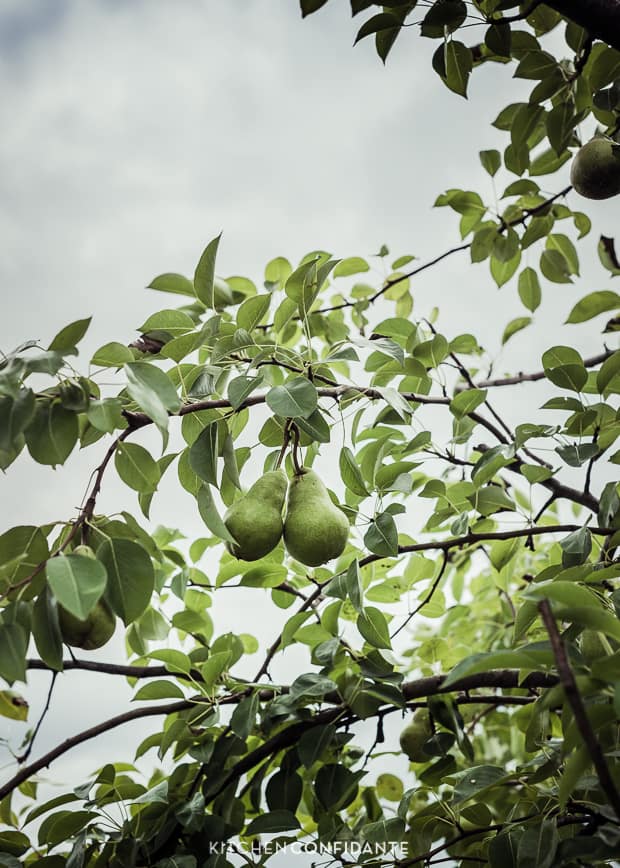 "For some reason, Tito (Uncle) reminds me so much of mom," my brother said quietly at our family reunion in Iowa a few weekends ago. I nodded. Amid the din of exuberant laughter and the trays upon trays upon trays of food, our uncle stood out: his posture, his build, the structure of his face — they reminded us so much of our mother. But there was one more thing. As my uncle and his family made their unlikely home in the midwest, he would tell us about the blueberries he grew or the pears, clearly, there was one more thing he and my mother possessed: a green thumb. How I wish I had inherited this, too! The first thing to greet you as you stepped into the backyard was this pear tree, dripping heavy with fruit. It feels early yet to be thinking about pear recipes, but once I do have some, I can't wait to try Jerry from Cooking Stoned's Poached Pear Martini, Priscilla from She's Cookin's Grilled Pluots with Mozzarella and Pear Vinaigrette, and the Hungry Couple's Minty Pear Mojito.

101 Years Strong: Remembering Julia Child
I will always have a soft spot for Julia Child and fond memories of her influence. She would have been 101 years old this week, and Brainpickings featured Jessie Hartland's endearing illustrated book Bon Appetit! The Delicious Life of Julia Child. Check it out for a wonderful sneak peek!
Special thanks to Ben Rhau for sharing this fabulous link!
Horoscopes for Food Lovers
What? Hilarious, right? But there is one on Epicurious.com, and you can check it out. This Gemini found it terribly funny…and quite accurate!
Disney Princesses on Instagram
If you click on one diversion this week, let it be this one. Especially if you're a fan on anything Disney. I got a good laugh over these — if the Disney Princesses had Instagram, I would definitely follow them!
This link came by way of my friend, Michelle, who owns Sew Many Kisses on Etsy. If you have your own princess, definitely check out her store, especially if a trip to the Magic Kingdom is on the horizon!
Impersonating Divas
Speaking of divas, what if 19 of them collaborated on a song? This is the next best thing. Impressionist Christine Bianco sings Total Eclipse of the Heart in the voices of Celine Dion, Julie Andrews, Shakira, and more:

My friend Ken from the beautiful blog Hungry Rabbit shared this! Thanks, Ken!