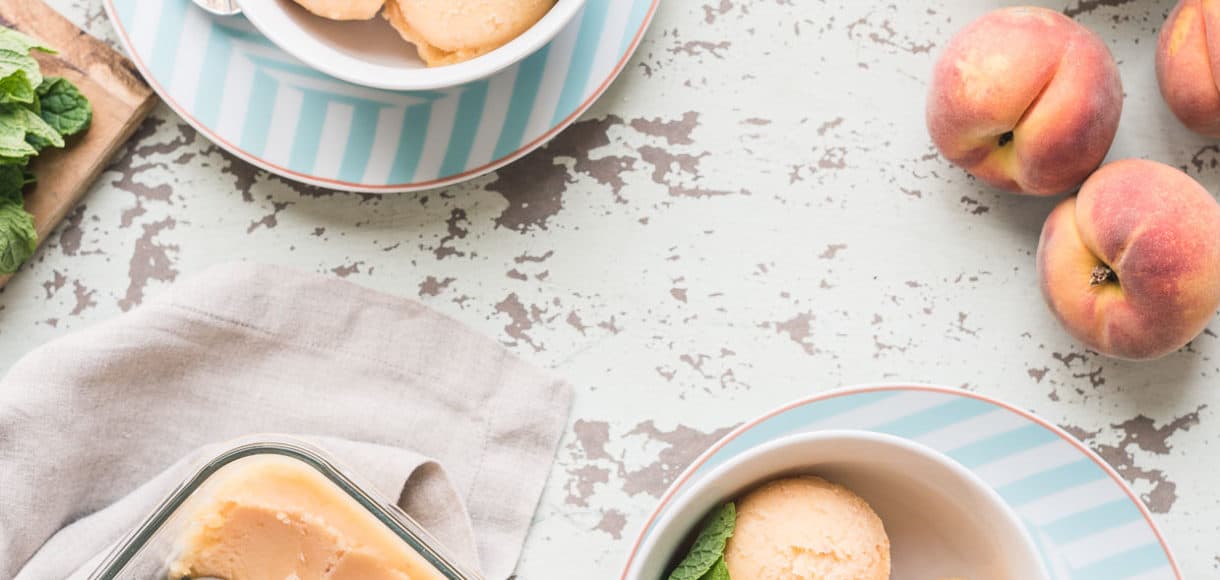 Five Little Things
Five little things I loved this week: 1. Peaches I don't demand greatness from every single fruit or vegetable I eat, but peaches are one of those things that have to be just perfect, otherwise I admit to being disappointed. That probably sounds incredibly demanding,…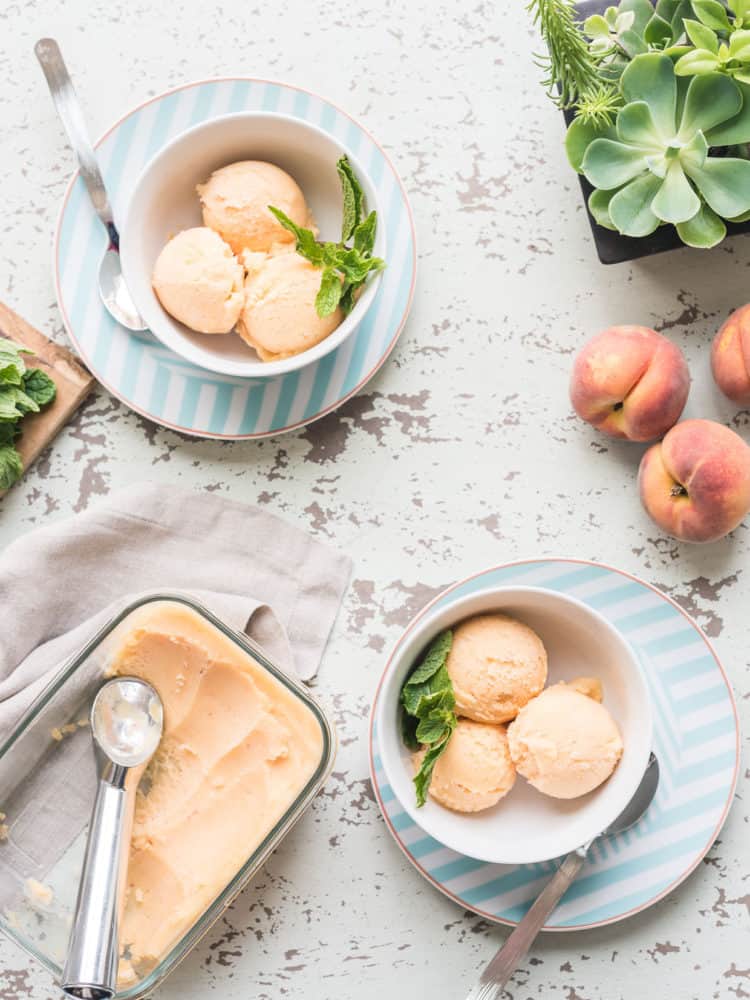 Five Little Things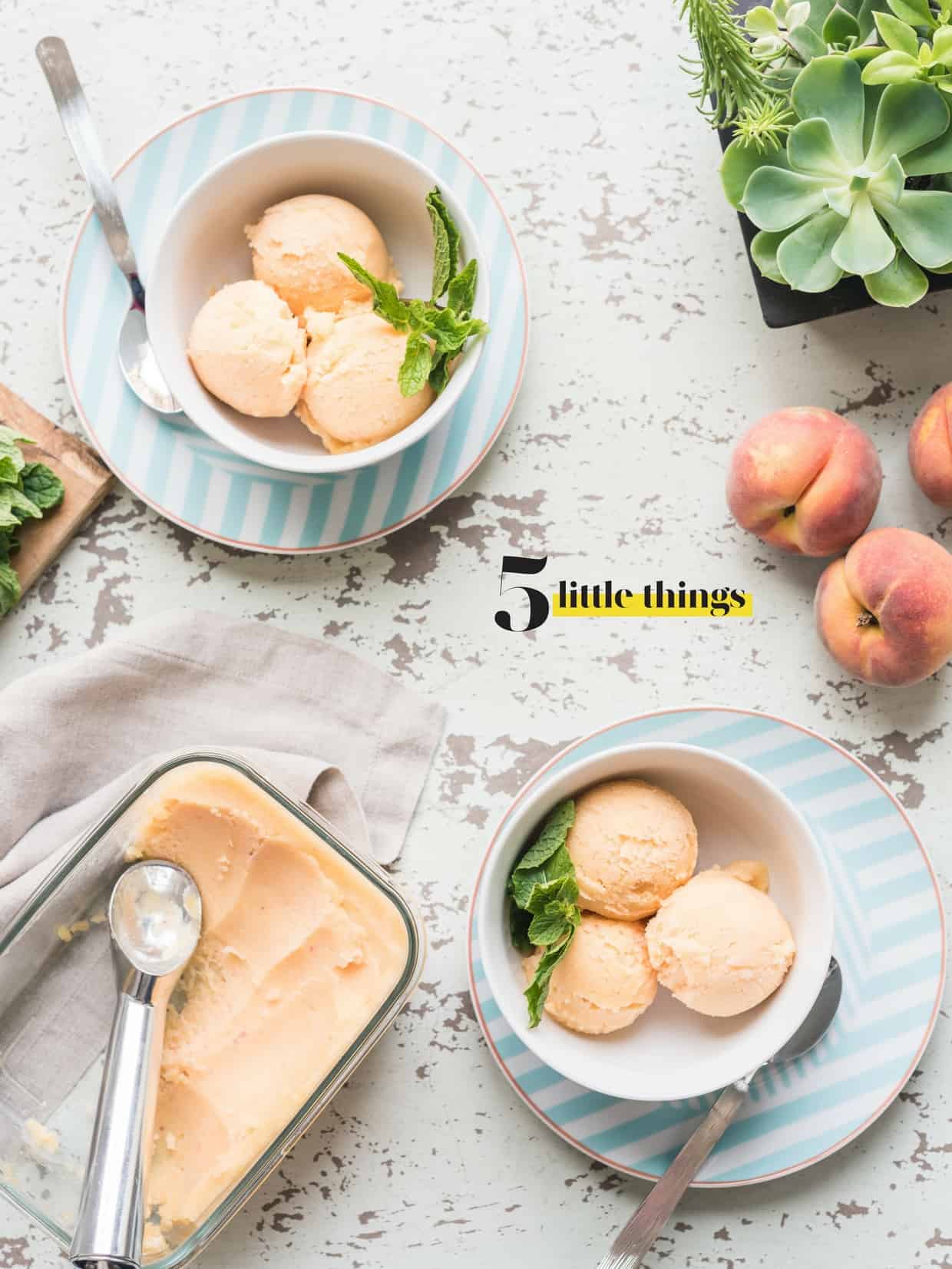 Five little things I loved this week:
1. Peaches
I don't demand greatness from every single fruit or vegetable I eat, but peaches are one of those things that have to be just perfect, otherwise I admit to being disappointed. That probably sounds incredibly demanding, but I think you know what I mean, right? If you ever approach a peach tentatively, then I know you will understand. I loved this article on Why Some Peaches Just Can't Let Go of Their Pits.
Here are some recipes for peachy inspiration:
Peach Sorbet Mojito Float
Peach Mint Sorbet, Kitchen Confidante for Cheeky
Baby Back Ribs with Fiery Peach BBQ Sauce
Peach Brûlée with Chamomile Infused Rice Pudding, A Brown Table
Crunchy Confetti Slaw with Strawberry-Peach Balsamic Dressing, Boulder Locavore
Bourbon and Peach Jam Smash, Creative Culinary
Vanilla Rooibos Peach Ice Cream Floats, Bojon Gourmet
2. Age is Just a Number
Sister Madonna is an inspiring reminder that age is just a number. Imagine, she started running at the age of 48 and now at the age of 86, has competed more than 40 Iron Man Triathlons!
3. Behind the Greatness
If the Iron Nun isn't inspiring enough, here are 6 ways Katie Ledecky thinks differently.
4. Anne Spelled with an E is Coming to Netflix
If you grew up as ardent an Anne of Green Gables fan as I have, you will be thrilled to know that a new rendition of Anne is coming to Netflix.
5. Aqua Billy
Last week, I shared my secret appreciation for synchronized swimming. Well, Billy Bush gave it a try on the Today Show, and I have to say, he did better than I expected! By the way, I've always thought that Billy Bush sounds a lot like Regis Philbin, and guess I'm not the the only one!
Wishing you a weekend full of greatness!