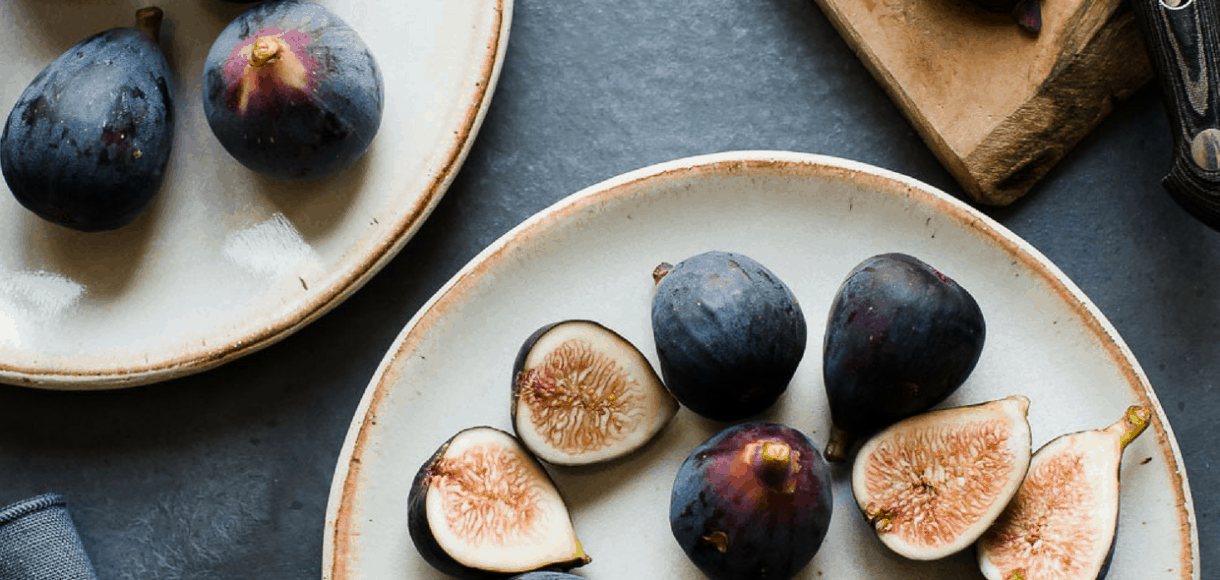 Five Little Things
Five Little Things I loved the week of August 31, 2018: Figs, veggie burgers, cilantro, and more!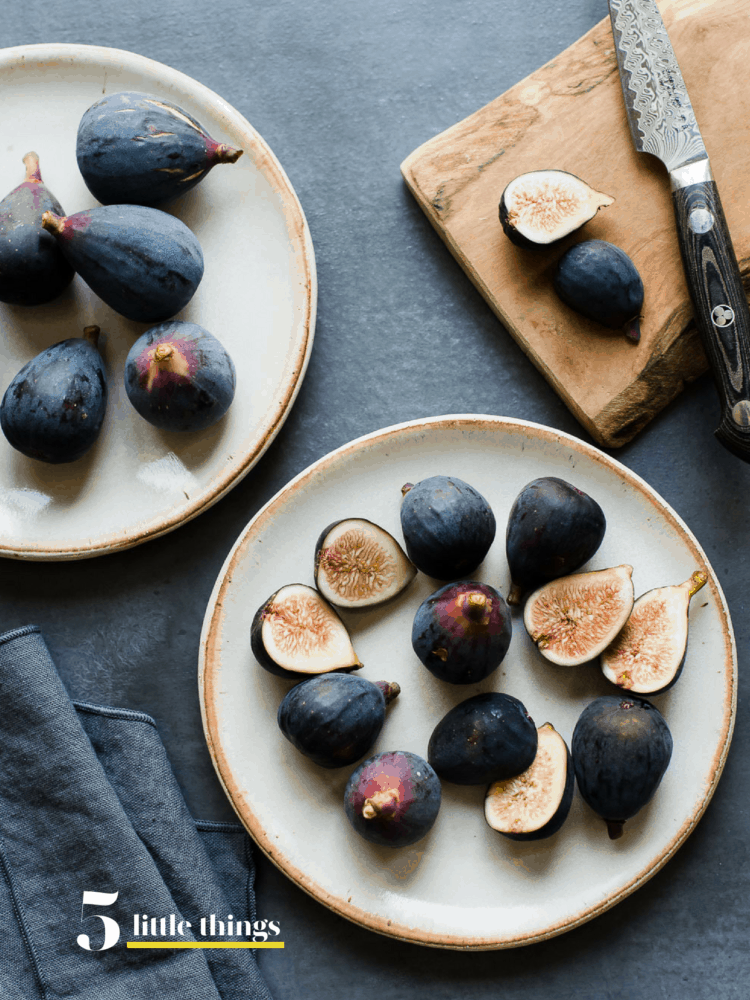 Five Little Things
It felt like Friday yesterday, it was one of those weeks! I've decided that's a good thing since it's like having two Fridays in a row! Are you ready for the holiday weekend? Leaving town or staying put? We will be home, since the kids actually have commitments that will keep us in town, but I'm looking forward to unplugging, perhaps baking, and trying to finish a book that I've been working on for way too long, I'm almost embarrassed to tell you just how long! Wish me luck.
Here are Five Little Things I loved this week:
1. Figs
The figs have been so plentiful, it's been my favorite thing to snack on all day long! Of course, I can't resist cooking with them, too. If you saw my last post, you know how they pair beautifully with silky burrata. If you're looking for new ways to enjoy figs, I have lots of ideas for you! Have you tried my favorite galette? Or Fig and Almond Butter Smoothie? Or for something more savory, there's a Fig, Jalapeño Jam and Blue Cheese Pizza I'm starting to think I can write a whole cookbook on figs.
2. Cilantro: Love It or Hate It?
Cilantro lover here! But that wasn't always the case. I used to hate it as a child, but now I put it in everything! That part isn't quite covered in the science behind loving or hating cilantro in this video, so I'm curious, where do you fall in the cilantro debate camp?
3. Golden Girls
Thank you for being a friend…c'mon, sing it with me! I thought it was fun to imagine what the 'Golden Girls' house would look like in 2018.
4. Chihuahua or Muffin?
Head over here for the best five minutes you'll waste today! They take you though the canine or cuisine memes that was started by Karen Zack on Twitter.
chihuahua or muffin ? pic.twitter.com/LzZ1lwoVrP

— karen zack (@teenybiscuit) March 10, 2016
5. Battle of the (Veggie) Burger
I love to change things up with a good veggie burger and have been tasting my way through the many options out there. If you followed on Instagram stories this week, I was so excited about Beyond Burgers! Turns out, I'm not the only one searching for the best. Do you have a favorite? Let me know!
I have a feeling I'll be indulging in a burger this long weekend ;)
Have a wonderful Labor Day weekend, everyone!