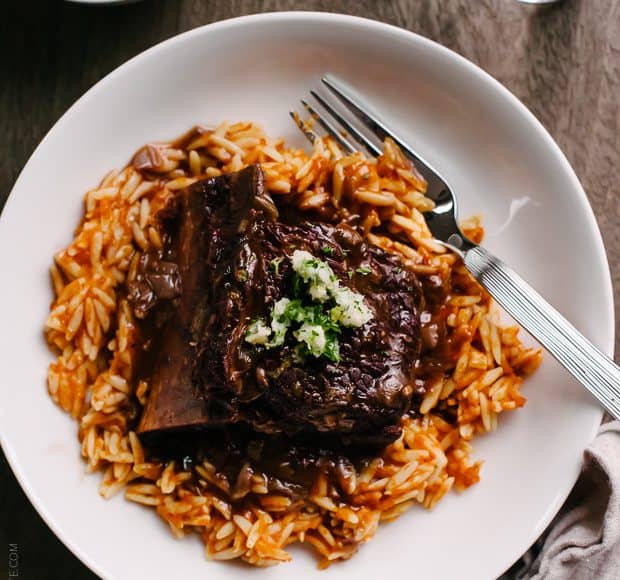 Five Little Things
Five little things I loved this week: 1. Braised Chipotle Short Ribs Without sounding too cliche, it is freezing. Not by New York or Chicago or Minnesota standards; by the way, have you seen the snowman on the park bench? Someone took advantage of the…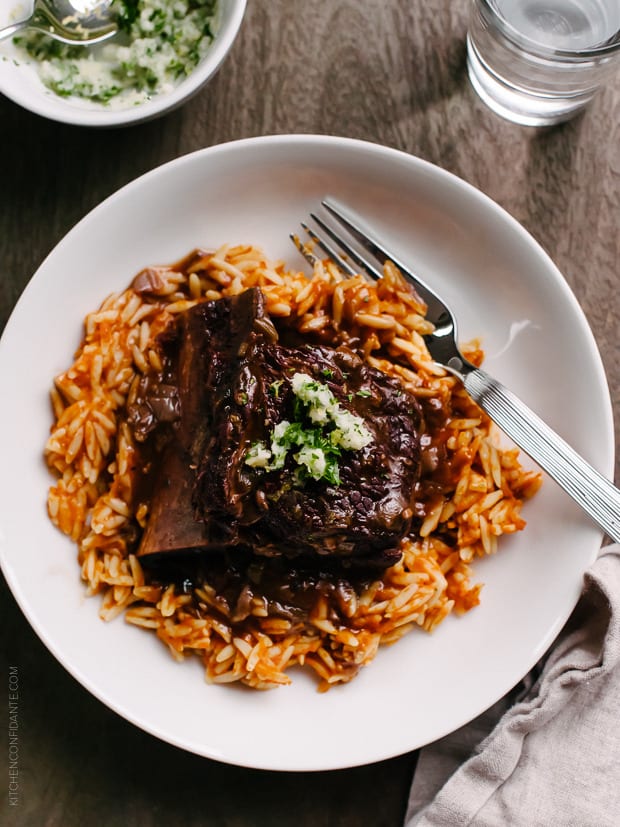 Five Little Things
Five little things I loved this week:
1. Braised Chipotle Short Ribs
Without sounding too cliche, it is freezing. Not by New York or Chicago or Minnesota standards; by the way, have you seen the snowman on the park bench?

Someone took advantage of the snow and made this "snow man" in @DowntownFargo! #northofnormal #ilovefargo pic.twitter.com/eu6y9ThFwJ

— Fargo-Moorhead (@FargoMoorhead) December 1, 2015
But for here, it's cold, and all I want is soup and comfort food. I revisited my Braised Chipotle Short Ribs last night, serving it on a bed of pumpkin orzo, and it was just what I needed to thaw from the inside out.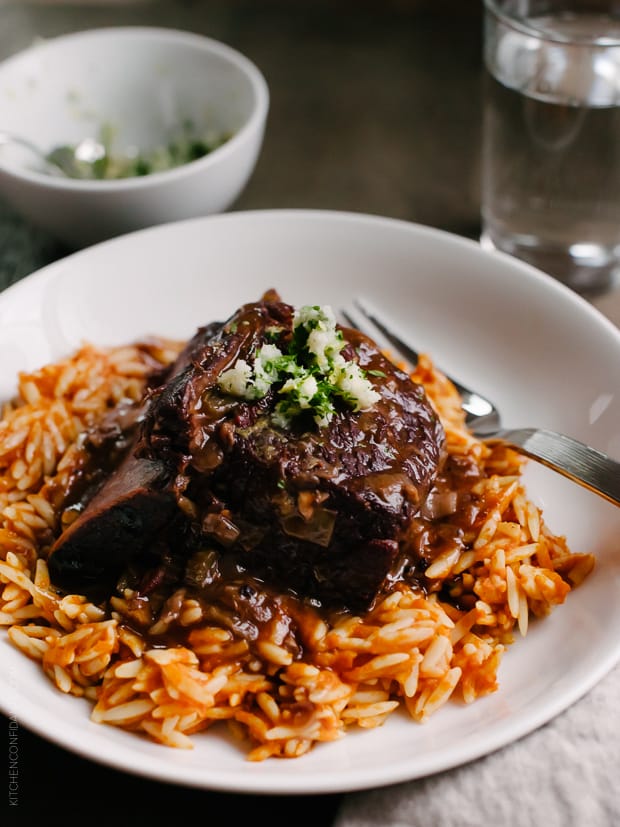 I highly recommend you try it. And if you're looking for more short rib recipes, I also have
Short Ribs Loco Moco
Korean-style Short Ribs with Noodles
Beer Braised Short Ribs

2. Advent Calendars
My family is preparing for the Christmas season, and our children, in particular, are enjoying their advent calendars. We have a family advent calendar with mini ornaments, and each day they add a new ornament to a mini tree. What kinds of advent calendars do you like?
3. 25 days of Christmas Reading
I saw this idea on Instagram recently and wish I had started this for my children! I think it is a great idea for those winter bedtime rituals, and I love how this post includes book recommendations, too.
4. Persimmon Season
I am enamored with persimmons and looking for inspiration. I do have something coming up next week, and in the meantime, here are some ways to enjoy persimmons.
Buttermilk Pancakes with Boozy Persimmons and Mangoes from Mango & Tomato
Pear and Persimmon Galettes from SippitySup
Ginger Persimmon Scone Muffins from Love & Olive Oil
Herbed Kale Salad with Persimmon, Pomegranate and Maple-Cumin Dressing from Bojon Gourmet
Warm Farro Salad with Roasted Squash, Persimmons & Pecans from The Kitchn
Persimmon Cookies from Two Peas and Their Pod
5. Laughter
We all need a reason to laugh, especially with all the sadness in the world. Sometimes you just need one person to start. I dare you not to smile!
Wishing you a weekend full of laughter, friends!