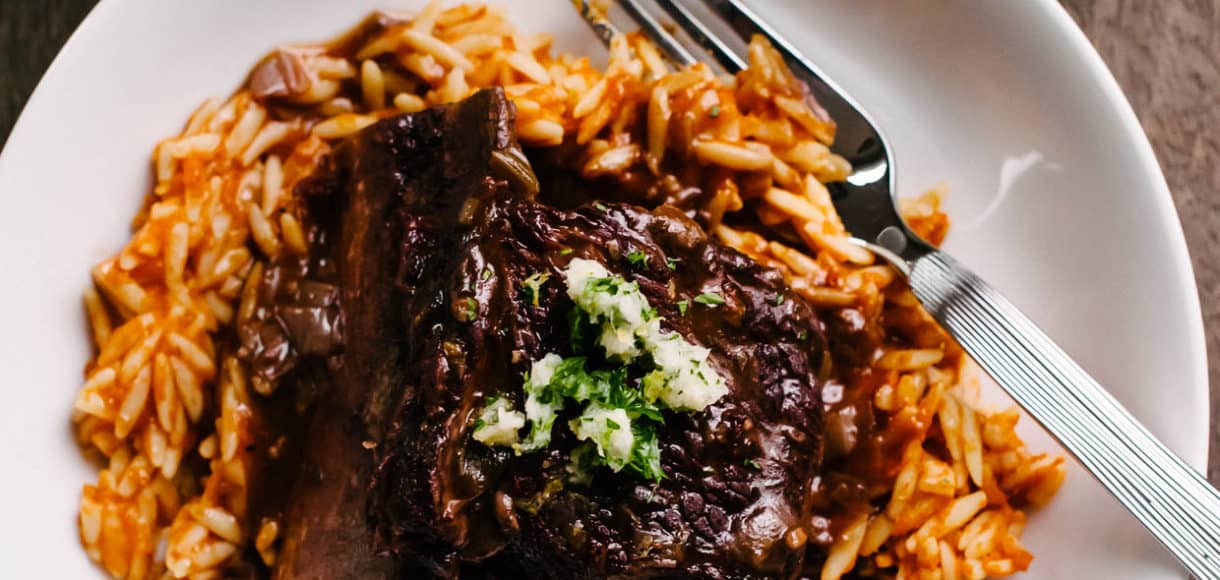 Braised Chipotle Short Ribs
All you need to make these amazingly rich and spicy Braised Chipotle Short Ribs is 15 minutes of prep and hours of love in the oven.
Braised Chipotle Short Ribs
Whether you use a slow cooker or the oven, make time for these Braised Chipotle Short Ribs. All you need is 15 minutes of prep and hours of love in the oven, and you will be rewarded with a rich and spicy taste of time.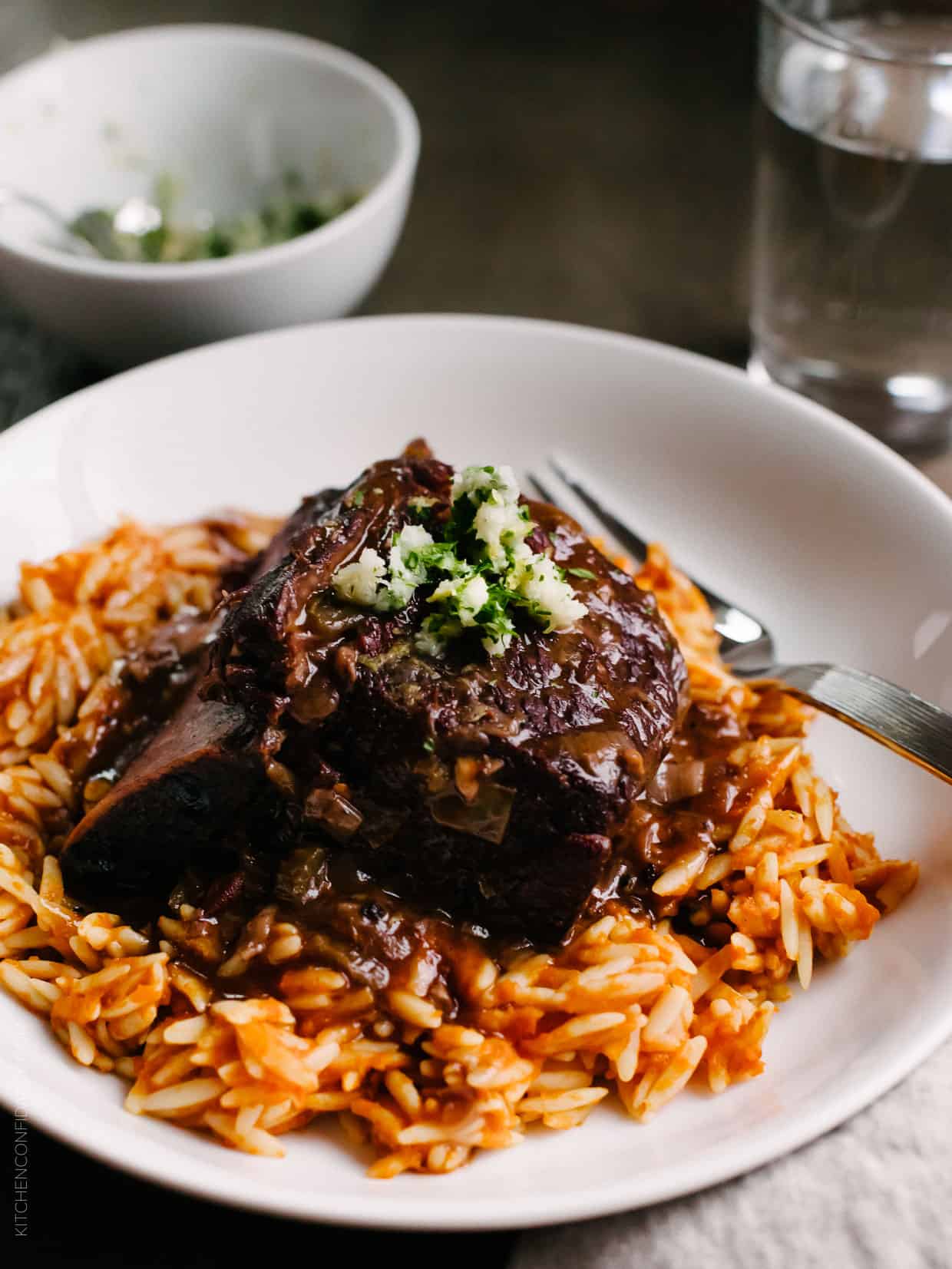 I walked between the desks, their big eyes following me as I paced the room. I paused and asked them, "What was your happiest moment with your family?" Eager hands shot up in the air, and as I called on them, one by one, they earnestly shared memories of bike rides and baseball games, visits to see far away grandmothers and cousins, and Saturday mornings sitting by a fishing hole.
Simple moments.
Not one child mentioned the big birthday party when mom painstakingly created handmade table toppers to match the custom printed invitations, or even the huge pile of gifts under the Christmas tree. No one mentioned the time they were permitted to sit in front of the iPad for hours, playing their favorite video game.
I've been teaching a little class lately, we meet once a week. But the truth is, my students have been teaching me. As I stood among them, listening to the things that made them happiest, it reminded me of the greatest gift of all: time.
The gift of time is what we all want most of all, and yet, day by day, we rush, and I'm guilty of that as anyone else. We check our phones, we reply to messages, we hurry through homework and rush to practices. But when did we really give the gift of time? It took a group of 11 eight year olds to remind me.
Their wisdom I have been taking to heart, and I am rushing, on my own time, so that when my children are home from school, I am as present as I can possibly be, from that moment when I see them, to the time I tuck them into bed. I want to give them the gift of time as much as I possibly can.
When it comes to meals, even in this regard, I want to get as much done in advance, and sometimes, it is that same gift of time that can work on our side.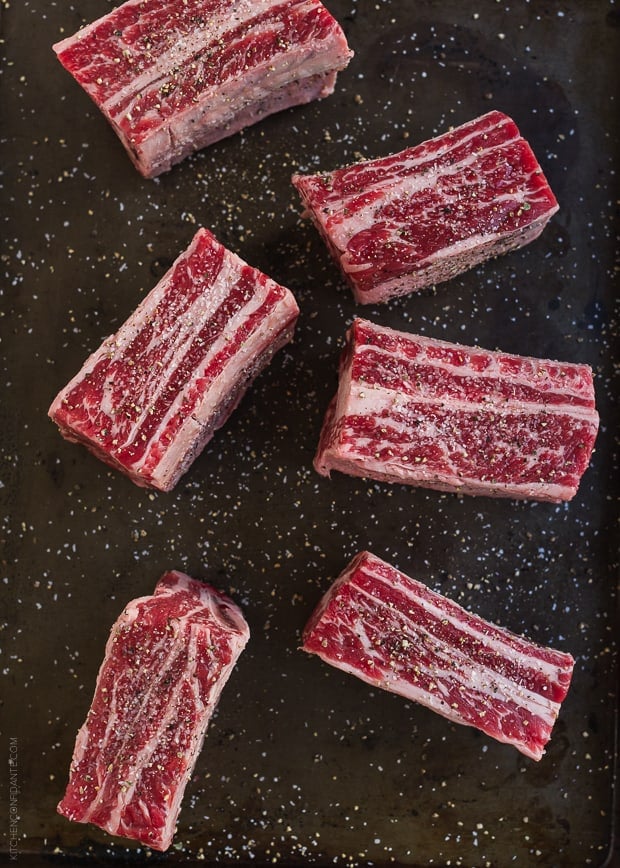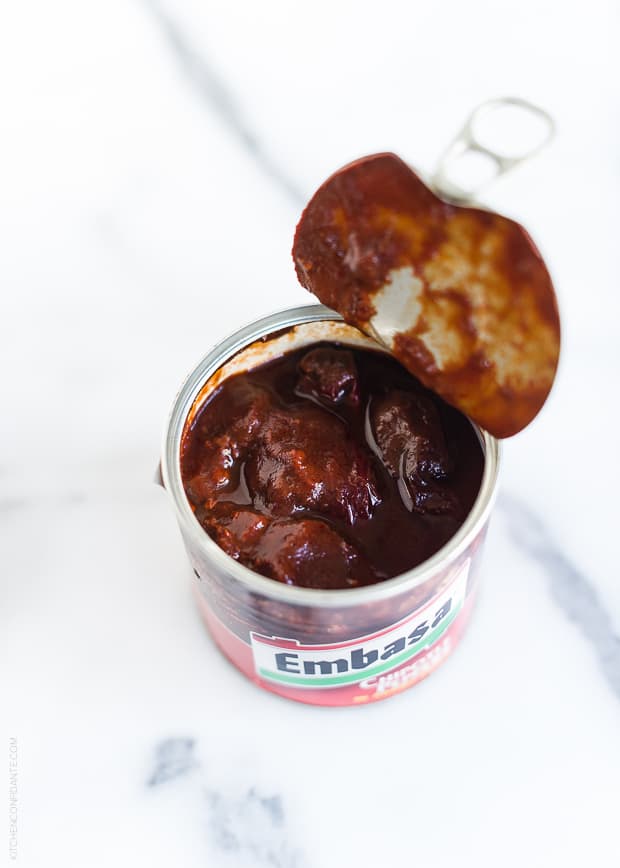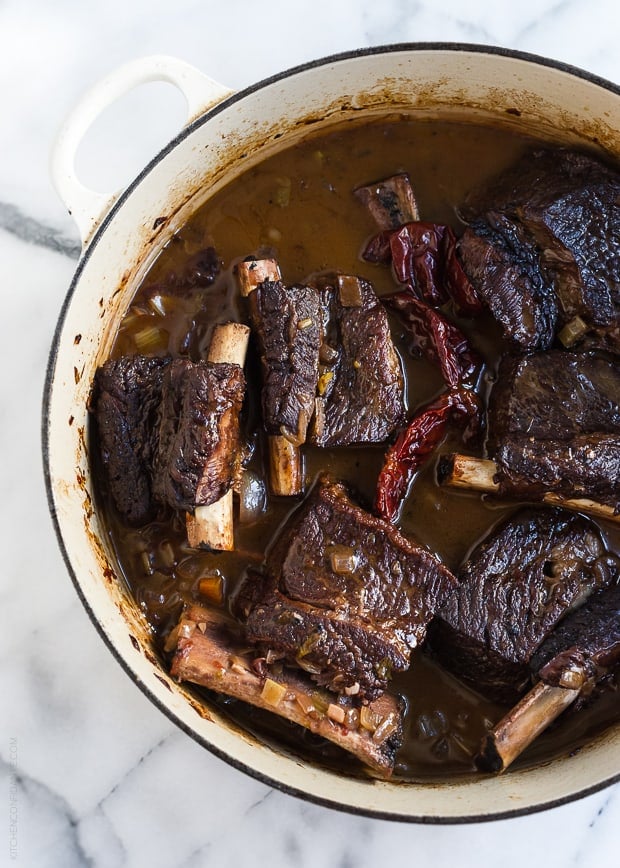 Marbled blocks of short ribs, when given the time to braise, low and slow, transform into something remarkable – the more time you give them to absorb, the more they give back in flavor. These Braised Chipotle Short Ribs depend on it to become the ultimate bite of tenderness, fallen off the bone, greeting you with the rich, spicy taste of time. And if you can resist them to devour them the following day, you are rewarded even more.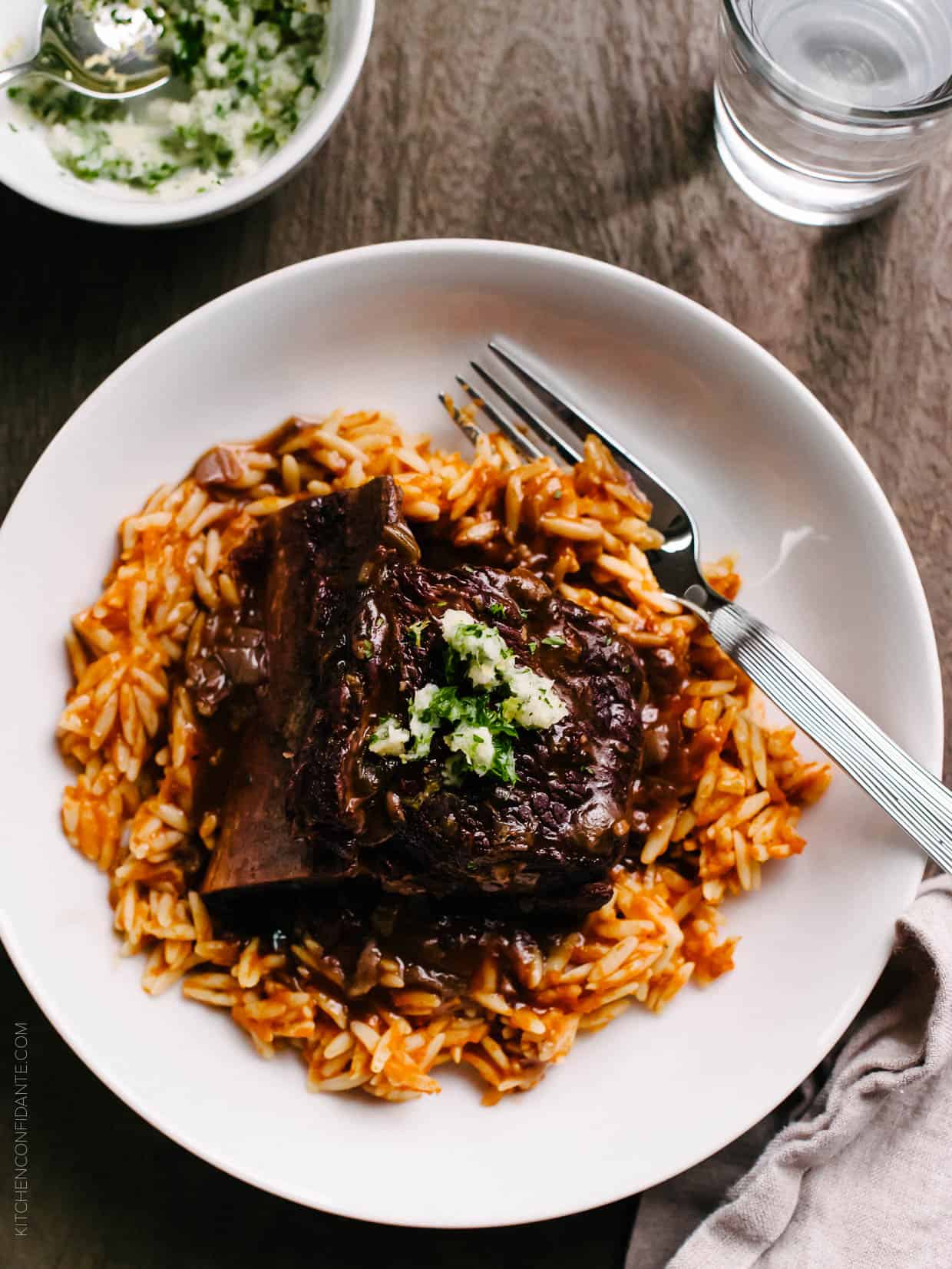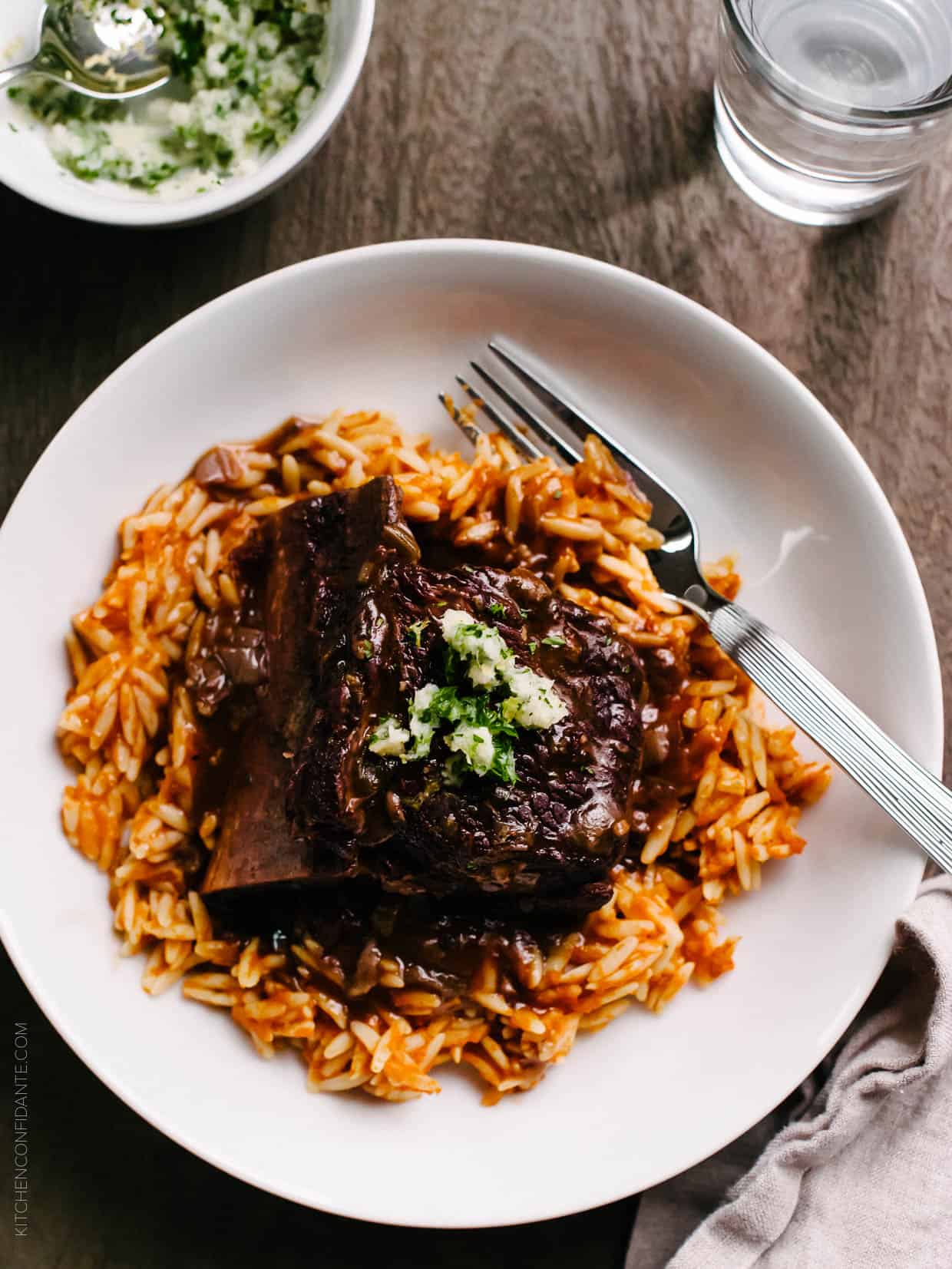 Whether you use a slow cooker or the oven, I hope you take the time. Make time for these Braised Chipotle Short Ribs. Fifteen minutes of prep. And hours of love in the oven. Which leaves you more minutes in the day for the ones you care about most.
Note: This post first appeared October 23, 2013. The recipe has been updated from the archives with improved kitchen notes, recipe annotation and updated photographs. I hope you enjoy this favorite from my kitchen.
More hearty main dish recipes to try:
Slow Cooker vs Pressure Cooker vs Dutch Oven: What Should You Buy?
Roast Pork Loin with Apple Chutney
Quinoa Stuffed Pork Tenderloin
Thai-Spiced Mandarin Orange Roasted Chicken Thighs
Buttermilk Brined Cornish Hens
Filipino Chicken Adobo
Braised Chipotle Short Ribs
What I love best about short ribs is that time makes it better. In some ways, short ribs are best not only cooked low and slow, but if devoured the following day. Something about the intense marinating brings out the best in short ribs, making leftovers something you hunger for, day after day.
Ingredients
2

tablespoons

olive oil

6

pieces

short ribs

freshly ground black pepper

4

small carrots

diced

4

stalks celery

diced

1

medium onion

diced

6

cloves

garlic

smashed

2

tablespoons

flour

4

Chipotle peppers in Adobe sauce

2

teaspoons

adobe sauce from Chipotle peppers

2

cups

red wine

a syrah or zinfandel would be nice or hard cider

1

cup

beef stock

2

bay leaves
Instructions
This may be prepared in a slow cooker or in the oven. If using the oven, preheat to 275°F.

Place an ovenproof casserole, Dutch oven, or heatproof slow cooker insert over medium heat. Add olive oil, and heat until it is very hot but not yet smoking. Season short ribs generously with salt and pepper on all sides. Add short ribs to the pot, working in batches if necessary (take care not to let the short ribs touch – you run the risk of them steaming rather than browning). Cook ribs until browned on all sides, about 10 minutes. Do not rush!

Remove ribs from casserole, and set aside.

Remove excess fat, leaving just about 2-3 Tbsp in the casserole.

Add carrots, celery, onion, and garlic to oil in the casserole, and cook over medium heat, stirring occasionally, until vegetables are softened and golden, about 10 minutes. Season with a little salt and pepper.

Add flour, Chipotle peppers and adobo sauce to the casserole, and stir to combine. Deglaze the pan with the wine; stir with a wooden spoon until all browned bits have been scraped from the pan. Bring to a simmer, then add beef stock.

Return browned ribs to the casserole and add the bay leaves. Bring the liquid to a simmer over medium-high heat. Cover the casserole, and place it in the oven or slow cooker. If using a slow cooker, cook on high setting. Cook until ribs are very tender, about 3 hours.
Nutrition
Calories:
237
kcal
|
Carbohydrates:
17
g
|
Protein:
3
g
|
Fat:
7
g
|
Saturated Fat:
1
g
|
Sodium:
598
mg
|
Potassium:
516
mg
|
Fiber:
2
g
|
Sugar:
5
g
|
Vitamin A:
10190
IU
|
Vitamin C:
7
mg
|
Calcium:
52
mg
|
Iron:
1.3
mg